About Wild Brother Co.
Wild Brother Leash is a new company selling strong rope leashes and offering a lifetime warranty to back their promise of quality.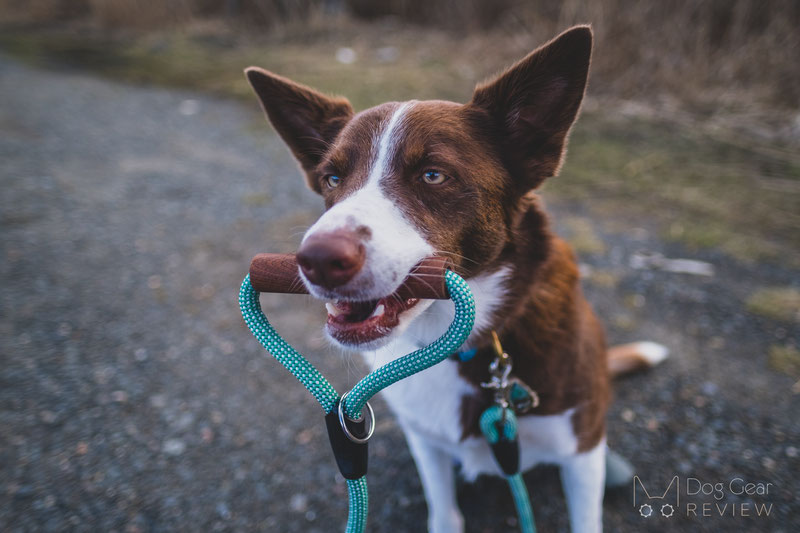 The Details of the Wild Brother Signature Leash
WildBrother leashes are made of minimal stretch nylon climbing rope with heavy-duty hardware to handle even large dogs. The leash comes in many different colors; ours is the "Seafoam Green."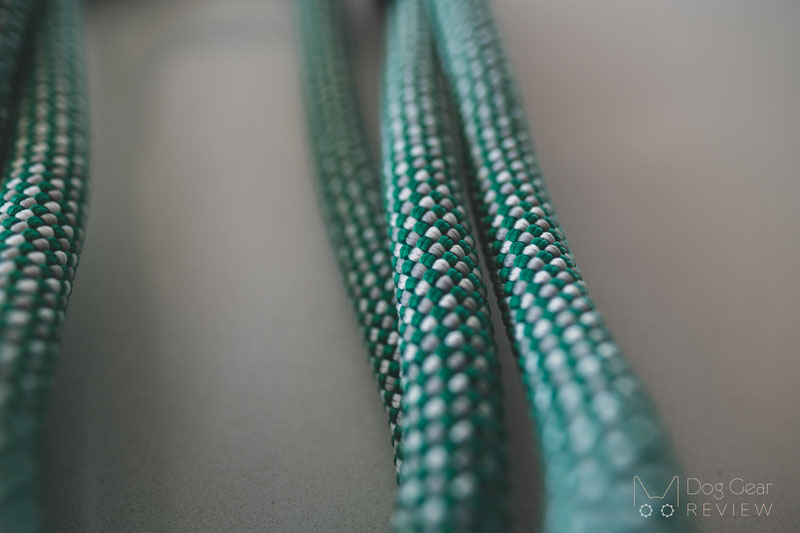 The Trigger Snap Hook is rated for up to 925 lbs break strength and is very comfortable to attach/detach quickly. It can also be used to secure the leash around the rope to have it around your shoulder or create a collar for dogs who don't pull on the leash.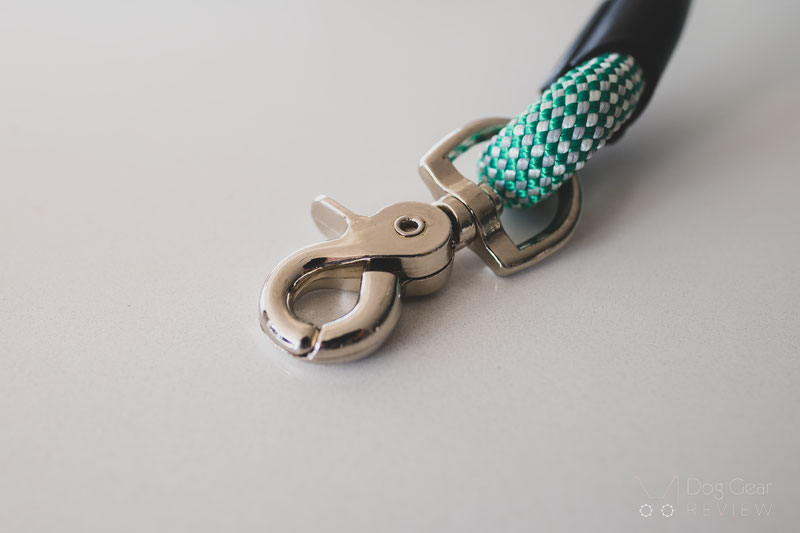 A unique feature of this leash is the beautifully made mahogany handle. The wood handle adds a premium feel to the leash and makes it stand out among the competitors.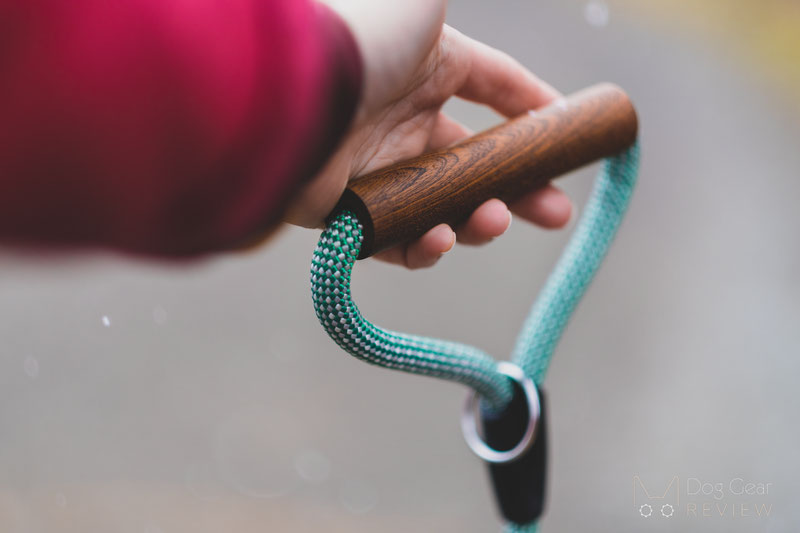 Wild Brother Signature Rope Leash Review
The Signature leash is a very stylish, well-made leash that indeed looks great. The only things I would like to address in the review are theoretical. We haven't run into any quality or material problems while using this leash.
When writing this review, one of the website's focuses is the promise to avoid rope burn. I am not convinced the wooden handle changes that since in a busy environment or stressful situation, you probably grab the rope itself to hold the dog closer and if the leash slips while a large dog is lunging, it could cause rope burn the same way. On the other hand, the rope is thick enough to provide a good grip, and its surface is not slippery, making it easier to hold onto it.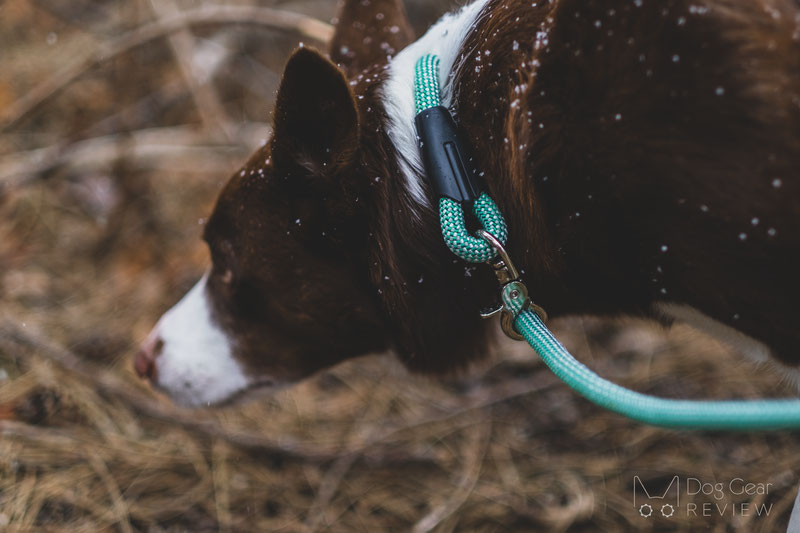 The other selling point is that the wooden handle is safer and easier to hold onto than looping a leash's handle around the hand. I feel this has the same risk as holding a retractable leash handle: seemingly, they provide excellent grip, but people tend to get lazy and hold it loosely, dropping it when the dog unexpectedly pulls.
If you pay attention and maintain a firm grip during the whole walk, it is a great solution, and it provides an excellent surface to hold onto. The wooden handle has a luxurious fee; I am just unsure if, altogether, it is a safer option for strong pullers.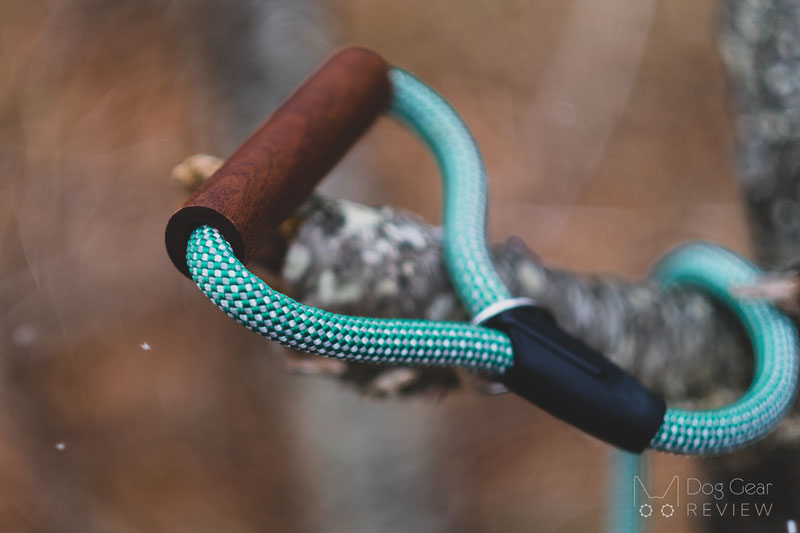 To summarize, none of these concerns are related to functionality or the materials, only the market positioning of the leash. It comes down to each dog whether having a wooden handle is practical, but it is undoubtedly a unique addition to the leash that gives it a luxurious feeling and turns heads while you are out on a walk!
Where to buy
You can follow their Facebook site for more info, but their website is currently unavailable.