Founded in 2011 as a passion project by a new dog mom and product designer, Wildebeest has a mission to make solid, original dog gear accessible to everyone. With a focus on style and customer pain points, they create innovative and durable products for dogs and their owners.
Their small team based in San Francisco has built a loyal customer base by delivering exceptional products backed with a Wild4Life Warranty.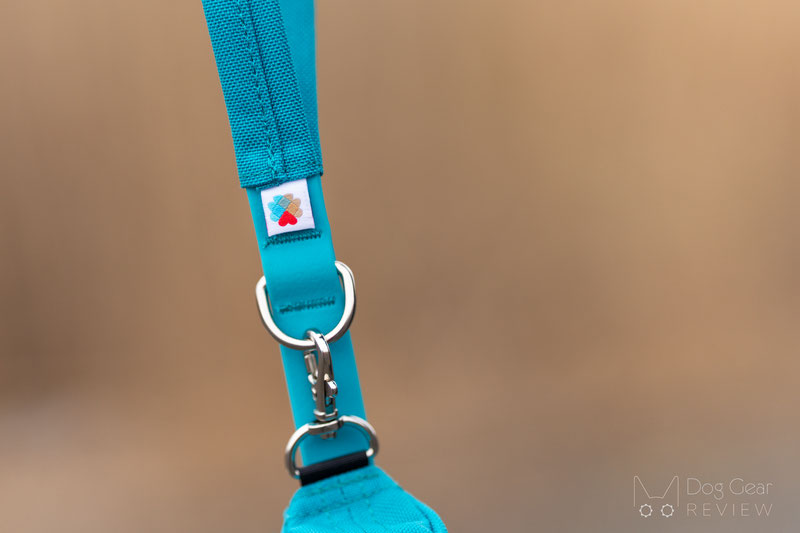 Wildebeest Collar & Leash Set Review
Wildebeest's classic Funston collar and waterproof leash set is a great example of how they infuse everyday products with functional and smart features.
This set comes in many colors and is made of a durable WR-treated 1000D nylon + webbing layered construction. It is simple yet pretty, durable, and functional.
The collar comes in three sizes with three different widths. It features a D-ring and a strong plastic buckle. The 3/4" wide leash is made of waterproof, scratch-resistant, and stink-free coated webbing that's easy to wipe clean after a muddy walk. Its handle is wrapped with 1000D nylon to add texture and grip.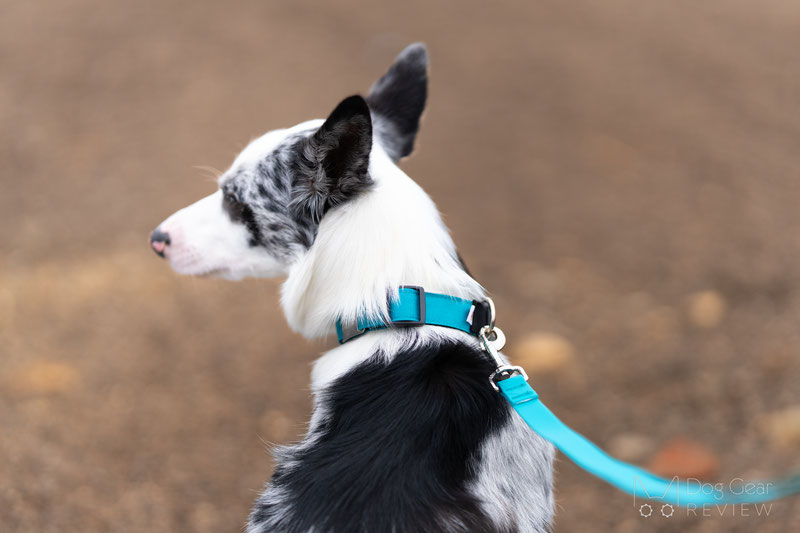 You can add a no-dangle poop bag holder to the leash. It is not only secured by a carabiner, but it also attaches to the leash with velcro so it doesn't dangle around while walking. You can either velcro it around the handle or around the leash itself just below the handle.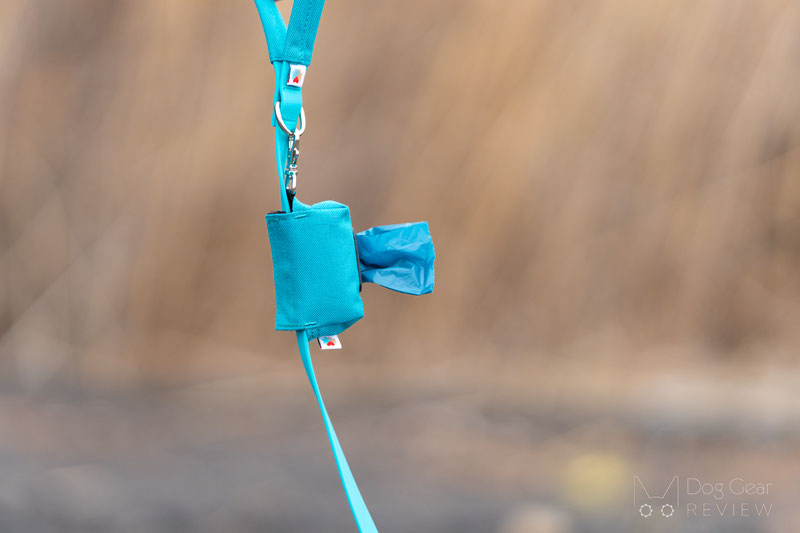 You can also add a noise- & dangle-free ID tag to the collar for peace of mind. Having the tag right on the collar prevents it from getting caught on something in the woods and falling off or trapping the dog. It is a large enough tag to read it easily and allows you to add five lines of engraved text.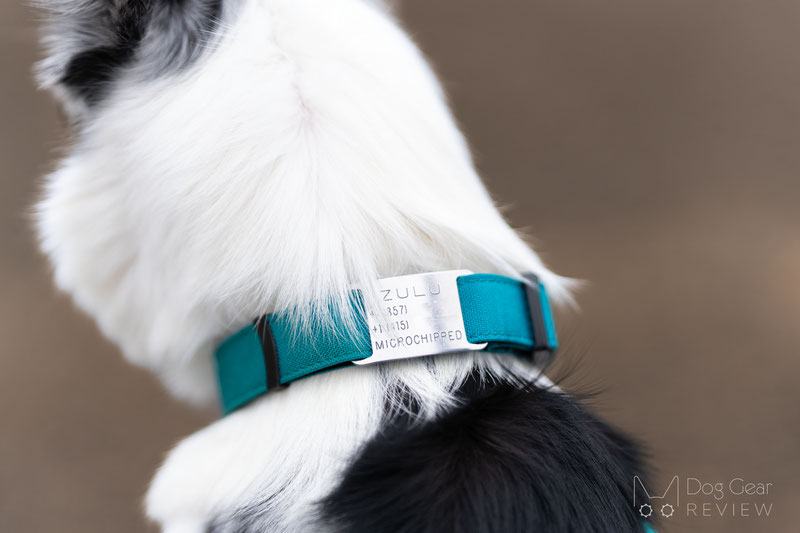 Wildebeest Accessories
We received a full matching set from Wildebeest! I love that they use the same colors and materials across the different product categories, so you can mix and match a leash, collar, water bowl, harness, treat bag, and more - and all of them come in the exact same colors, so you don't need to worry about finding a matching item later.
Additional to the collar and leash discussed above, we received the Alamo Treat Pouch with a magnetic closure and the Montara Pop-Up Bowl that can hold 3 cups of water but can also be easily folded down and tucked away.
Montara Pop-Up Dog Bowl
The Montara Pop-Up Dog Bowl is an innovative solution for dog owners who love to go for adventures. This portable and functional bowl is designed to make food or water breaks a hassle-free experience.
Made of durable 1000D nylon, the Montara Bowl features a food-safe and water-resistant lining that holds up to 3 cups of food or water. Unlike traditional silicone bowls, the Montara Bowl is 50% lighter, smaller, and more flexible, making it easier to pack and carry.
What's more, this origami-style bowl folds down to pocket size when not in use and can be easily accessed by pulling a reflective cord to pop it up in just one second. The Montara Bowl is barely palm-sized when folded and strapped down, making it easy to stash in your pocket, backpack, or glove compartment.
Once popped up, the Montara Bowl transforms into a neat 5"x5" leak-proof bowl. When finished, the fast-drying fabric bowl can be flipped inside out to be washed or shaken out, making it easy to clean and maintain.
And, of course, the color options perfectly match their other dog gear!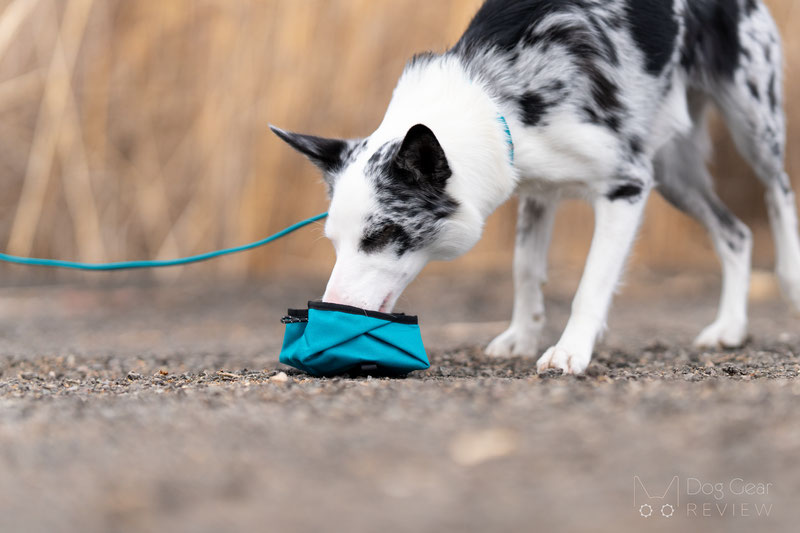 Alamo Dog Treat Pouch
The Alamo Dog Treat Pouch by Wildebeest is a great training accessory for pet owners who demand both functionality and style. Featuring a sleek and compact design, the Alamo Treat Pouch clips onto your belt or waistband, ensuring easy access to treats whenever you need them. The secure magnetic closure keeps the treats safely contained, preventing accidental spills during your active training sessions.
One of the standout features of the Alamo Treat Pouch is its thoughtfully designed storage compartments. With two spacious pockets, you can conveniently carry not just your pup's favorite treats but also your essentials like keys, phone, or poop bags.
It is light and compact but big enough to fit what you need for an outing with your dog.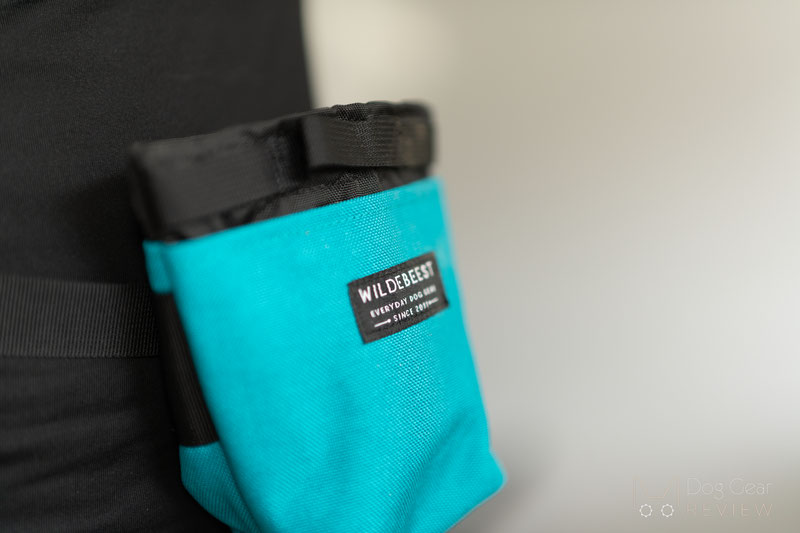 Wildebeest Set Review
This set from Wildebeest impressed me with its quality and attention to detail. They not only wanted to sell a bowl but made it packable, practical, easy to clean, and stylish. They are not only offering a leash & collar set but made sure there is a better and safer way to attach the ID tag and the poop-bag holder to keep the set practical and minimalistic. These are products made by dog people to dog people - improving the user experience with their innovative but down-to-earth solutions.
The only thing I would change is to offer the Funston leash in a thinner version for small dogs since that looked a bit overkill for Zulu, but that's only a personal preference.
After using these products for over two months, I haven't encountered any quality issues. They are all practical, functional, and easy to clean.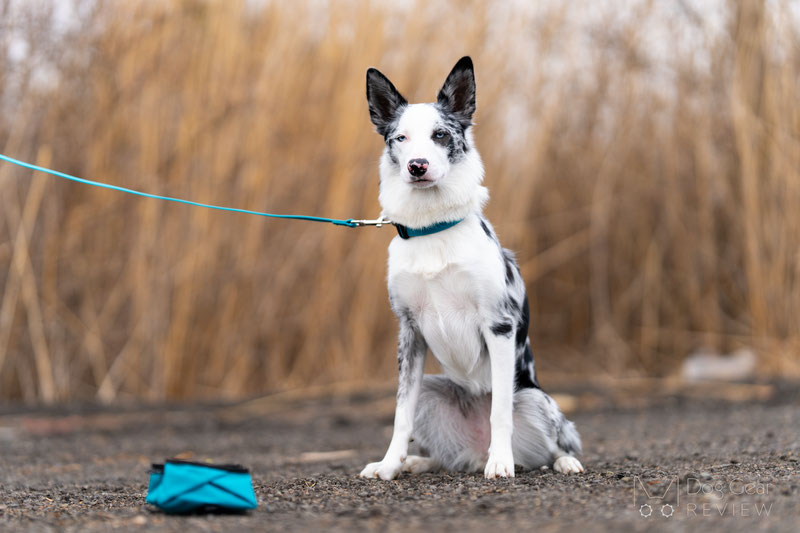 Where to buy
You can find all their products on their website.