About Whyld River
Rachel founded Whyld River after a chilly backpacking trip where her dog River couldn't warm up. She checked all options on the market and didn't find the sleeping bag she was looking for, so she decided to make her own!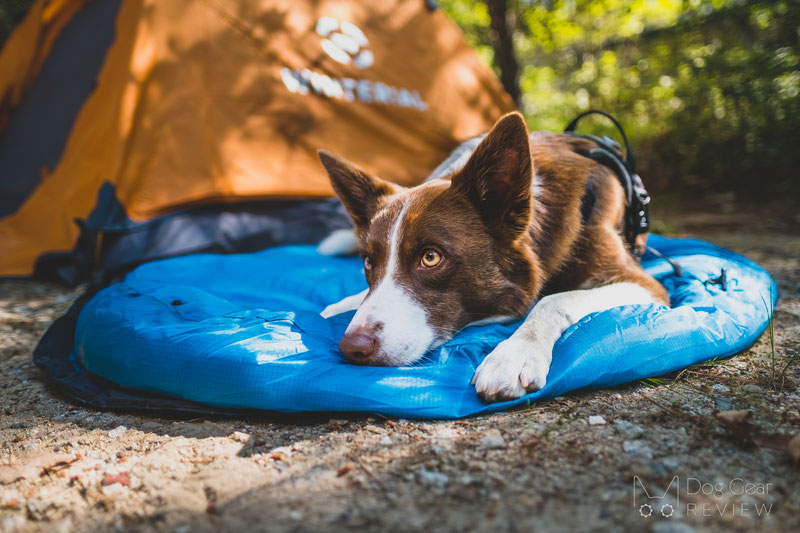 About the Whyld River's Original Sleeping Bag
When writing this review, Whyld River offers two sleeping bags: the Original and the Ultralight. Latter packs down smaller and weigh less than the original system, which makes it ideal for backpackers. However, our comfortably sized Medium Original Sleeping Bag is still packable (7" x 11" in the stuff sack) and only weighs 1 pound 11 ounces.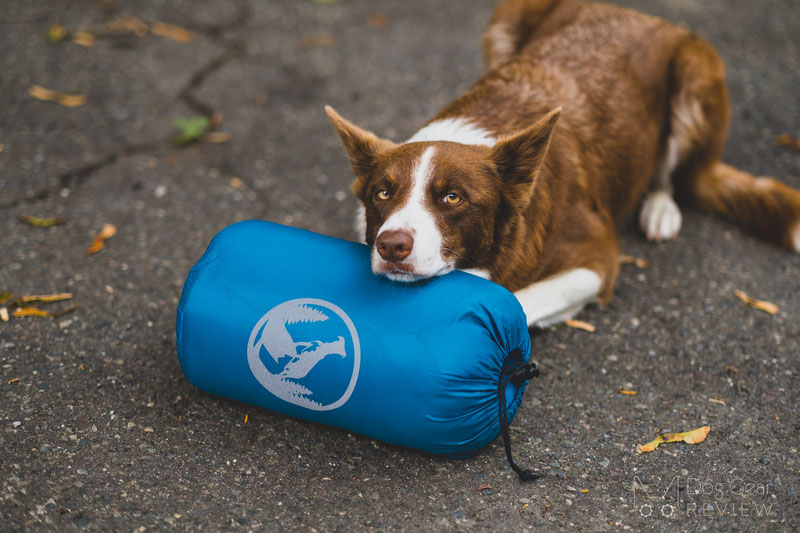 The sleeping bag has separate top and bottom parts held together by plastic snaps with grommet and bar locking mechanisms. This gives you plenty of different setup options, from leaving one side open to separating them and using them as two beds. The bottom part has a pad sleeve on the underside, so you can easily pull it over a pad for extra insulation and comfort, knowing it will stay in place overnight. It fits any sleeping pad up to 20" wide and 1" thick; however, the XS size does not include a pad sleeve.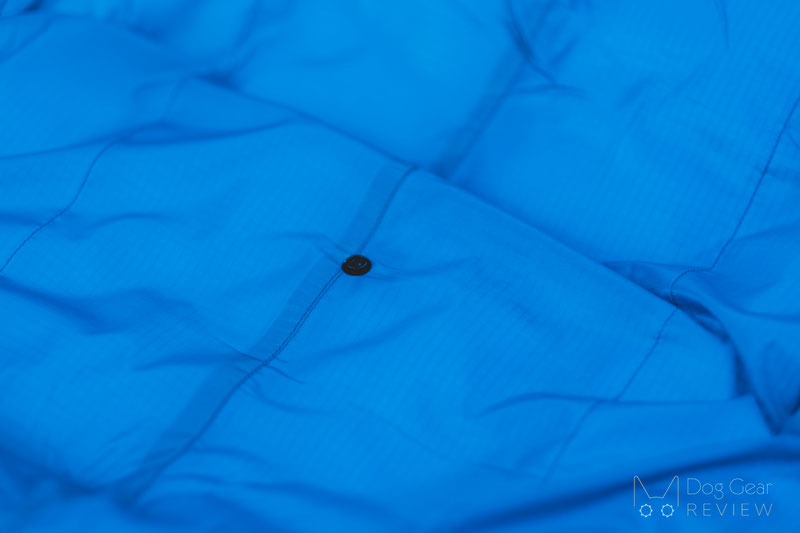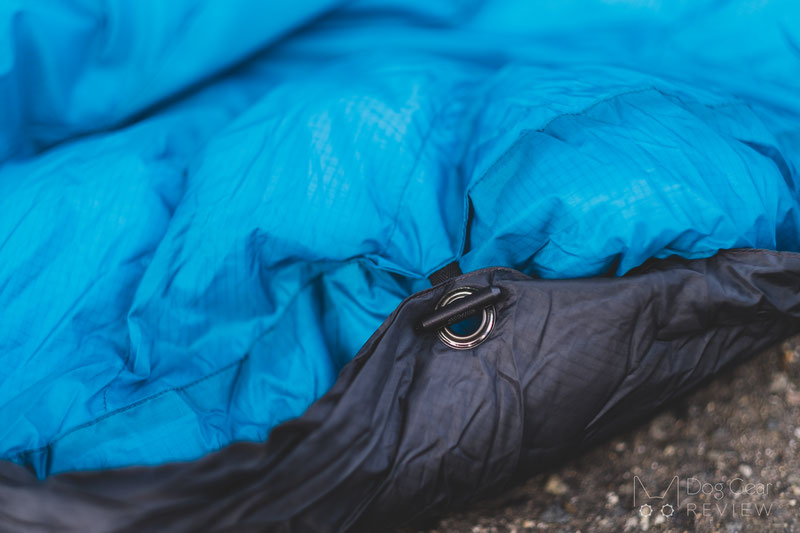 The outer material is 40-denier ripstop nylon, and it has human-grade synthetic insulation providing a temperature rating of 30 F (-1C). The DWR treatment helps keep the sleeping bag dry while the inside is lined with a draft sleeve to protect from the wind.
The bag is machine washable, making it easy to clean after a messy adventure.
Whyld River's Original Sleeping Bag Review
We already tried out this sleeping bag on a camping trip, and the pups loved it! I was unsure if they would use it over the summer since they are usually happy to lay on the ground, but as soon as I put it out, they settled on it, especially when the night got chilly. Zulu had a hard time settling down in the new situation and having a bed that I could put down wherever we were without worrying about it really helped her to turn off.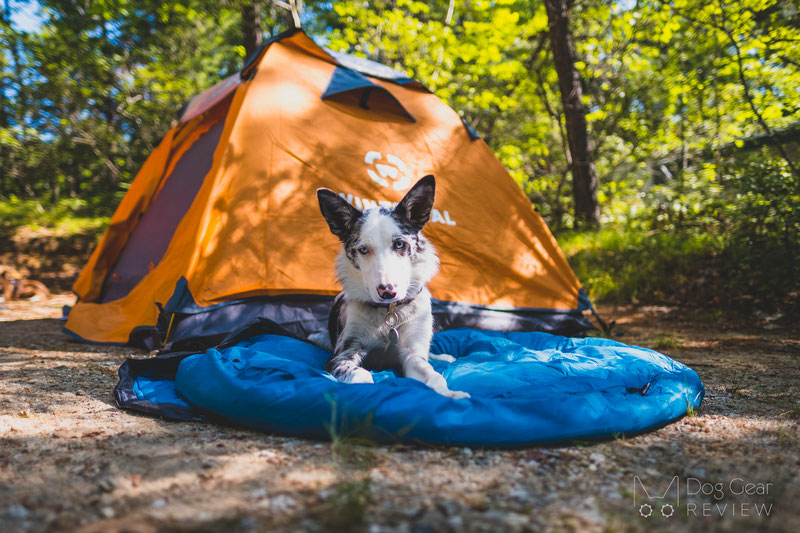 Camping usually means dirty dogs and sand everywhere, so having a sleeping bag that can handle all and is easy to clean makes things easier. The ripstop material can handle being placed on the ground, and so far, we have had no issues with the dog's nails scratching it either. Its versatility makes it ideal for different temperatures and needs and makes training easier if your dog doesn't like to be covered.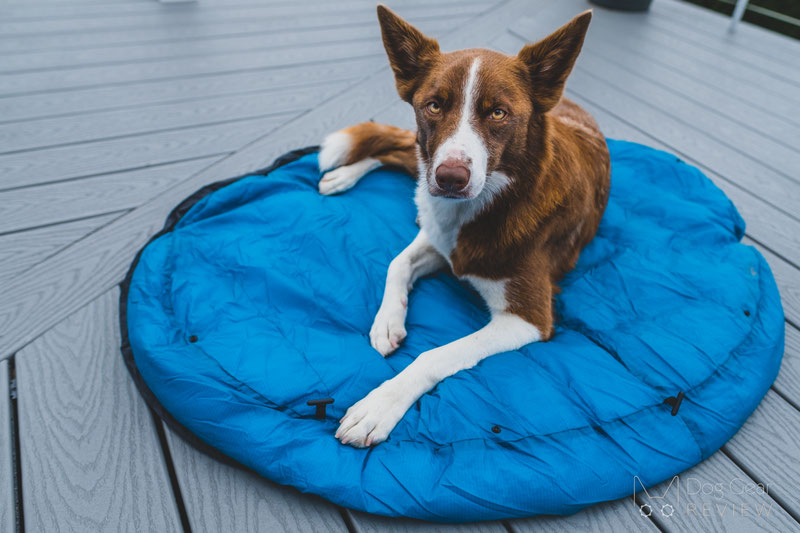 The medium size is plenty big for a 40 lbs Border Collie who likes to sleep on her side. If we would backpack, two of them could easily snuggle in this on a cold night (if they would be okay with sharing a small space).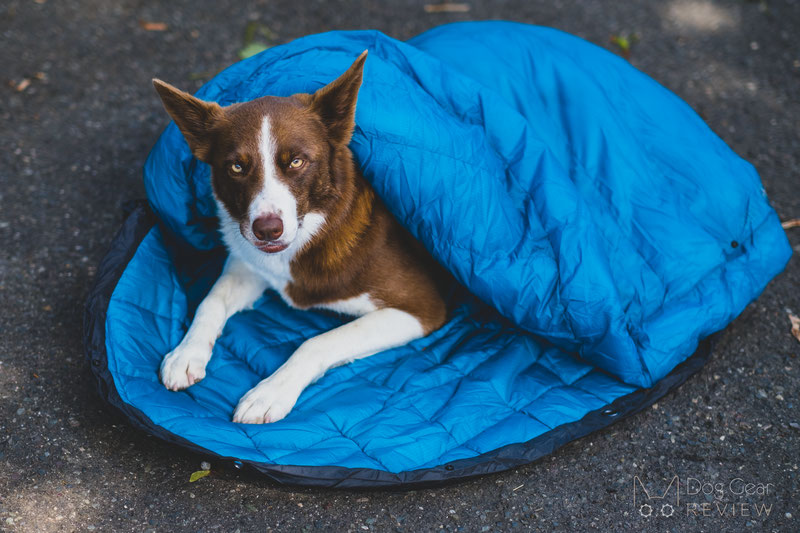 Summary
The Whyld River's Original Sleeping Bag is a well-made, lightweight, and durable sleeping bag that will make your dog comfortable in all kinds of weather! The toggles and snaps give you so many custom options that I haven't seen from any other products on the market. It really shows that someone with experience designed this sleeping bag who knows which features come in handy while camping/backpacking.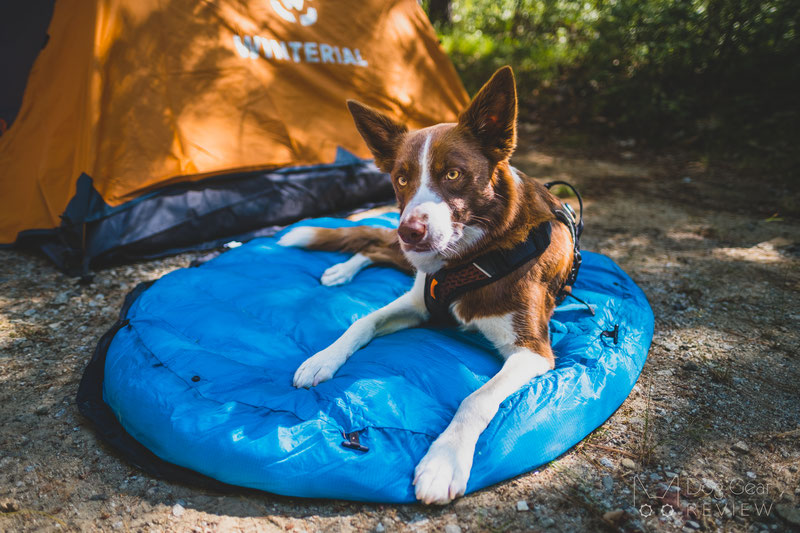 Where to buy
You can buy all their products on their website. The Original Sleeping Bag is available in 5 sizes and comes with a matching bag for easy packing.