About WAUDOG & COLLAR Company
WauDog is part of the COLLAR Company who is selling innovative dog products for over 20 years. In 2017, their PULLER Dog Fitness Tool and AiryVest became winners of international awards in the pet market of Europe and the USA. Their products are available through many platforms around the world. They are based in Ukraine but have offices in the USA, Spain, Poland, and China.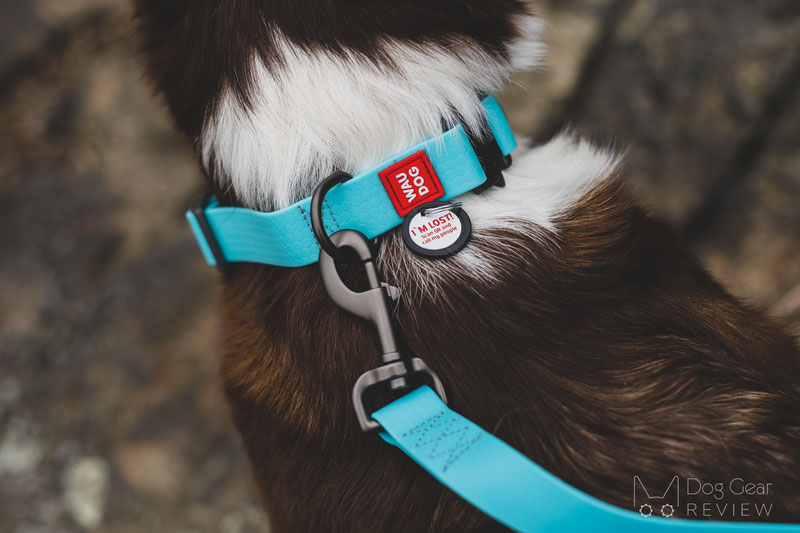 The Details of the WAUDOG Waterproof Glowing In The Dark Dog Collar and Leash
This collar and leash set has many exciting and unique features - starting with its Collartex material. Collartex is a durable but somewhat flexible material that's completely waterproof and glows in the dark!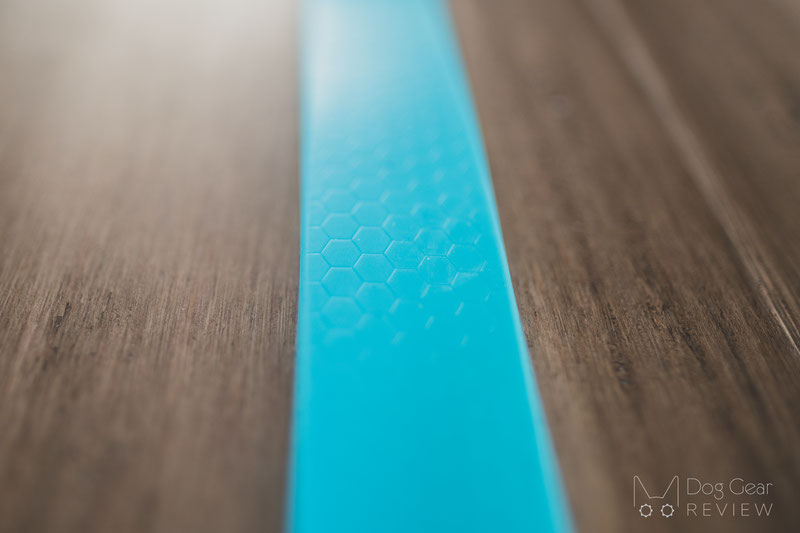 The leash features a robust, black-colored aluminum alloy clip.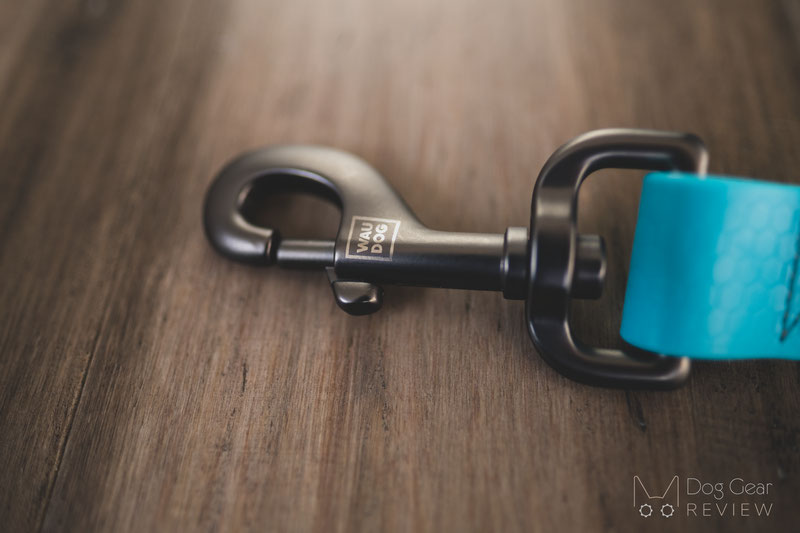 The collar comes in two versions: with a lockable (!) plastic buckle or with the cool-looking metal clasp shown below.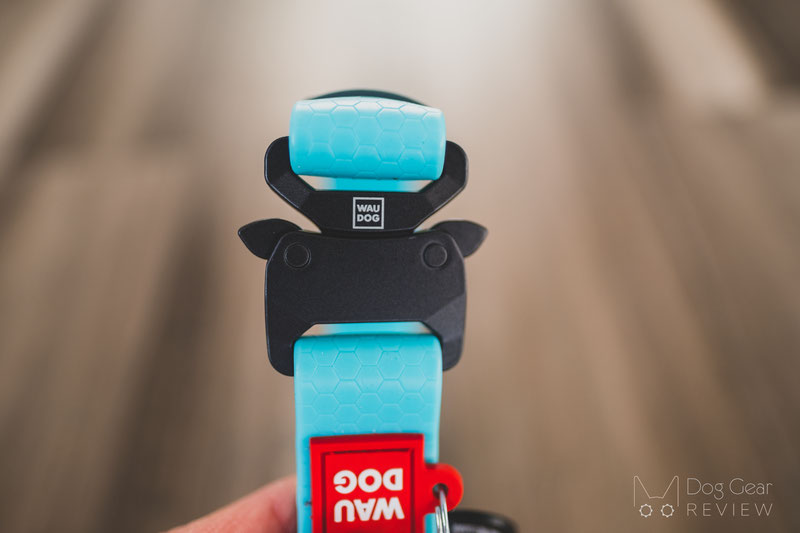 Most of their dog gear comes with a smart QR tag that links to an app storing all the pet's details. This makes it easier to update the contact information when traveling or if someone else is taking care of the dog while you are away.
They offer a premium membership ($34.99/year), which even sends you an SMS if the tag is scanned. In some cases, it can also send you a location where the tag was scanned based on the IP address. The WauDog app can also be used as one space to keep all your pet's vet documents and display the pet's medical info, set reminders for vet visits or pills. Their system is also integrated with the Animal ID international database, so when entering the microchip number in the WauDog app, you should have free access to that database as well.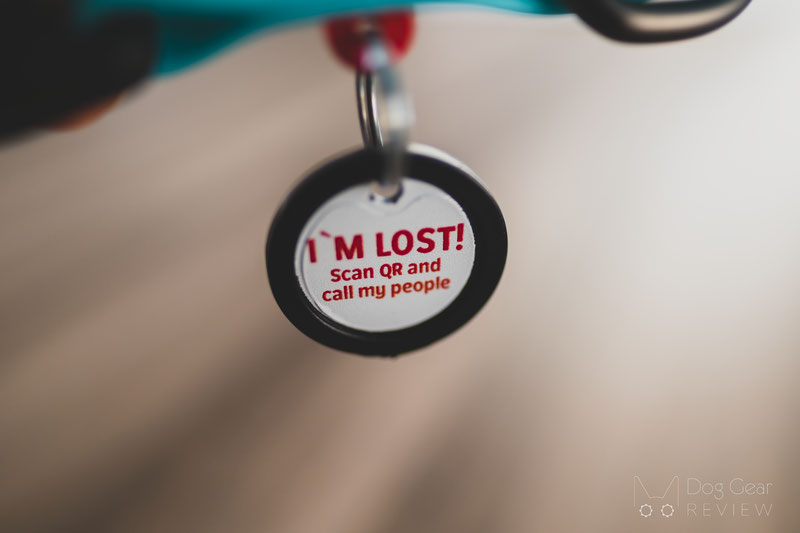 WAUDOG Waterproof Glowing In The Dark Set Review
This collar has many unique features worth discussing! My favorite is definitely the metal clasp!
It looks a lot like a Cobra buckle - it has a very similar feeling, but it's lighter. It's super easy to snap close and open with one hand once you get used to it, and it looks sleek.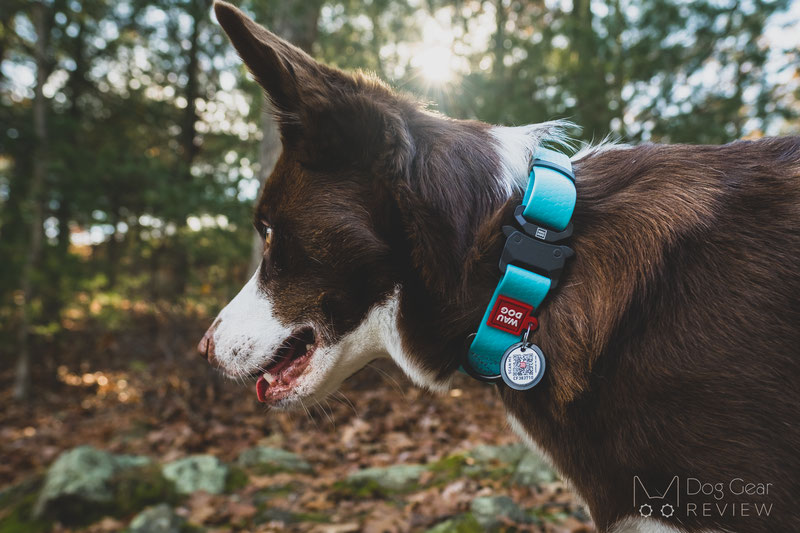 I liked the idea of having the QR code on the collar because it makes it a lot easier to keep all information up-to-date and add extra information about the pet. However, I was somewhat disappointed that most valuable features are only available under the paid plan, which I feel is relatively expensive.
Regardless, you can still enter the same basic information you could engrave on a tag. This is a good feature by itself, and the paid plan seems to offer some robust functionality.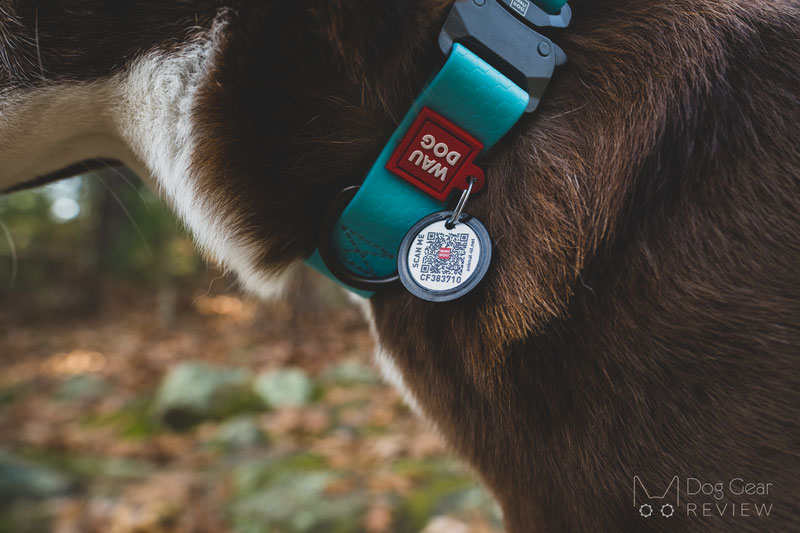 The Collartex material is an interesting experience to use. After talking to a few people, they either loved it or found it awkward, so it is a personal preference for sure. The softer, light material of the leash also tends to stay "creased" as it was packaged/stored.
The leash's flexibility is not enough to eliminate tugging, but it's not entirely rigid either. I like that it is easy to clean and doesn't get stinky, but its surface reminds me of a TPU phone case. It indeed is soft and provides excellent grip, even on rainy days, but I needed some time to get used to its feeling. I imagine it is much easier to handle a large dog lunging just because of the secure grip.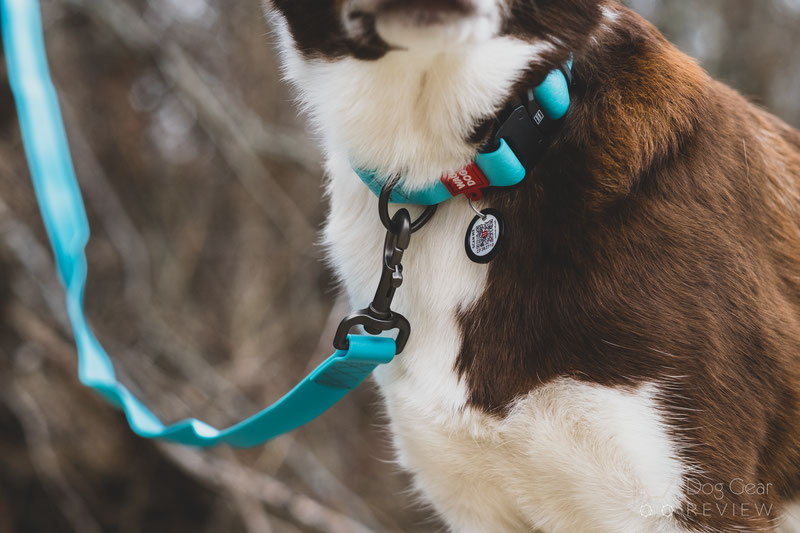 It is neat that Collartex glows in the dark, but it is not a super visible glow unless you have a super bright flashlight to "charge" it before a walk. Using my phone's flashlight or the light in the mudroom didn't really cut it. It was somewhat glowing, but I wouldn't say it provided significant visibility unless we were truly in pitch dark without any light source.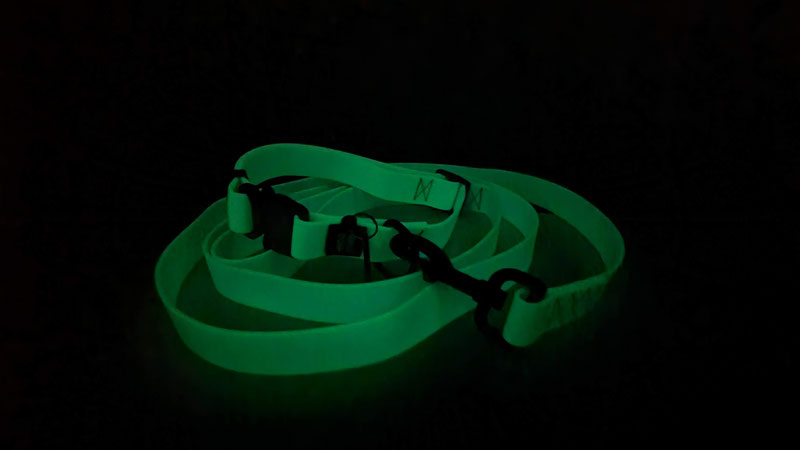 Review Summary
WauDog emphasizes inventions, and I appreciate that they are not going with the commonly used solutions. Even a simple collar & leash set provides neat features like glowing in the dark, being waterproof and having a smart ID tag. It's also great that WauDog offers different options, like the different buckles for the collar, so everyone can find what they are looking for.
This collar and leash set feel sturdy, well-made, and unique, just as perfect for muddy adventures or beach trips as for a walk in the dark!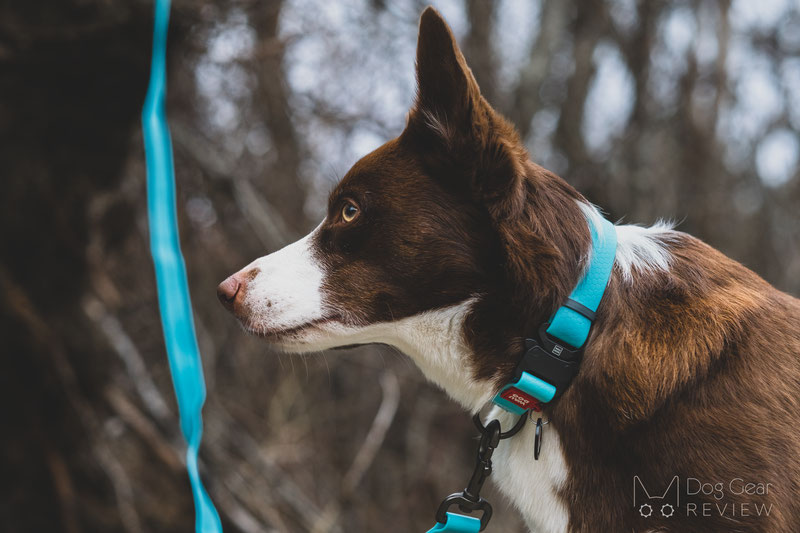 Where to buy
You can find WAUDOG's products in their online shop and on Amazon.
As a reference, we received the XL leash and XL collar that fits a 14-23 inch neck circumference. Although this collar is designed for small-medium dogs, they have a similar collection created for large dogs that you can check out.
Disclaimer: this review contains an Amazon affiliate link, which supports Dog Gear Review if you purchase the product after clicking on it without costing you anything extra. Using affiliate links will never compromise us writing unbiased, honest reviews!