About WAUDOG & COLLAR Company
WauDog is part of the COLLAR Company who is selling innovative dog products for over 20 years. In 2017, their PULLER Dog Fitness Tool and AiryVest became winners of international awards in the pet market of Europe and the USA. Their products are available through many platforms around the world. They are based in Ukraine but have offices in the USA, Spain, Poland, and China.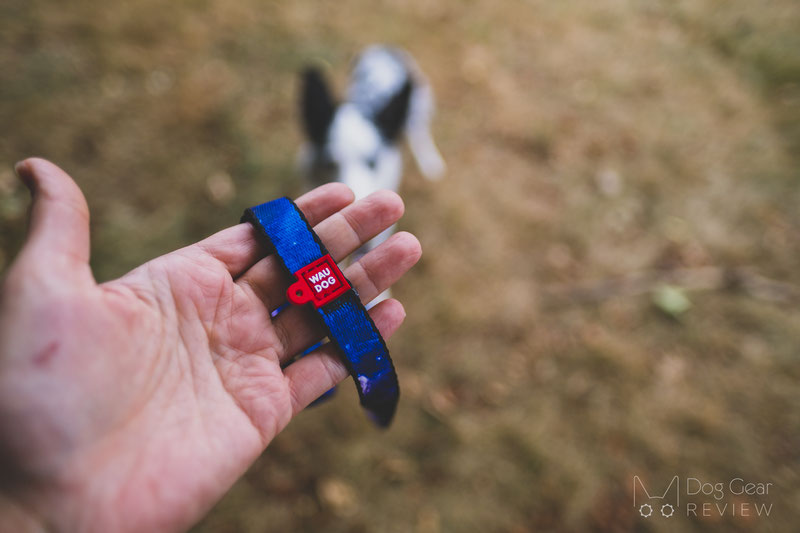 The Details of the WAUDOG NASA Nylon Collar and Leash
This WauDog Nylon Collar comes in 4 sizes and nine designs! Depending on the design, sometimes you can choose between a metal clasp and a plastic buckle.
It is made of high-quality water-resistant nylon and features a coated steel metal ring and carabiner to prevent rusting.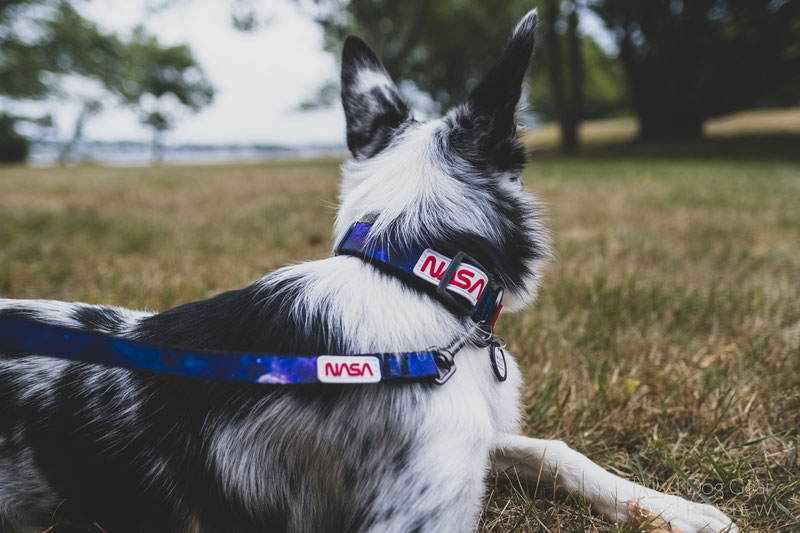 The plastic buckle version also has a safety lock. The small slider on the buckle locks the clip so it cannot be pushed open accidentally.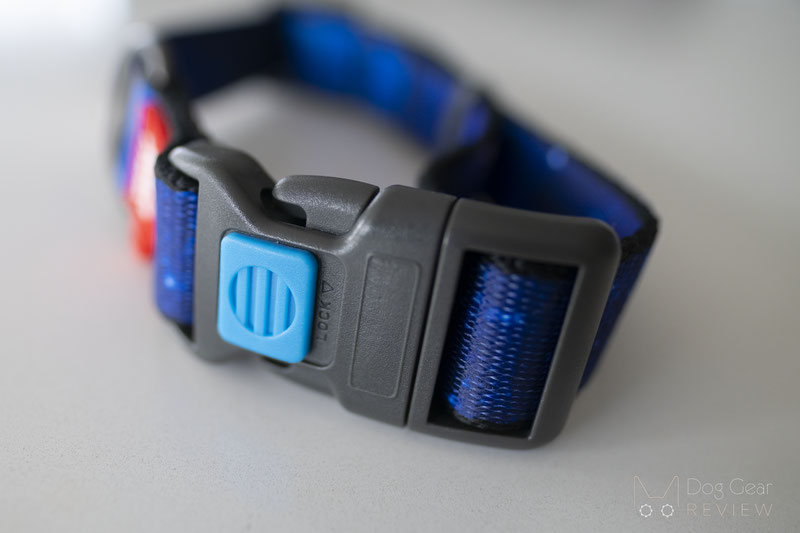 Most WAUDOG collars come with a smart QR tag that links to an app storing all the pet's details. This makes it easier to update the contact information when traveling or if someone else is taking care of the dog while you are away.
They offer a premium membership ($34.99/year right now), which even sends you an SMS if the tag is scanned. In some cases, it can also send you a location where the tag was scanned based on the IP address. The WauDog app can also be used as one space to keep all your pet's vet documents, display the pet's medical info, and set reminders for vet visits or pills.
Their system is also integrated with the Animal ID international database, so when entering the microchip number in the WauDog app, you should have free access to that database as well.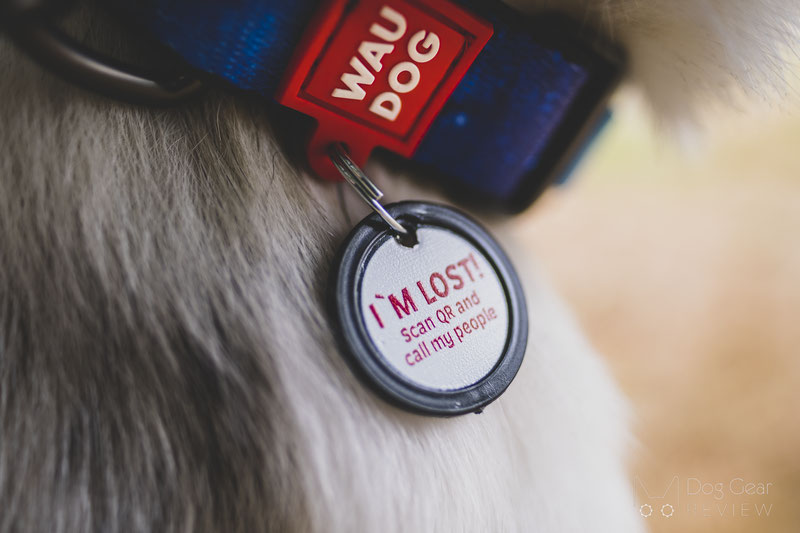 WAUDOG NASA Nylon Collar and Leash Review
The Nylon Dog Collar and Leash set is a very lightweight and soft set with bright colors that still looks new after months of heavy use.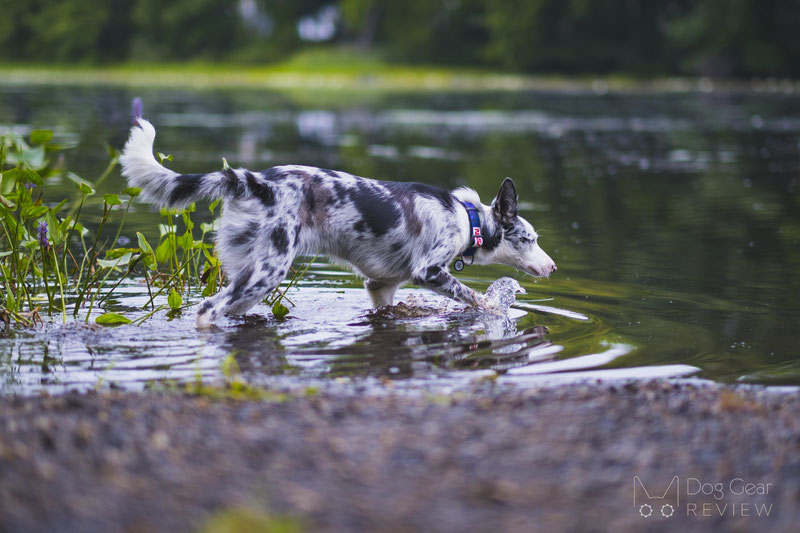 Zulu had a large collar and a small leash because I really liked the light and thin leash design! We used this set for every walk over the summer. It went through plenty of mud puddles and swims and was easy to clean after all adventures.
It is advertised as water-resistant, but we haven't seen much proof of that. Since it is a thin material, it dries fast and is easy to handwash, but I wouldn't call it water-resistant.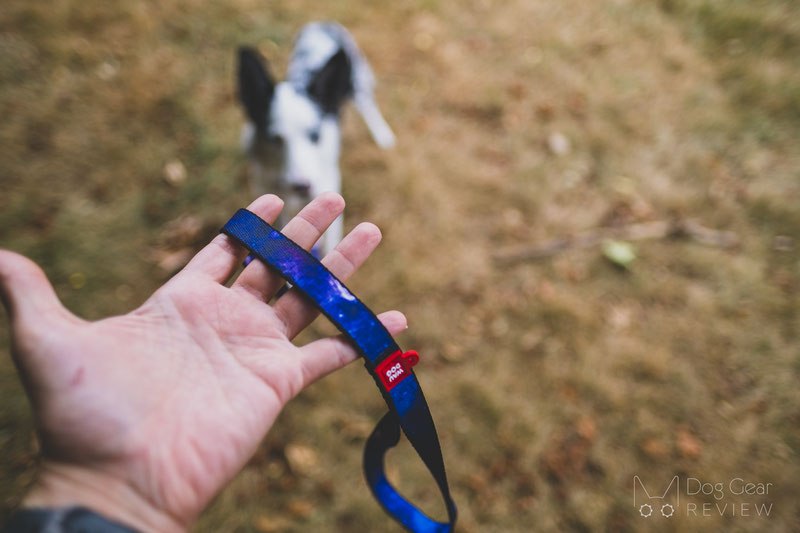 My only other con for me was the added "NASA" labels on the collar and the leash. On the leash, the label was attached at the wrong angle, and on the collar, it was at the spot where the adjustment slider needed to be, making the collar look bulkier.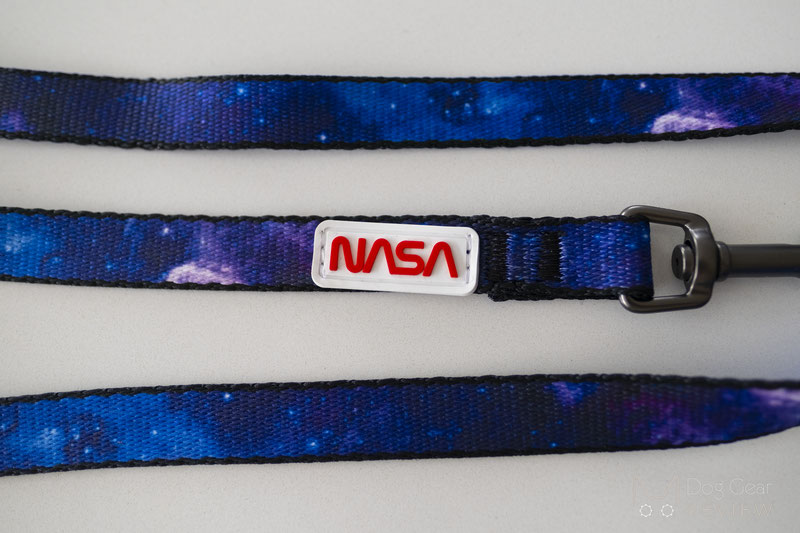 This is just a personal preference, but I think leaving these NASA labels out would make the set look and feel of higher quality.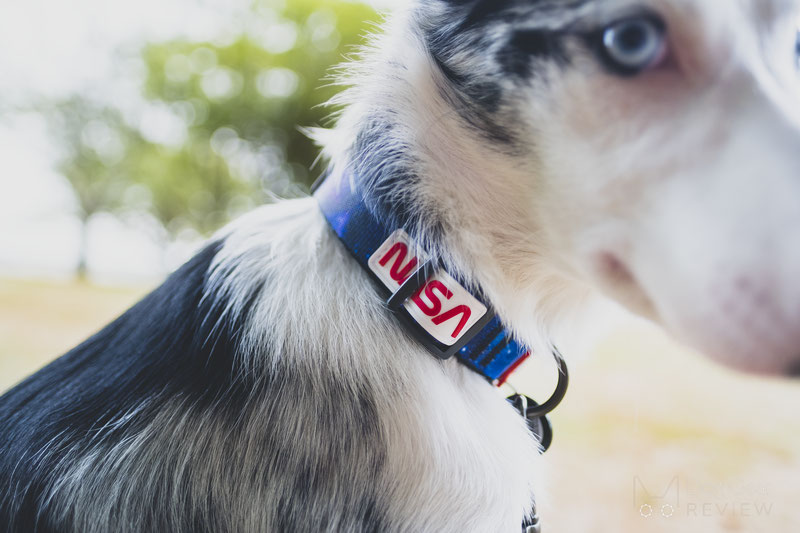 The safety lock is a neat feature because Zulu managed to open other collars a few times when running through the woods or scratching. While testing it, I ran into the slider locking itself a few times while we walked, but I had never experienced it the other way around (it never opened from the locked position).
I also liked the idea of having the QR code on the collar because it makes it much easier to keep all information up-to-date and add extra information about the pet. However, I was somewhat disappointed that most valuable features are only available under the paid plan, which I feel is relatively expensive.
Regardless, you can still enter the same basic information you could engrave on a tag. This is a good feature by itself, and the paid plan seems to offer some robust functionality.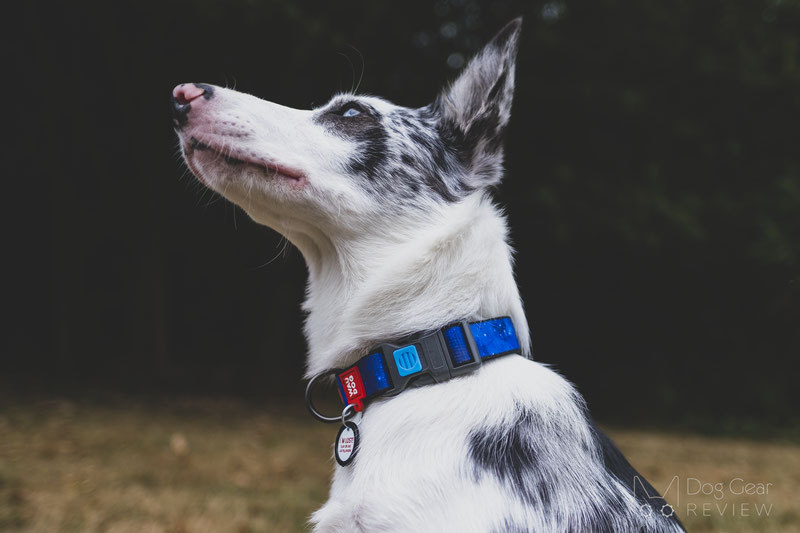 WAUDOG NASA Nylon Collar and Leash Review Summary
While this collar and leash set worked well for puppy Zulu, nylon collars, in general, are never heavy-duty, and you can expect them to start fraying and fading over time. The WAUDOG Nylon collars are good quality and offer a few extra features (like the smart QR tag and the different buckles), which makes them a good option - especially for this price.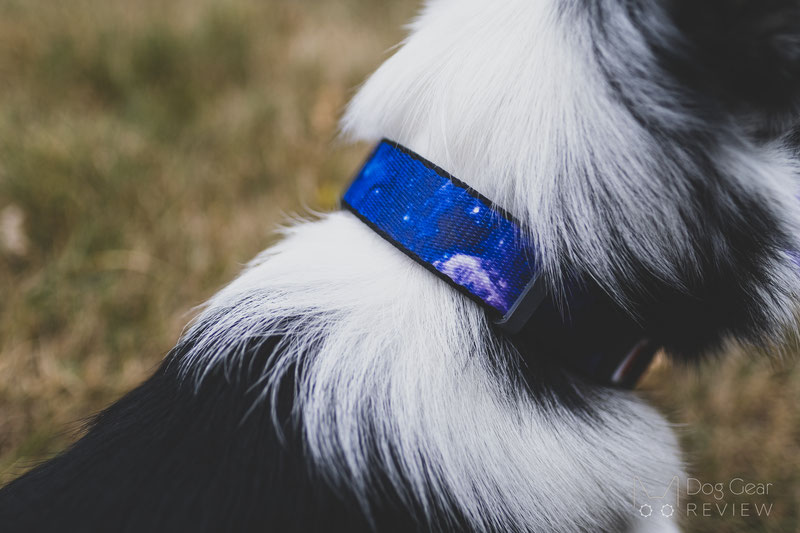 Where to buy
You can find WAUDOG's products in their online shop and on Amazon.
As a reference, we received the Small leash and Large collar.
Disclaimer: this review contains an Amazon affiliate link, which supports Dog Gear Review if you purchase the product after clicking on it without costing you anything extra. Using affiliate links will never compromise us in writing unbiased, honest reviews!