About Voyagers K9 Apparel
Voyagers K9 Apparel came to life when the owners of greyhounds realized that nothing seems to fit their dogs correctly. They started their breed-specific clothing line, and today they have designs for more than 20 breeds and make a custom coat for others as well. Their quality coats come in many colors, and they fit like a glove!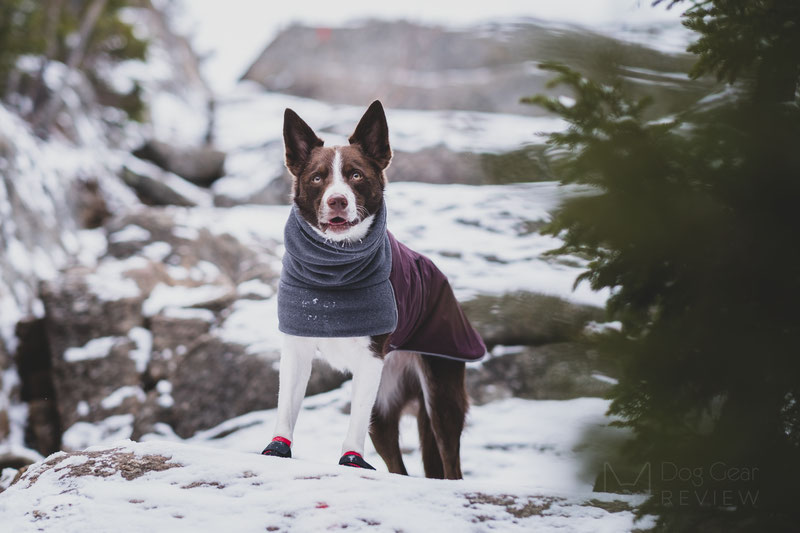 The details of the Winter Coat
The Voyagers winter coat is a very well-made and well-designed coat to keep your dog warm during your cold adventures. It provides excellent coverage on the chest, neck, and back, keeping the major muscle groups and joints warm.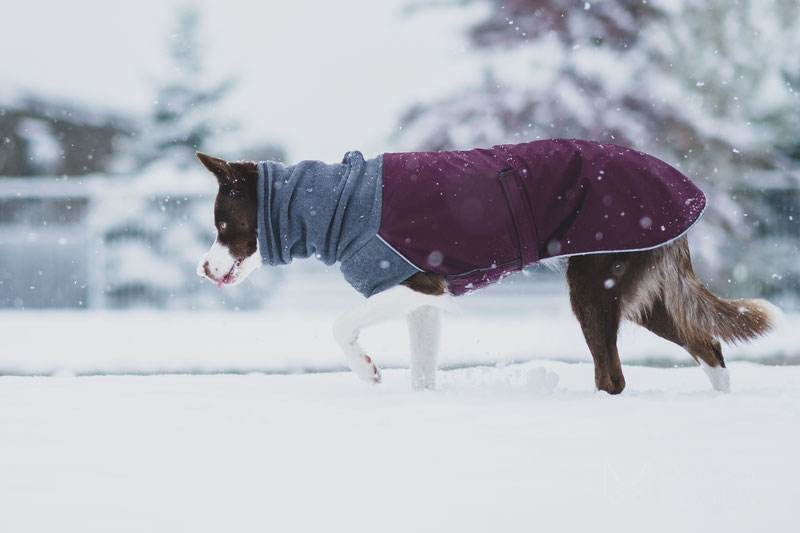 The "hood" and the front of the coat is made of soft fleece material. The neck gator can be extended high up even to cover the ears of some dogs who are very sensitive to cold, or they can be folded down.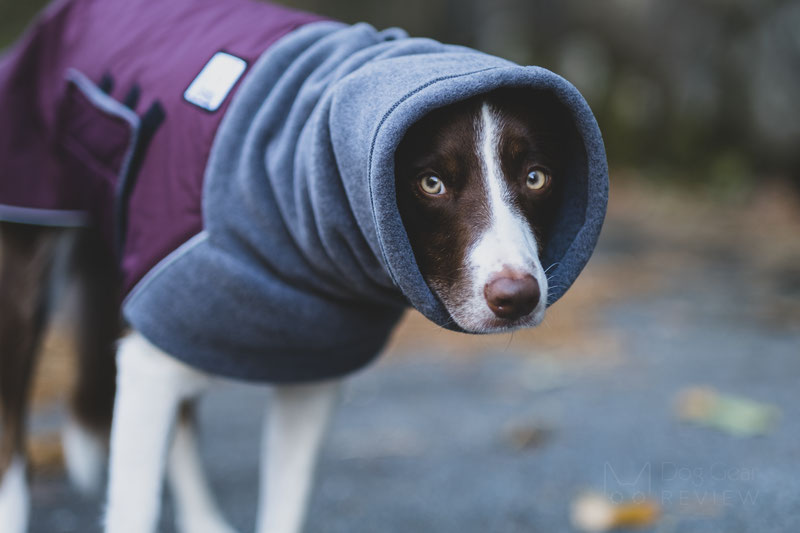 The coat is very easy to put on or remove, it's only secured by two velcro straps. The first belly wrap is broad and fleece-lined. The velcro design gives you some room for adjustment depending on where you want to secure it exactly.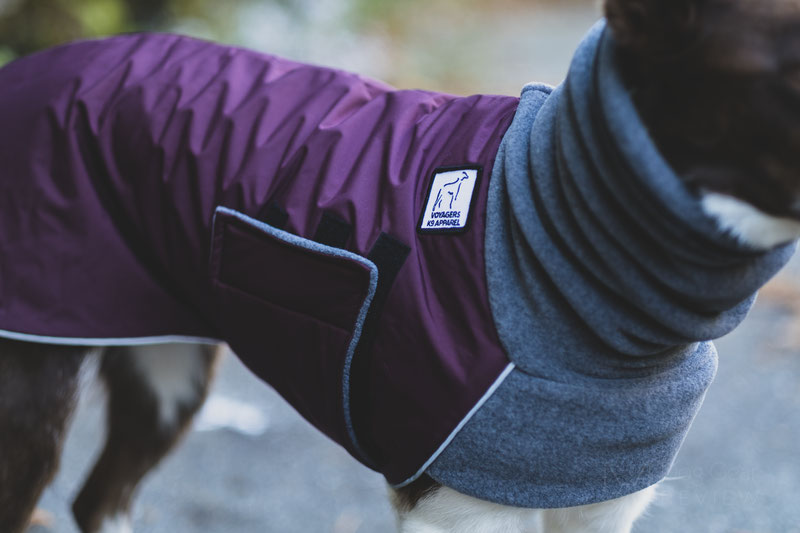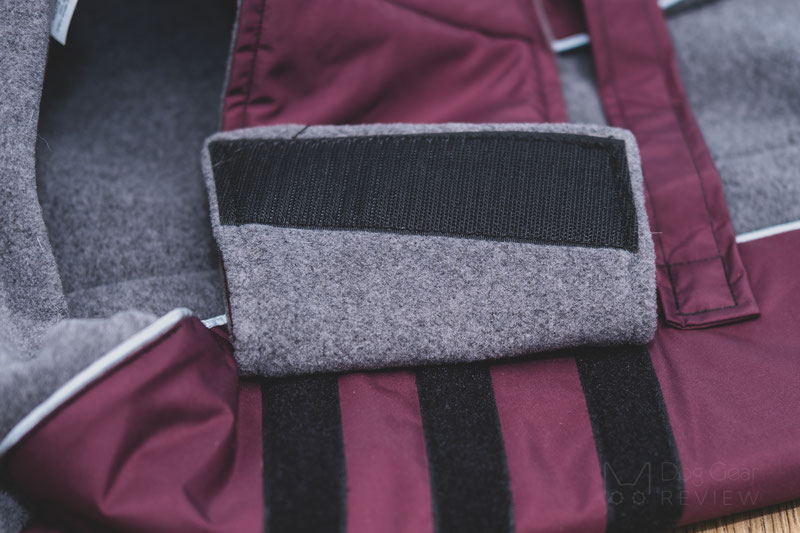 The second velcro strap is a narrower piece, providing more chance to create a better fit for your dog depending on their shape. This second strap probably also helps to keep the coat from rotating or flipping up in the wind.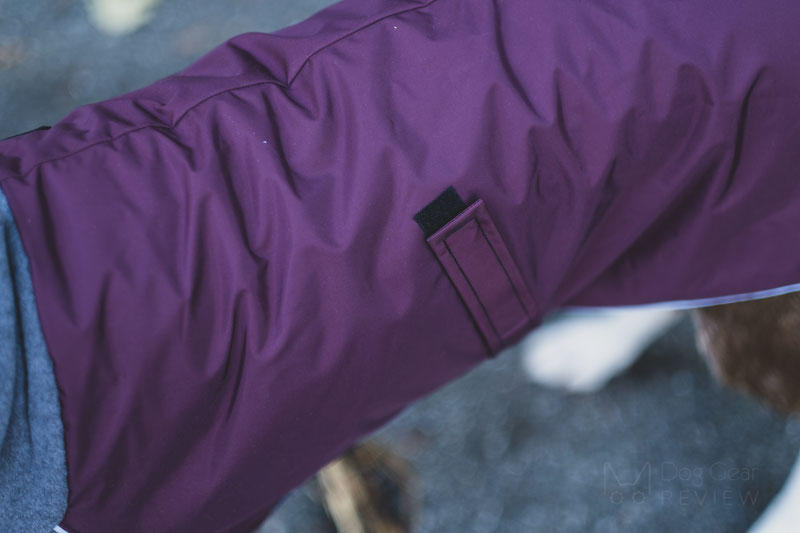 The coat has a thick Polartec polar fleece lining. It is very warm but not fluffy, so it still looks new on our coat after months of extensive use.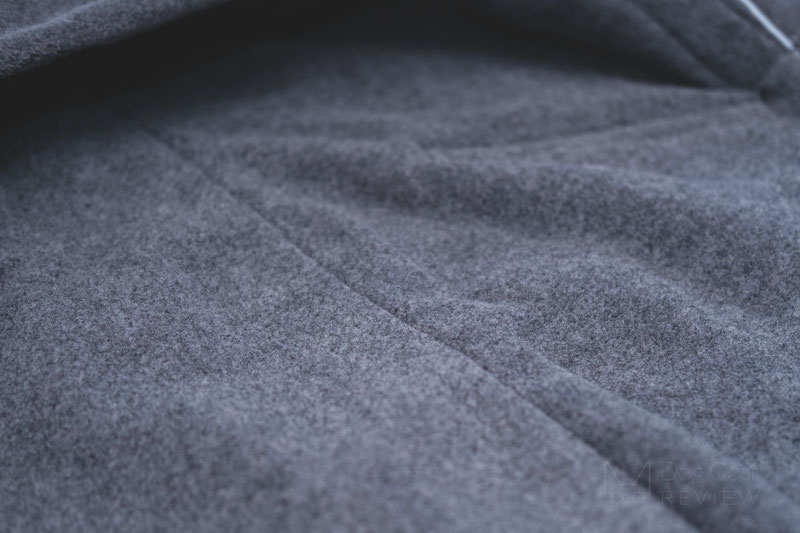 The outer layer is made of Taslan nylon with DWR finish making it windproof and waterproof. You can swipe most of the dirt off from it. If it needs a more serious cleanup, the coat is machine washable, and you can even put it in the dryer, although this might have a toll on the DWR layer after a few cycles.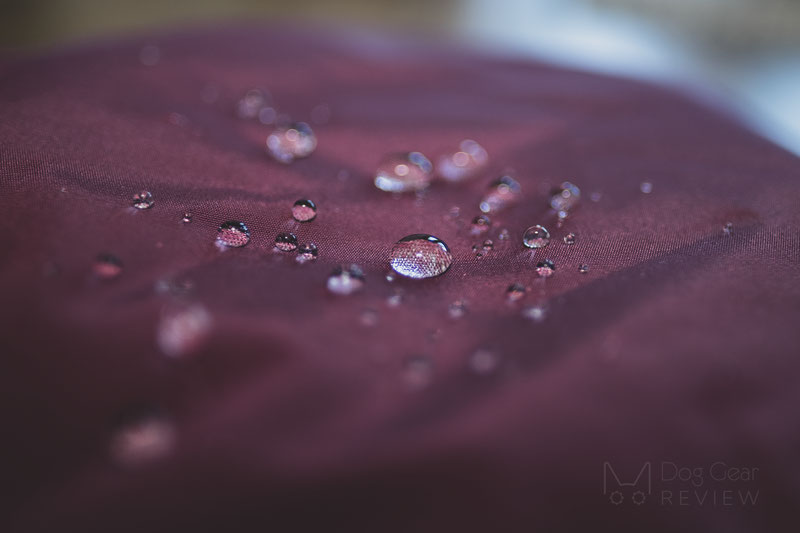 The coat also has reflective lining around the edges that provides fair visibility even on a dark-colored jacket.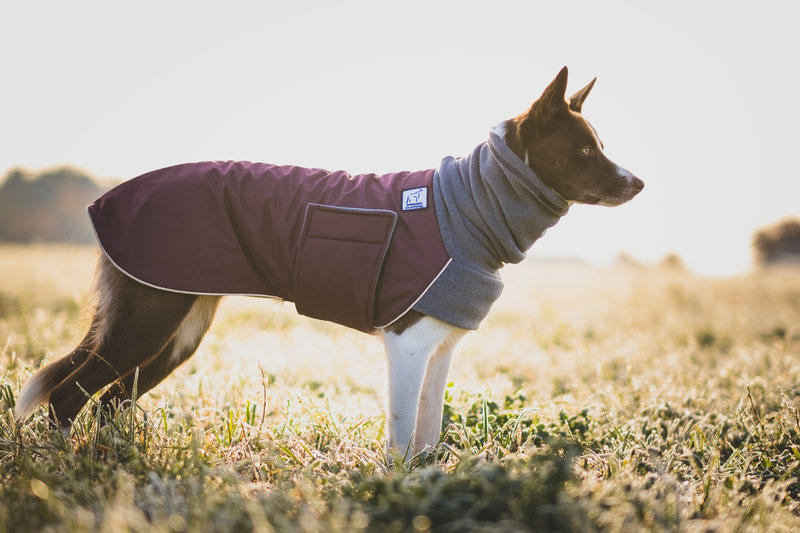 Voyagers K9 Apparel Winter Coat Review
We enjoyed testing this coat and got a lot of compliments from others while out on walks. In this season, we were lucky to receive many different coats for testing, which made us realize that they are the best for different use cases. The Voyagers K9 coat was the one that we grabbed almost every time for our daily walks. It is super easy to put on, it's not bulky at all, and the back is not flipping up in the wind.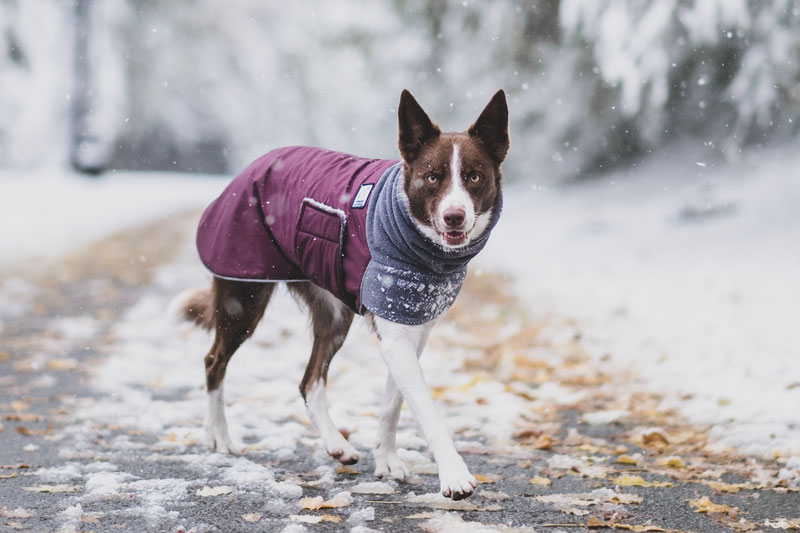 We also used it for a few hikes, and it worked very well on dry cold days or in snow. When used in wet, melting snow, it can start sticking to the chest part and melting on it after a while. The fleece dries fast, and it isn't a big problem, but I prefer something that's completely waterproof and doesn't soak in the mud for wet trails. Another thing to consider is that thistle or sticky plants can easily get attached to the chest part, and they can be a pain to remove after a full day of running around in the woods, so it might not be ideal for chilly fall hikes.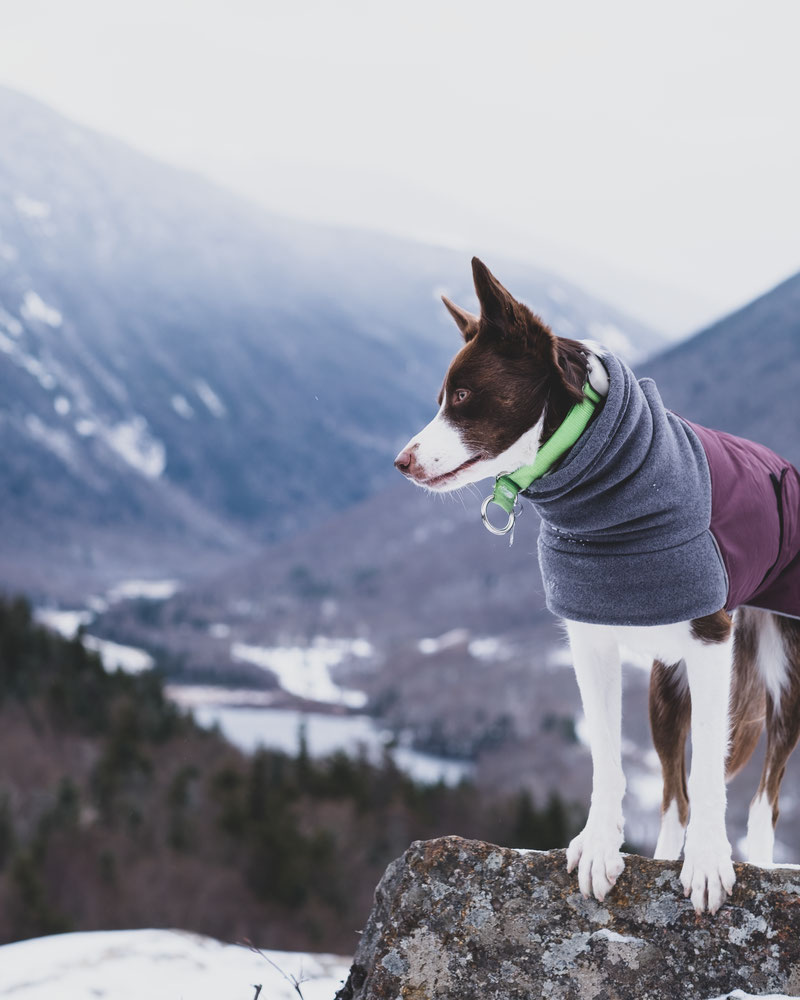 When looking at the photos, you might get the feeling that the front design of the coat is restrictive, but in real life, it isn't. The material is soft and flexible enough that Mia had no issues with running around in it. For Mia, I would say the belly band's velcro could have been a little farther back to leave just a tad more room for the front legs to move back. I would prefer if the wide belly band would cover more of her middle section instead of being right behind the front legs, but this might be handy if you have a male dog.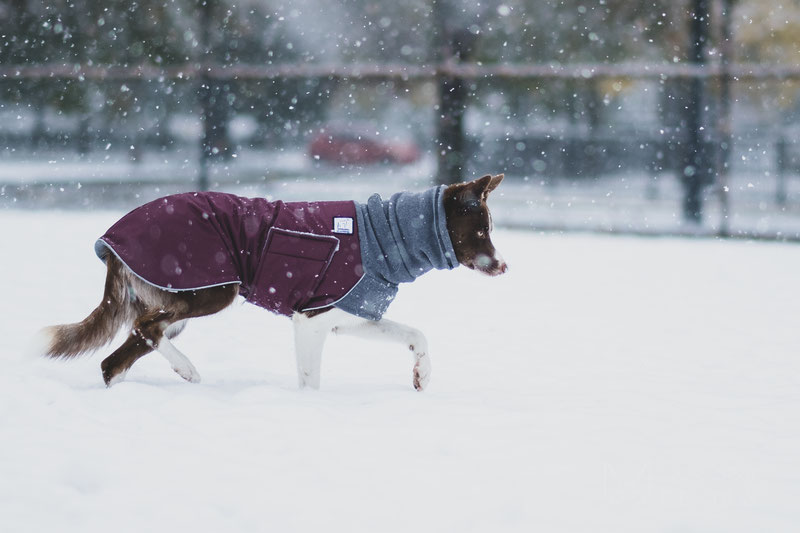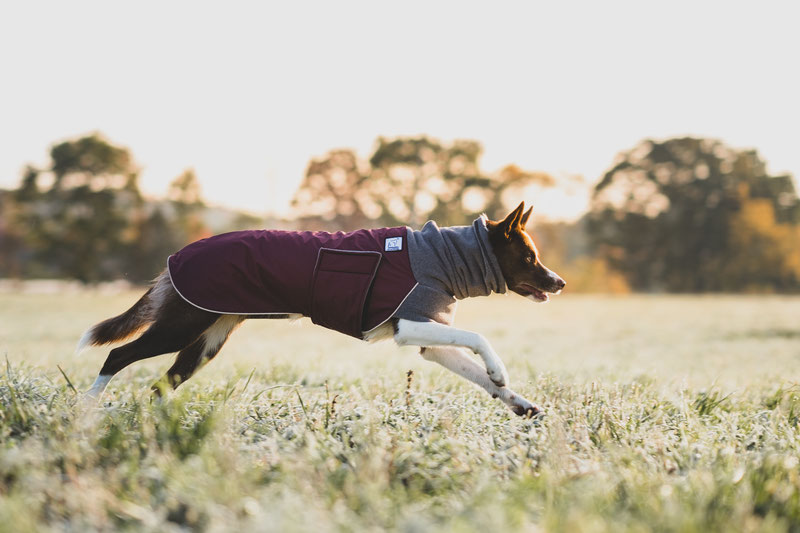 If you like this coat, but it doesn't seem warm enough for your dog, Voyagers K9 also sells a fleece Tummy Warmer that can be worn under this coat as a base layer. We also tested the Tummy Warmer this winter and will write the review on it soon! ;)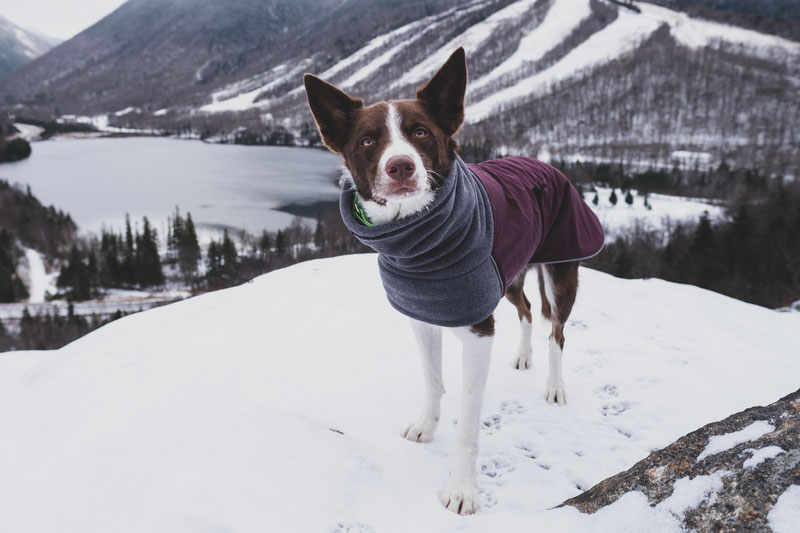 Checking Dog Coats with a Thermal Camera
We wrote an article checking 12 coats (including this one) with a thermal camera to see the insulation capabilities of different materials and coat designs.
If you want to learn more about our findings, click here to read the article!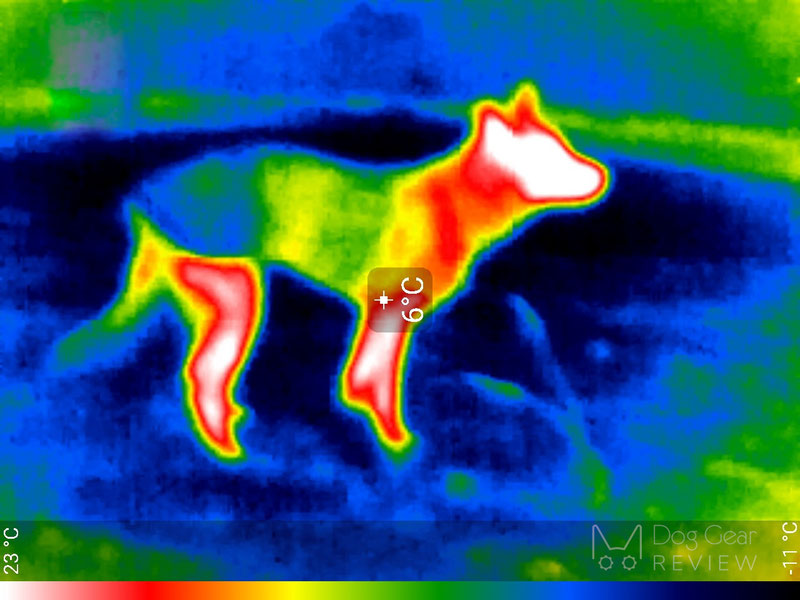 Review Summary
We put this coat through a fair amount of use this season and are still impressed with it. Most warm coats are bulky or slide around somewhat, but this coat stays in place and fits Mia like a glove.
Another cool think about Voyagers K9 Apparel is that they make custom coats as well, so if you have a dog with unique proportions, just reach out to them to get a jacket that will perfectly fit your pup!;)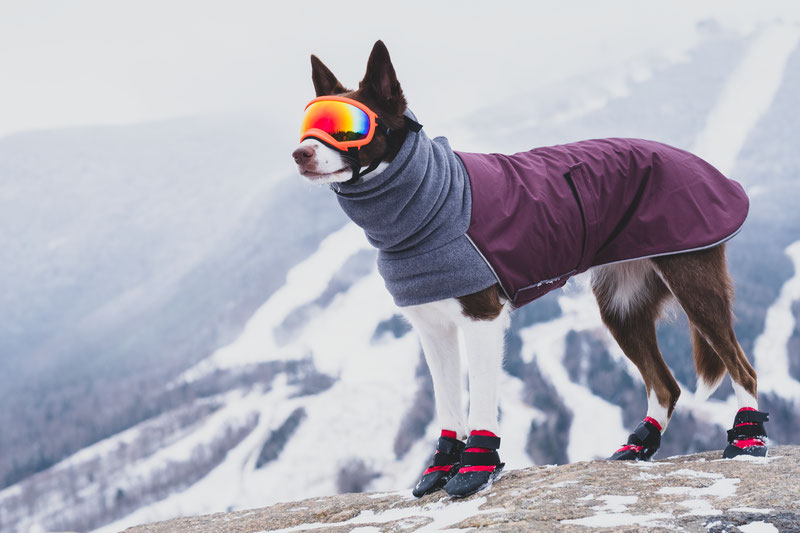 Where to buy
You can find the winter coat and their other coats on their website. All of their products are stitched in the USA!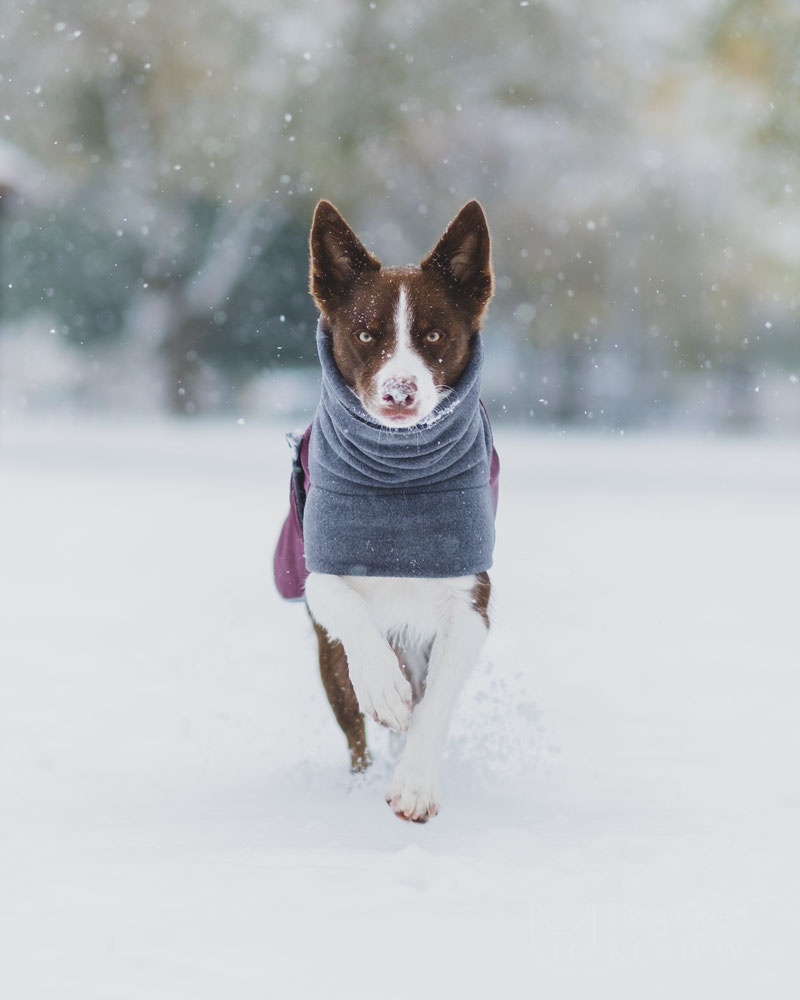 Mia's measurements
Many of you asked Mia's measurements to understand the different products' fit better. Your best chance of finding an excellent fitting gear is always to measure (and remeasure) your dog. Even we grab the measuring tape before getting a new product - even though we tested a lot of them and have a good feeling of her size by now.
I share her measurements below, but don't go ahead and order the same size just because your dog is similar to Mia ;)
Shoulder height: 19.5 inches (50 cm)

Weight: 37-44 pounds (17-20 kg)

Widest chest circumference (where the most harness would have the chest strap): 25-26 inches (63-65 cm)

Neck circumference for collars: 15-16 inches (38-40 cm)

Back lengths: 22 inches (56 cm)