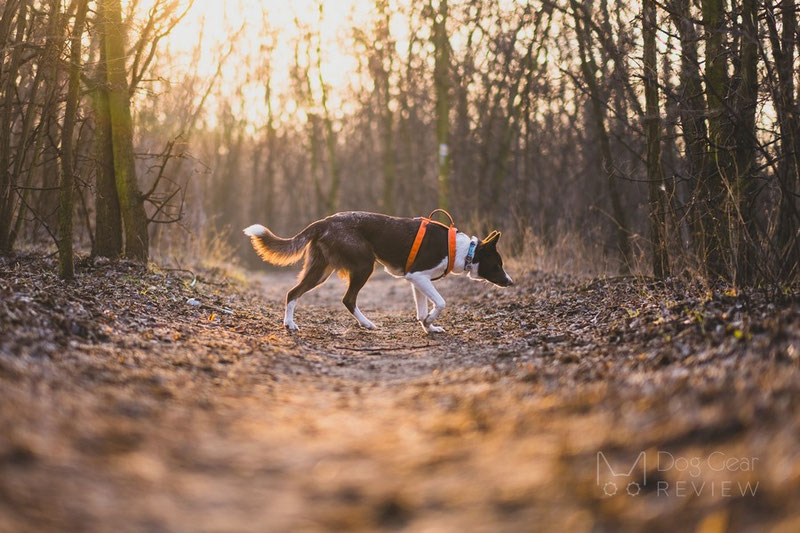 Vagus Sport Harness Review
About Vagus
Vagus is a small company that is making quality, custom equipment for dogs, horses, and humans. They are indeed a local company: all of their products are hand-made by Hungarians from materials from Hungary. ;)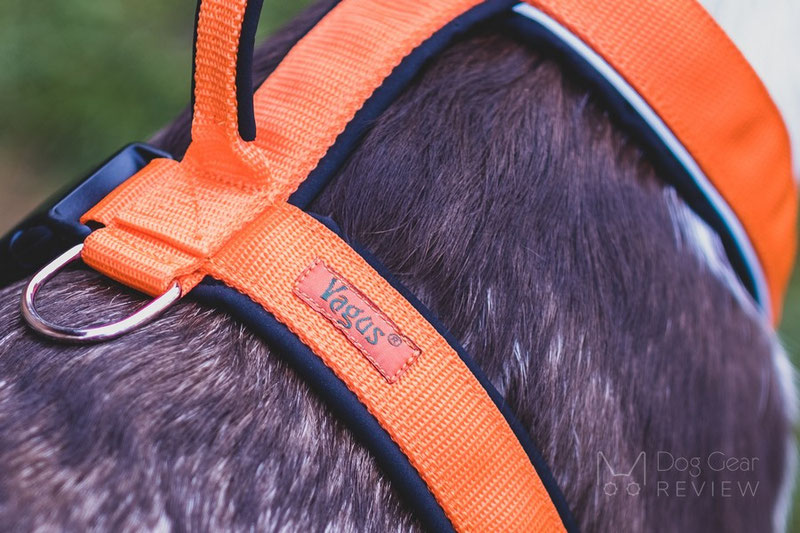 About the Vagus Sport harness in general
Vagus makes sturdy custom harnesses and leashes for the perfect fit for your dog! If you measure them correctly.
To be honest, I should have asked for a longer part between the legs, but that's all on me. For canicross or hikes, I prefer a harness that leaves more room behind the front legs. This fit isn't bad in real life either (did not chafe the armpits), but it's bothering me that I did the measurements in a rush. Mia hates the measuring tape for some reason; therefore, she shrinks half size while I measure her.
A bit of advice: Vagus gives you a measuring guide to follow for getting the right size for each part, but it's a good idea to account for some extra lengths due to the thickness of the material - especially for small dogs.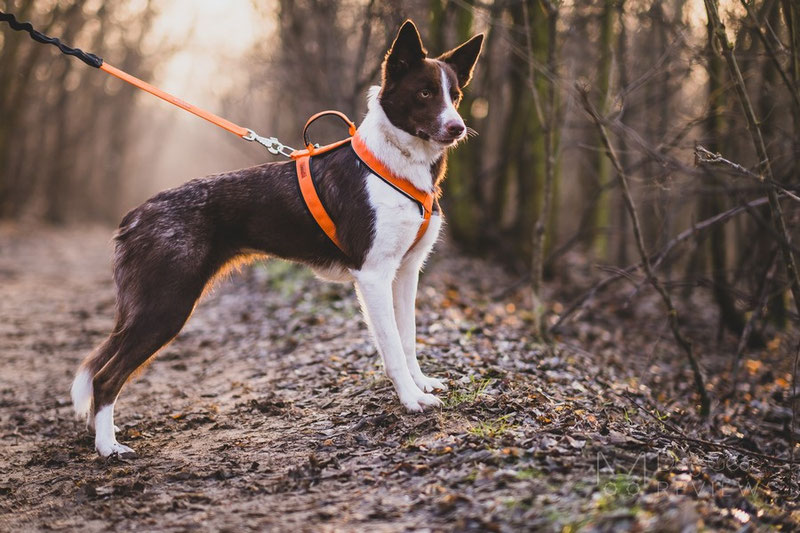 When ordering, you can customize everything about the harness - even the inside material. We asked for the softshell material over the fleece because we hike a lot, and the fleece tends to soak in all the mud. The softshell material proved to be durable, easy to clean, and fast to dry!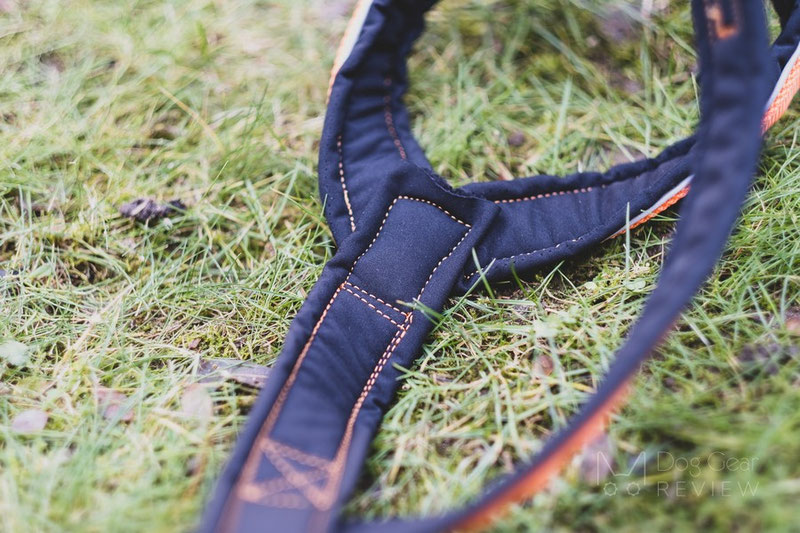 The materials and the sewings are strong, sturdy. They hold up well, and we haven't seen any chafing, tearing on the harness.
The only thing to mention is that that the end of the softshell fabric isn't stitched together on a few parts. There isn't any functionality issue with this; it is still safely stitched down; it only looks a little weird.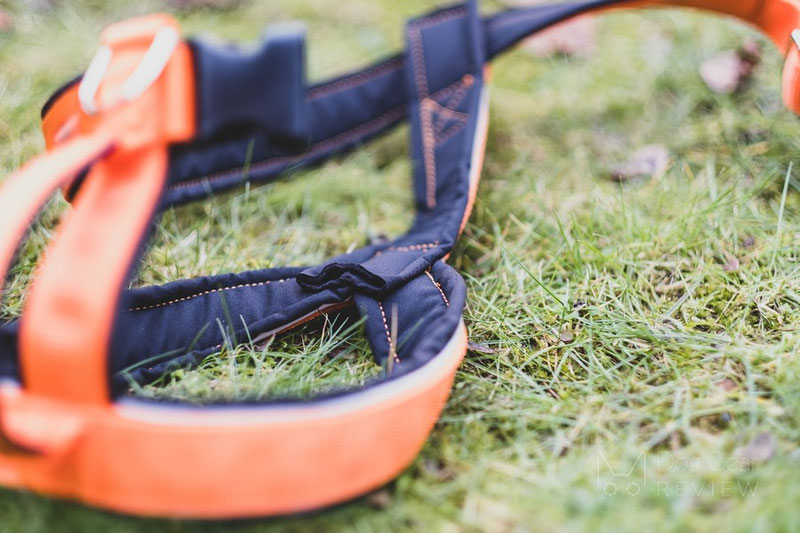 There is one buckle, a big handle, and one metal D-ring on our harness, but you can customize all these when ordering: you can get the Sport Harness with two buckles or without the handle as well. The front part of this harness isn't adjustable, but this is also up to you. This level of customization is just truly impressive, to be honest ;)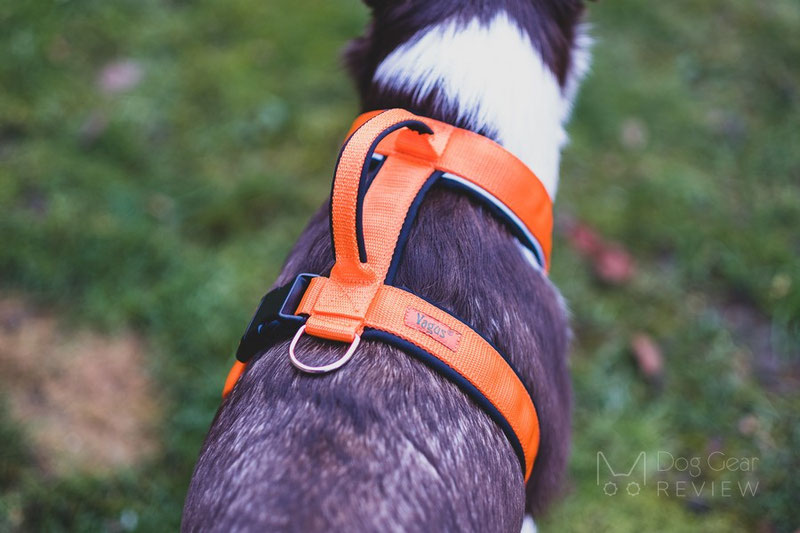 Sport Harness Review
We tested the harness along with a Vagus bungee leash. The leash does have a fix strap material at the beginning and end, but the middle part is made from a strong elastic "rubber band," which is covered with another loose material. When you order a leash, Vagus will ask about the weight of your dog. This is to provide you a leash with the proper elasticity to eliminate the tugging on the leash.
Having the strap material close to the dog is great because it gives you the possibility to grab the leash and safely control your dog on a busy street or at the start line of a canicross competition without the elasticity.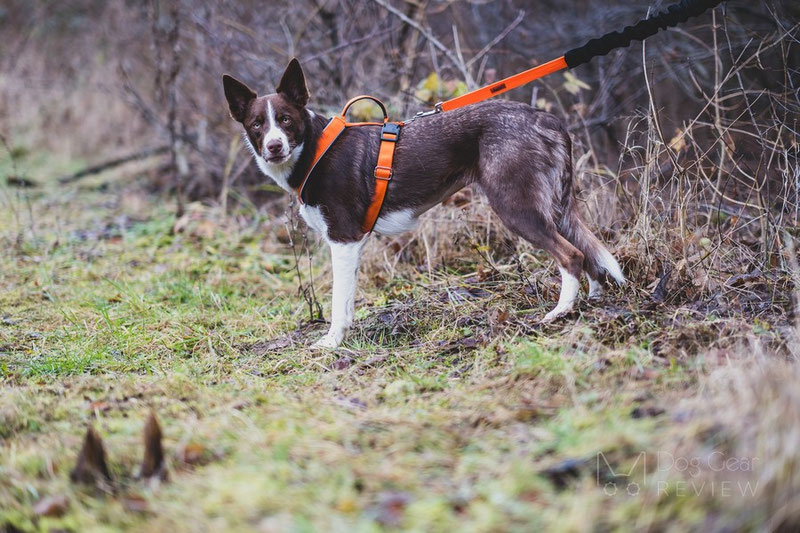 Since this harness had a buckle on the left side, the harness was slightly rotating to the right. In real life, this did not cause chafing or any issues, but you will see on most photos that the part between the legs isn't in the middle when the dog is off-leash. The harness moved back to the middle when we went for a run, and Mia was pulling. You wouldn't see this either if you get a harness with two buckles.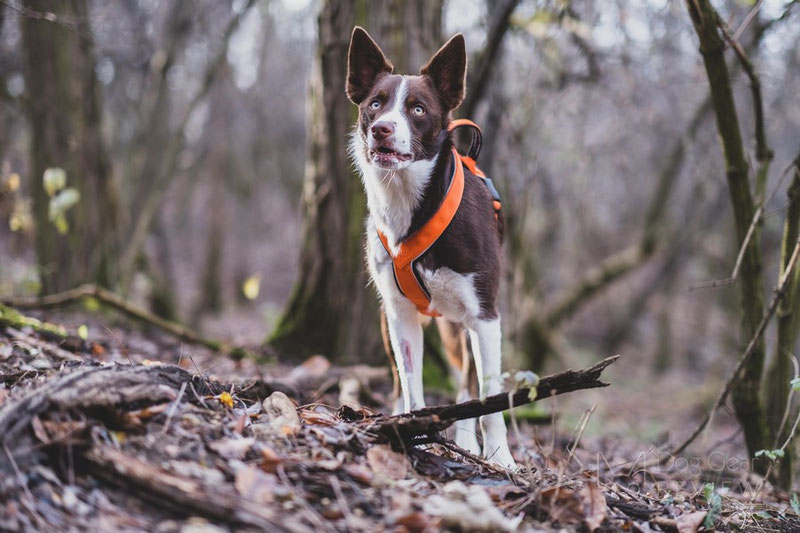 We also tested out the Sport harness during a few canicross sessions, and the harness behaved very similarly to the Non-stop Dogwear Line harness that we reviewed before. They are excellent multi-purpose harnesses, but they do put some light pressure on the lower part of the neck if the dog is a strong puller.
Mia is serious about canicross and pulls with all her strength; therefore, I can easily hear the difference in breathing when wearing a short-harness like this, or using a longer pulling harness - like the Non-stop Freemotion harness.
The Vagus Sport harness is still great for the short training sessions that we are doing at the beginning of the season because we have to walk through busy streets to get to the trail, and a short-harness gives much better control over the dog than a long canicross harness would.
We were surprised about the leash because we haven't had a good experience with elastic leashes if only part of the leash was made from a flexible material. This Vagus leash entirely absorbed all tugging, just like the other, all-elastic leashes that we tested!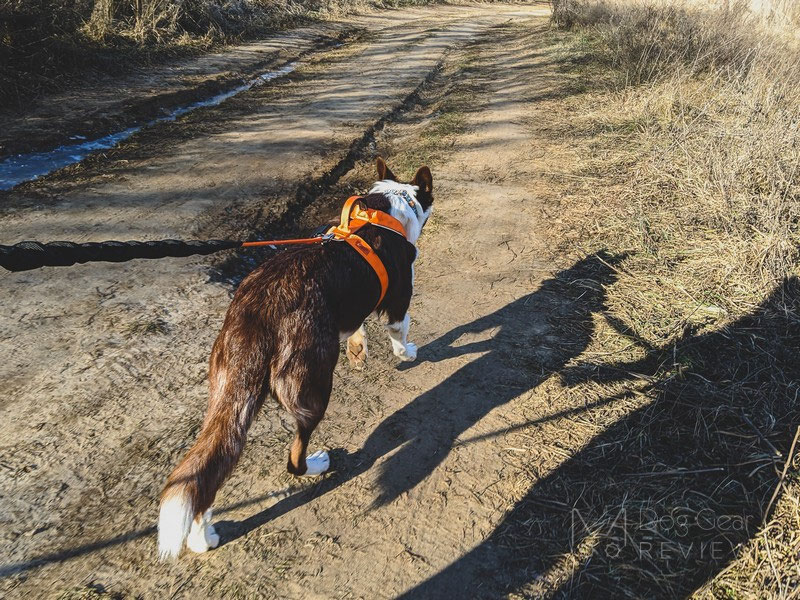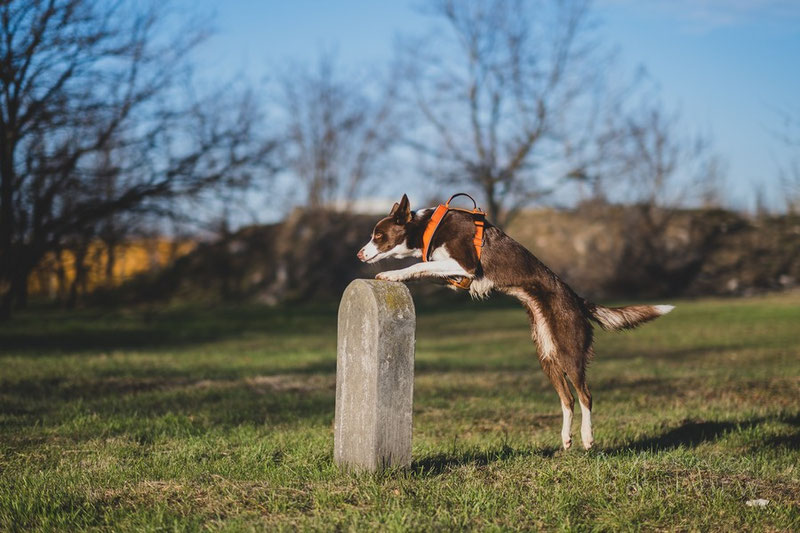 Review Summary
The Vagus Sport harness is a well-made product with incredible customization options. You can change everything on this harness: the color, the handle, the number of buckles, etc., get custom text or pattern on it or a different material for padding. The most significant advantage is of course that it will be custom-made for the perfect fit - and all this for a reasonable price!;)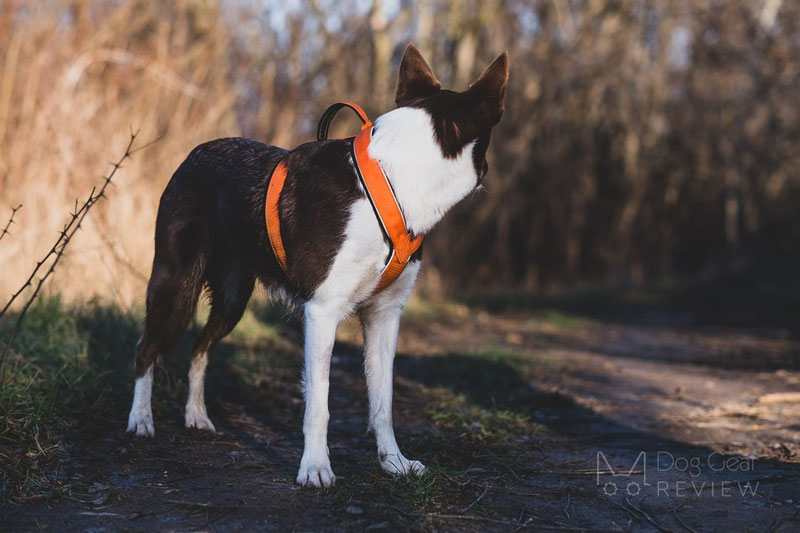 We did test the harness in low temperatures but haven't had any problems with opening and closing the buckle as some other harnesses did.
The softshell inside proved to be much sturdier than expected: we don't see any chafing on it after more than two months of hiking and canicrossing even though it got muddy a few times which could have rubbed the material. It is a thin material but provides enough padding for comfort. It isn't waterproof, but it dries fast and is easy to clean - we just hand-washed it with a sponge, and it looks like new.
As always, be sure the harness is a good fit for YOUR dog. If you need help deciding, read our article on harness fitting.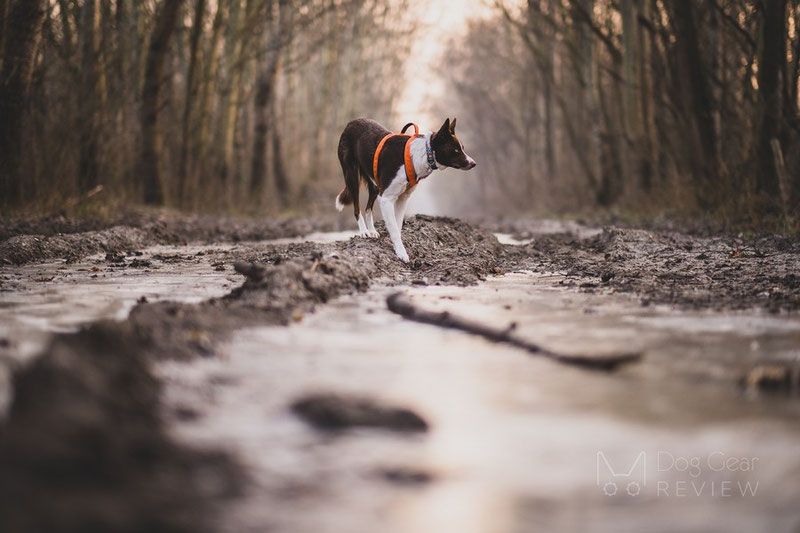 Functionality Review of the Sport harness
• No-pull correction: Ours did not have a no-pull ring on the front, but you could ask for one with it.
• Running/Biking: Great for bikejorning, jogging, etc. as an occasional hobby, buy specific equipment if you want to get into it seriously! We used it for canicross, and while I was happy with it, I would suggest getting a pulling harness for a regular sport if your dog is pulling at full speed.
• Hiking: It's a sturdy and durable harness that probably lasts long, even with frequent hikes. The big handle is easy to grab in case your dog would need a lift here and there. The soft inside material prevents chafing, but it doesn't collect much mud and dirt.
• City walk: Works well, provides a good steering power and control over the dog.
• Easy to put on/adjust: It depends on how many and what kind of buckles you want on it. Ours had one, which means the neck part goes over the head, and you have to lift one leg to put it on the dog.
• Visibility: it has reflective stripes on both sides, and you can get it in highly visible colors.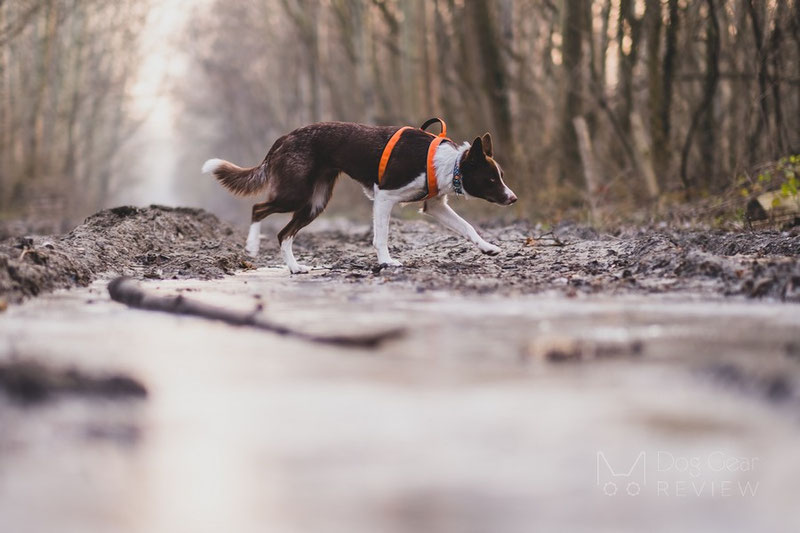 Where to buy
Vagus only has a Hungarian website at the moment, so we suggest reaching out via email to info@vagus.hu They sell fantastic custom products, so check them out and let us know if you need any help with the translation!;) Happy to help!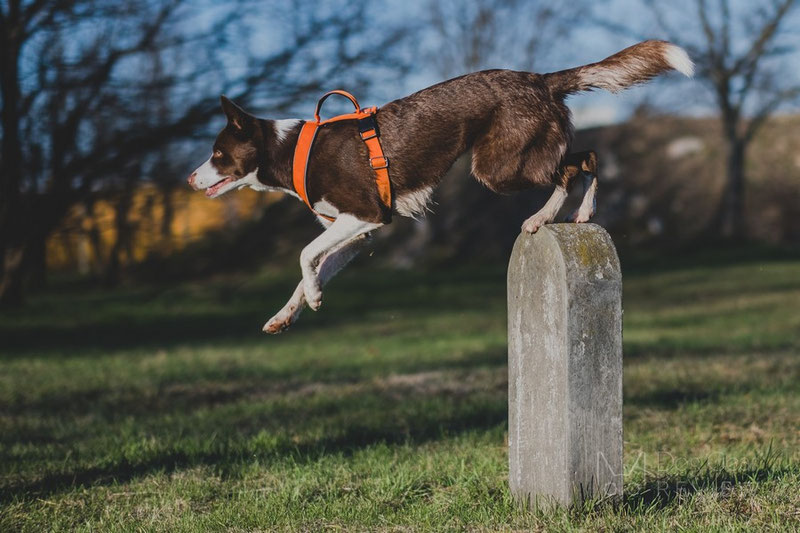 Mia's measurements
Many of you asked Mia's measurements to better understand the different products' fit. Your best chance of finding a good fitting gear is always to measure (and remeasure) your dog. Even we grab the measuring tape before getting a new product - even though we tested a lot of them, and have a good feeling of her size by now.
I share her measurements below, but don't go ahead and order the same size just because your dog is similar to Mia ;)
• Shoulder height: 19.5 inches (50 cm)
• Weight: 37-44 pounds (17-20 kg)
• Widest chest circumference (where the most harness would have the chest strap): 25-26 inches (63-65 cm)
• Neck circumference for collars: 15-16 inches (38-40 cm)
• Back lengths: 22 inches (56 cm)