Up Country is a company that offers a range of high-quality pet products, including collars, leads, harnesses, and more. Their products are known for their stylish designs and attention to detail. Whether you're looking for a classic leather collar or a colorful patterned harness, Up Country has something for you.
In addition to their signature line of pet products, Up Country also offers a selection of home decor and gifts for animal lovers.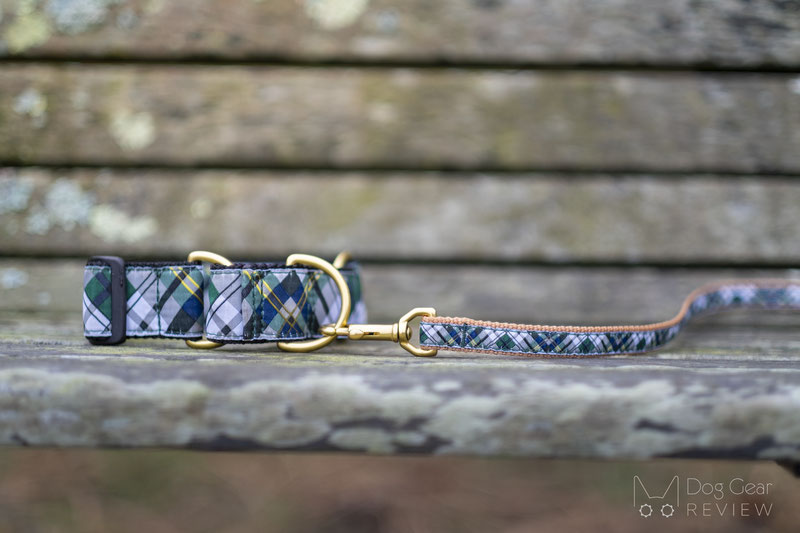 The Details of the Up Country Gordon Plaid Collar & Leash
This 1.5" Collar is specifically designed for large dogs or dogs with long necks, and is the perfect solution for dogs that easily slip out of their collars.
This is an adjustable martingale and has no buckle that could fail. I adjusted it so the tightest setting is still not choking Zulu, but it is tight enough so that her head cannot slip through if she tries to back out from it.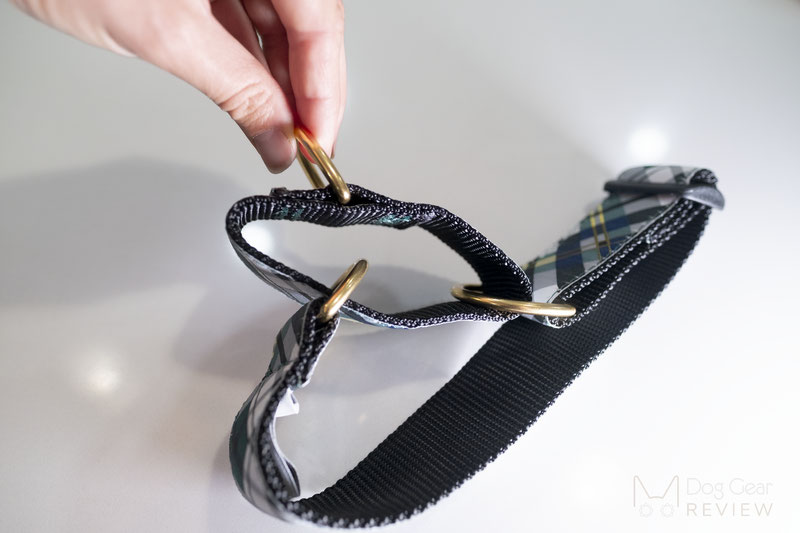 Made from high-tensile strength nylon webbing with sewn on polyester and nylon ribbons, this collar is both stain and fray resistant. It's also machine washable, so you can easily keep it clean. The all-brass hardware is cast, not welded, for extra strength and durability. Best of all, it's made in the USA.
Up Country Gordon Plaid Set Review
Over the last few months, this was our go-to set, so it went through a lot of use and still looks new.
I liked that the "Gordon Plaid" pattern is somewhat holiday themed with its colors and gold accents while it's not overwhelmingly Christmassy, which would make it only wearable for two months of the year.
For now, Zulu has a small head and a long neck, so she can slip her head out of most collars, which was a scary experience. It gives me peace of mind that she cannot do that with this collar. When there is no leash pressure, the collar sits loose and low, much more comfortable than a tightly adjusted flat collar. Her long neck and neck fluff also make most collars disappear while this 1.5" collar is actually visible.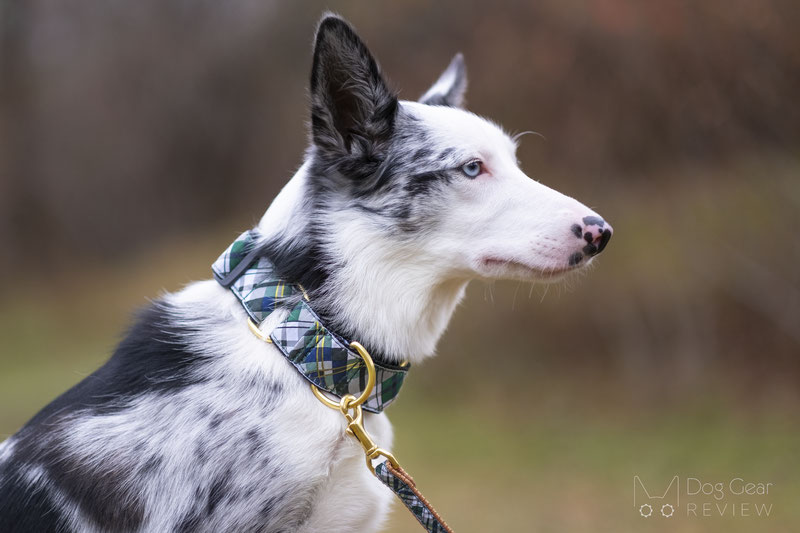 A cool thing about the Up Country products is that you can combine a matching set of a harness, leash, collar, and even a key ring and choose their sizing separately. I loved matching a wide collar with a thin leash, but you can mix and match them as you prefer.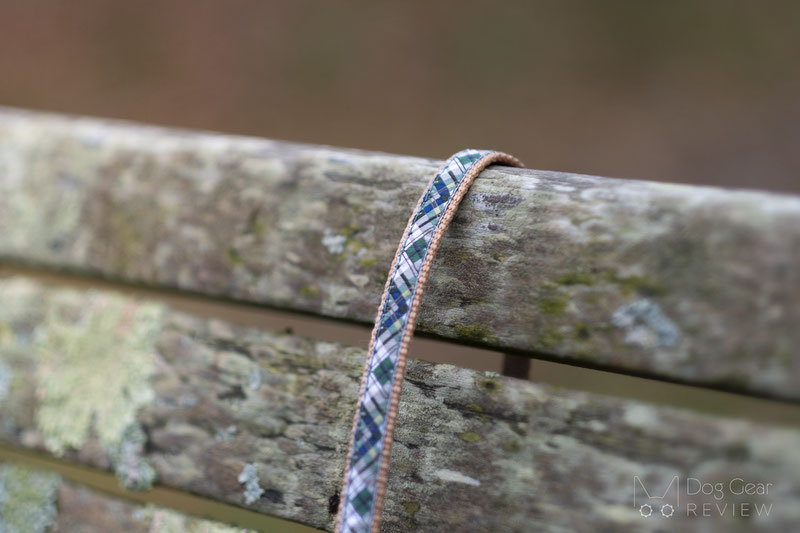 Review Summary
The Up Country Gordon Plaid Collar and Leash are a top-quality, well-crafted set that has proven to be highly durable. With a wide range of colors and patterns available on the Up Country website, you can customize your set to get exactly the look you want. The website offers a variety of options for customization, including the choice of leash length, width, and single or double-sided print. All of these features make for a personalized shopping experience.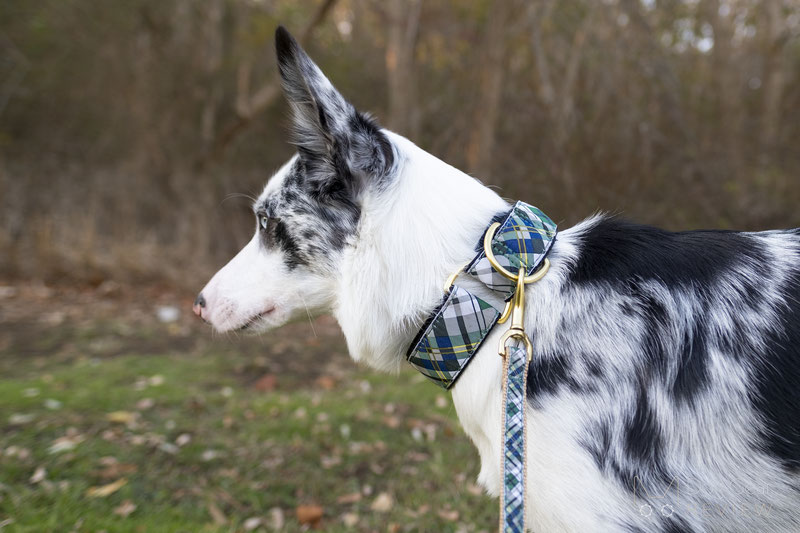 Where to buy
You can find their products in their website.
As a reference, Zulu has a medium Gordon Plaid Extra Wide Martingale Dog Collar (1.5") and a 4 feet, narrow Gordon Plaid Dog Lead.