About Tug Pet Products
Tug Pet Product was founded in 2017 with the mission to create innovative and high-quality products. Currently, they offer only a few products, but those are all well-made, thought-through, and offer unique features.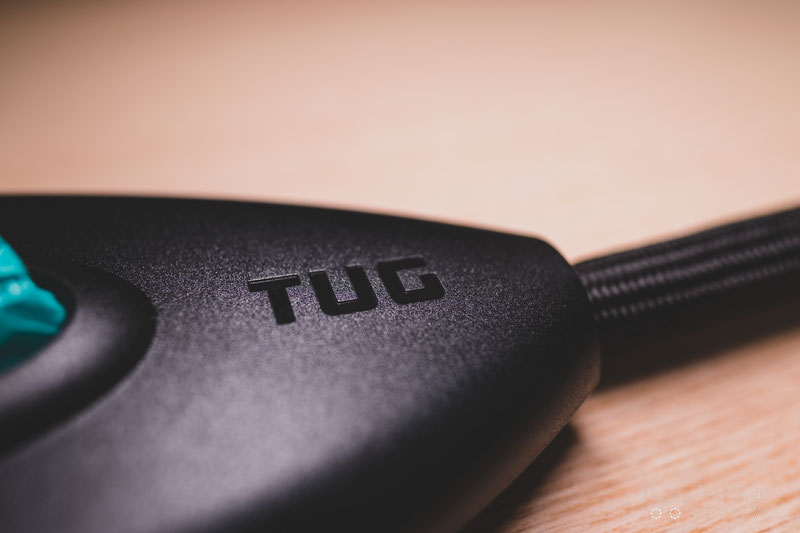 TUG Oval Rope Leash Review
The Tug Oval Rope Leash is a sturdy leash on the bulkier side. The innovative piece is the lightweight plastic module on the handle that can hold up to 3 pet waste bags. This is basically a hole in the plastic that allows you to stuff in loose bags and easily pull them out when needed. However, you can't fit poop bag rolls in the compartment.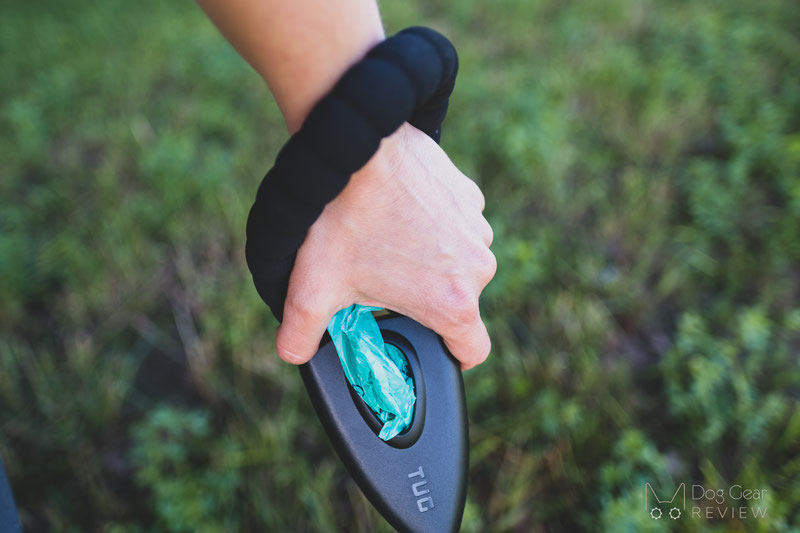 The leash has a heavy-duty, black clasp with a 360-degree swivel to keep the leash straight.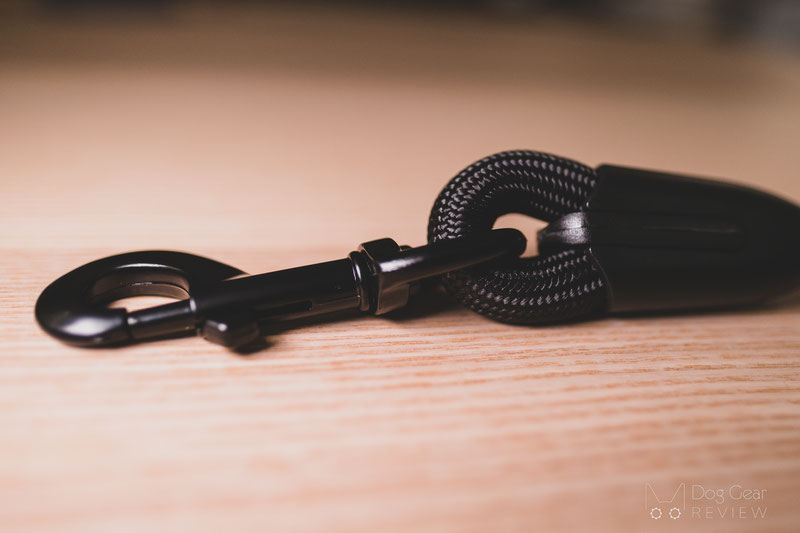 The rope itself is a 1/2″ thick climbing rope that is somewhat elastic, which smoothens out some tugging. While the rope seems strong enough to hold back a larger dog, it is not easy to hold a puller on a short leash by grabbing the somewhat slippery surface of the rope.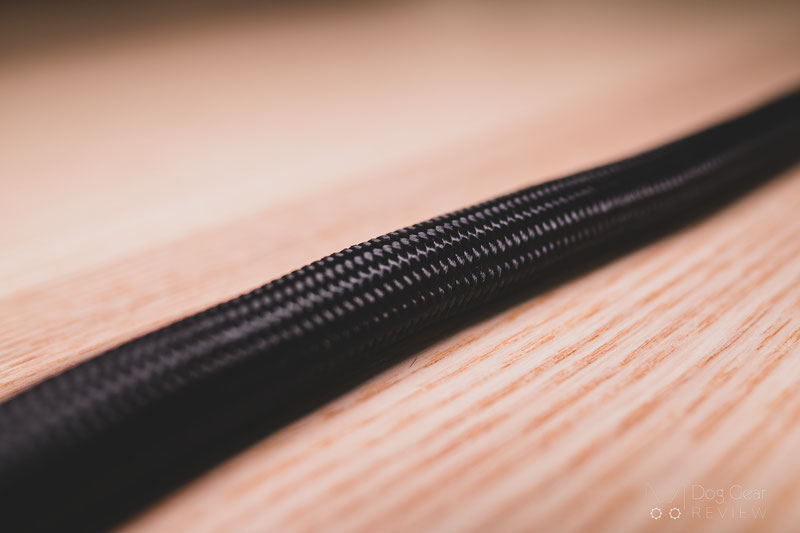 It also features a super thick and soft foam handle, making it very comfortable to use for an extended period. This doesn't soak in water, but dirt does stick to it fairly quickly, and it needs more thorough cleaning to make it look new. After two months of using, there is some light wear on the foam, but it holds up well and didn't get stinky.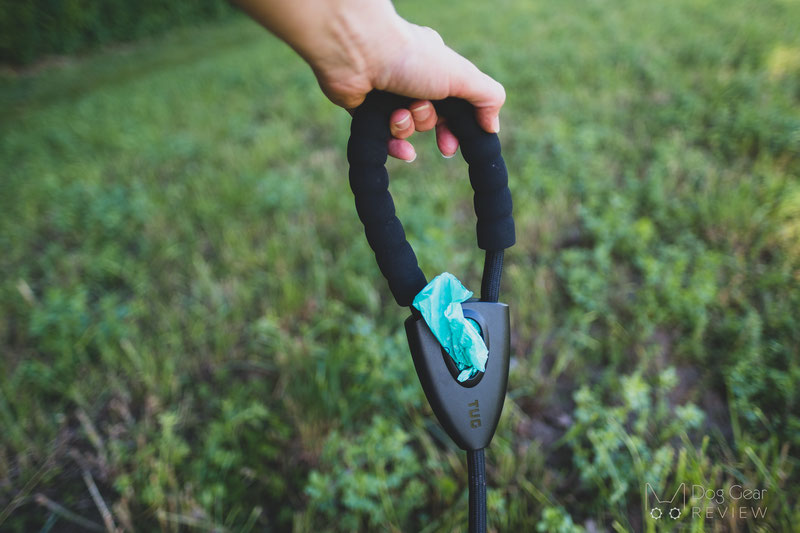 The unique feature of the Oval Rope Leash is the built-in poop bag dispenser since there are plenty of other brands selling the same style leash without that. The dispenser is made from a not particularly strong plastic, which is not a problem because it shouldn't handle much force anyway.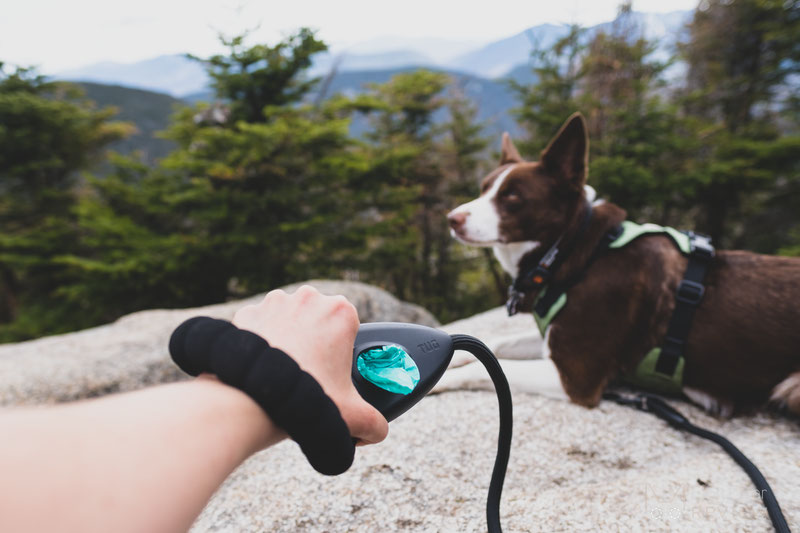 The poop bag holder is a great addition, but in return, this makes the leash a little awkward to hold if you have a stronger dog with the potential to pull/lounge.
The foam handle is very comfortable to grab, and the non-slip material makes it safe to hold onto. However, you have to be very consistent with looping it over your hands for stronger dogs so you don't drop it in case they see a squirrel. This is probably not a problem for someone with large hands because they would be comfortable just having it looped around their wrist, but my hand constantly slipped out from the huge loop.
With a regular leash, you can have the handle tight around your wrist, but on this leash the poop bag dispenser holds the two sides of the handle apart. You can try to pull together both sides of the loop with your palm/fingers or hold onto the plastic section itself but none of these are ergonomical in the long run if you have tiny hands. I would feel I have a more secure grip if the handle wouldn't be this loose around my wrist. After a while, I always switched to loosly holding the foam handle without the loop being around my wrist which is safe enough for Mia but might be hard for some to get a hold of a stronger dog seeing an unexpected trigger.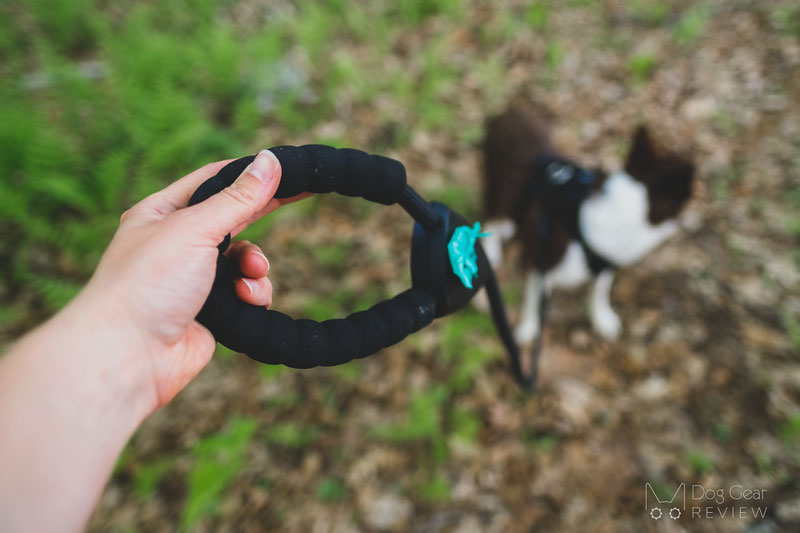 Review summary
This well-made, durable leash is an excellent choice for someone who usually just holds the end of the leash for walks, but it can be unpractical for training or in busy environments where you have to hold the rope itself to keep the dog close to you.
I expected to lose some poop bags from this holder, but they never fall out even in the strong wind, so this seems to be a solid feature of the Oval leash.
Altogether this is an awesome leash; I just wish the handle would be a little less bulky - but again, that's probably only an issue because I have small hands.
Where to buy
You can buy all their products on their website and their Amazon site as well!
Disclaimer: this review contains an Amazon affiliate link, which supports Dog Gear Review if you purchase the product after clicking on it without costing you anything extra. Using affiliate links will never compromise us writing unbiased, honest reviews!