About Toozey
Toozey was founded in 2016, and they offer a wide variety of dog & cat toys, feeders, water fountains, grooming supplies, beds, and even pools! You can buy their products both in Europe and in the US through different platforms.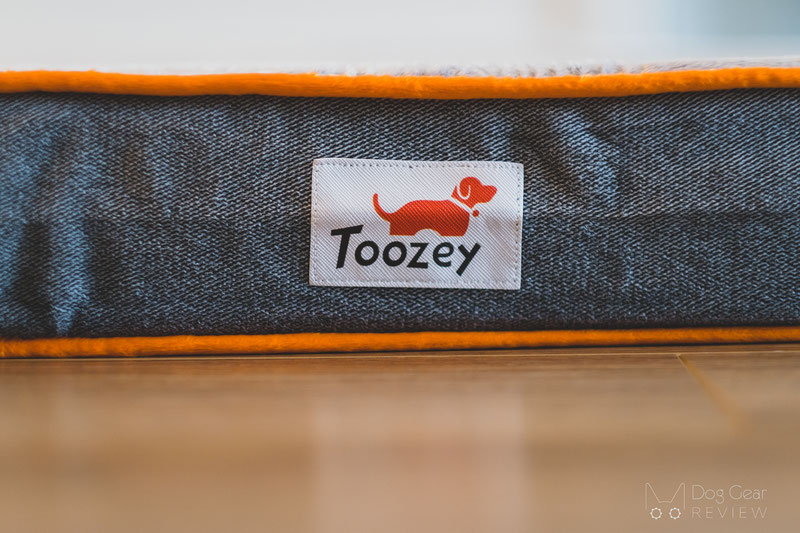 The Features of the Toozey Orthopedic Memory Foam Bed
The bed is surprisingly thick and has a two-layered mattress: a layer of solid memory foam and a high-density support foam.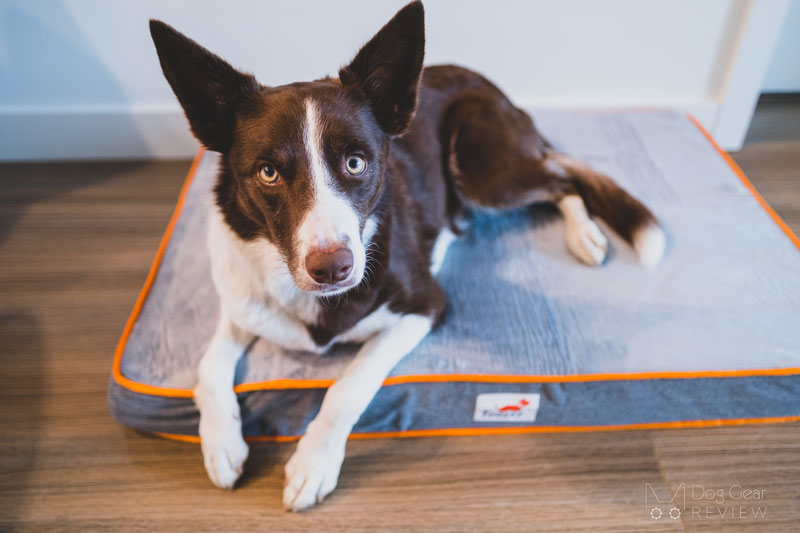 It has a removable and washable plush cover and waterproof inner lining to protect the padding.⁠ The cover is machine washable in cold water and can be tumble dried on low heat.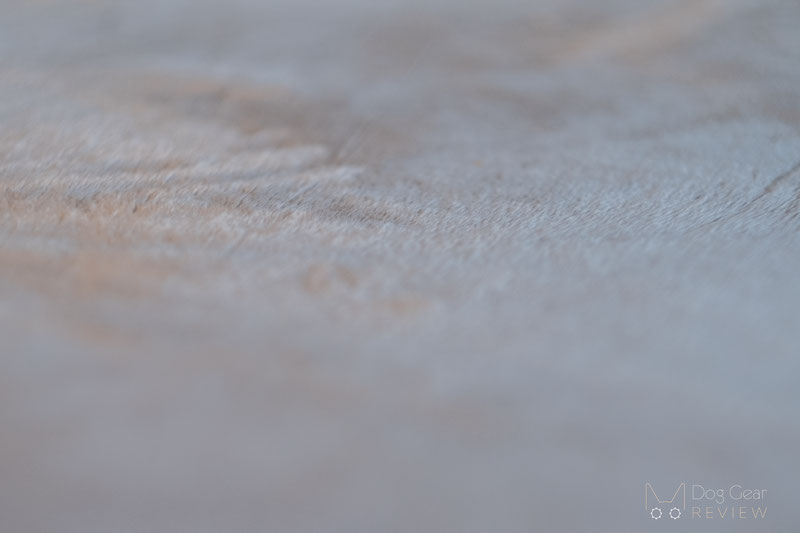 The small hidden zipper is invisible when closed, and the design makes it harder for a dog to find it and start chewing on it. In addition, the zipper opens in an L-shape, so taking the cover off and putting it back is easy.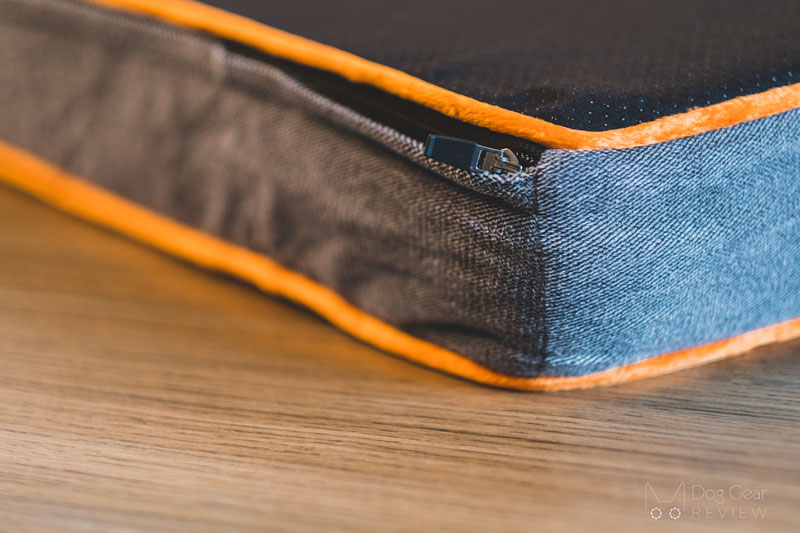 The bottom layer is non-slip. This makes the bed less slippery, but it still moves somewhat if the dog jumps on it.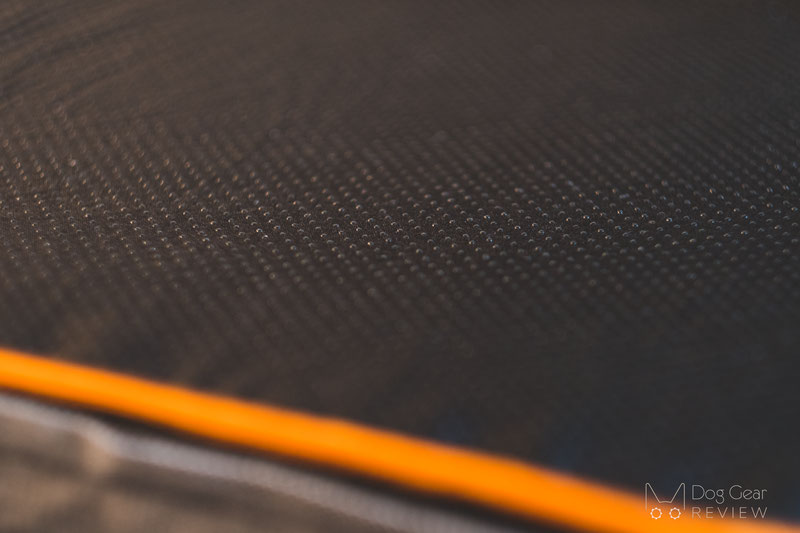 Toozey Orthopedic Memory Foam Bed Review
Although part of the padding is memory foam, this bad is more on the firm side. As you see in the photos, Mia doesn't sink in much. This can be an advantage for dogs who don't like unstable surfaces or have joint issues that make it painful to balance on overly soft surfaces when getting on and off the bed. At the same time, if you look for something super soft, this is not it.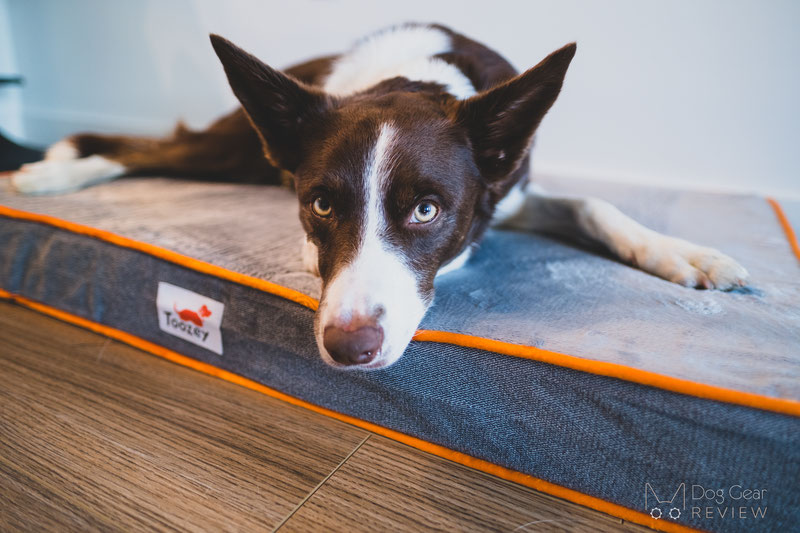 The plush top is very soft, but it can look slightly wrinkled when arriving or right after washing it. The bed is shipped in a vacuum package, so it needs a few hours to bounce back into shape. The waterproof inner layer has a slight plastic smell first, so it's recommended to just leave it out disassembled for a while after opening it so that all parts can air out. We haven't had any issue with the plastic smell after the first day; neither Mia seemed to have any problems with it.
We received the Large bed (36"x27"x3.5"/ 91.5x68.6x9cm) which is a comfortable size for Mia.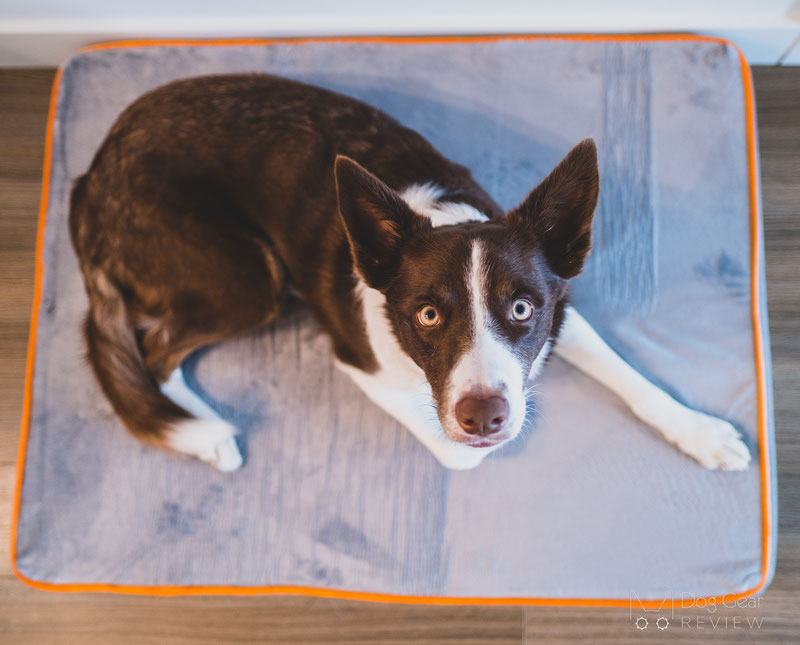 Altogether, Mia enjoyed using this bed! She prefers to snuggle into softer beds with edges in the winter, but this bed was perfect for her to provide comfort over the warm months. Although it is not a chew-proof design, it seems durable, and I haven't experienced any issues during the few rounds of washing either.
Where to buy?
You can buy this bed on their Amazon site.
Disclaimer: this review contains an Amazon affiliate link, which supports Dog Gear Review if you purchase the product after clicking on it without costing you anything extra. Using affiliate links will never compromise us writing unbiased, honest reviews!