About Truelove
Truelove has good quality products at a reasonable price and also fantastic customer service! They only sell a few types of harnesses, leashes, collars, and shoes but those come in different sizes and colors.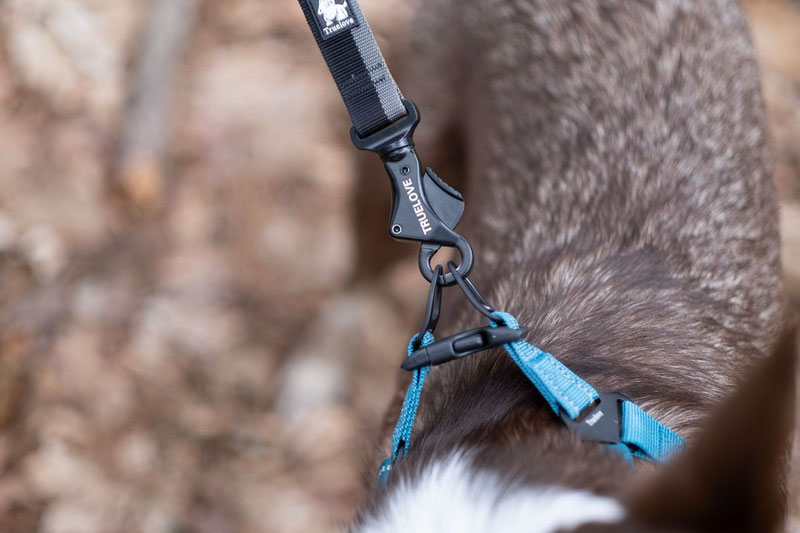 Truelove TLL2271 Bungee Leash Review
The TLL2271 leash has a really interesting concept for those who are looking for a sturdy leash between a bungee leash for running and a normal one without any bungee attribute. While the leash has a bungee middle part, the first and last part is made with a normal fabric without any elasticity. The middle part can extend easily and it absorbs the shock well on walks but it is not as flexible as other leashes specifically made for pulling sports. This means that it's great for walking or hiking but you and the dog would definitely feel the tugging if you try to use it for bikejoring or canicrossing - unless you have a tiny dog or one that does not really pull.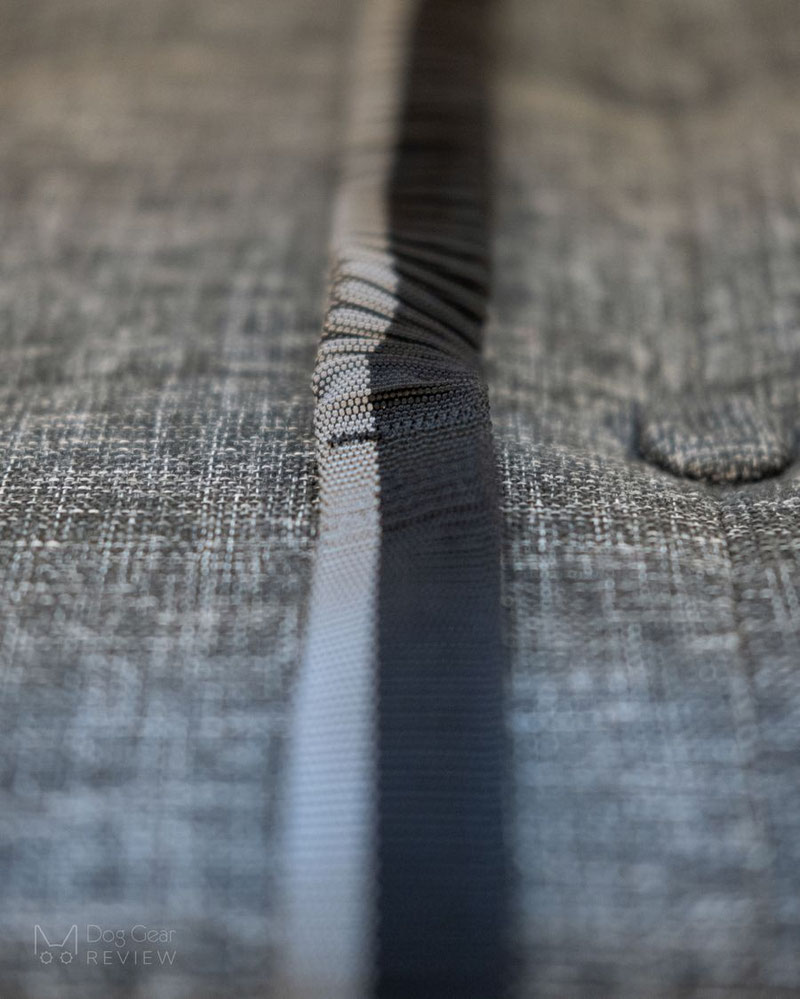 The loop where you hold the leash is padded with the mesh material that Truelove uses for many of their harnesses. It is comfortable to hold but it also absorbs the water easily so it's not the best for a rainy day or for a muddy hike.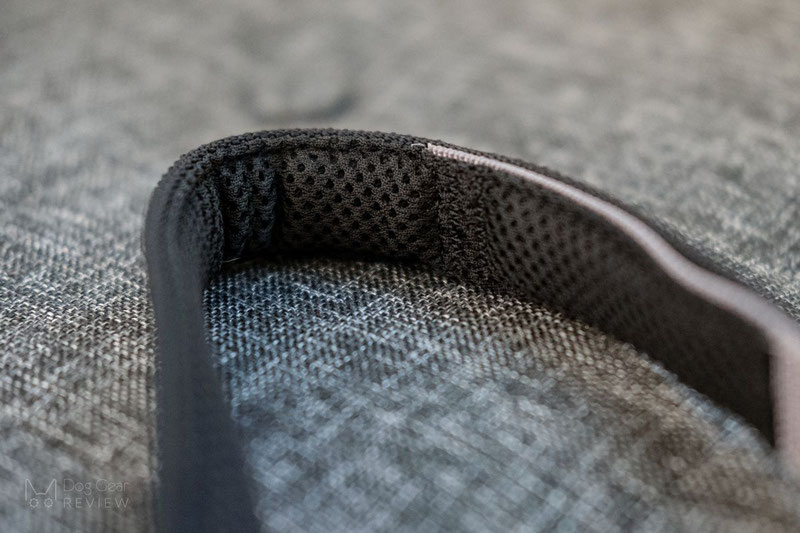 The slider at the end of the leash is a unique idea. This let's you change the length of the loop: you can hold it in your hand but can also extend it to put it around your waist and use it as a hands-off leash.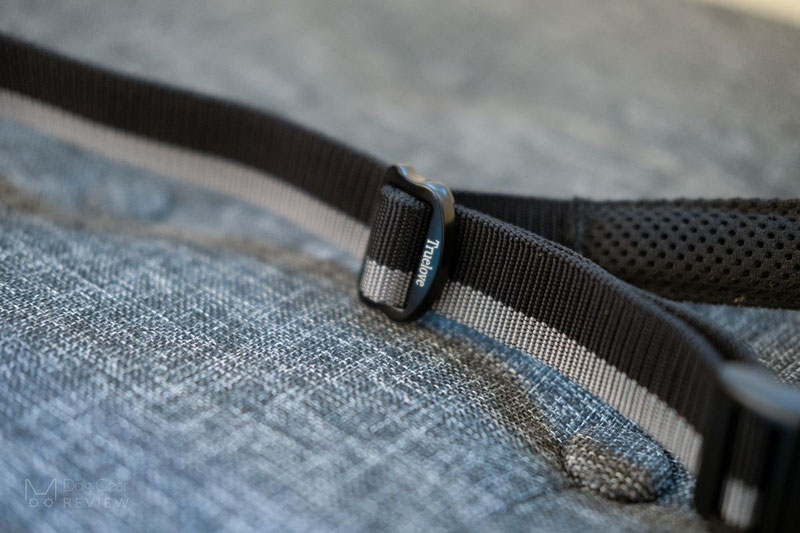 To be able to put it around you, there is a buckle on the loop which makes it also easy to attach it to your belt or e.g., to secure your dog outdoors while you are taking a break.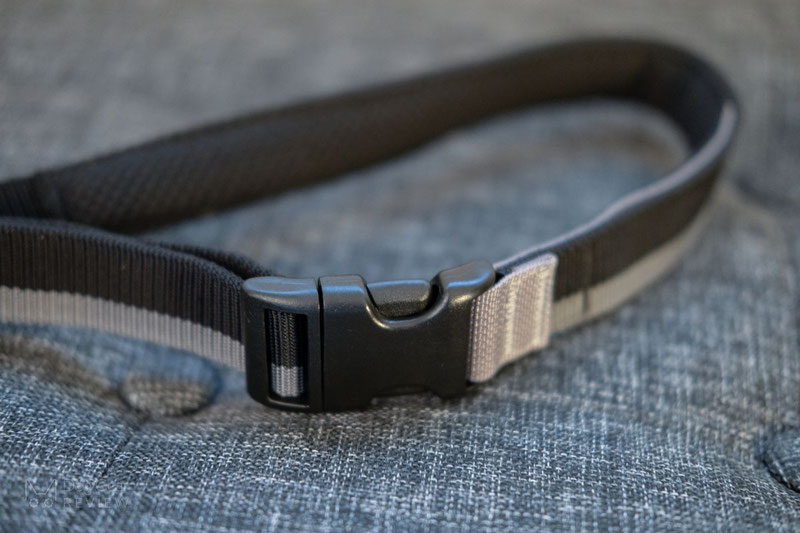 The downside of having this buckle is that it's always in the way when you hold it in your hand and I would be worried to accidentally release it if you have a bigger dog who pulls.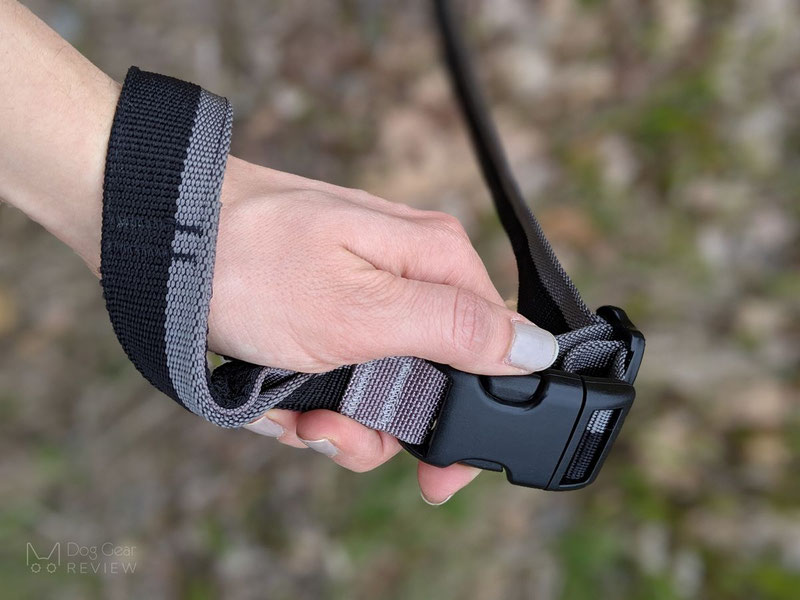 The leash has another interesting feature: Truelove added a second loop close to the collar. You can use this to attach the little poop bag holder or as a quick and easy way to change the long, flexible lead to a short leash which gives you much better control over the dog.
I found this useful on hikes where I want to let Mia roam around on the leash as much as possible but when I want to pass someone, I prefer the short leash without any bungee parts.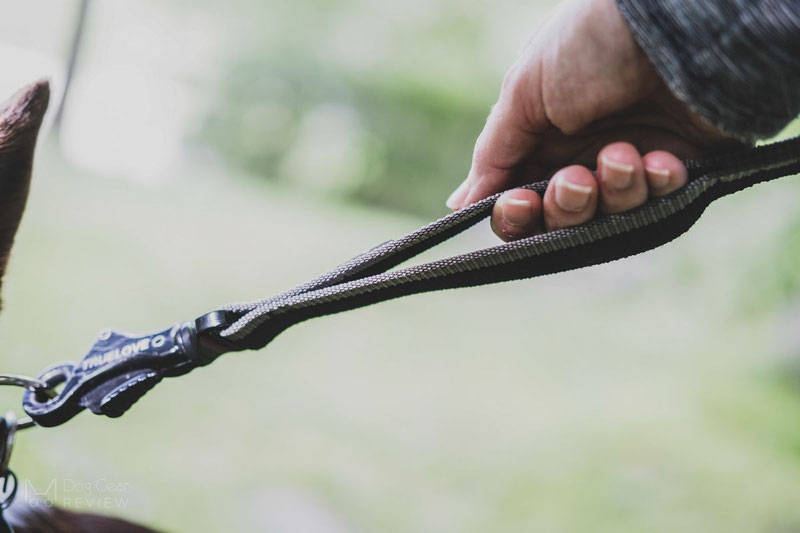 My Experiences
This leash comes in four colors and three of those have the aluminum alloy clip painted to black. Well, we definitely used it a lot which visible on the carabiner since the paint gets scratched easily.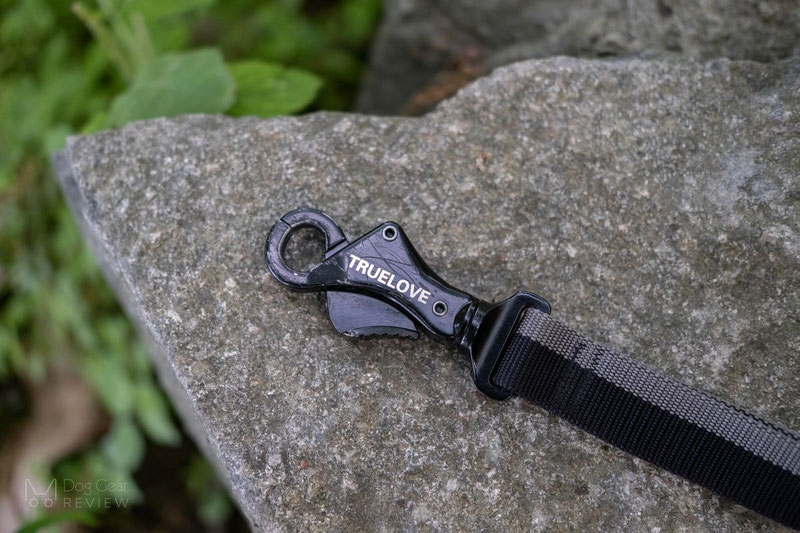 The design of the carabiner is unusual: you have to push one side to open it up. It is strong, sturdy and holds well but on the other side, it is not easy to open. Once you opened it, you will also see that the two ends are still slightly curved inwards so the ring of the leash or the harness will get stuck on it. This is good because it's hard to imagine any situation when the dog could get loose accidentally but if you switch between leashed and off-leash walk frequently, you will struggle with getting the leash off.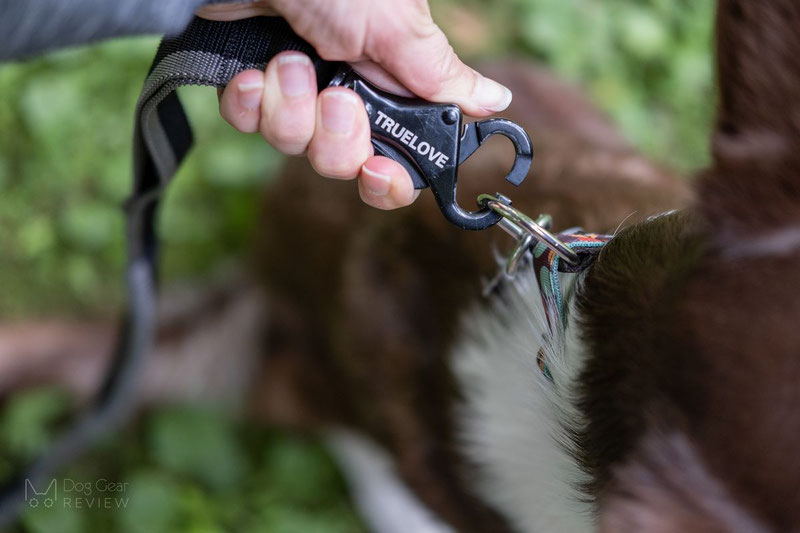 Where to buy
You can find this leash on Amazon. It comes in four colors and two lengths: medium (55-78 inches - 140-200 cm) and large (78-134 inches - 200-340 cm). Both of them is 1 inch (2.5 cm) wide.
Disclaimer: this review contains an Amazon affiliate link, which supports Dog Gear Review if you purchase the product after clicking on it without costing you anything extra. Using affiliate links will never compromise us writing unbiased, honest reviews!