About Truelove
Truelove has good quality products at a reasonable price and also fantastic customer service! They only sell a few types of harnesses, leashes, collars, and shoes but those come in different sizes and colors.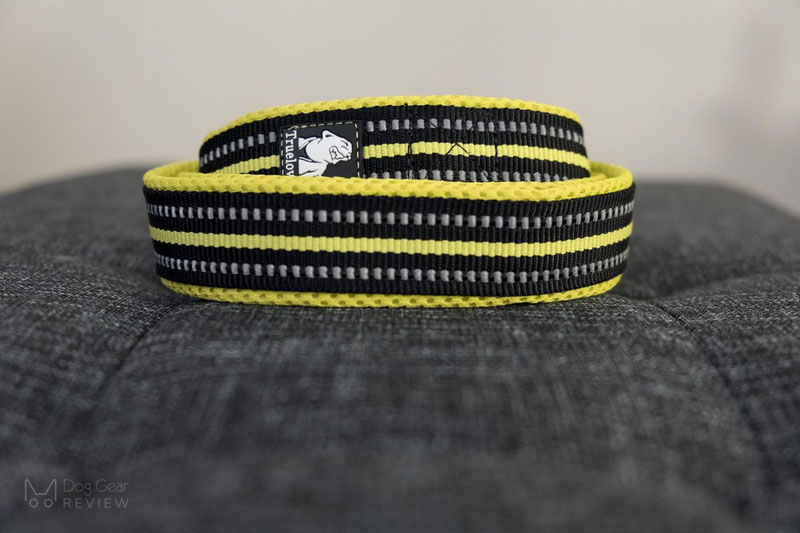 Truelove TLL2111 Leash Review
The TLL2111 leash comes in 3 sizes and 5 colors. I wasn't paying enough attention when I chose the size of the leash because they are all 43 inches (110 cm) long, the difference is only in width: the small is 0.5 inch (1.5 cm), the medium is 0.8 inch (2 cm) and the large is ~1 inch (2.5 cm). Well, the width of the large leash is a little unreasonable for my 40 pounds dog, but at least the handle is comfortable to hold.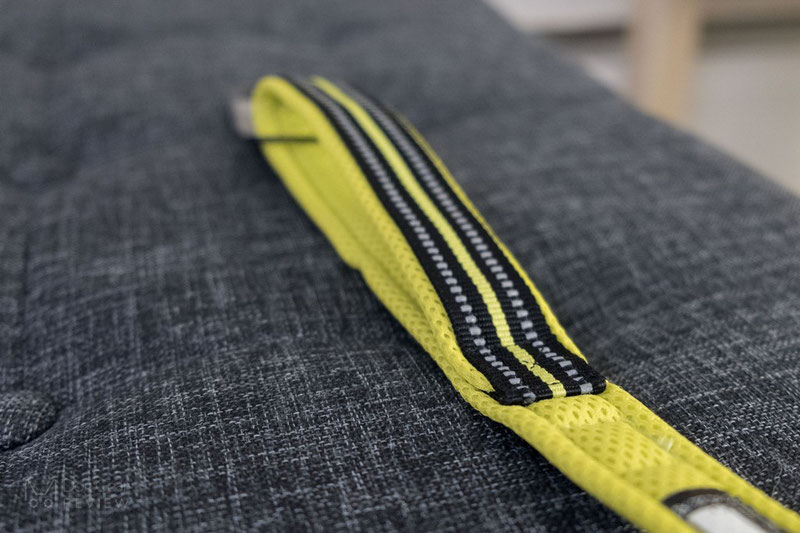 The leash is the same kind of material as the padded parts of their harnesses: it's soft and has a bright color but this also means it will soak in all the water and mud and takes a while to dry. It's not the most comfortable thing to hold on to after you accidentally dropped it in a paddle or just walked for a while in the rain but I guess that's true for all non-waterproof leashes.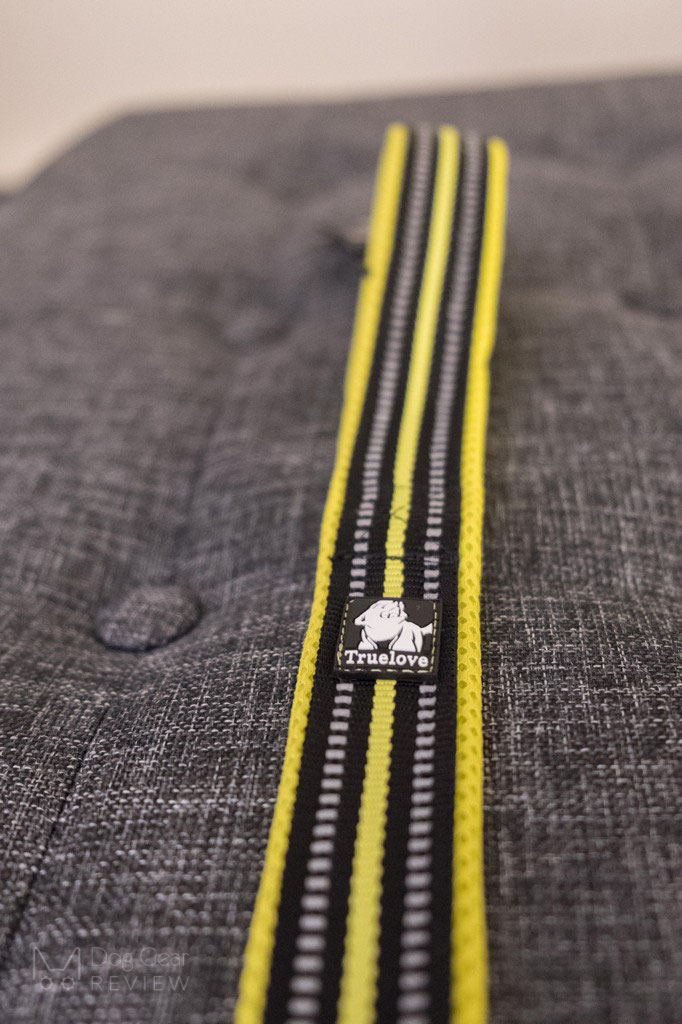 I had two small problems with this leash. The first one is that the black paint on the snap started to come off after a few days. This is just a small design issue but I would rather have it without the paint than have scratches all around it.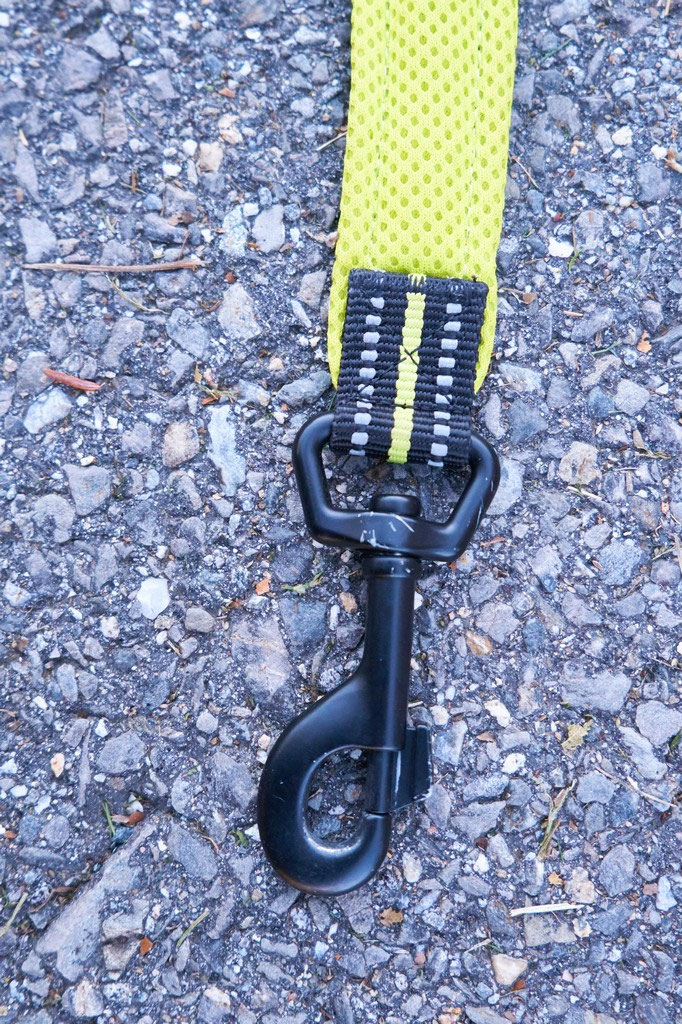 My other problem is that you cannot just hang the leash on your shoulder when walking the dog off-leash because the leash is too wide for the snap and it will slowly slide out. It's actually easy to not realize that the snap slid out from the handle and you just lose the leash without noticing it. Small detail but can be bothering if you walk or hike a lot off-leash.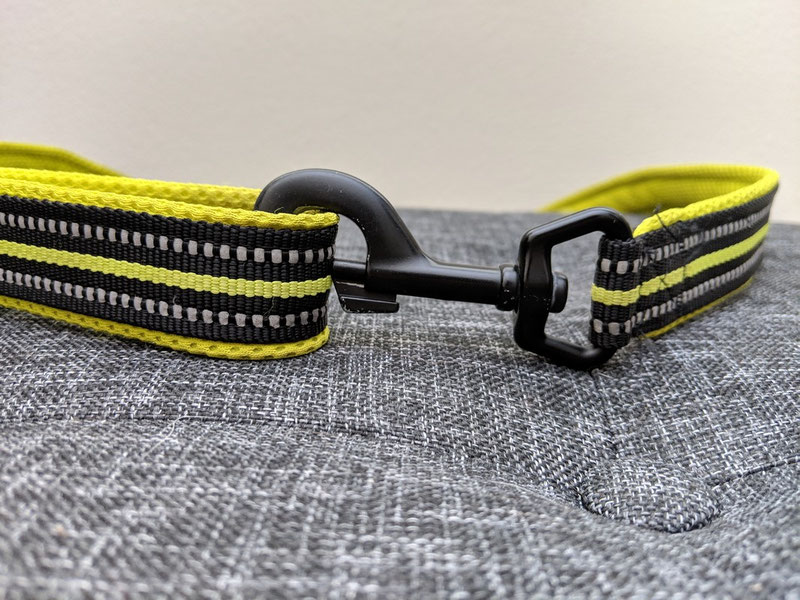 Where to buy
You can find this leash and the matching harness on Amazon.
Disclaimer: this review contains an Amazon affiliate link, which supports Dog Gear Review if you purchase the product after clicking on it without costing you anything extra. Using affiliate links will never compromise us writing unbiased, honest reviews!