About Pet Craft Supply
Pet Craft Supply is a small company selling a few but well-made dog and cat products through Amazon.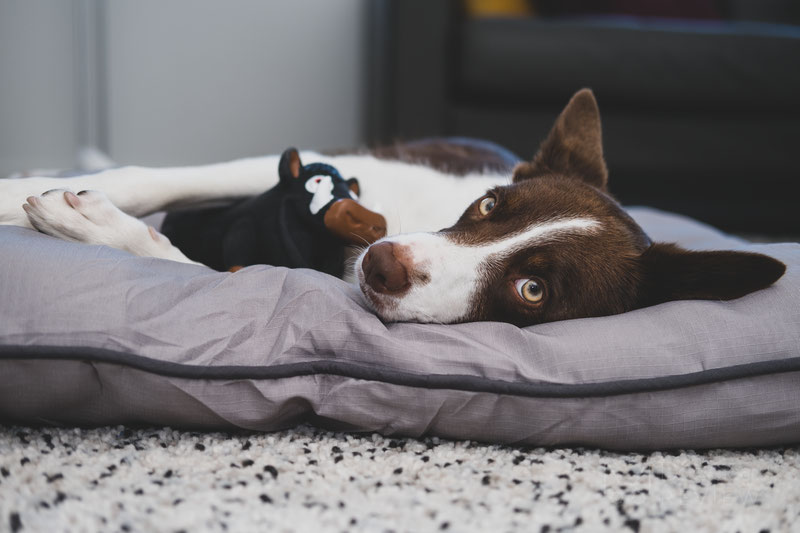 The Features of the Super Snoozer Indoor / Outdoor Bed
The idea behind this bed was to create a sturdy but comfy bed that could be used on your covered porch or during a camping trip without needing to worry about it.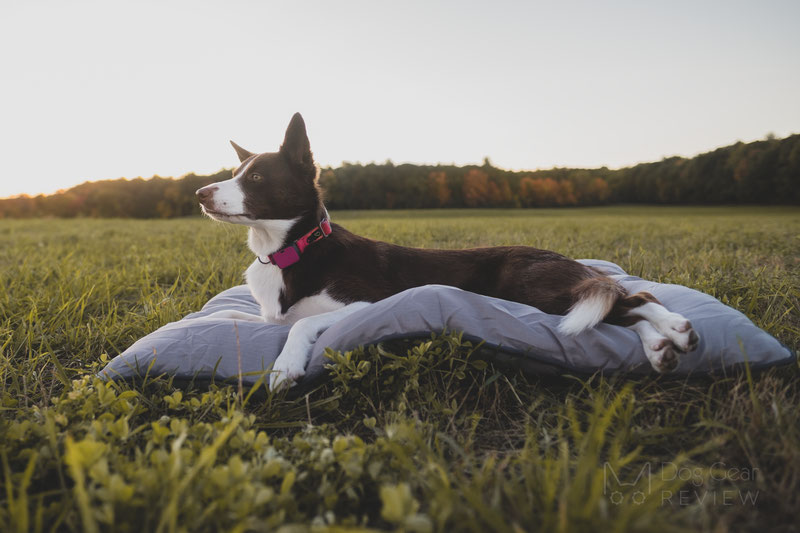 The outer material is UV treated polyester to prevent fading. The bed is generously stuffed, providing enough padding wherever you want to use it.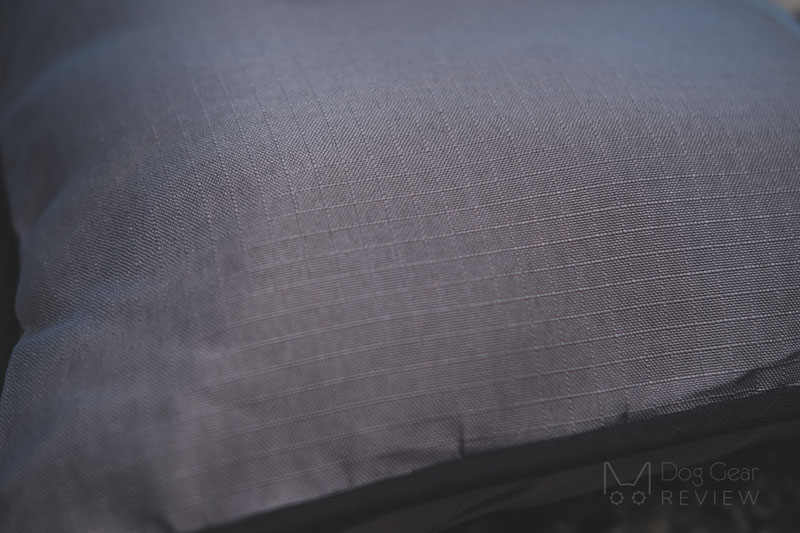 Super Snoozer Bed Review
The lining inside the bed is channeled to keep the polyfill stuffing in place. In practice, this means that the bone-shaped sewing at the middle keeps the filling from completely sliding to one side, but it will still move around somewhat, be ticker in the less used corners, and it also starts to clump up a little, especially if you wash it frequently. It's still well-distributed, soft, and fluffy, but you can feel the stuffing clamps where the dog usually sleeps.
The bed's size is excellent for medium-sized dogs; Mia has a large bed, which is very comfortable for her.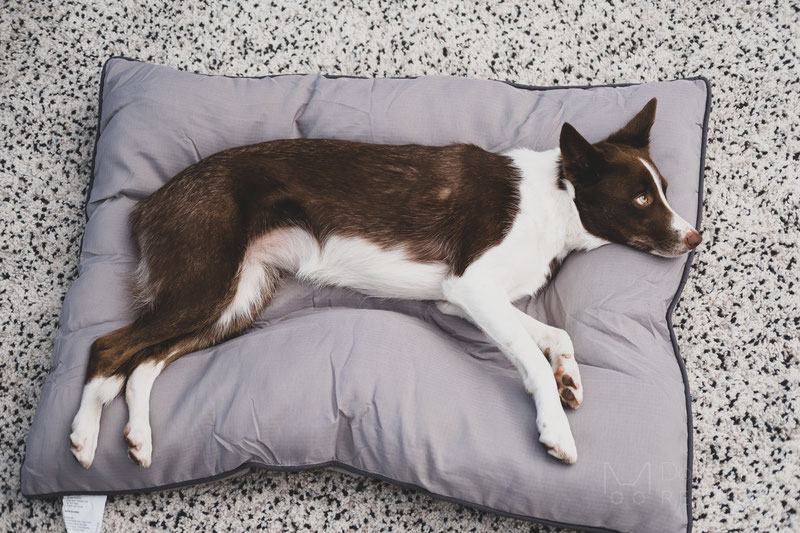 While the outer layer is water-resistant, it is not waterproof. This means that you can quickly sweep the water spilled on it without consequences, but it does soak through slowly if you leave it there. The fabric seems to be a ripstop material, so if a thread is coming loose, it's not supposed to rip through the bed.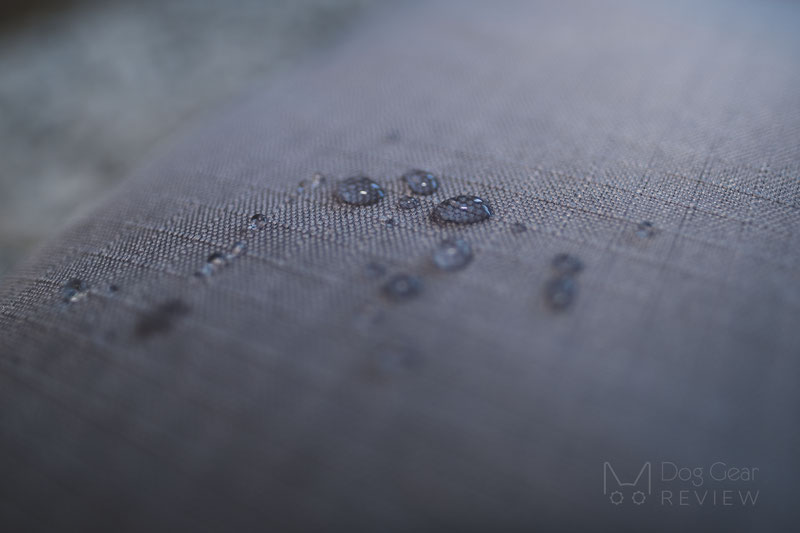 In the product description, Pet Craft Supply states that the bed is chew resistant but not chew proof. We agree that the material seems to be tougher that most other beds, but keep in mind that there is no such thing as a chew proof bed. Dogs can eat bones or chew big branches, so if your dog wants to destroy any bed, they will succeed.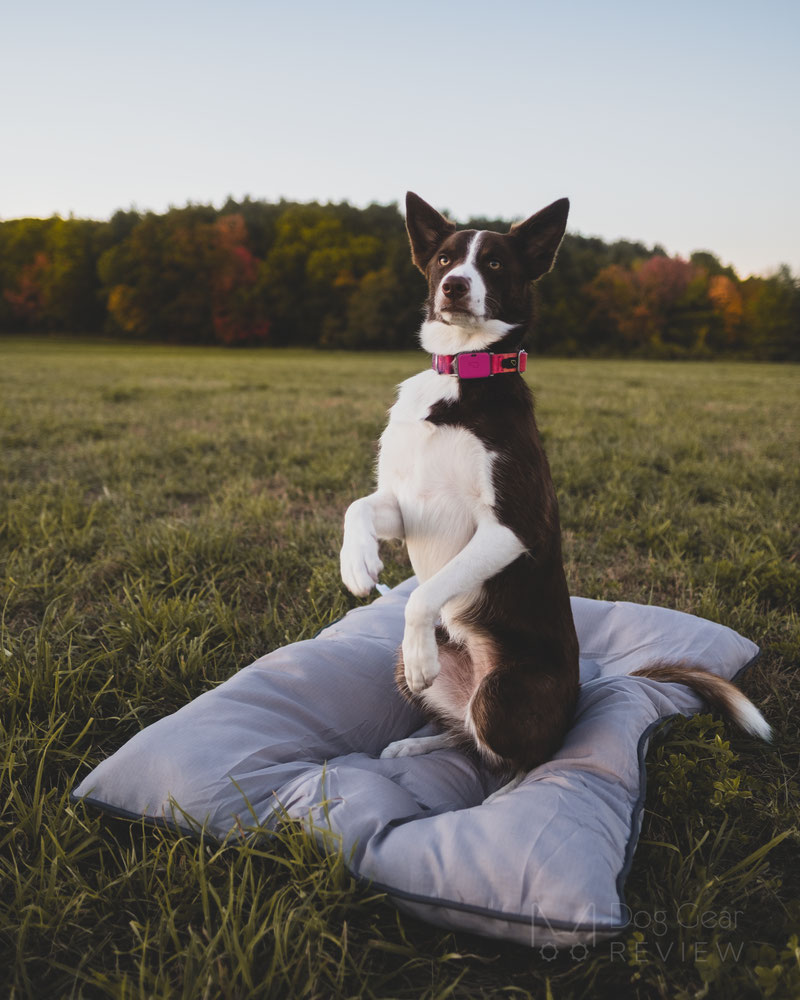 We use this bed mostly in the car to give Mia some extra warmth during the winter months. We do train all year round, and the dogs have to wait in the car for their turn, which has it's challenges over the winter (and different challenges over the summer).
The 3-4 inches thick padding is enough that Mia can snuggle into it for extra warmth. We also use this bed because the material is sturdy enough to handle jumping in and out of the car. Most of the dog hair and dried mud can be easily removed by sweeping or shaking the bed.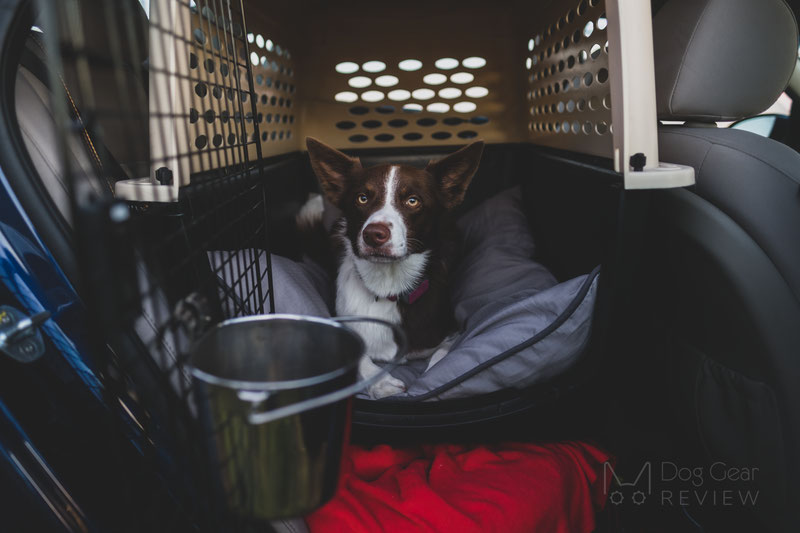 The other reason we have this bed in the car is that it's machine washable which is handy when you train and hike in the woods regularly. The only problem is that it's only washable in a gentle cold cycle.
Dog stuff is usually hard to clean on low temperature properly, and we have the same experience with this bed. It does clean nicely, it doesn't have any smell, but it will still have some spots and discoloring here and there. The other thing to keep in mind is that you have to be able to put it in your washing machine. We would probably have better results with a bigger laundry unit, which would leave more room for the bed to move around. Our washing machine is a standard size; if you have a smaller one, you might not even be able to stuff the bed in.
It would be a nice solution to have a waterproof inner lining around the filling and make the cover removable. This would make washing it much more comfortable and would provide actual waterproofness.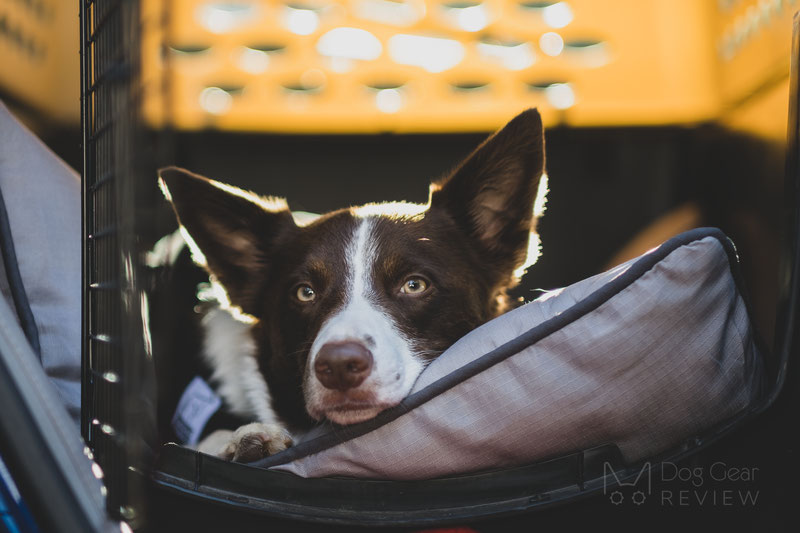 The bed is a little bulky to take with you for a camping trip easily, but it's lightweight. For the same reason, you want to be careful leaving it out in high wind because it might fly away when your dog is not on it :)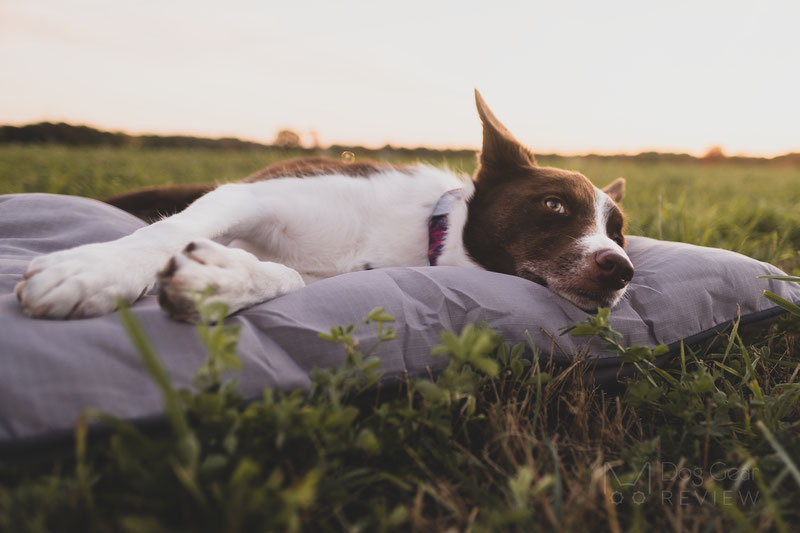 Super Snoozer Review Summary
We feel this bed would have much better Amazon reviews if they would be better with managing expectations. Although Pet Craft Supply advertises it as water-resistant (not waterproof!) and as chew resistant (not chew proof!), they still make most buyers assume it can handle chewers and water. While they are technically stating the product's properties correctly, most people are not aware of these slight differences in wording and expect something different.
If you buy this bed as water RESISTANT and chew RESISTANT, there is nothing to complain about! It is a well-made, sturdy bed that will probably hold up for long. We also enjoy that it's super easy to remove the dog hair and dirt, which usually makes other beds look used very fast. It is a thick and lightweight bed that Mia loves!
Update!
Since writing the review, we did wash the bed a few more times. There is still no sign of tear and wear on the outer material, the stuffing holds up well, but the water resistant layer is gone. We washed and dried it exactly as recommended but unfortunately, now it soaks in any liquid within seconds.
Where to buy?
You can buy the Super Snoozer bed on their Amazon site in two sizes and three colors. For reference, Mia's bed is a size Large in Cloud color.
Disclaimer: this review contains an Amazon affiliate link, which supports Dog Gear Review if you purchase the product after clicking on it without costing you anything extra. Using affiliate links will never compromise us writing unbiased, honest reviews!