About MidWest
MidWest Homes for Pets has been on the pet market since 1921. They offer all kinds of pet products across the board to serve every pet owner.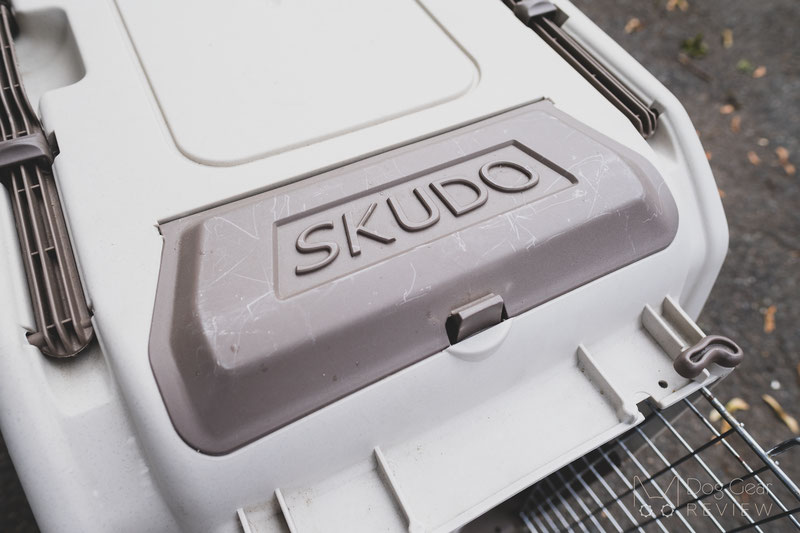 About the Skudo Travel Carrier
The Skudo crates are solid plastic, IATA-approved carriers which means that with some additional accessories, you can use them for flights as well.
We review the size 5 (32") crate, which has a few additional features compared to small sizes, like the compartment and the top handle.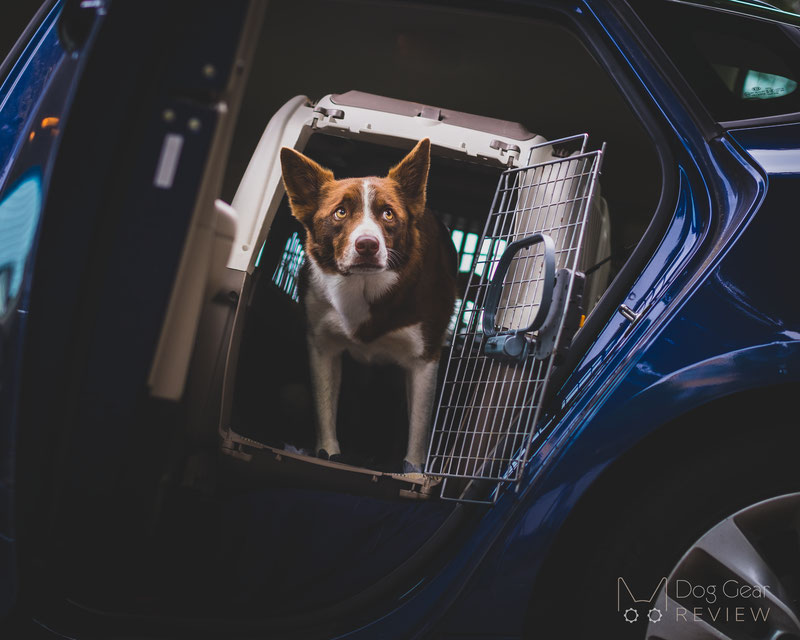 It has unique snack-lock buckles that secure the two sides together. You both need to push the middle of the clip and apply upward pressure to open them up, so they are very unlikely to accidentally open while it makes assembling and disassembling much faster than most crates.
Once disassembled, the two parts can be stacked to save storage space.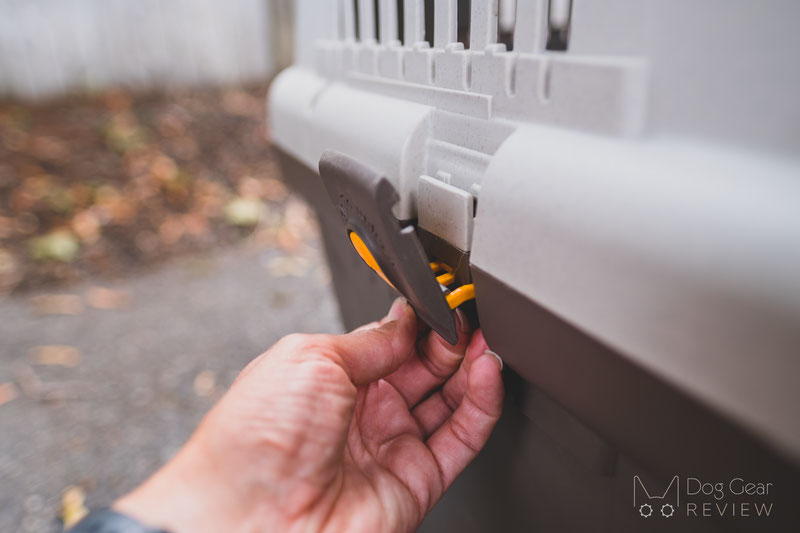 The big pull handle is also a unique feature among plastic crates. When folded down, it is secured by four plastic pieces. This also creates handles on top that can be used when carrying it. You can buy casters separately, which is handy to pull the crate through an airport or dog show venue.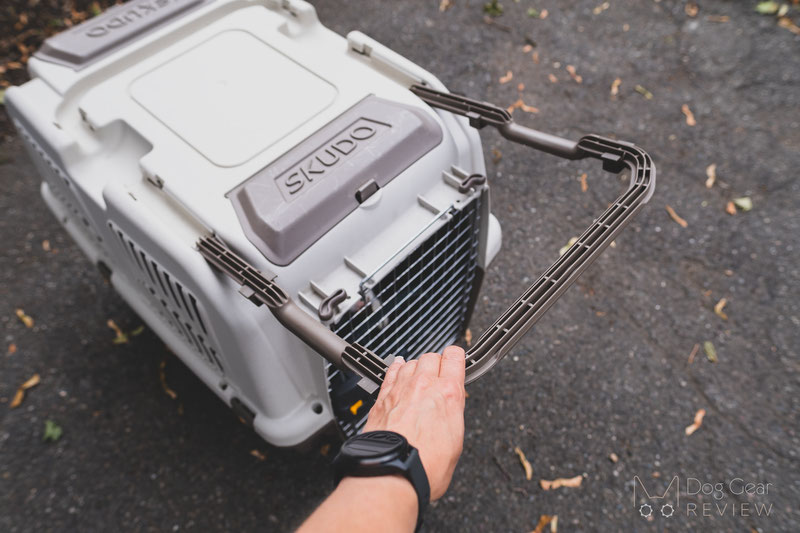 The door is reversible and can be installed to open both ways. It has a solid closure system with a lock that secures the door at two points (top and bottom).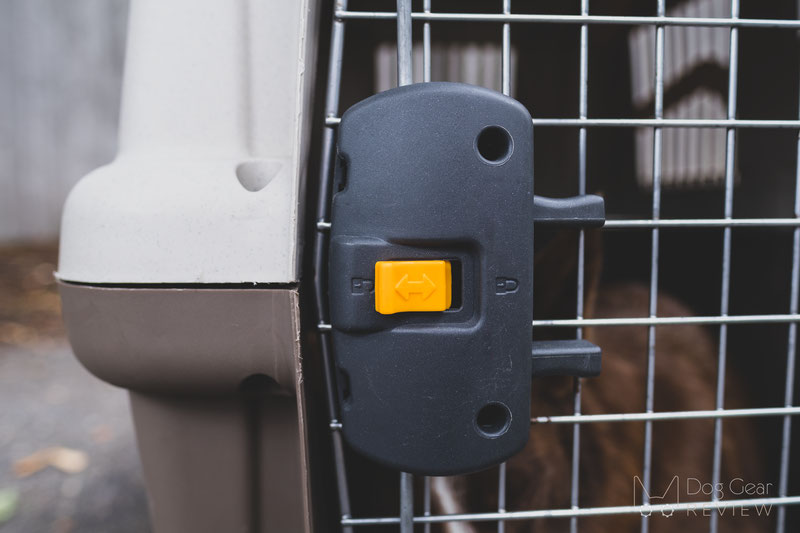 You can secure the two sides with screws for extra security or when flying to comply with IATA rules. There are holes on all sides for this reason.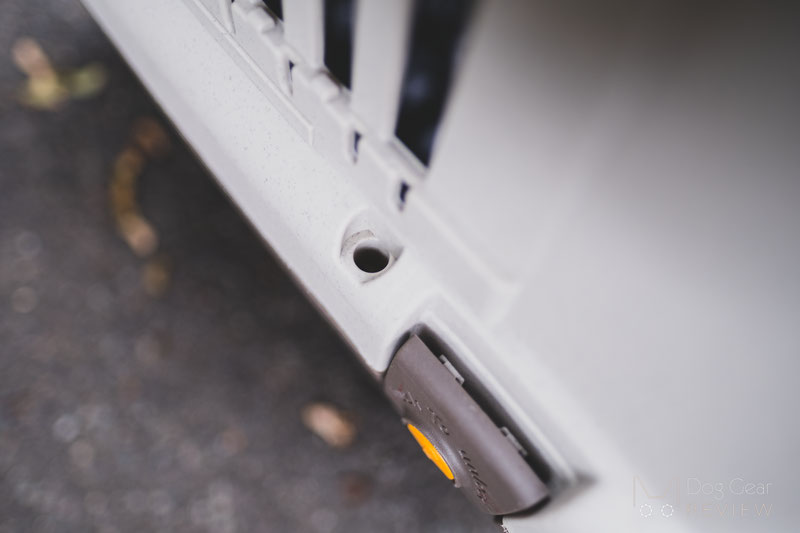 The top of the carrier also has two big compartments that can be used to store leashes, toys, food, or whatever you need.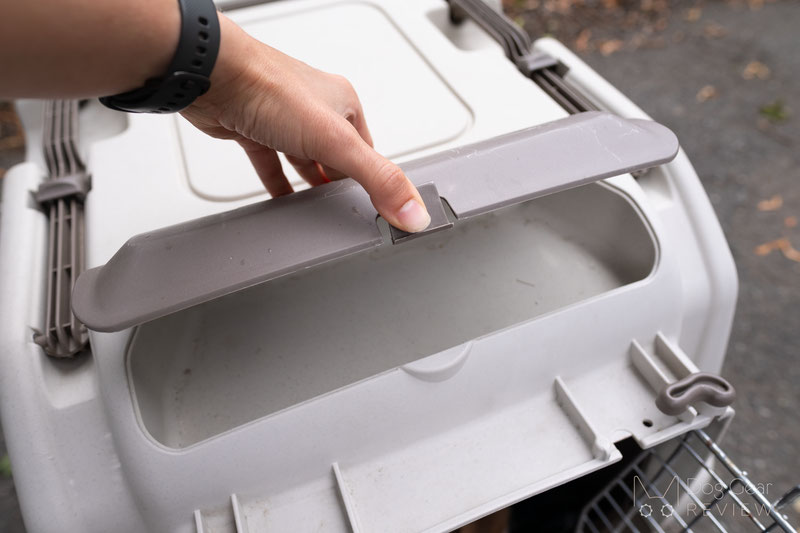 Skudo Travel Carrier Review
We have used this crate for over five years at this point, and it was one of the best investments. I used this crate to pick up puppy Mia and later when flying internationally. It has plenty of scratches and some rusting but nothing that relates to functionality or quality issues even though we have used it regularly over the years.
Even though it is a plastic crate, it doesn't feel flimsy as many of the other ones we tried. It cannot handle a large, high-anxiety dog, and it is not crash-tested, but it is a solid product in its price range and category.
The sturdy top handle and the compartments are valuable when flying or traveling. With other crates, you need to duct tape some food and the leash & collar to the top of the crate in a zip lock bag which might or might not fail during the trip, while here, you can safely store everything in the compartments.
Unfortunately, this also means it has less room inside than in another plastic crate with the same exterior dimensions due to the reinforced corners and the compartments taking up some room.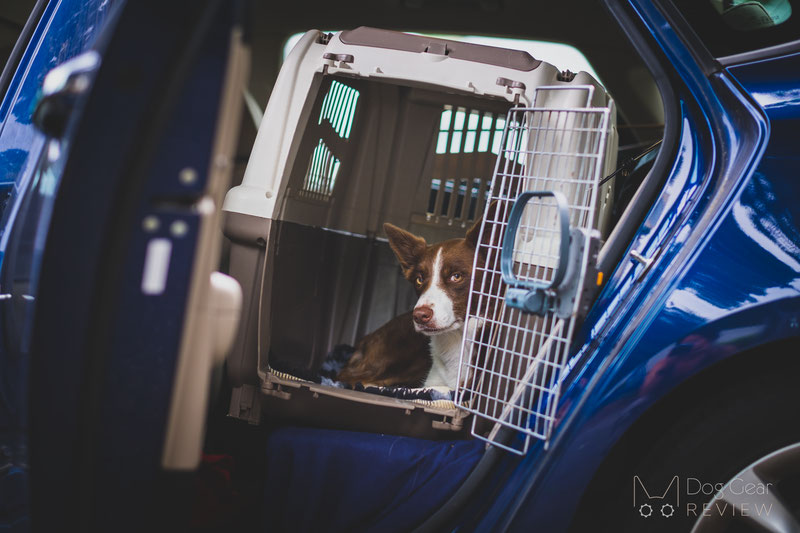 The only issue we run into is some rusting on the door, even though it was never left outside or got wet more than a wet dog traveling in it. I assume it is just the humidity eating its way into the minor scratches that show up during regular use.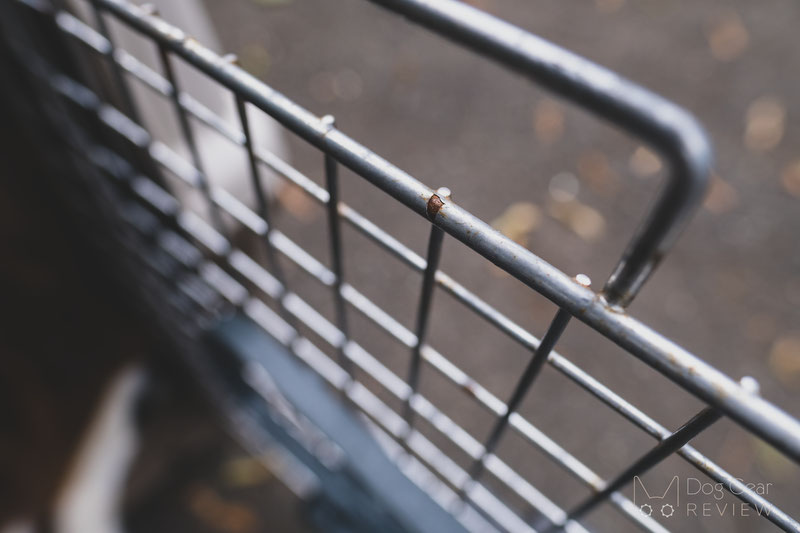 Functionality Review of the Skudo Crate
Using in the Car
It is not crash tested, but it is a rugged, solid plastic crate with doors that feel safer than most similar carriers. The bottom is leakproof with raised edges by the door, so it is safe to use even if your dog is wet or has an accident/gets carsick. It is a quiet crate and usually doesn't rattle in the car.
At Home Use
It is also great for home use; I heavily utilized it to potty train Mia back then. For home use, the top compartments are less valuable, and in this case I wish they wouldn't take up room inside. It is not an escape-proof crate for dogs with severe separation anxiety, but none of the similar crates are.
Using it for Traveling, Events etc.
We used this crate on agility events, in the car, on flights, and at airports and really liked it. The handle makes it easy to move around, and the top of the sides are open enough to provide plenty of ventilation, but when the dog lays down, they feel safe with the visual barrier of the solid bottom part. The buckles make it easy and quick to assemble/disassemble.
Summary
We used this crate in many different scenarios over the years, and its versatility and quality still impress me. The lock system, the pull handle, and the compartments show Midwest thought about usability in different scenarios when creating this crate, and they wanted to offer more than their competitors. It is a great "entry-level" crate that provides reasonable safety when you are not ready to invest in the higher-end options on the market.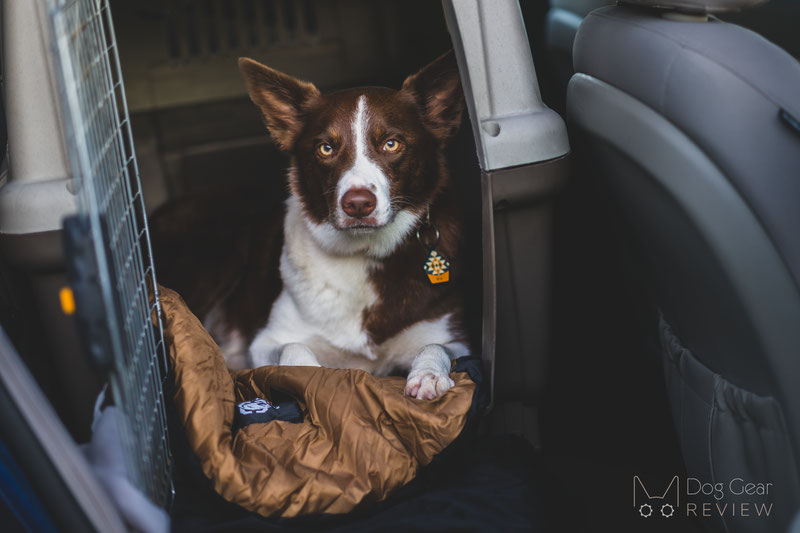 Where To Buy
You can buy the Skudo Crates on most big websites and pet stores, like on Amazon and Chewy.