About the Rywell Dog Blanket
The Rywell Dog Blanket is designed to help pets be comfortable in all seasons. It has one side featuring the Arc-Chill natural cooling fabric from Japan, which is supposed to gently reduce the dog's body temperature by 3-5°C (5-9°F) to prevent overheating. The other side has a cotton lining, providing a comfortable surface for the cool season.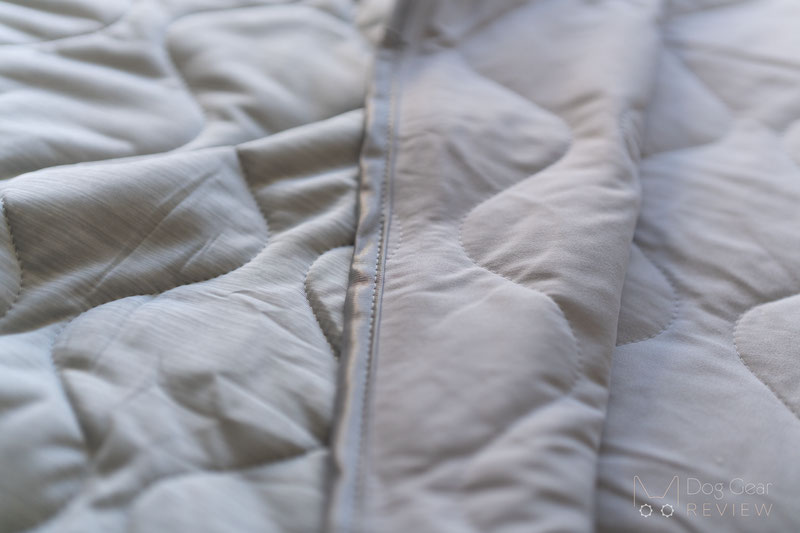 The Rywell Dog Blanket is chemical-free and made of non-toxic and non-irritating materials certified by OEKO-TEX. If your pet happens to be a chewer, there's no need to worry about any harmful substances being ingested. You can machine wash it on a cold and gentle setting, but it cannot be tumble-dried. Using it in the sun is not recommended as it can harm the cooling feature.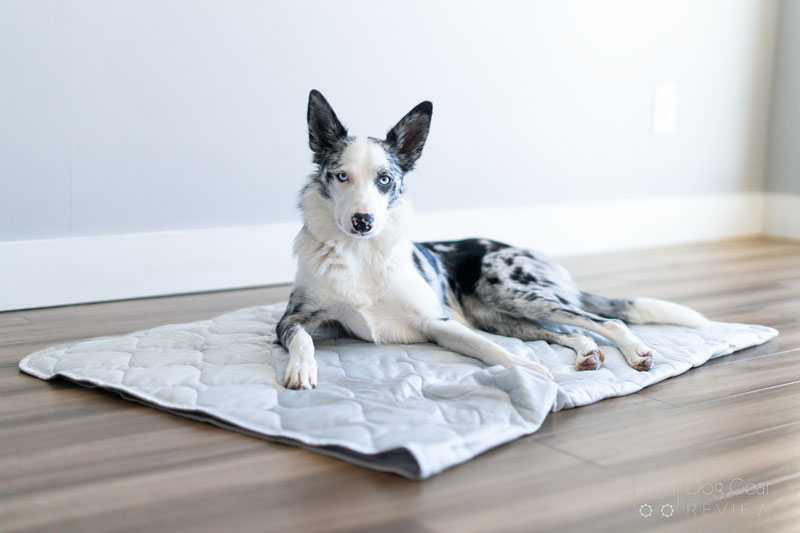 Rywell Dog Blanket Review
When reviewing the Rywell Dog Blanket, we need to discuss what cooling means in this case. If you're seeking a product with a significant cooling effect, ice or gel-based cooling mats might be more suitable for your needs.
However, this mat offers a cool-to-the-touch surface. It features a thin, breathable material that effectively dissipates heat, preventing it from becoming as warm as a regular bed or blanket would. It will still eventually warm up under the dog, and the underside of the dog will not cool down after laying on the mat - but it maintains a cooler surface compared to other materials.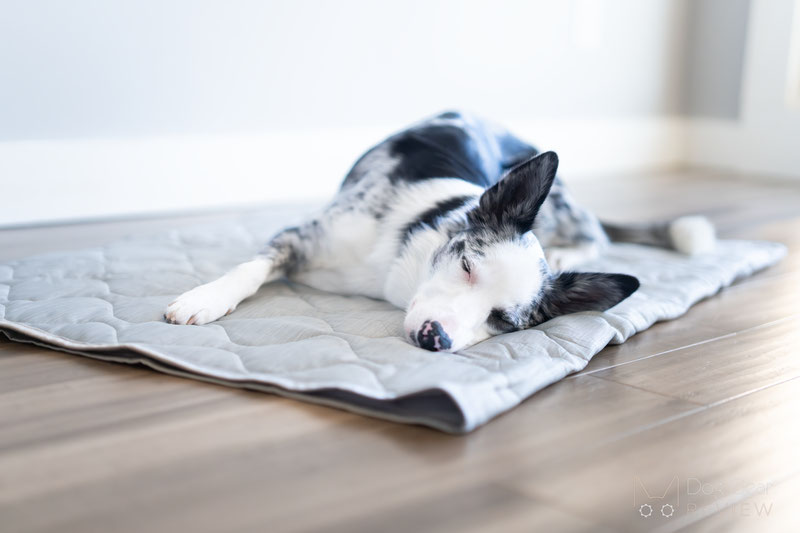 The blanket has a silky, slippery surface, which Zulu really liked, especially during the summer, but it might weird some dogs out. It has a well-made, quality feel and supposedly can also handle digging. The latter feature will have limitations as I think a strong dog could damage it by digging, but it is solid enough to handle a dog jumping to it on and off the couch.
Not being able to wash it at high temps and put it in the dryer is not ideal if you want to properly clean and sanitize a dog bed/blanket, but so far, it has gone through our wash cycle without any issues or the filling bunching up.
It is thick enough to use a standalone, low-profile mat, although it would bunch up as the dog moves on it, and the slippery material doesn't help with staying in place. I used it over Zulu's bed or crate mat to provide a cooler surface but keep the cushioning of an actual bed, and it stayed in place well there. The oversized sizing options make it easy to cover the dog bed or (a human) couch with it or tuck it under a bed for extra stability.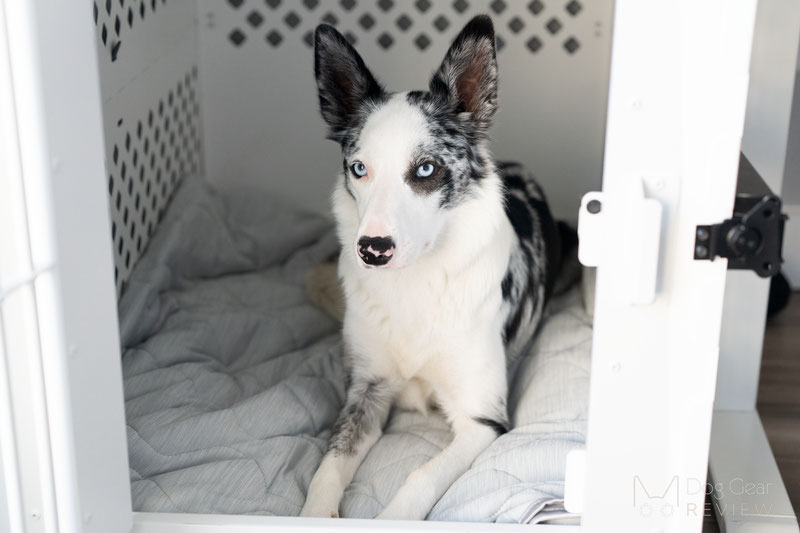 Review Summary
The Rywell (Cooling) Dog Blanket is a well-made blanket, but we need to understand the limitations of its cooling features if that plays a big part in your buying decision. I like that it has two sides, and you can either help the dog stay cool or warm, but don't expect a significant effect if your place is super cold or warm. The generous sizing makes it easy to put it over a dog or human bed or fold it for better cushioning.
To summarize, this is an elegant-looking, nice-to-the-touch blanket for a reasonable price!
Where to buy & code
You can buy all this Rywell blanket through Amazon and use the "OSTUYWGE" code for 5% off until the end of 2023.
It comes in three sizes, and we have the 40x60 size.
Disclaimer: This review contains an affiliate link, which supports Dog Gear Review if you purchase the product after clicking on it without costing you anything extra. Using affiliate links will never compromise us in writing unbiased, honest reviews!