Rover was established in 2011 and is the biggest platform in the global pet care landscape today, connecting dog and cat parents with a vast network of pet sitters and dog walkers spanning the US, Canada, the UK, and Europe. Offering a range of trusted pet care services, including boarding, pet sitting, dog walking, and more, Rover is dedicated to ensuring pets receive the attention they deserve, backed by a commitment to security, verified reviews, and 24/7 support for both pet parents and caregivers.
Rover Gear is their own line of dog walking essentials: a harness, a leash, and a few accessories.
About the Rover Gear Better Walk No-Pull Dog Harness
The Better Walk No-Pull Dog Harness was designed with a front chest O-ring to help with no-pull training. The neck straps have a Y-shape design, leaving the shoulders free, and the bottom straps have extra padding to make wearing it more comfortable. With four adjustment points and two buckles, this harness can be adjusted for a range of dogs. It also comes in seven sizes and seven colors.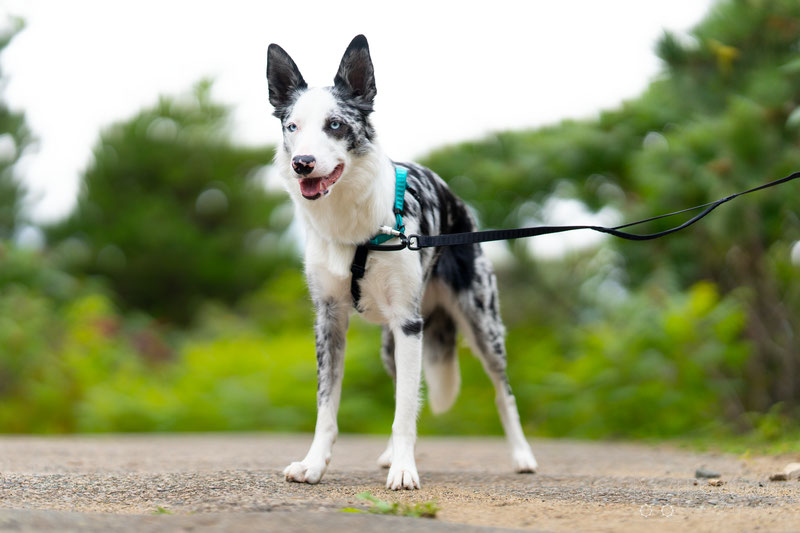 Offering flexibility in training, you can attach the leash to the back D-ring for loose-leash walking or the front D-ring for no-pull training. A very helpful feature is that this harness comes with sewn-in instructional tags to always make putting it on easy – just slip it over your dog's head, buckle up, and you're ready to go.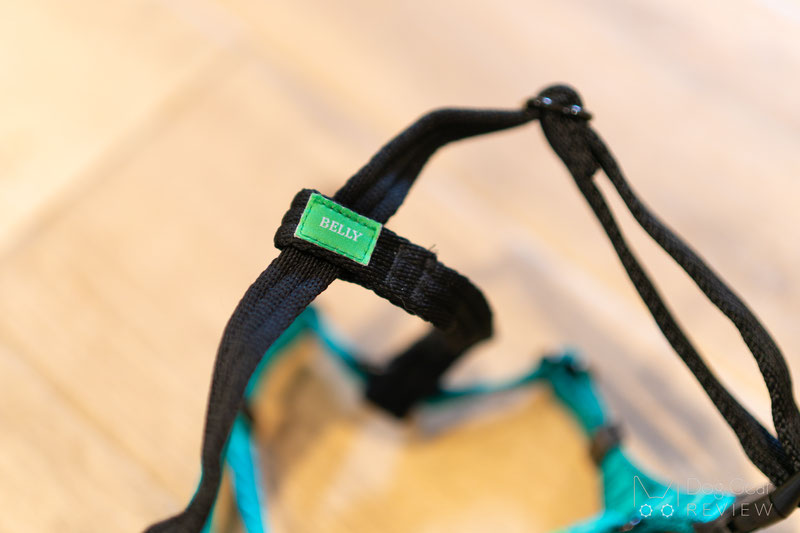 Rover Gear Better Walk No-Pull Dog Harness Review
We had reviewed many different types of no-pull harnesses before and wrote an article explaining their fit and safe use if you want to read more on the topic in general. We also have an article on Y-harness fitting with examples to show how a comfortable harness should fit around the neck and chest area.
As discussed in the above article, no-pull harnesses need to sit closer to the armpit to be used as an effective no-pull harness, as they would have too much room to slide and rotate otherwise. This can cause restriction in shoulder movement, chafing in the armpits, and other issues in the long run, which is why they are only recommended to be used over the weeks while the handler also works at consistent training, not using the no-pull harness as a standalone solution.
However, the Better Walk No-Pull Dog Harness is designed to sit right in the armpit. As the neck section doesn't cross the shoulders (on most dogs), it doesn't restrict the forward movement of the legs, but it does make it uncomfortable for the dog to walk with the straps chafing the armpits with every step.
This will be more visible for sensitive dogs and might not cause issues for others. Regardless, when using a harness sitting this close to the armpits, we need to keep checking the area for signs of hair loss or chafing, especially for dogs with short hair and sensitive skin.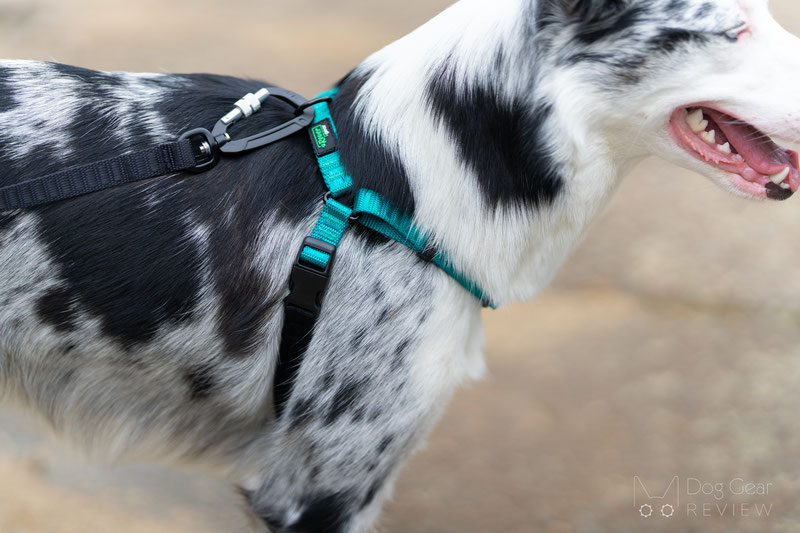 Zulu is wearing the M1 size, and the part between her front legs is fully extended here. I could have loosened the neck section a bit more so that the chest straps go up straight, which is how it is designed to go, but then the neck section comes back at a lower angle and goes across the shoulder, fitting more as a Norwegian harness which comes with its own issues as discussed here.
Although Zu has awkward ratios, before writing this review, I checked all their images and the review photos both on their website and on Amazon, and it does fit most dogs the same way as it did her.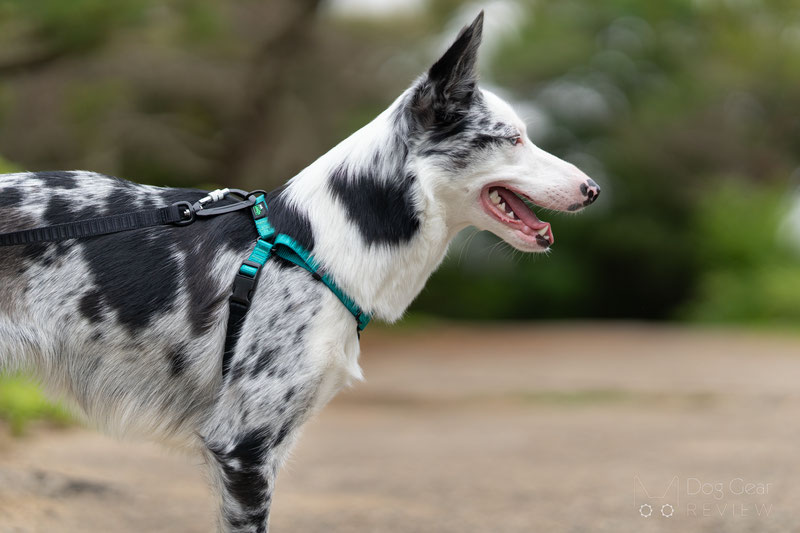 As it doesn't have a wider, more rigid back and chest panel, it still rotates to the side quite a lot when there is leash pressure, even though the neck straps are still tightened as above to minimize the room for rotation.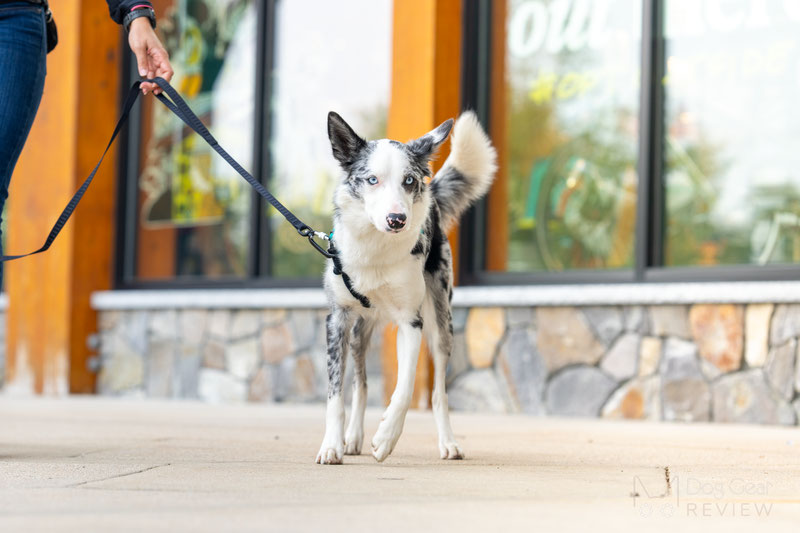 With all this, it does work as a no-pull harness since it fits the dog's body snugly and will turn them towards you. However, as mentioned above, it is not a comfortable harness and shouldn't be used as an everyday harness over a longer period. Although the product description says it has padding for comfort, it just has a thicker strap for the bottom sections that you can see on the photo showing the label above.
I did like and ended up using the Rover Gear Essential Dog Walking Slim Leash that we received along with it. A very practical, light leash with a second handle at the right height to keep the dog close to me when needed. It comes in a Slim version for small dogs and cats, and the regular one has multiple length and color options.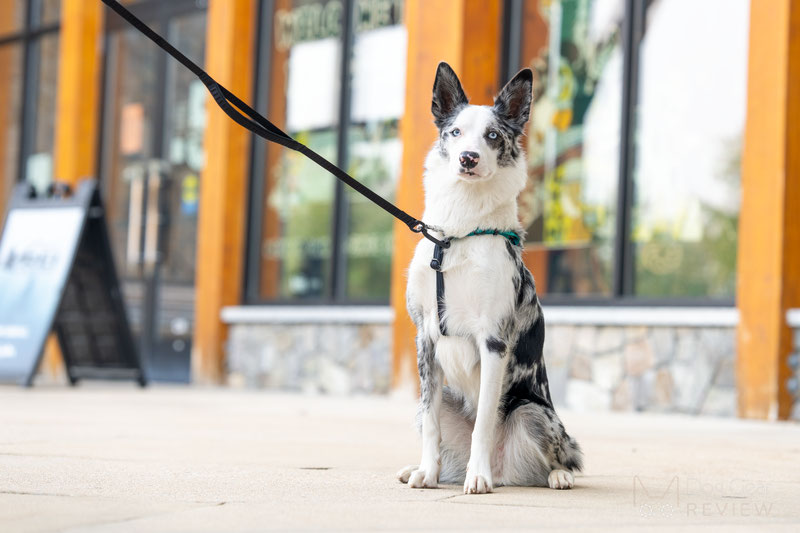 Functionality Review of the Rover Gear Better Walk No-Pull Dog Harness
No-pull correction: This is a harness designed for no-pull training and can be used for that over a shorter period while paired with training and not as a standalone solution.

Running/Biking: This harness is unsuitable for any pulling sport or high-speed activity.

Hiking: This harness sits too close to the armpits to be used over a longer hike without chafing and rubbing.

City walk: Works well; the two attachment points let you switch control points for different situations.

Easy to put on/adjust: It has two buckles on the chest straps, so it needs to go over the dog's head. Adjusting is easy, and the sliders stay in place well after adjustment. It has four adjustment points (including one between the front legs).

Visibility: The harness doesn't have reflective elements, but it comes in a few hi-visibility colors.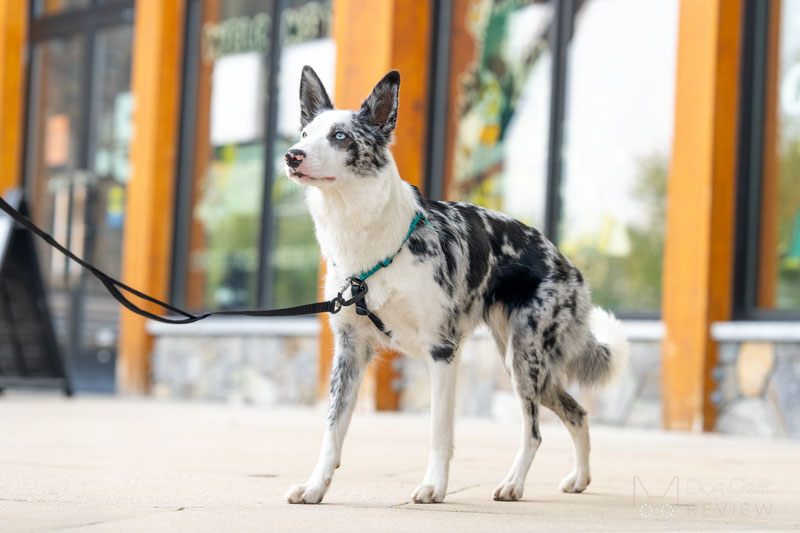 Review Summary
To summarize, the Rover Better Walk No-Pull Harness is a minimalistic, lightweight harness with four adjustment points, which include adjusting the length of the part between the front legs. It is designed for no pull-training; however, it also has a back attachment point.
As discussed above, its fit is not ideal to be used as a regular harness since it cuts into the armpits of most dogs. It can be used as part of a short-term training plan - paired with no-pull training, not as a standalone solution.
One thing to note is that Rover just recently launched this harness, so they might adjust sizing as they go to fit most dogs better. Even adding a bigger adjustment range on the strap between the front legs could make a large difference in fit, bringing that chest strap out of the armpits. However, harnesses where the chest and neck strap meet at the same spot above the shoulder / on the back almost never provide a good fit due to the angle of the straps.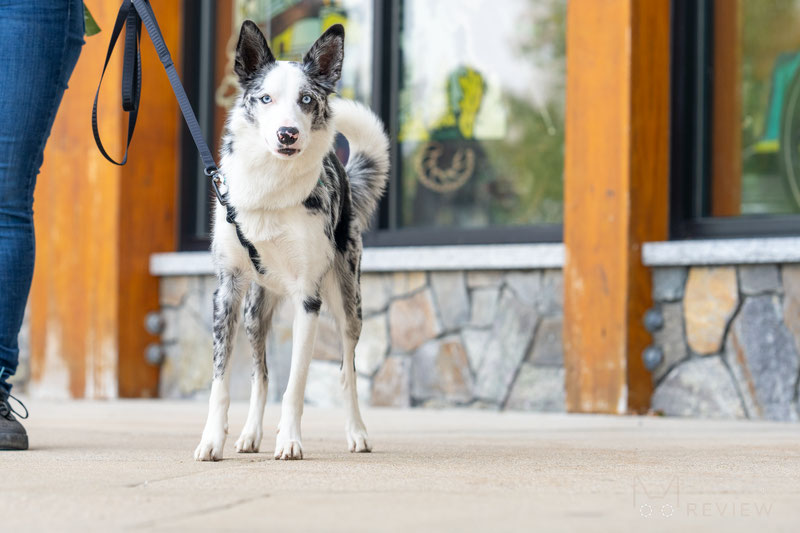 Where to buy
Disclaimer: this review contains an affiliate link, which supports Dog Gear Review if you purchase the product after clicking on it without costing you anything extra. Using affiliate links will never compromise us in writing unbiased, honest reviews!
You can buy Rover Better Walk No-Pull Harness on their website or on Amazon. It comes in seven sizes and seven colors!
As always, be sure the harness is a good fit for YOUR dog. If you need help deciding, read our article on harness fitting.
Zulu's measurements
Many of you asked for the dog's measurements in reviews to better understand the different products' fit, so I'm sharing Zulu's below for reference.
Shoulder height: 19 inches (50 cm)

Weight: 29 pounds (13 kg)

Widest chest circumference: 24 inches (60 cm)

Neck circumference for collars: 13 inches (33 cm)

Back lengths: 17 inches (44 cm)