About their products in general
Rayzi's ParacorDog Design is a company making custom-designed paracord leashes and collars. They let you pick the colors, patterns and will help to make whatever you have in mind happened :)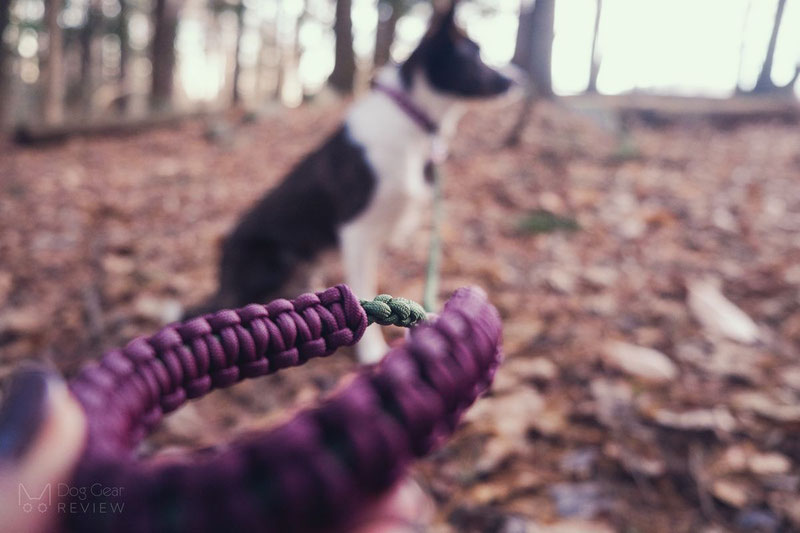 Rayzi's ParacorDog Set Review
The paracord products are durable, colorful, and unique for sure. We love the color combination they picked for Mia. :)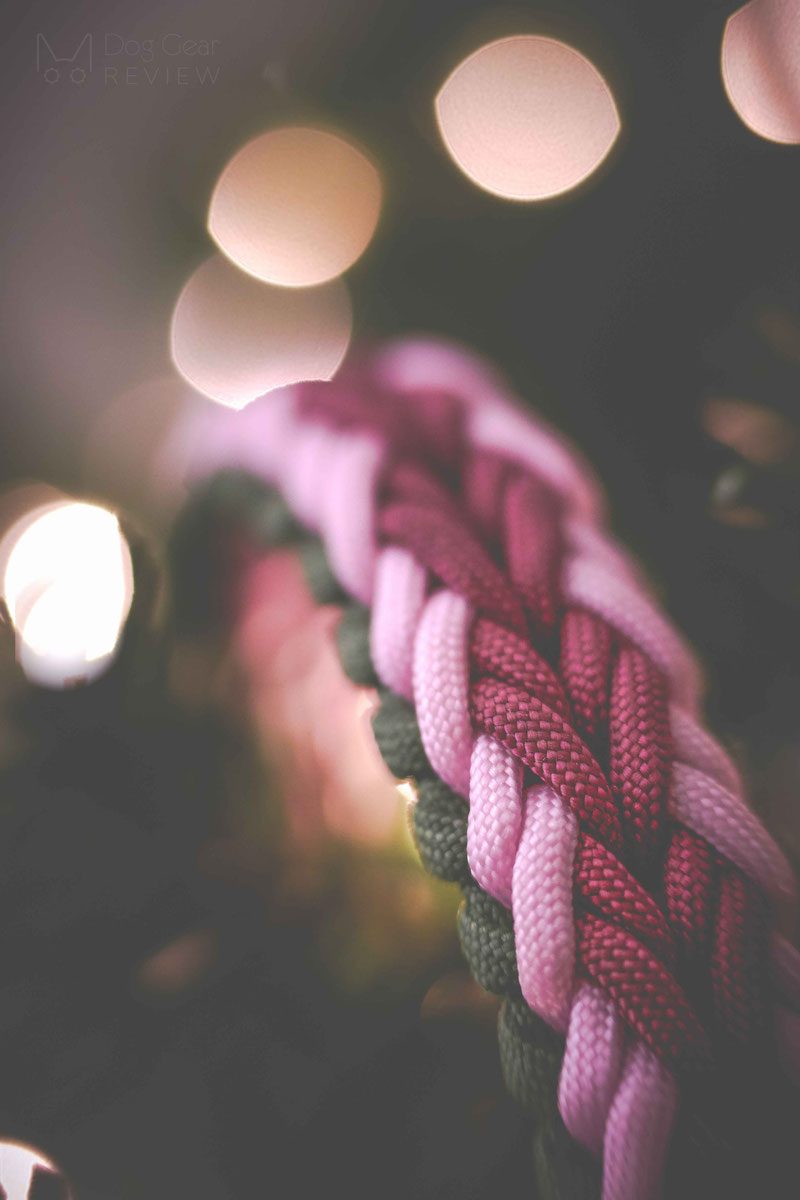 One thing to consider before buying a paracord product is that in most cases, you cannot adjust the length of these collars, so be sure to measure your dog's neck carefully. The collar is also a little stiffer and thicker than the traditional flat collars, so I would suggest ordering one as loose as possible without sliding it through the dog's head to be sure it is a good fit.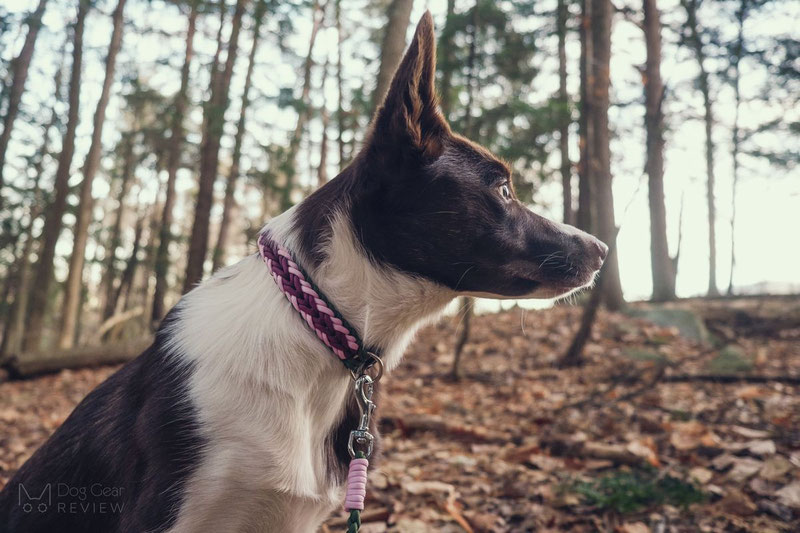 The buckle on the collar and the carabiner on the leash is a little slimmer/lighter than other products we tested before but haven't had any issues with using it. It is prettier with the smaller carabiner for sure, so I guess we are just used to see more robust ones on products made for hiking.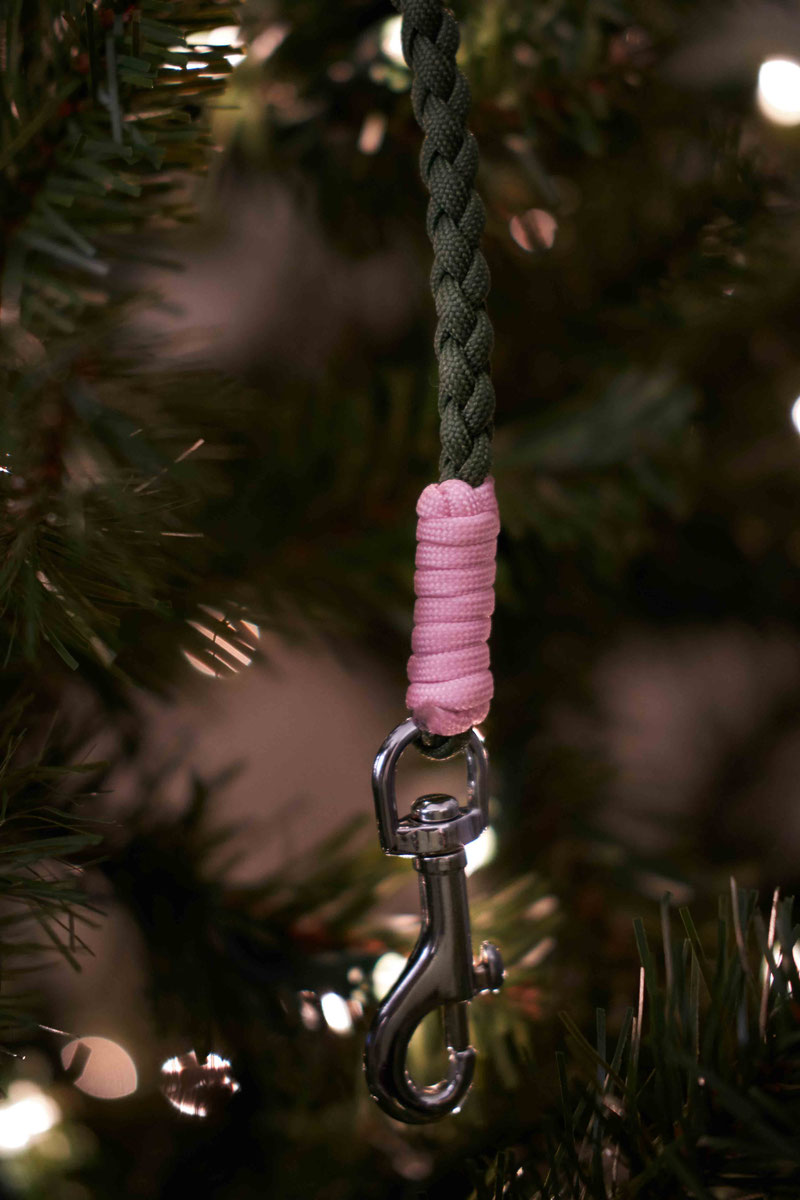 The quality of this set is impressive - you wouldn't tell that it is handmade even when looking at the details.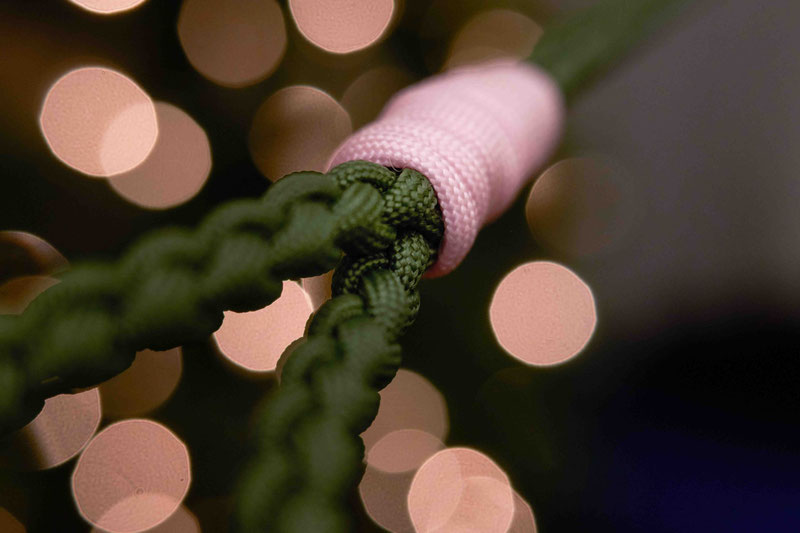 The ring of the collar and the buckle is firmly attached to the paracord; we haven't seen any wear on this part of the collar. We also like that they used these thin, curved buckles instead of the flat ones, which makes the collar lay flat nicely.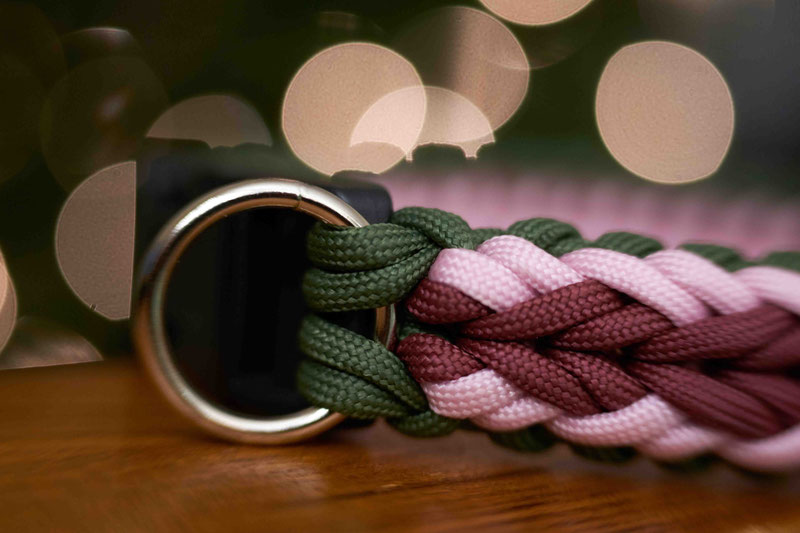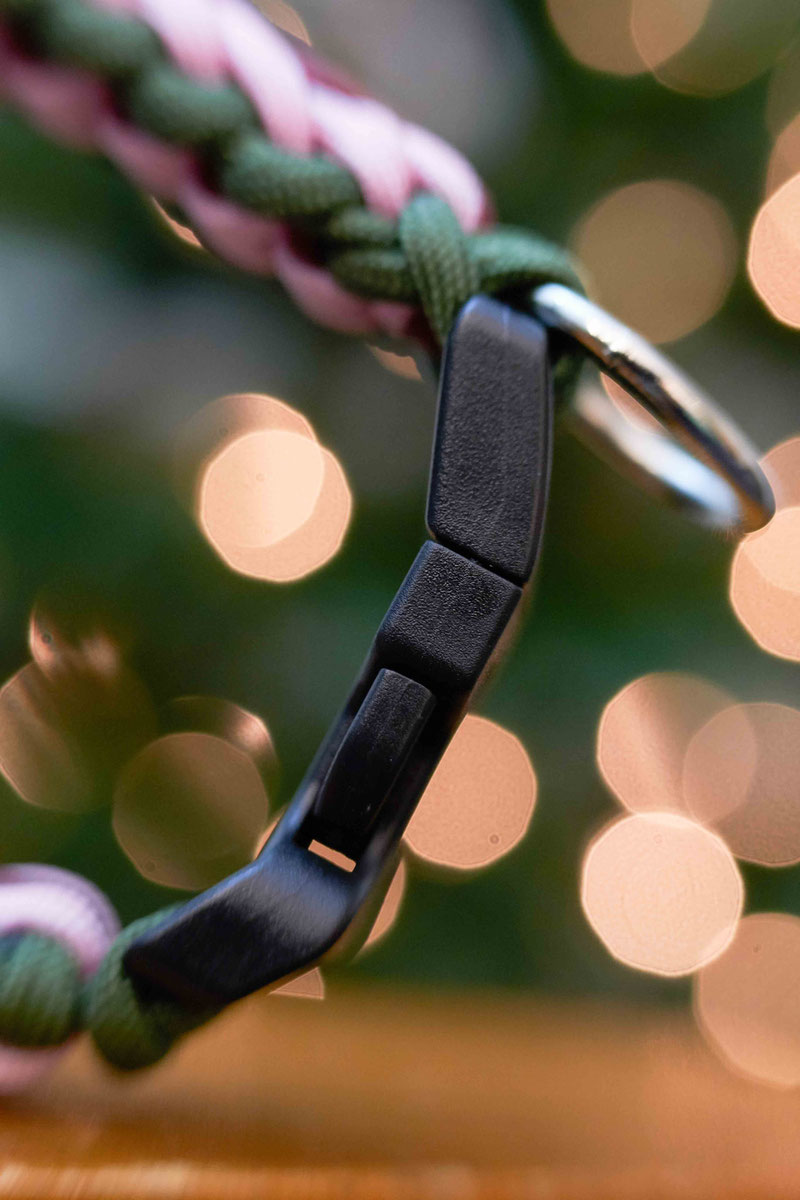 We needed some time to get used to the stiffness of the paracord; it feels different to hold this leash than the "normal" textil type ones. On the other hand, your dog will not get tangled in this leash while walking :)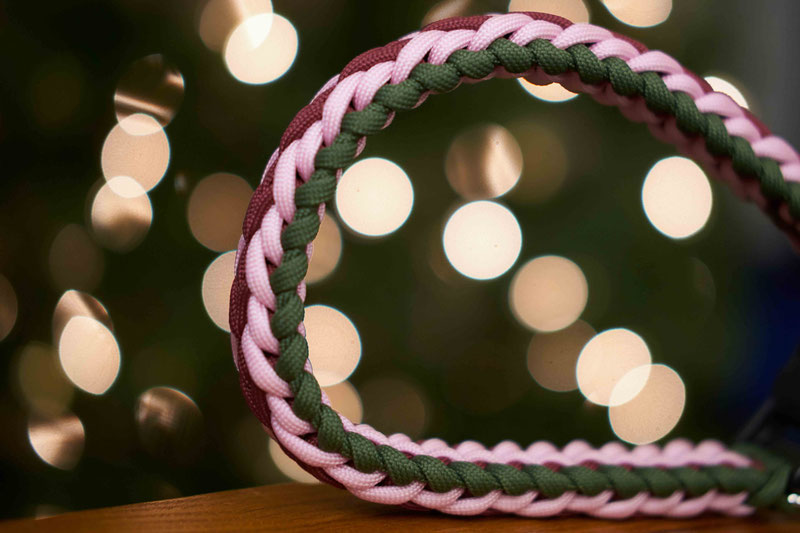 The only small issue with the paracord products is that you can usually see where they melted the end of the cord to stay in place. In the case of this set, it was done nicely, but it is still visible, as you can see it on the photos below.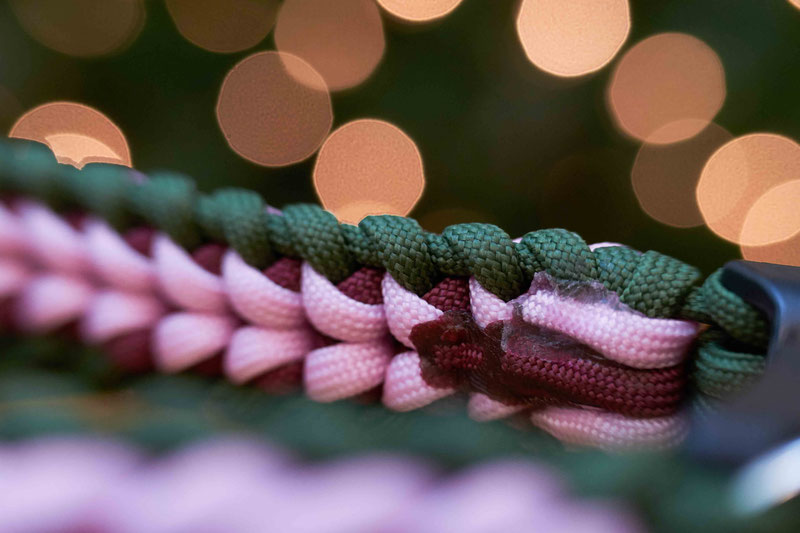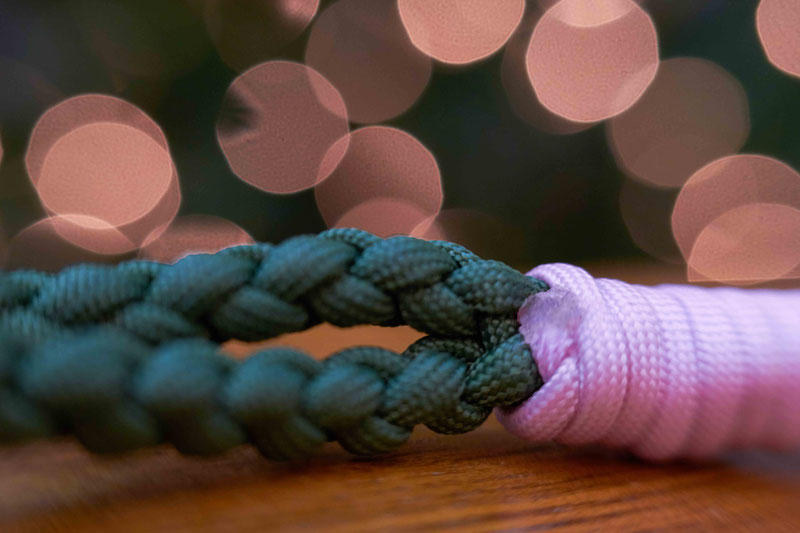 The handle of the leash is thicker than the leash itself to make it more comfortable to hold. It looks adorable, but it is still not padded/soft, which can be an issue if your dog pulls a lot, and the handle is rubbing your hand all day.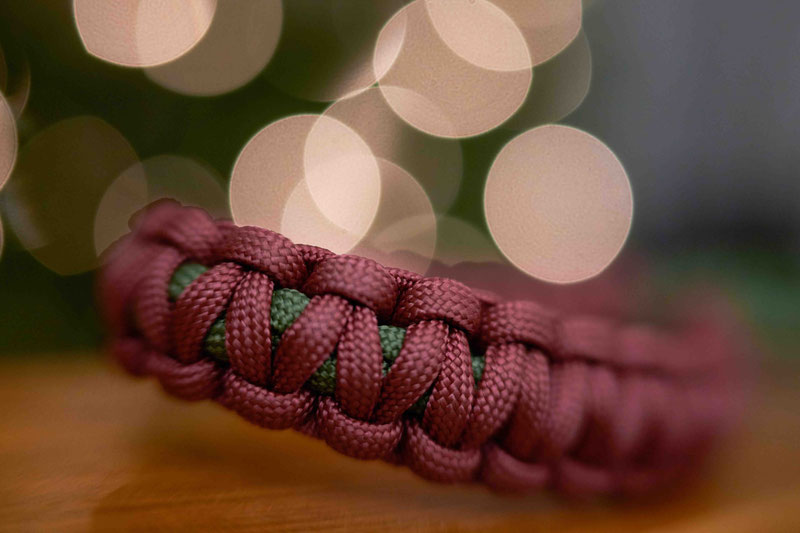 Summary
This is a beautifully made leash and collar set. The material is durable, but let's be honest, it wasn't made for hiking when your dog gets dirty and wet because it can be hard to clean. On the other hand, it is a perfect option for a city walk to show off in front of friends ;)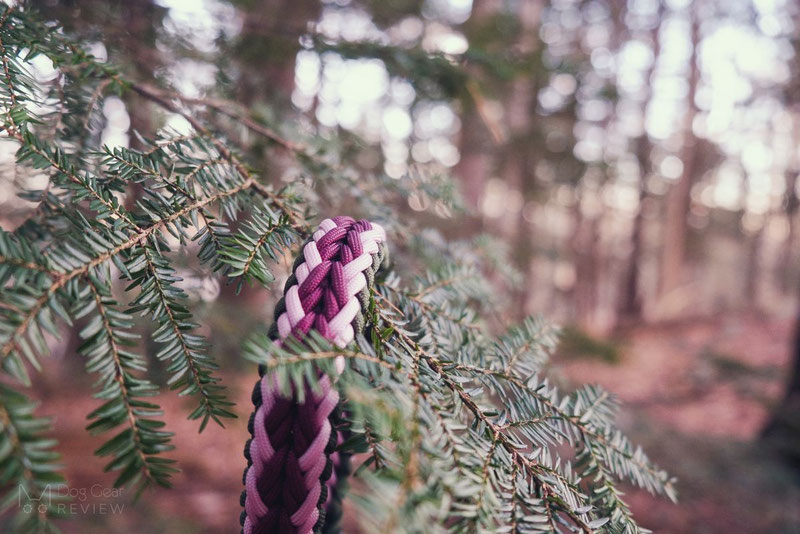 Where to buy
Buying a handmade product means that preparing it will take a few days or a week, so expect this when ordering! Since every piece is unique, you will not find a price list for them. The different sets mostly range from $20 (6,000 Ft) to $35 (10,000 Ft) plus shipping.
You can reach out to them through their Facebook site and get a quote while their website is under development :)