About Proviz
Proviz is a multi-award-winning brand offering innovative products (for humans) for cycling, running, and other outdoor sports. They offer a vast selection of reflective & enhanced visibility clothing and accessories sold globally online and through retail partners. Although they mainly sell products for humans, they have four visibility coats for dogs as well.
The Story
Are you wondering why a human clothes brand would venture into making dog vests? Here is their story from the website:
"We were struck by one email from a customer saying that he was walking his dog at night when his dog slipped his leash and ran in to the road. The owner ran after his dog in to the road and fortunately for the owner he was wearing his own REFLECT360 outdoor coat. According to the drivers of the vehicles stopping in front of him, it was the jacket that saved his dogs life as the drivers saw his jacket reflecting and therefore stopped immediately but could not see the dog. The owner of the dog emailed us the story and asked to design a jacket like his but for his dog….and so we did."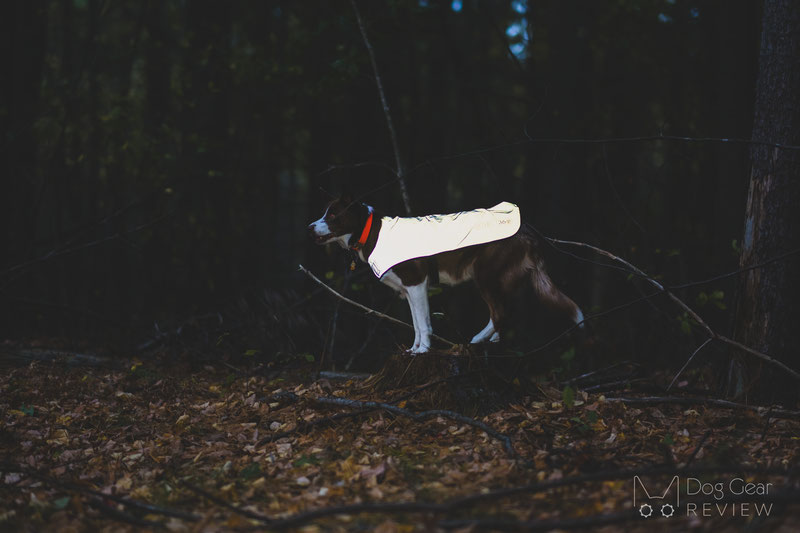 About REFLECT360 Waterproof Fleece-Lined Dog Coat
Proviz has two types of visibility coats for dogs, and both come in two versions: with or without fleece lining. The coat we are reviewing today is their REFLECT360 coat. Our version has PV fleece for more insulation on cold days.
Its outer material is waterproof (5,000 mm) and made of a 100% reflective material using R360 Technology (CE EN 20471 certified). The vest is machine washable and comes in six sizes.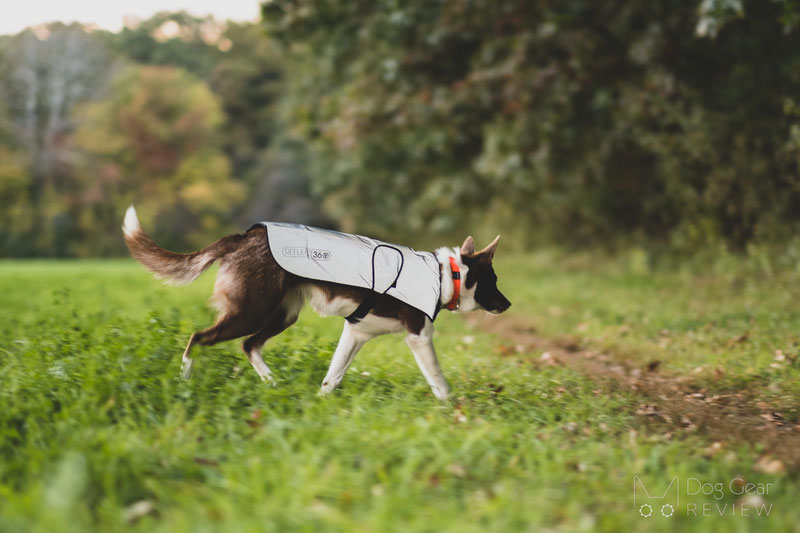 The vest has a harness opening and two straps.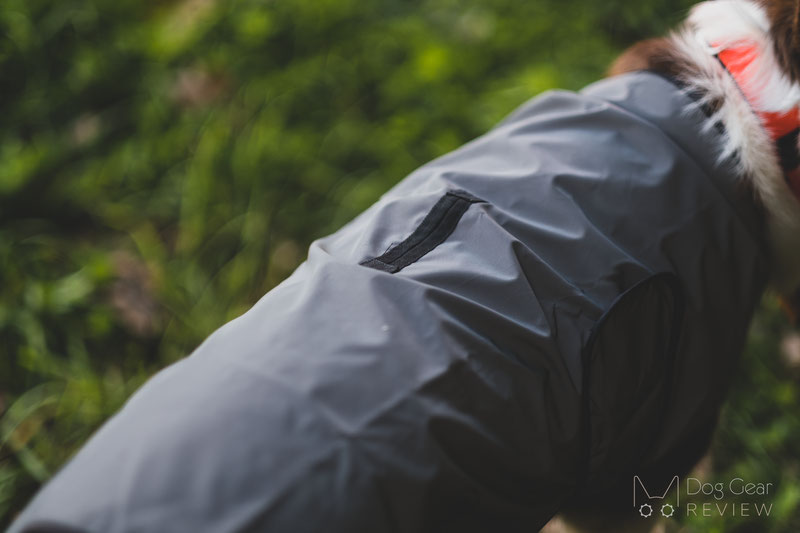 The straps are not adjustable. Although the velcro panels leave some room to customize the fit and the chest strap is made of an elastic material, there is not much room to adjust the position of the straps.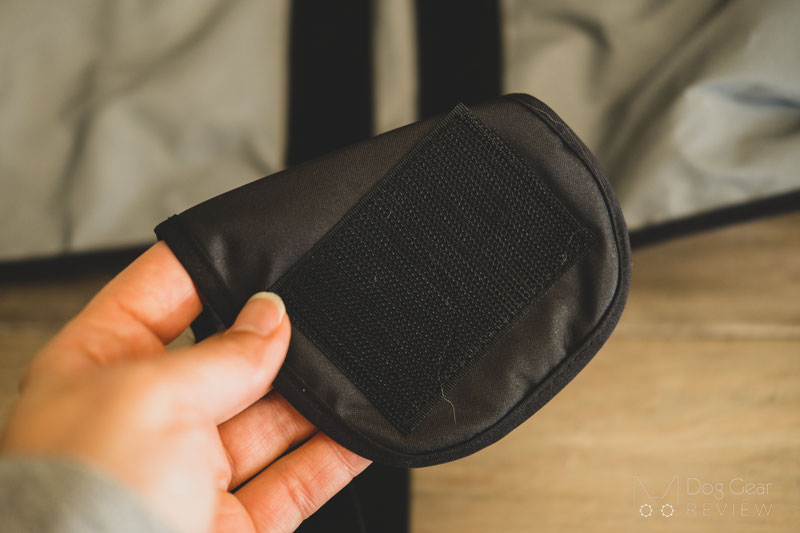 Proviz REFLECT360 Dog Coat Review
Lately, Mia was wearing the Reflect 360 Coat for our evening search training sessions, and I can't praise the visibility enough! The material lights up when the dimmest light hits it and makes the dog incredibly visible even from a distance - even in complete darkness in the woods!
During these trainings, Mia searches in the woods off-leash, in the dark, so this is a perfect opportunity for testing visibility vests. We have used a few before, but the REFLECT360 easily overperformed them in visibility. Even our search team members asked about the vest after seeing it on Mia because they were so impressed by it.
The coat is relatively thin, packable, easy to clean, and dry, which are all crucial features for a vest used on adventures during the fall/winter months.
During the day, the coat looks like an average grey raincoat, not particularly visible: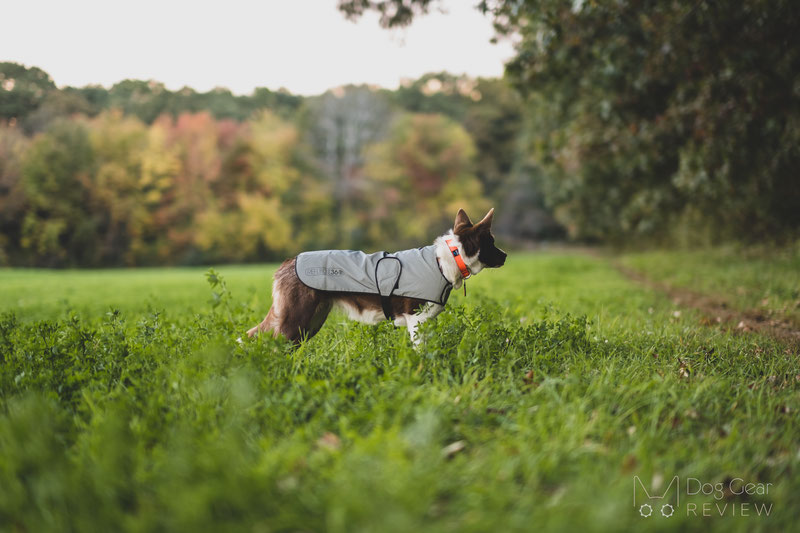 While it lights up even at dusk in a dim headlamp beam like below: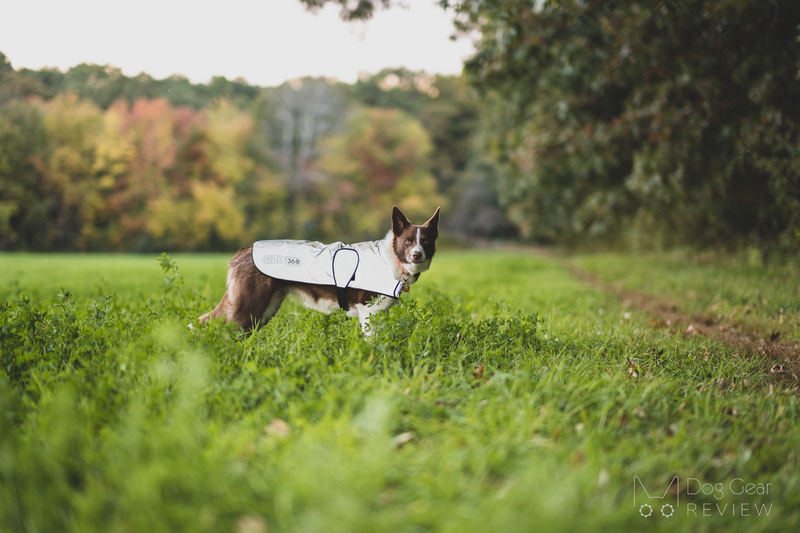 We only had some trouble with their sizing guide. I even reached out to their support team to get feedback on sizing, and they recommended the Medium vest. When it arrived, it was immediately apparent that it was too small for Mia, so we replaced it with a Large one. In the size table, they only consider the dog's length, but then the vest does not reach the end of the dog anyway.
See the size medium below: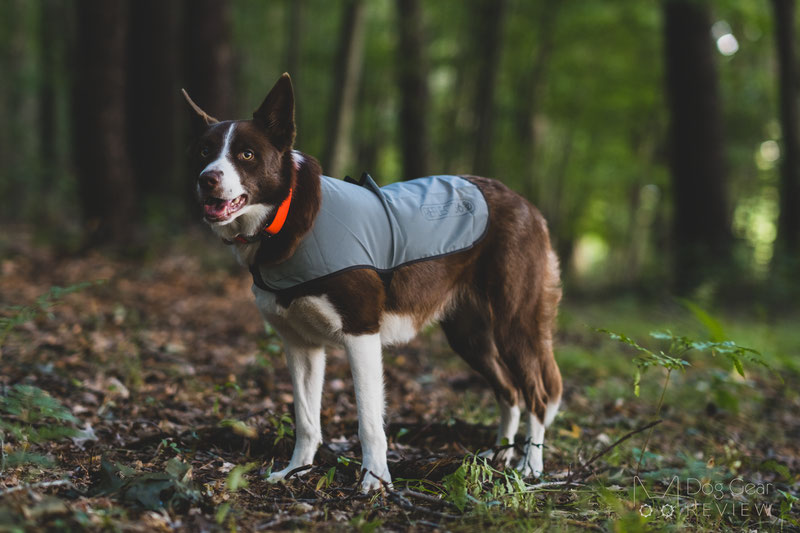 The design of this vest is not too sophisticated, but it over-delivers everything it promises. It is a thin, light vest that will not rub the dog anywhere. The material is so lightweight that we haven't had trouble with the vest sliding to the side or rotating. It does ride up somewhat when Mia sniffs, but that's not a concern.
Their Hi Visibility Vest has the same design but also features a small, elastic rear strap that goes under the dog's belly and is meant to hold the back of the coat down on windy days. The REFLECT360's description on the website says that this vest also comes with the same strap, but ours does not have it. Their customer support team informed me that adding the strap to this design is a planned future improvement, while I have the older design. If you order it, later on, yours will probably have it, but if this is an important deciding factor for you, reach out to them before buying and confirm if it comes with it.
Summary
If you need something visible for walks in the dark, the REFLECT360 is as visible as it gets! It also nicely doubles as a raincoat, and the fleece version provides a little extra warmth on a cold evening.
If you are looking for a vest that would also be visible during the day, check out or review on their Hi Visibility Vest!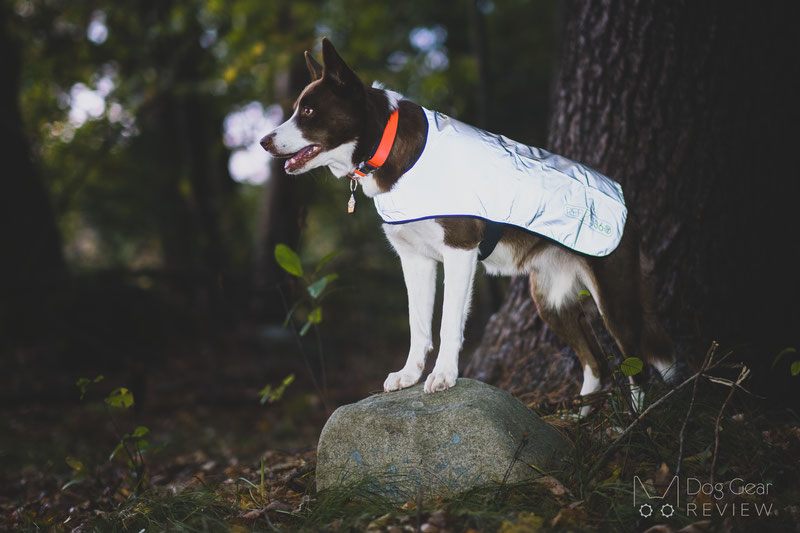 Where to buy
You can buy all their products on their website and on Amazon.
Disclaimer: this review contains an Amazon affiliate link, which supports Dog Gear Review if you purchase the product after clicking on it without costing you anything extra. Using affiliate links will never compromise us writing unbiased, honest reviews!
Mia's measurements
Many of you asked Mia's measurements to better understand the different products' fit. Your best chance of finding a good fitting gear is always to measure (and remeasure) your dog. Even we grab the measuring tape before getting a new product - even though we tested a lot of them, and have a good feeling of her size by now.
I share her measurements below, but don't go ahead and order the same size just because your dog is similar to Mia ;)
Shoulder height: 19.5 inches (50 cm)

Weight: 37-44 pounds (17-20 kg)

Widest chest circumference (where the most harness would have the chest strap): 25-26 inches (63-65 cm)

Neck circumference for collars: 15-16 inches (38-40 cm)

Back lengths: 22 inches (56 cm)