What is the PitPat Activity Monitor?
The Pitpat tracker is the dog version of the smart wristbands that more and more people wear every day. It is a small, lightweight module that only logs in the activity - meaning this is NOT a location tracker. It's a super simple system that lets you easily track your dog's movements, weight, burnt calories, etc.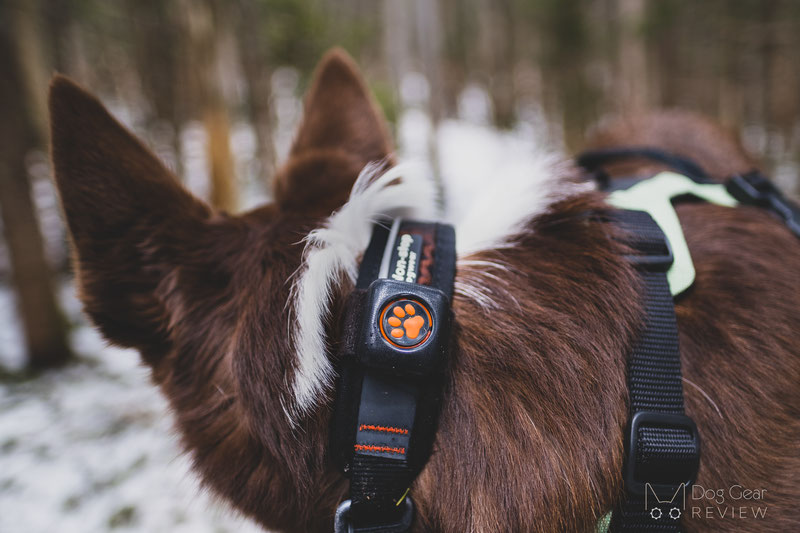 How does it work?
The most remarkable thing about PitPat is that it doesn't need a cell network, so there is no monthly fee. You can buy it for a reasonable 39 Euro( ~47 USD), and you are free to use it as long as you enjoy it!
Its other excellent feature is that it runs on a replaceable CR1632 battery that should work for over a year! No need to remember to charge it every few days or weeks, which is super comfortable.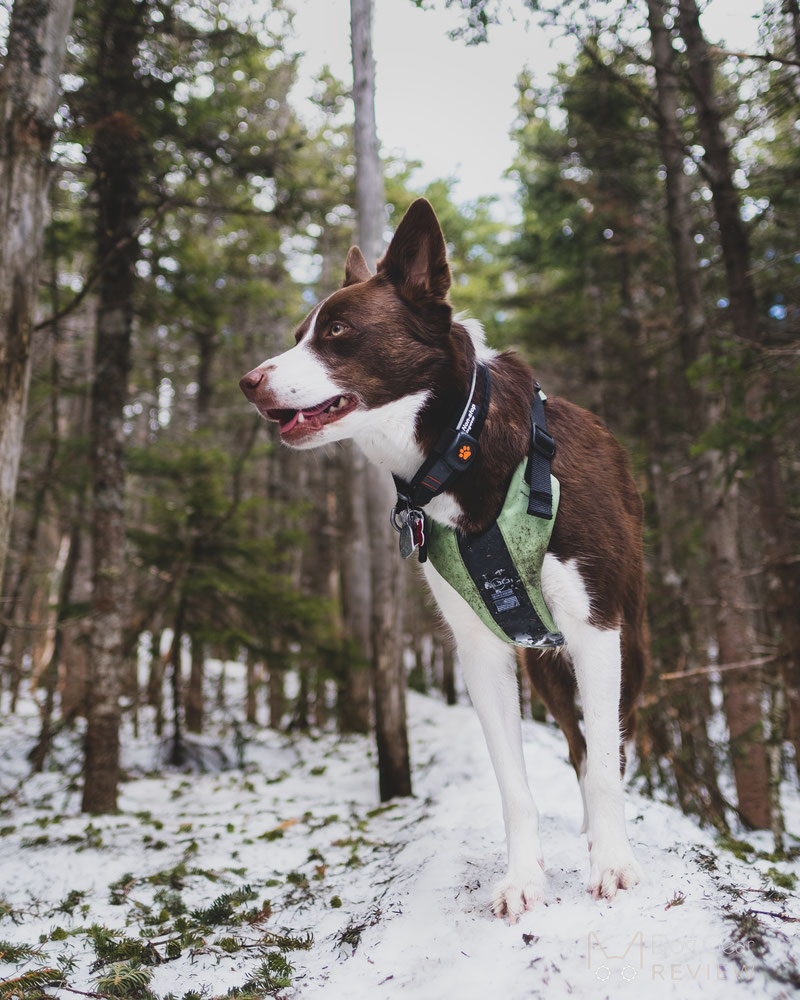 PitPat doesn't use the cell or WiFi network to automatically sync the data with your phone to extend the battery life. When you want to see the dog's stats in the app, you need to manually initiate "Fetching Data" in the app, then press the middle of the module to pair them and start syncing. This is usually a 5-second process, but your phone has to be in the proximity of the module. It downloads the data via Bluetooth 4.0. The module can store activity data for up to 10 days without fetching with the app, and the app itself will store your dog's data indefinitely.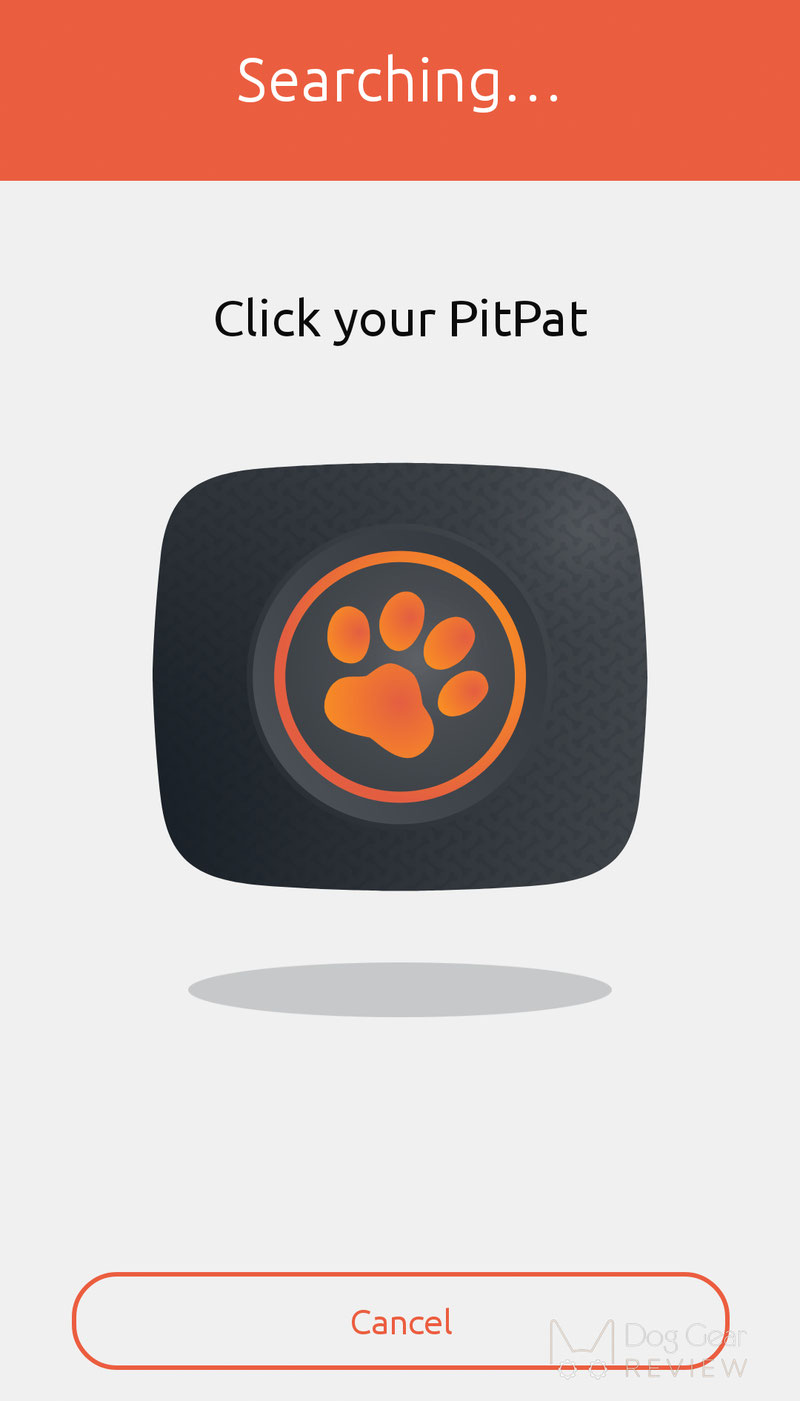 And how does it know your dog's activity? It has a 3-axis accelerometer that provides data to an algorithm that analyzes the data every 10 minutes to decide what your dog is doing. It identifies five categories: walking, running, playing, pottering, and resting.
The estimated distance that shows up in the summary tab is calculated based on the steps the accelerometer logs since the module doesn't have location information for more accurate calculation. The calories are also determined by the algorithm that factors in your dog's breed, weight, age, and activity level on that day.
The PitPat device
This tracker is a small unit weighing only 16 grams (0.5 ounces). It is IP67 waterproof and dust-tight. You can attach it to any collar with the VELCRO® strap that holds up very well even after months of use. If you have collars wider than 3 cm (1 inch), you can buy the PitPat with a longer velcro strap for secure attachment.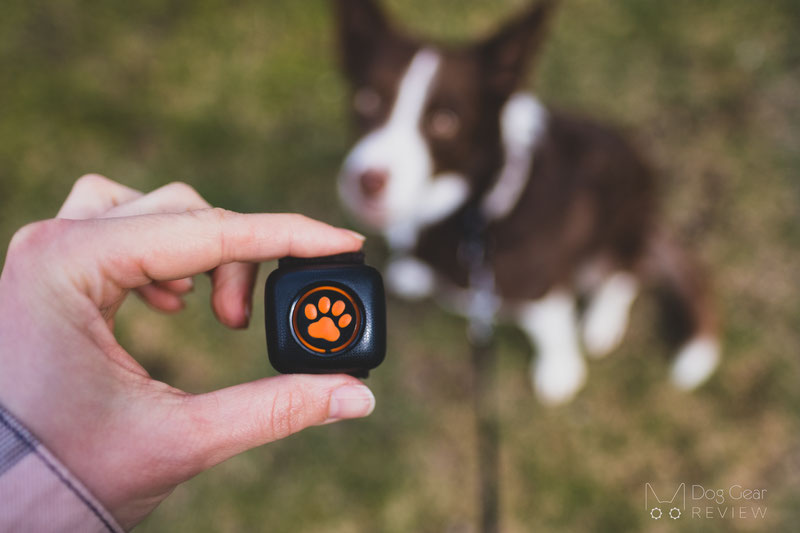 The App
The PitPat app is super easy to use, intuitive and straightforward.
Summary Tab
When you start the app, a summary page pops up showing the total distance on top, and you can play with the chart below to see the best or average day in the last 7, 30, 365 days or "of all time."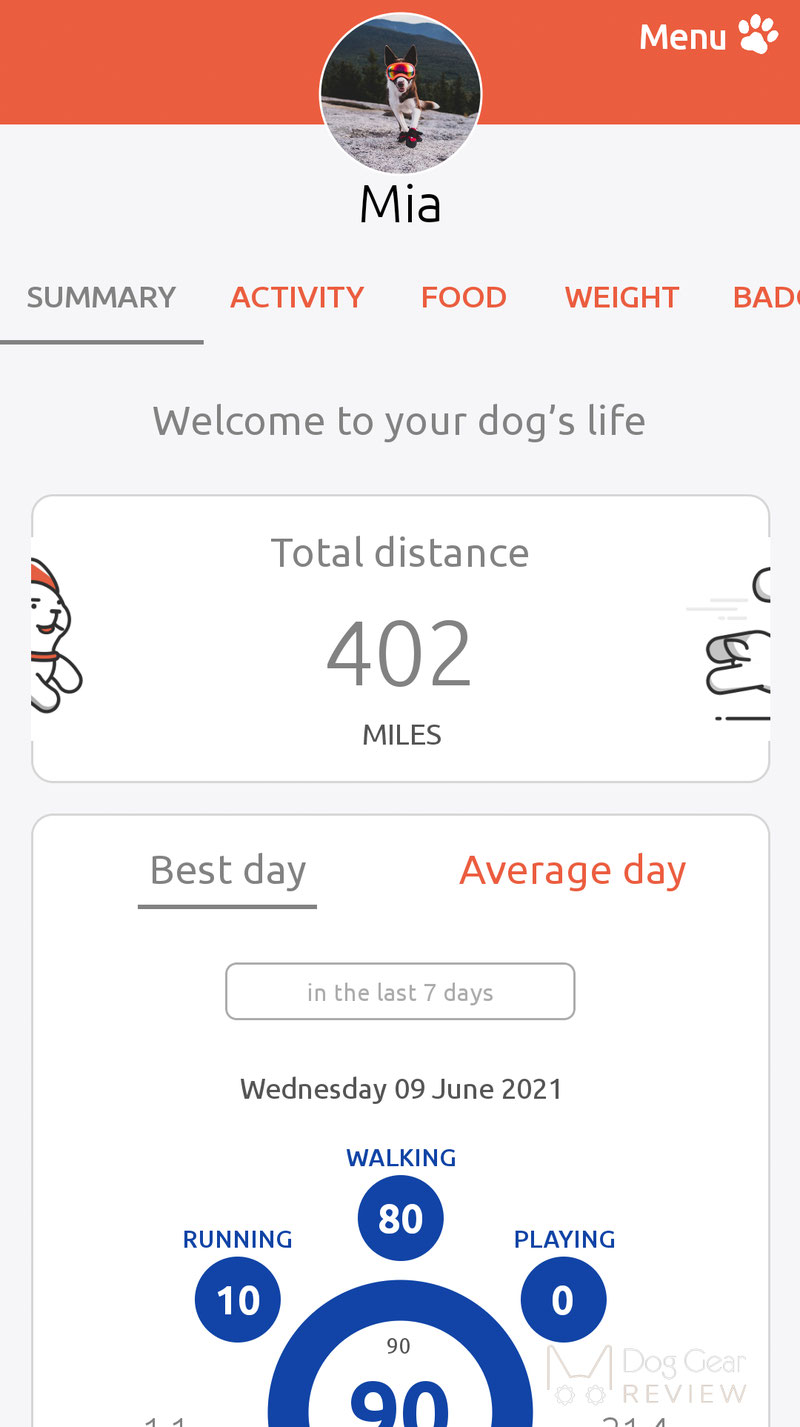 Activity Tab
Under the Activity tab, you see a summary view of the daily "move minutes." The line represents the limit you set as a daily goal, and the days when your dog achieved them are marked with a star.
(Disclaimer: Mia only has the collar on when we are outside, and I regularly switch around her gear, forgetting to move the tracker to another collar. No, there was never a day in her life when she only walked 20 minutes a day, lol.)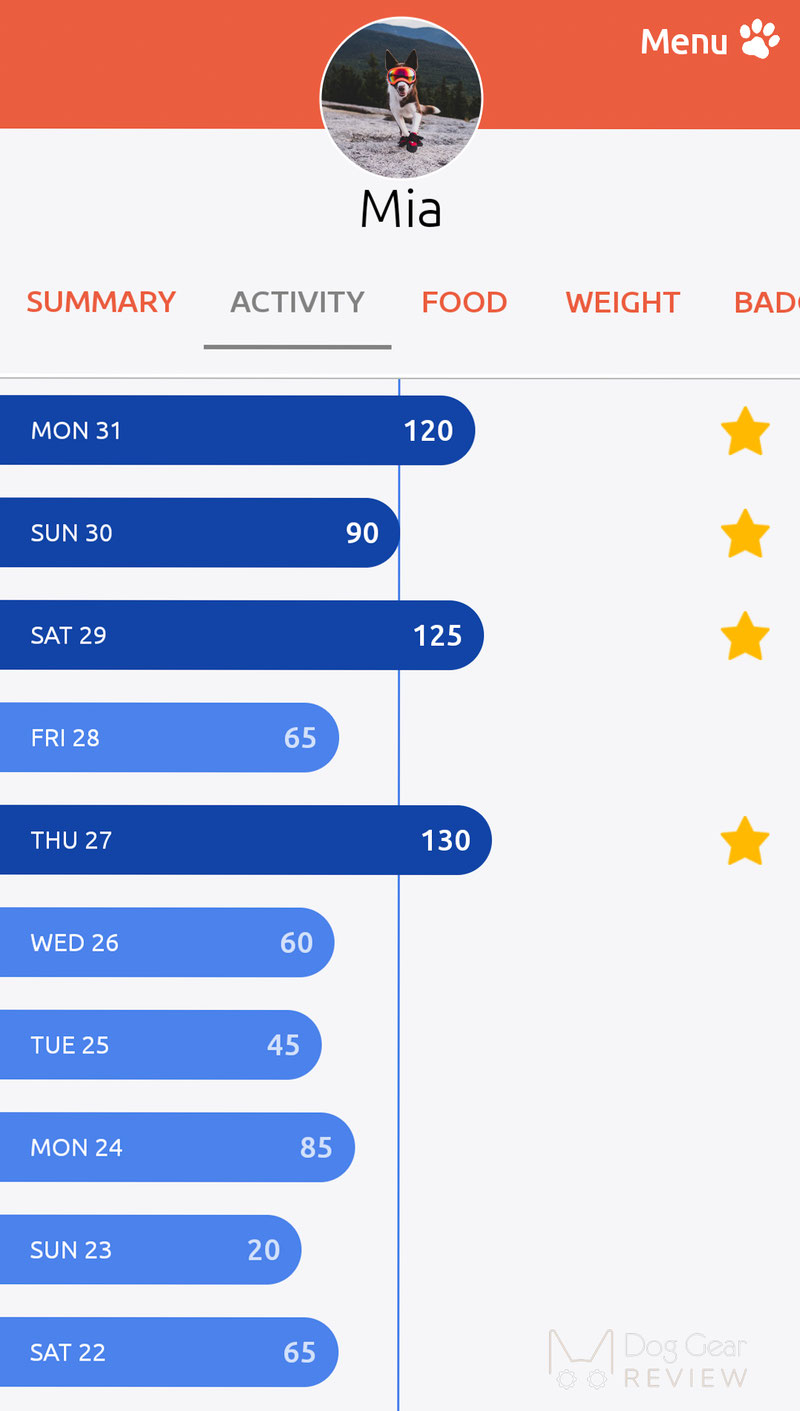 From here, you can click on any day, and that will bring up the details of the activities.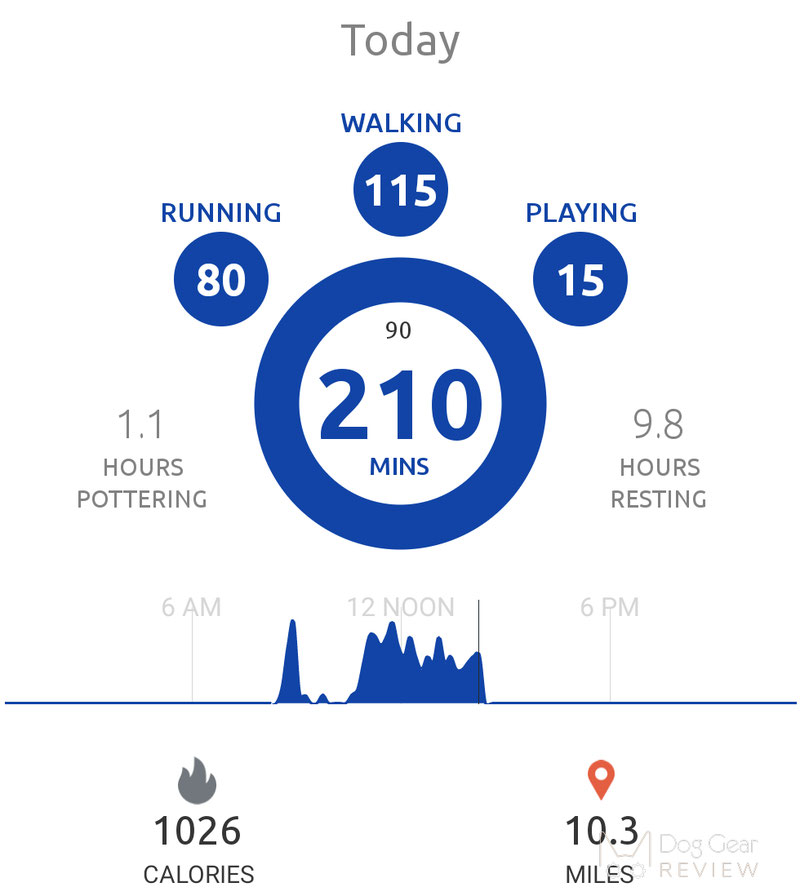 In the right corner of the above chart, you see the miles (or kms) for the day. For Mia, this consistently overestimated the distance, but that's something that you can fine-tune in the settings. I decreased it by 15%, which now shows much more realistic distances. We have to remember that it is still only an estimation; therefore, the accuracy can fluctuate depending on the terrain and many other aspects.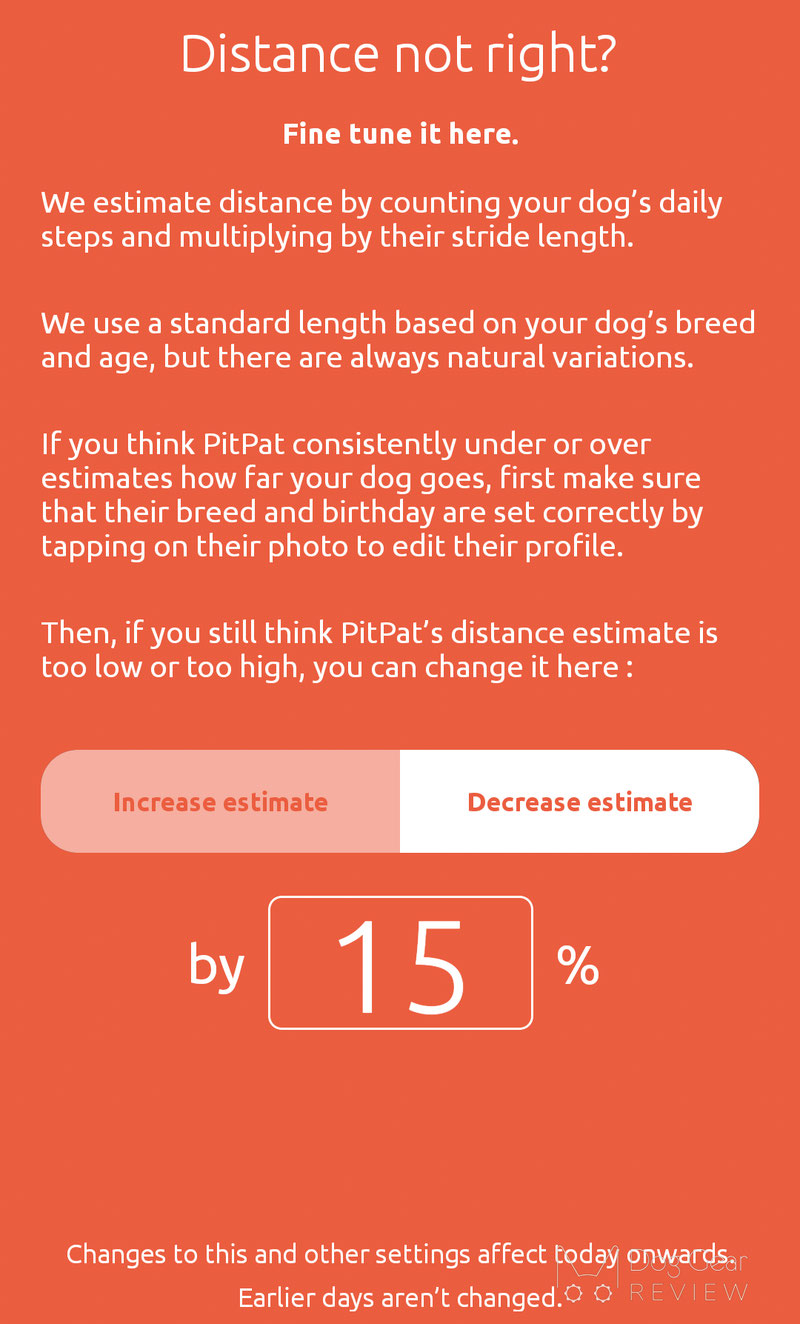 Food Tab
This tab only works in the UK, so I haven't seen this in real life. As far as I know, it recommends one of their PitPat brand dog food (made by Josera) that's only sold in the UK. I believe it would recommend food and feeding amounts based on the data you entered and the dog's activity level. This is an excellent feature, but I wish they would include more brands/ would work in different countries.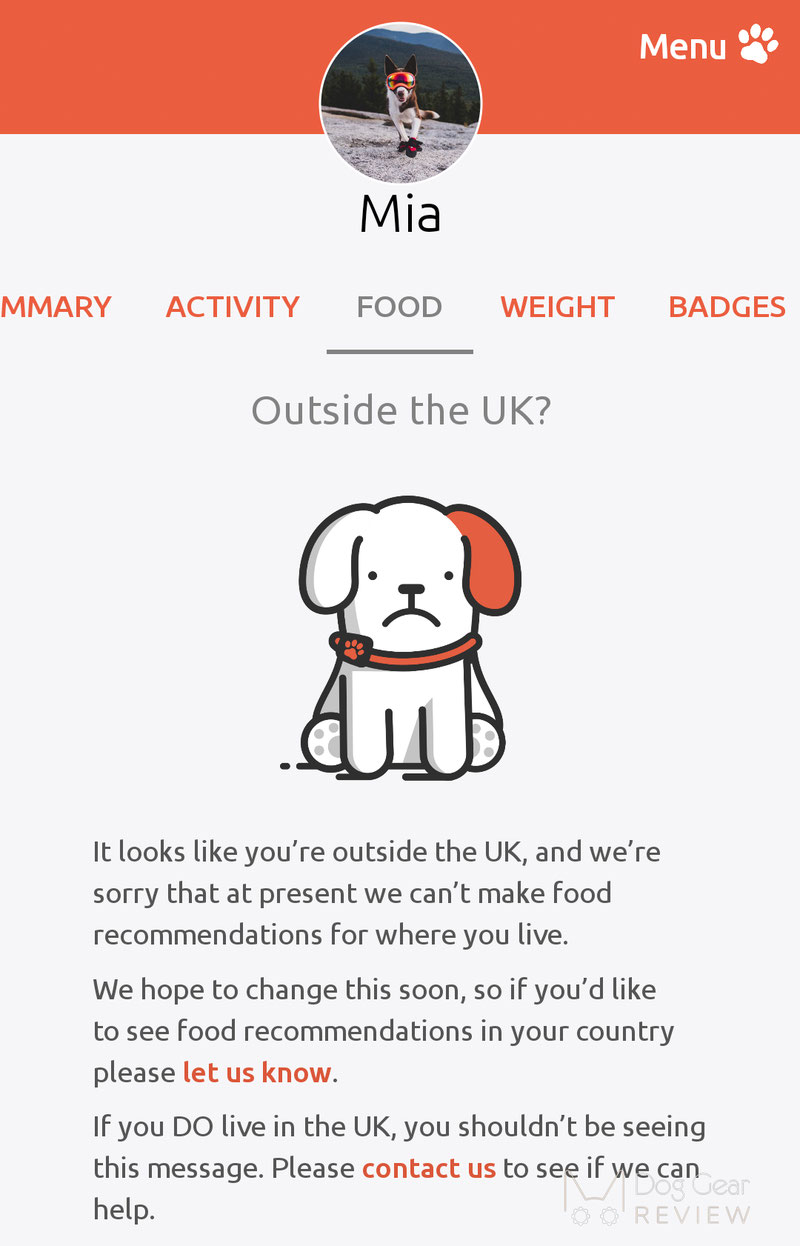 Weight Tab
The weight tab is just a manual way to enter and track your dog's weight and see trends by a glance. It has a short three-question questionnaire that helps you decide how far the dog's current weight is from ideal, although this can be inaccurate for the build of some breeds. In general, they recommend you discuss with your vet what the ideal weight would be and how many % of chance/week is realistic for your dog. These can be entered in the app, making it easy to track the progress visually.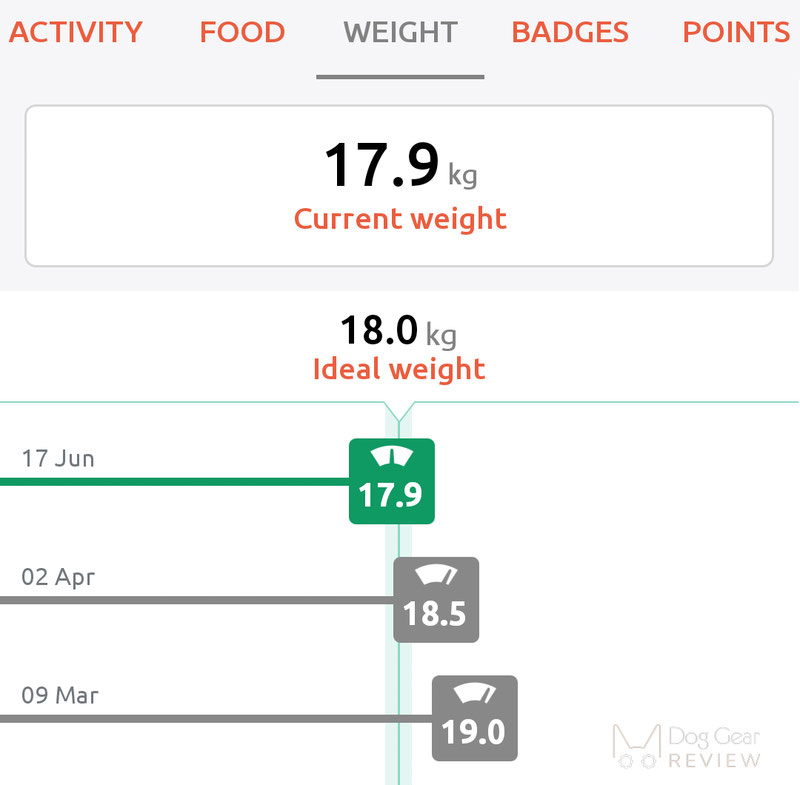 Badges Tab
Here you will see your badges. PitPat came up with many different ways to celebrate your achievements. There are badges for X-day goal streaks (when you achieve your goals for multiple consecutive days), distances, etc.
Points Tab
Everything we discussed so far is included free in Pitpat, but they also have PitPat LIFE "club" if you want to get the full Pitpat experience. This is only available in the UK because it would involve shipping prizes that they only handle within the UK. The idea is that you pay a monthly fee around £4.00, and in return, you can collect points for achieving daily goals, managing weight, etc. Once you have some points, you can exchange these for prizes.
PitPat LIFE Membership also includes access to UK-based vets. If you have any concerns, you can just video chat them 24/7 for free up to 3 times every 12 months.
PitPat Activity Monitor Review
This little tracker was way more fun to use than expected. With many trackers, remembering to charge them was a constant hassle after the excitement of the first months. With PitPat, you don't have to worry about that. It is also such a small and lightweight module that it's easy to add it to any collars. First, I was unsure about the velcro and was worried we would lose it sooner or later, but it holds up well even though we hiked, it got muddy, and Mia went swimming with it many times.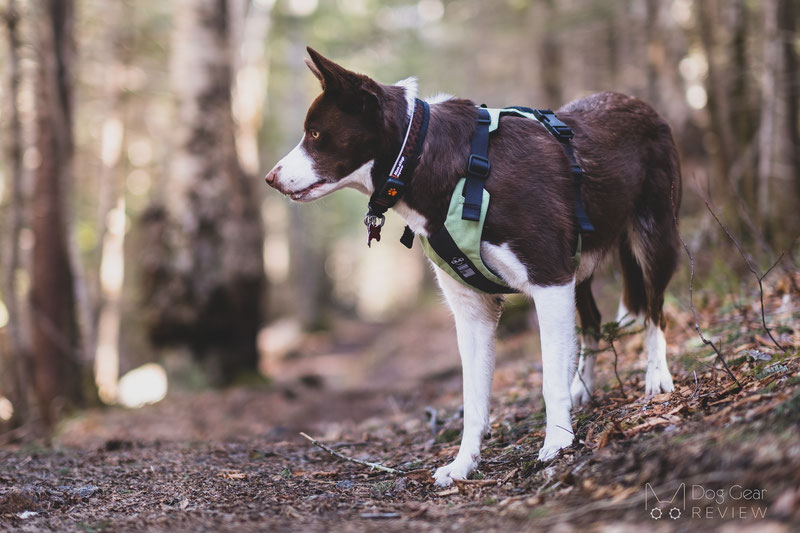 The hard part to talk about is the accuracy of the measurements, which is the app's primary focus. As I mentioned above, the distance wasn't accurate for us before adjusting the estimations. There will always be inaccuracies with step counting unless you only walk on flat terrain with an off-leash dog. If your dog pulls on the leash, the leash pressure can keep the module in place, not allowing it to move and record the dog's steps accurately. If you hike on steep terrain, the dog will take plenty of small steps while tackling the challenging terrain, so the module will log in way more steps while you only hiked a relatively short distance. The calories burnt can be misleading the same way; it cannot count in the elevation, the difficulty of the terrain, which make a big difference in calories burnt.
Even though not all stats will show up accurately for each day, they still show trends reasonably well. It is powerful to confirm how your dog spent less time outside when you were busy or to check that your dog walker actually walked the dog and they were not just sitting in the nearby park.
If you have concerns about your dog gaining weight or you want to be more strict about exercising, the app seems like an excellent way to keep yourself accountable and track everything in one place.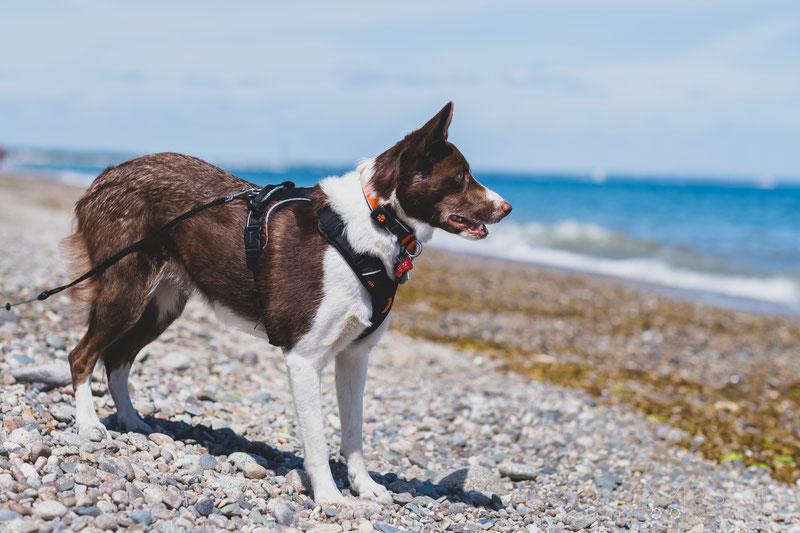 UPDATE!
After a few more months of using this tracker, we eventually lost it on one of our hikes.
I don't know how it happened; we never had problems with the velcro weakening or anything like that. The attachment seemed to be strong and functioned well. Mia was running around off-leash on that hike, so it's possible that she went through some dense bushes, and the tracker got stuck on them.
Unfortunately, I hadn't found the tracker when I returned, but PitPat offered us a replacement.
Functionality review
We keep pointing out that no gear or product would work perfectly for every need in every situation. With trackers, it all depends on your primary use case for the product. Let's see if PitPat knows what you want from a tracker!
#####Is PitPat a good option if I'm worried about my dog getting loose and running away?
No, it does not have a GPS function, so it wouldn't help you locate the dog.
Is PitPat a good option for tracking how much my dog is running around while we are hiking?
Yes, although it will not be as accurate as a GPS tracker with a 2-3 second update rate. In return, this logs in small movements and recognizes if the dog is playing, running around, even when the GPS tracker would see them standing at the same location.
#####Is PitPat a good option to track my dog's overall activity level?
Yes, this is the main focus of this module and is excellent in that!
#####Is PitPat a good option to check on my dog while they are with a dog sitter or at the doggie daycare?
It is great to track the dog's activity level (to see how much exercise they got), but you will not be able to see where exactly they walked.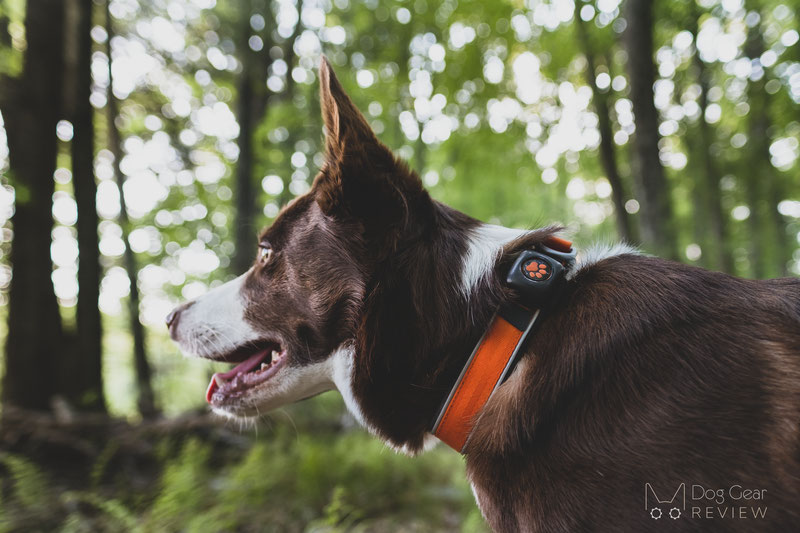 Where to buy
You can buy the PitPat Activity Monitor on their website or find it on different Amazon sites.
Disclaimer: this review contains an Amazon affiliate link, which supports Dog Gear Review if you purchase the product after clicking on it without costing you anything extra. Using affiliate links will never compromise us writing unbiased, honest reviews!