About Petfusion
Petfusion is a company that would deserve more publicity! They make high-quality and very well-designed pet products like beds, feeders, cat scratchers, etc.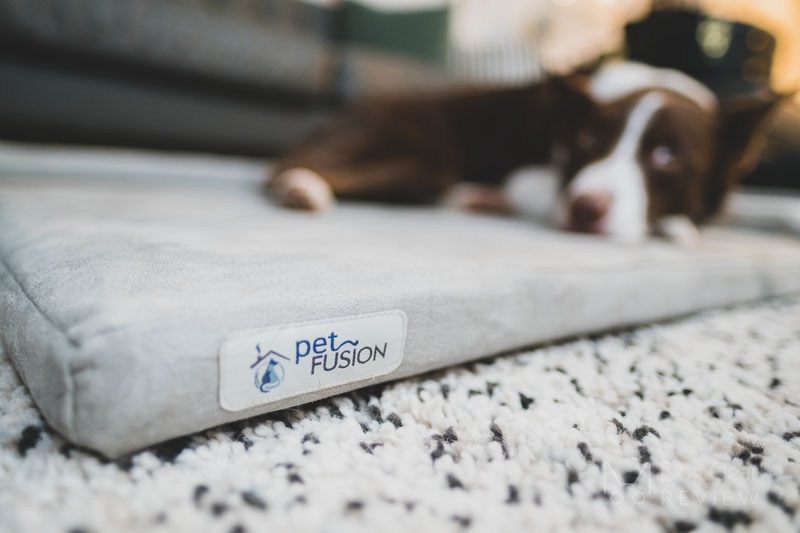 The Features of the Petfusion Puppychoice Crate Pad
This crate pad is just as durable and well-made as their Ultimate Dog Lounge that we reviewed before, but the crate pad is a much more streamlined design with thinner foam in the middle. It was designed to fit most standard-sized crates - it was perfect for Mia's huge at-home crate.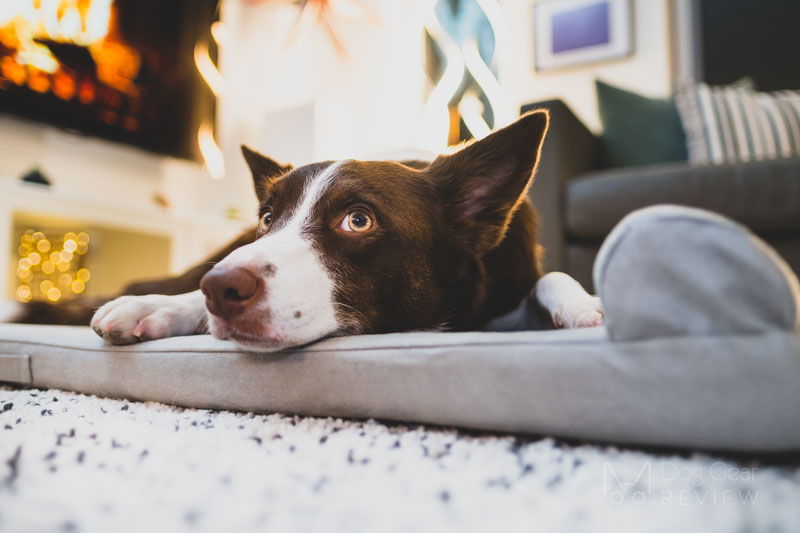 The bed has a non-skid bottom which doesn't wholly prevent sliding, but it does make it better. If used in a crate, the mattress itself is rigid enough that the bed cannot be pushed to the side, as it happened with many of our previous crate beds.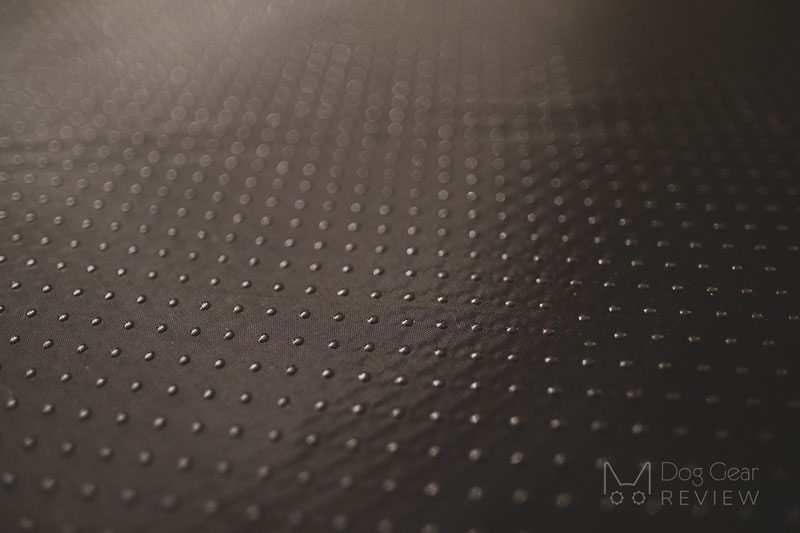 It is easy to carry with the built-in handle on the side.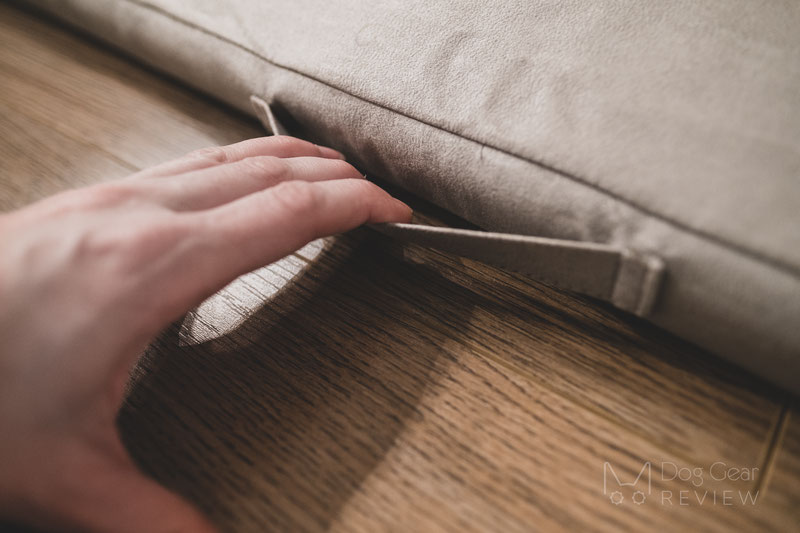 The bed is made of a water-resistant, 100% polyester microsuede fabric which is scratch & puncture resistant. There is a waterproof inner liner protecting the solid foam base. The cover has two zippers - one for the pillow and one for the mattress itself - making it easy to assemble after washing it.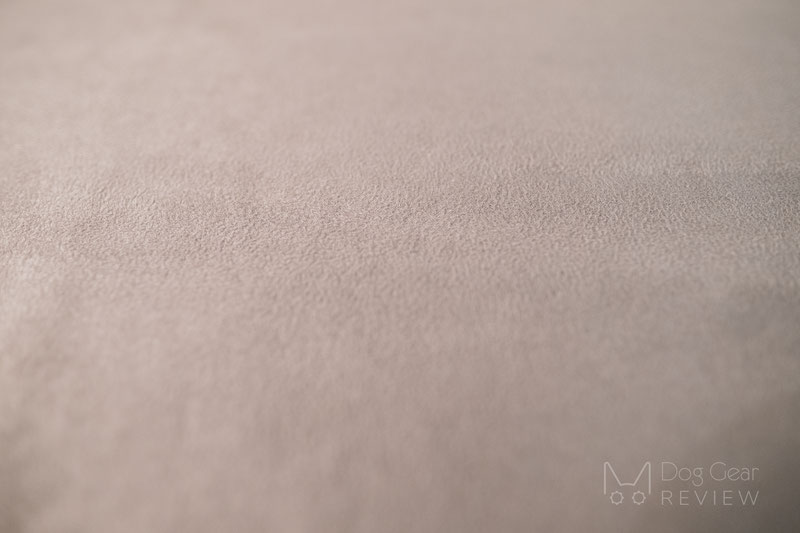 The bed has "pillows" (raised edges) on two sides which is excellent because Mia loves to rest her head on them. If your dog has any mobility issues, you can position the bed in the crate, so both doors provide easy access without needing to step over the pillows. We did the opposite since Mia likes to rest her head on the bottom of the door when it's open. This way, she has a pillow there instead of using the crate as a headrest. :)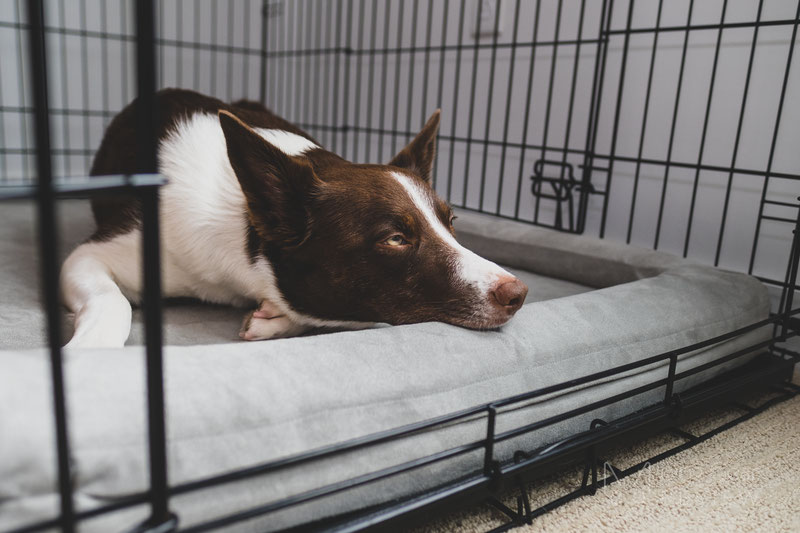 I also like that the pillows are big enough to add some extra comfort, but they are not that big to take up significant room from the crate. Mia's crate is plenty big, so losing a little space wouldn't be an issue, but in general, adding a mattress with raised edges can make the usable area much smaller in crates.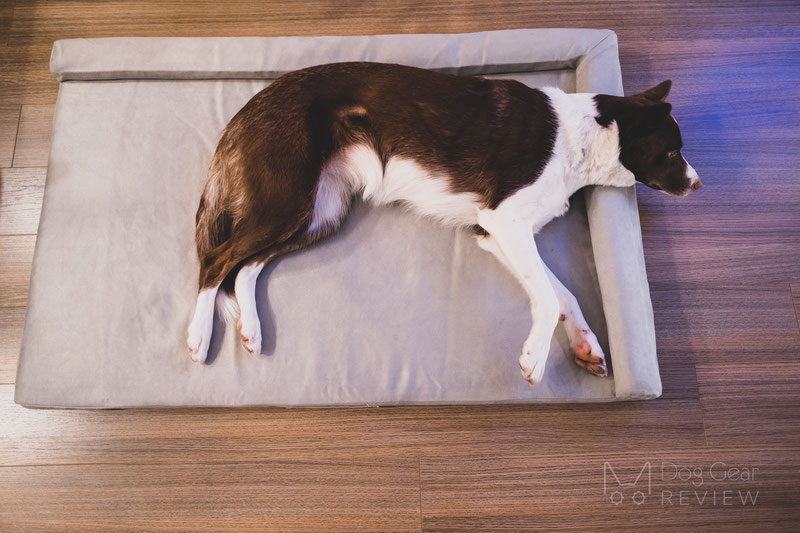 Puppychoice Crate Pad Review
This crate pad can be used as a standalone bed or as a crate bed. It's easy to grab if you are going for a road trip - it's lightweight, and the fabric handle makes it easy to carry even the largest sizes into your room for the night and back to the car the next day. Removing and washing the outer material is quick and easy. Petfusion doesn't promise it is a chew-proof/puppy-proof bed, but the material seems strong and durable. If your dog would still end up chewing the bed, you can order a replacement cover separately, which is a great feature.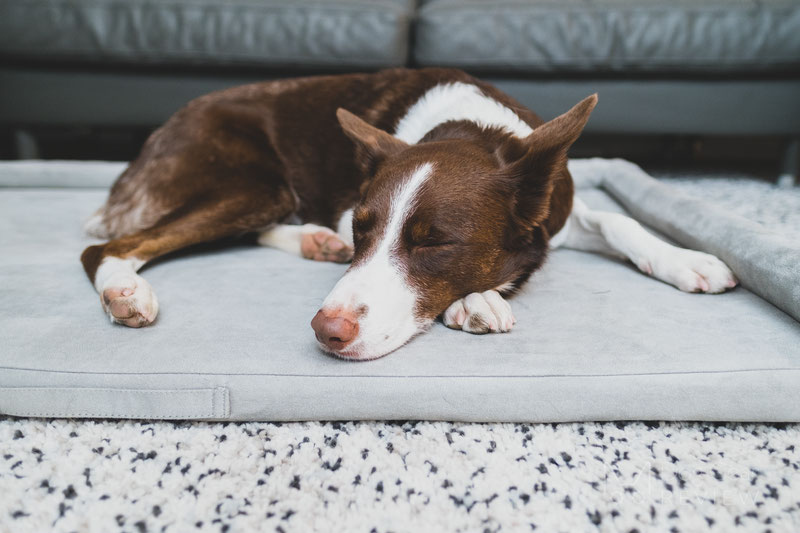 Our only problem with the outer material was that it tends to get statically charged easily. When Mia slept on it, she was sparking while walking off from the bed. This is an issue for us with many materials during the coldest winter months when there is basically no humidity in the air. I put a non-static blanket over the bed for the winter months, and when it got warmer, this resolved.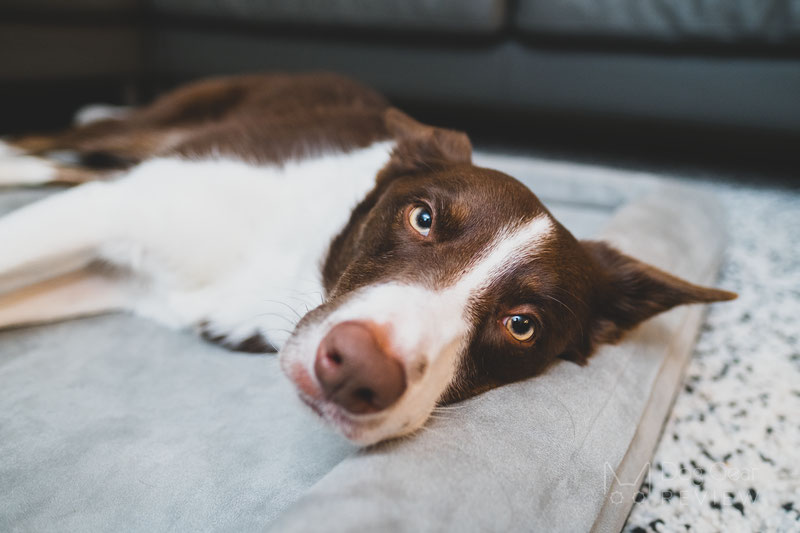 Another small note if you use this in a crate in your bedroom: the bed does make some sounds when the dog is moving around. It isn't terribly loud, and it's not the noise of the dog moving on the top material but maybe the crumbling of the waterproof inner layer around the foam. It's not terribly loud, but I know some people who wouldn't like to sleep with this sound :)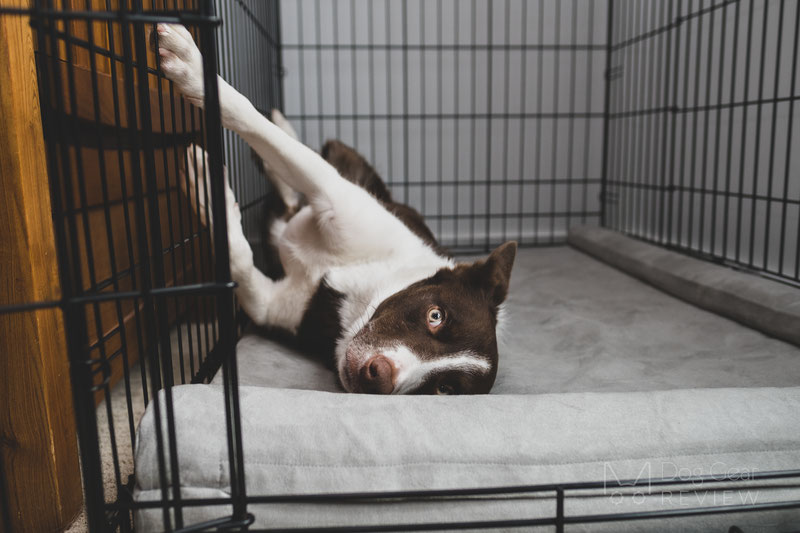 The crate beds we previously tried were overly soft, and they would slide around, eventually ending on one side while Mia slept on the bottom of the crate. I like that this Crate Pad is "rigid" enough not to wrinkle/fold in half or slide. The thickness of the foam is just enough to provide comfort, but the dog doesn't sink in much, making walking on and off the bed still easy for older dogs or dogs with joint problems.
To summarize, this is a quality product that will probably hold up for a long time. If you look for a thick memory foam, we recommend checking out their Ultimate Lounge Bed instead, but if you want to upgrade the crate or have a bed that you can take with you easily, the Puppychoice Crate Pad is a great option ;)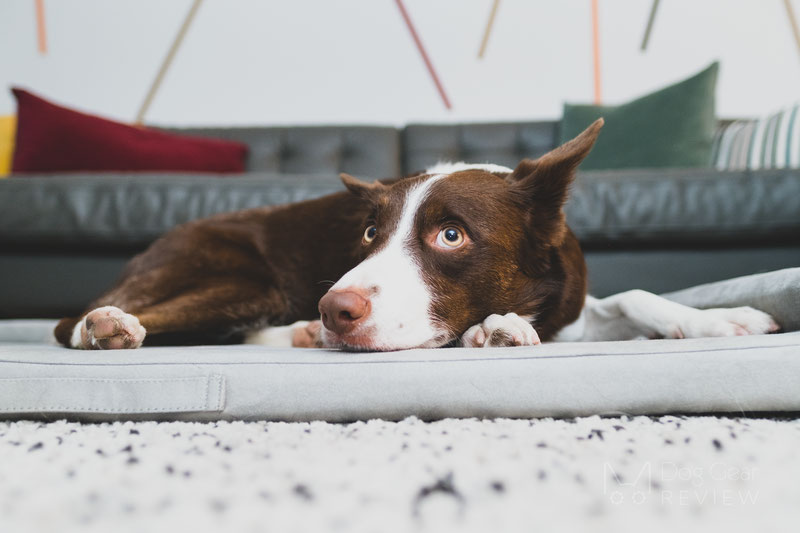 Where to buy?
You can buy all their products on their Amazon site if that's easier for you. For reference, Mia's bed is a size XXL, but as you saw in the photos, a smaller one would be enough for her as well.
Don't forget to check out their Premium blanket for extra coziness. ;)
Disclaimer: this review contains Amazon affiliate links, which supports Dog Gear Review if you purchase the product after clicking on it without costing you anything extra. Using affiliate links will never compromise us writing unbiased, honest reviews!