About Petfusion
Petfusion is a company that would deserve more publicity! They make high-quality and very well-designed pet products like beds, feeders, cat scratchers, etc.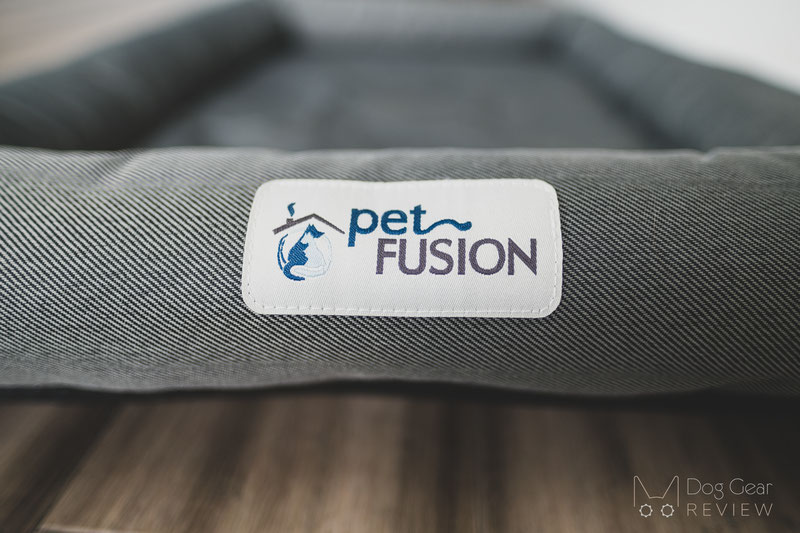 About the PetFusion Lavender Infused & Thermo Control Bed
Let's start from the outside! The outer layer is made of durable Oxford Fabric. We also used this bed in Mia's car crate since it's easy to clean and sturdy enough to handle her jumping in and out of the vehicle. I can imagine it would hold up well for dogs who like to dig on their beds.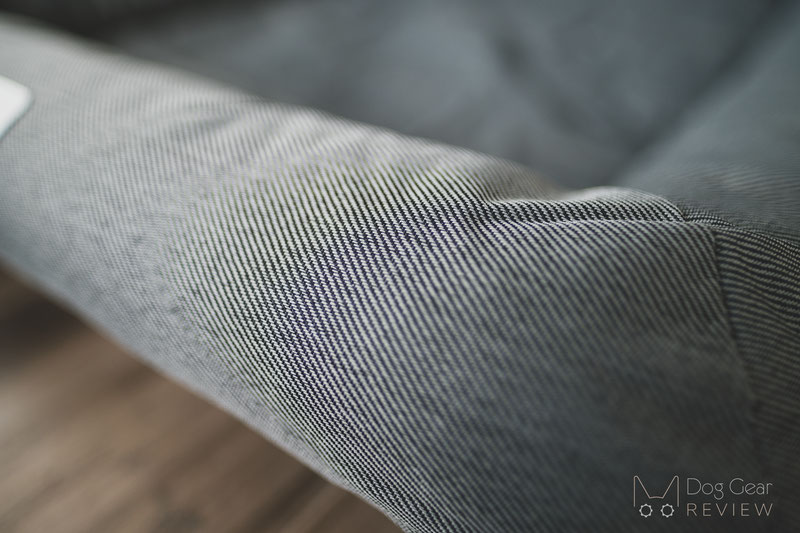 The cover of the middle cushion can be flipped; the soft (Polyester Mink) side is lightly infused with the Lavender scent (to relax the dog), while the other side is made of the same durable material as the sides. This removable cover is machine-washable, and the Lavender scent stays for approximately 15 washes.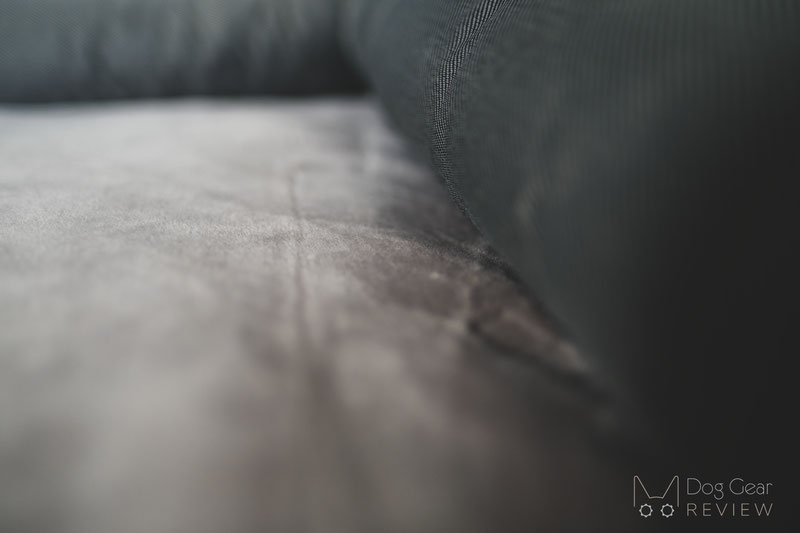 Under the cover, the cushion itself also has two sides: one with a Thermoregulated (cooling) liner! They are using Thermoregulatiuon Microencapsulation Technology (Q-max > .6) which absorbs heat and releases it on the other side to maintain a cool temperature. So you can choose to have that side of the inner liner on top for a hot day. Otherwise, you can place the cushion with the thermoregulating side down, so it stays warmer for the dog.
The two sides of the outer layer and the two sides of the cushion give you four possible configurations to combine the attributes of the thermoregulation and the Lavender scent.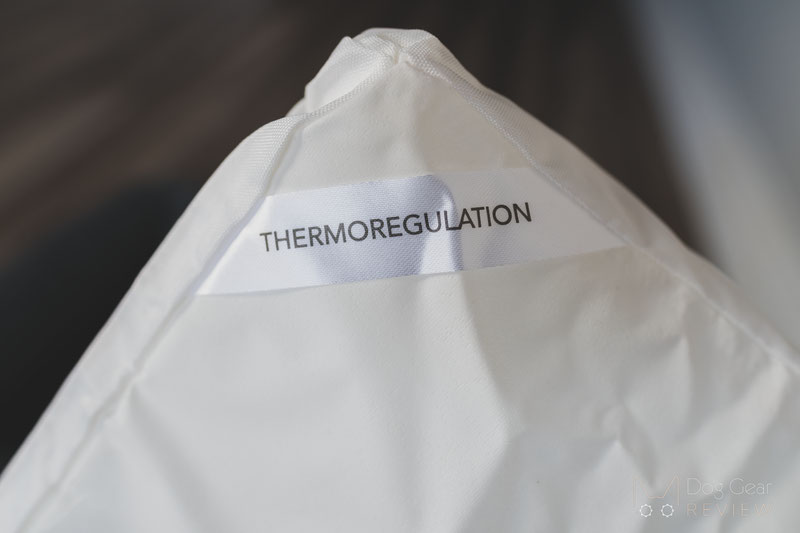 The cushion has loops in the corners that you can attach to the ties on the base of the bed. This way, the dog cannot get the middle section out. Of course, the bed is still not chew-proof but safely tucking in all the corners makes chewing it less desirable.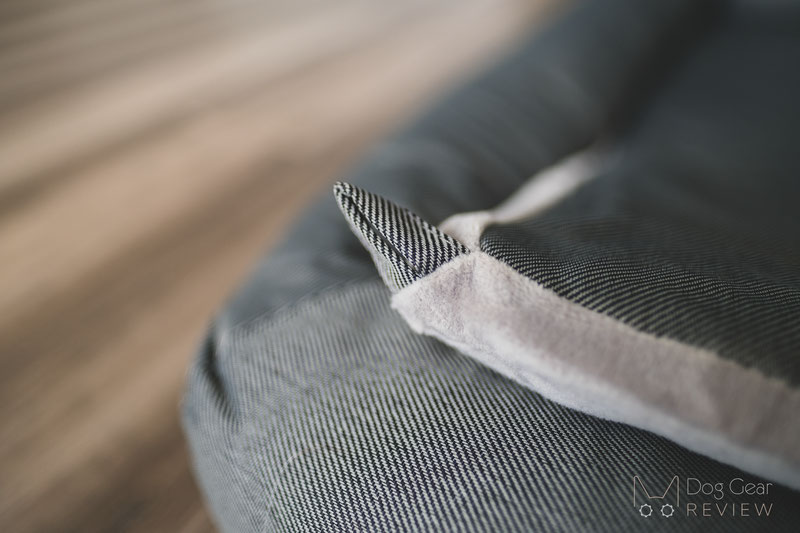 The middle of the cushion is made of CertiPUR-US Memory Foam, while the sides are filled with recycled Polyfill. There is no mercury, lead, formaldehyde, phthalates, & ozone depleters, so the bed passes stricter European REACH safety standards. A waterproof inner lining protects all stuffing.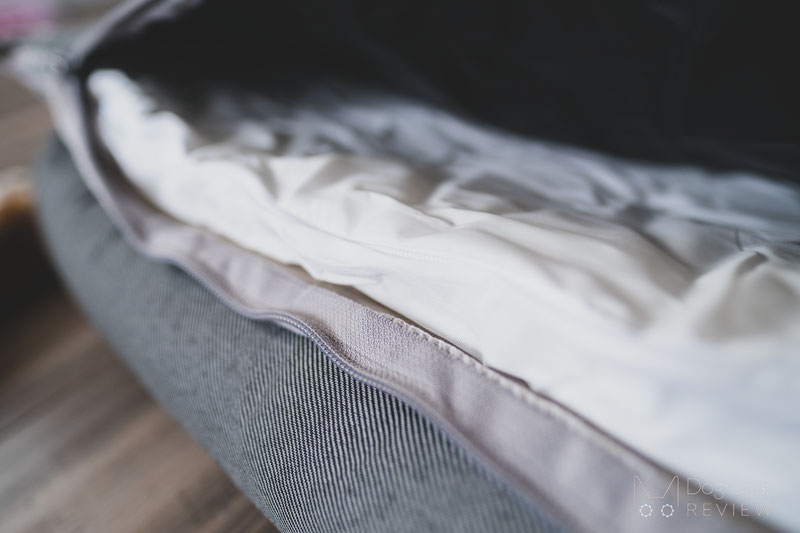 PetFusion Lavender Infused & Thermo Control Bed Review
Many of you expressed concerns that you don't want a bed with a strong Lavender scent, so I wanted to address this first. The Lavender scented top layer faintly smells of Lavender if you smell it close up, but it's not something that will fill your room or car with a Lavender scent. They added the Lavender scent to help create a calming environment for anxious or hyper dogs. Of cousre, this will not solve any behavior issues, and some dogs might be more affected by it than others. It might make a difference in your dog's stress level or might not.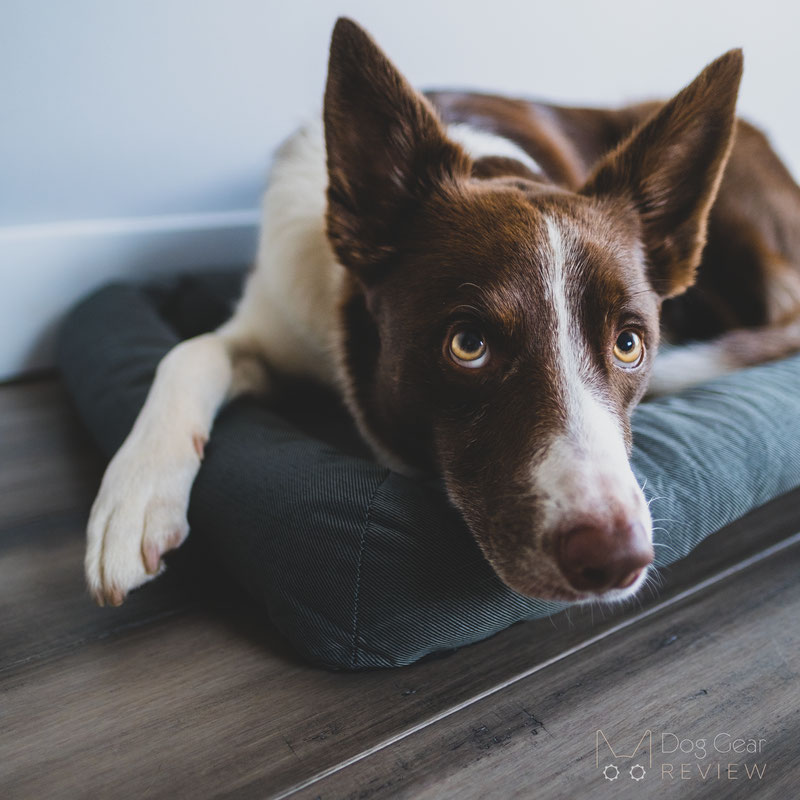 The bed comes in five sizes (XS-XL). We got a Medium because I wanted to use this in Mia's car crate and travel when we need something packable. If I got one to be used daily at home, I would size up to give her more room, but this size worked well for our purposes.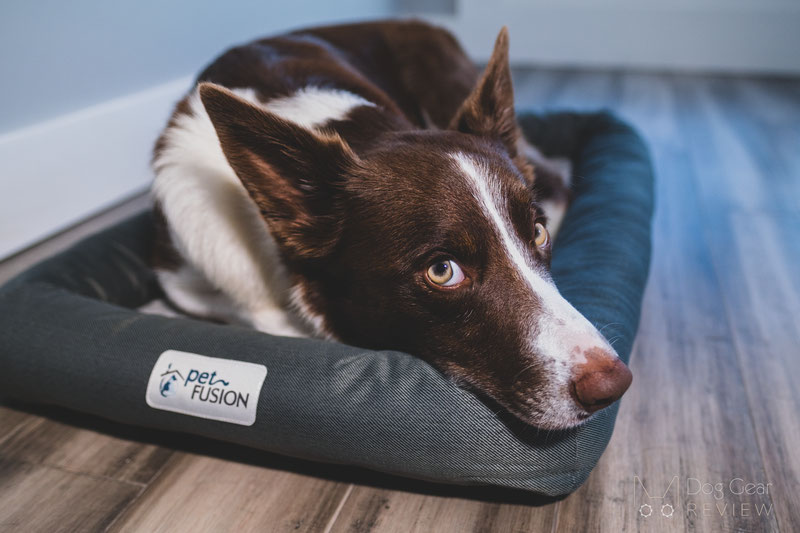 I can neither confirm nor deny the effectiveness of the Lavender scent being soothing for dogs. Mia didn't seem to prefer it particularly, but she didn't mind it either. I like how the bed offers different setups. In the winter, Mia prefers to cuddle on the softer side while getting hot quickly on the same material over the summer. Being able to switch the top material helps make the bed comfortable in every season.
This bed offers a fair amount of cushioning while not being overly soft or bulky. This could be great for older dogs with mobility issues who don't like to stand on unstable surfaces. This could also be an excellent crate pad because it is "rigid" enough to stay in place instead of ending up crumpled up in one corner.
The bed itself seems durable; the memory foam still holds its shape and doesn't crumble after months of use. The sides are not made with memory foam but generously filled with Polyfill. The only thing I would improve is that the cover of the outer pillow is not removable. The whole thing can be thrown in the washing machine since the waterproof layer is supposed to protect the filling, but I feel it would make more sense to remove the filling and only wash the cover.
Altogether this is another well-made and thought-through bed from Petfusion!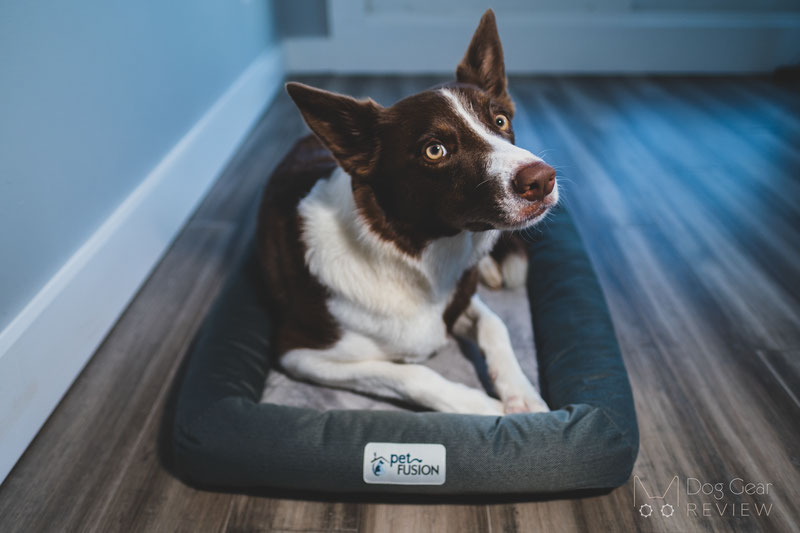 Update a year later
Although the bed was a little too small for Mia, it was perfect for puppy Zulu! When she arrived, she chewed up every blanket but surprisingly left this bed alone. We used it in her puppy pen and later in her car crate. It was the perfect size to fit the crate snugly and prevent her from sliding around when driving.
This has been her car crate bed for over six months now, and she got it all wet and muddy many times. It still has no chew marks and looks new, even though it underwent plenty of rounds in the washing machine!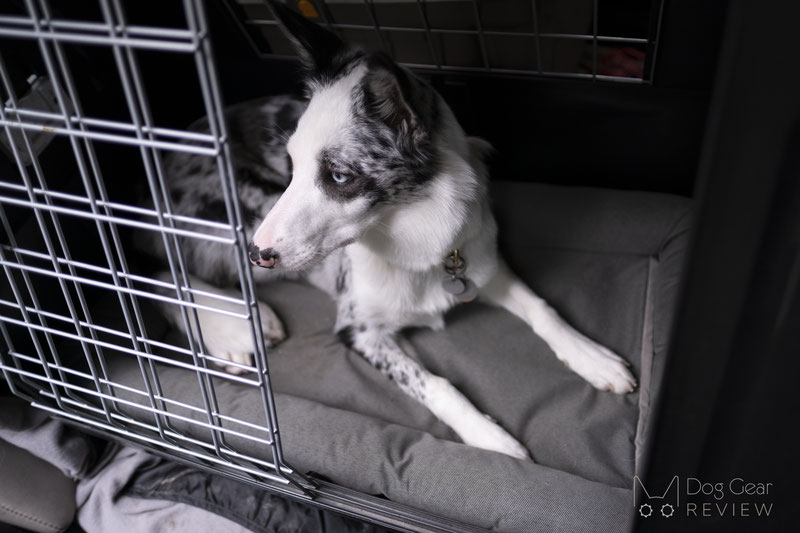 Where to buy?
You can buy this bed on their Amazon site. For reference, Mia's bed is a size Medium, but as you saw in the photos, a larger would be a more comfortable bed for her as an everyday bed.
Disclaimer: this review contains an Amazon affiliate link, which supports Dog Gear Review if you purchase the product after clicking on it without costing you anything extra. Using affiliate links will never compromise us writing unbiased, honest reviews!