About Petfusion
Petfusion is a company that would deserve more publicity! They make high-quality and very well-designed pet products like beds, feeders, cat scratchers, etc.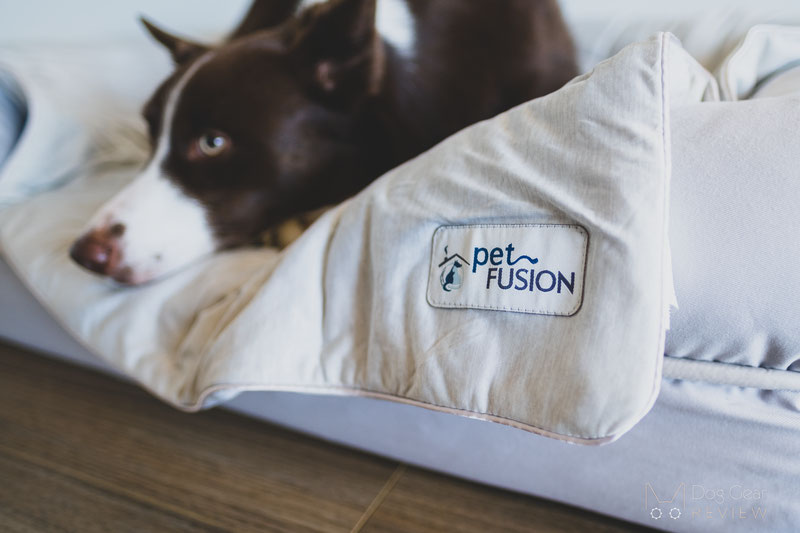 "Self-Cooling" Beds/Blankets
These so-called "Self-Cooling" technologies are based on using materials that are great in absorbing and releasing body heat. They don't have an active cooling effect, there is no water or gel involved, but the surface feels cool to the touch, making it more comfortable for the dog. To be clear, when checked with a thermal camera, there is no difference in the surface temperature of the bed vs. its environment, but it does FEEL cooler.
If this is not the cooling solution you are looking for, we have a long article detailing many different products that help dogs stay cool over the summer!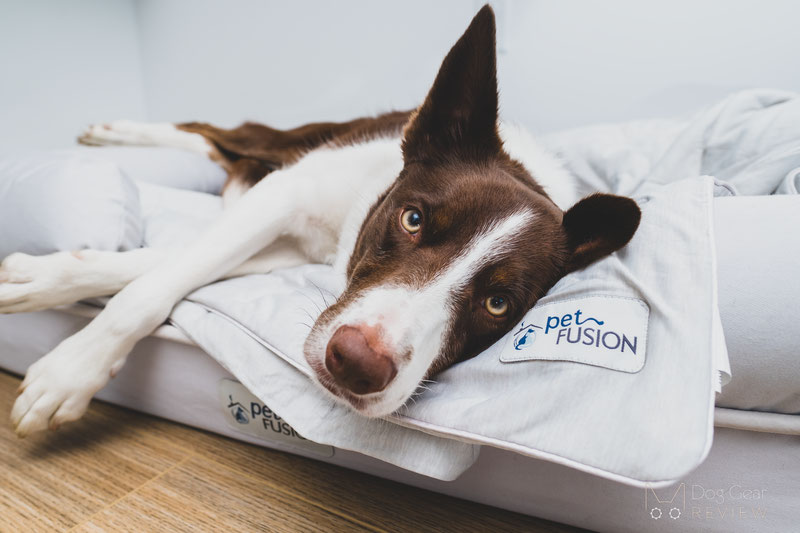 About the PetFusion Premium Cooling Blanket
The blanket is made of 80% nylon and 20% cool technology polypropylene (PE) fabric. Researchers at Stanford University developed this cooling material based on the PE fabric's ability to make the cotton or nylon material breathable when woven between the layers. Circulating air in the material helps to "pull" the heat from the surface of the material.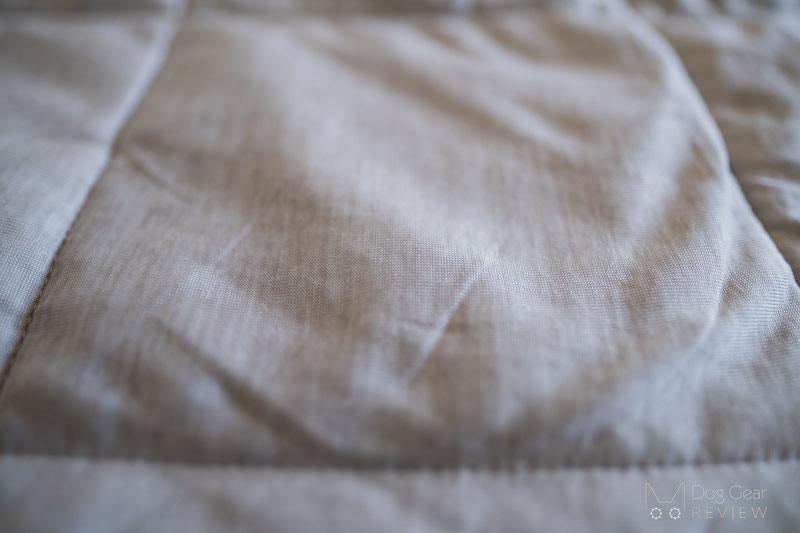 Premium Cooling Blanket Review
The Premium Cooling Blanket is a thick blanket that you can put on a bed or use as a standalone mat. It will not provide a substantial cooling effect as a bed with gel/ice would, but in return, you don't need to put it in the freezer or prepare it anyway. It eventually warms up under the dog somewhat, but much less than other blankets, and it stays cool much longer.
I was surprised by how cool the material feels in real life. It is a soft but durable material that had multiple rounds in the washing machine without any issues. The label says machine wash cold and tumble dry on low, but we just air dried it since it dries pretty fast. In general, it's preferable to have a dog bed or blanket that can be machine washed at high temperatures to sanitize and thoroughly clean it, so this is the only downside of this cooling material in my mind.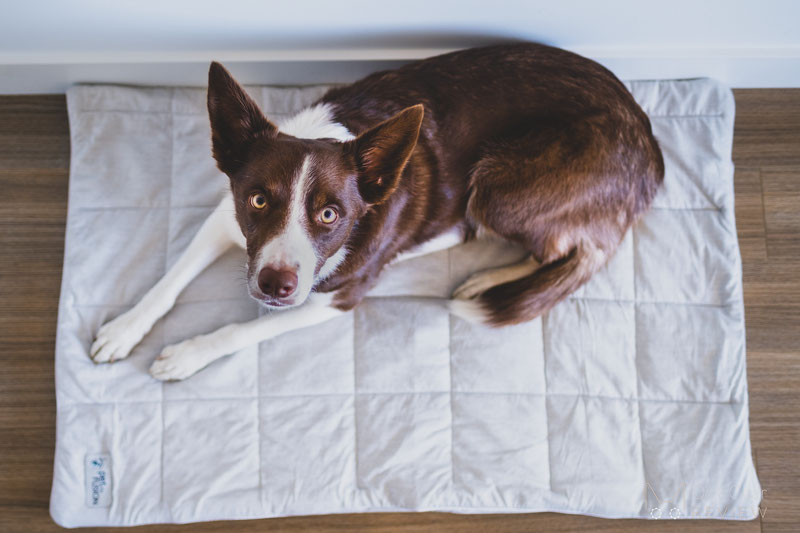 We received a large blanket, which is 41"x53" (104x135 cm). I folded it in half when used as a standalone blanket, which still provided plenty of room for Mia and made it a thicker and softer surface to sleep on.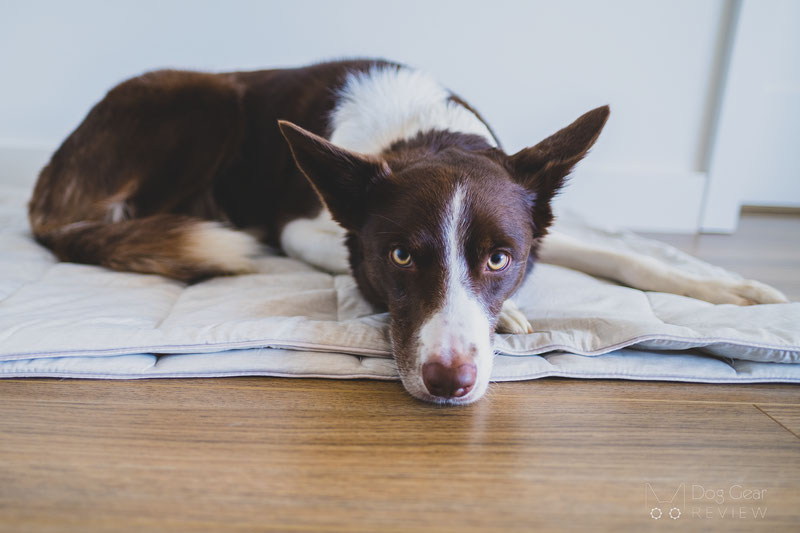 To summarize, this is a simple solution to a dog bed (or to use it as a bad) for the summer that will exceed your expectations. It sure made Mia enjoy her memory foam bed again on hot days!
Where to buy?
You can buy all their products through Amazon site. The blanket comes in two colors and four sizes.
Disclaimer: this review contains an Amazon affiliate link, which supports Dog Gear Review if you purchase the product after clicking on it without costing you anything extra. Using affiliate links will never compromise us writing unbiased, honest reviews!