About PETDURO
PETDURO is a fast-growing company that came out with many new dog and cat products even while we were testing their collar and leash combo. Their harnesses, collars, and leashes come in many different colors and patterns so everyone can find something they like.
About the PETDURO Engraved Collar & Leash
PETDURO's collars come in tons of different colors and patterns; ours is called the Bubble.
All of their collars can be purchased separately or as a matching set. They also offer a matching bow tie that can be attached to the collar for every design.
The collar's and the leash's materials are the same: a soft canvas with the pattern and a cotton layer at the back.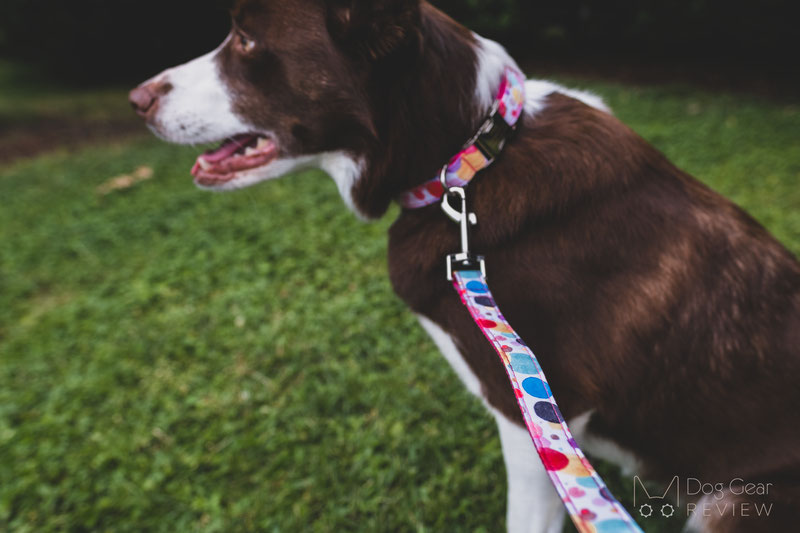 Both the leash and the collar features metal hardware. The laser-engraved text on the buckle is easy to read and proved durable over the months we used it. When providing the text for the buckle, you can enter it in three lines, each allowing up to 25 characters which are plenty for the most essential information.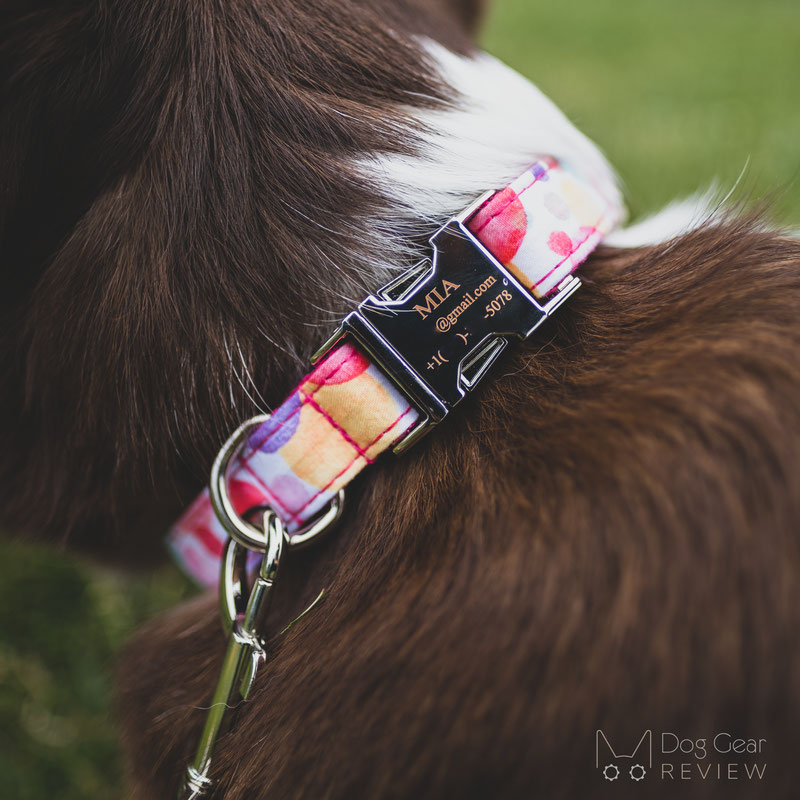 The collar comes in 5 sizes and is adjustable. The leash is on the shorter side with its 4 feet (120 cm) length, but it's comfortable for more structured walks. It also has a steel clip below the handle that allows you to attach a poop bag holder or wear the leash around your waist.
PETDURO Engraved Collar & Leash Review
Mia needed their small size, which is only 0.8" wide, so it is definitely on the narrower side and can get lost in her hair. Both the leash and the collar is lightweight, and it doesn't make the impression of being sturdy, although we haven't had any quality issues with them so far. The metal buckle itself seems sturdy, but the clips are a little fidgety, and it feels they might not click in all the way, but again, we haven't had any problems with it so far.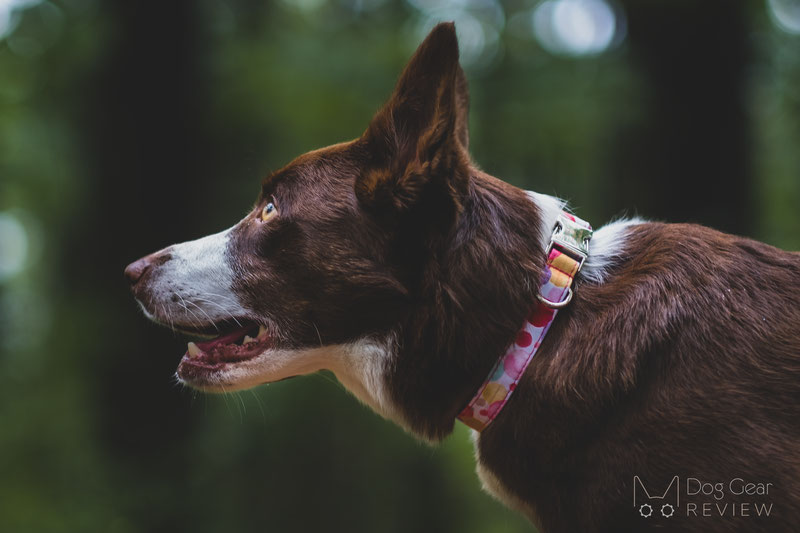 It feels this colorful set is more geared towards smaller dogs and city walks since the material isn't water-proof, and it seems it wouldn't handle muddy hikes well over a longer period - or at least it wouldn't look and smell pleasant after a while. There is no information on their website on the pull strengths of the collar or the leash, but I probably wouldn't use it for a large dog who is lunging or for one who is chewing the leash.
Having the option to engrave text on the collar is a great feature! A tag hanging from the collar can get caught on something or fall off. The engraved buckle provides a safe and easy way to ID your dog and help them get home ASAP without the risks of a standard tag.
It is a stylish and lightweight collar that's safe to wear, and being able to purchase it in a matching set is a nice extra.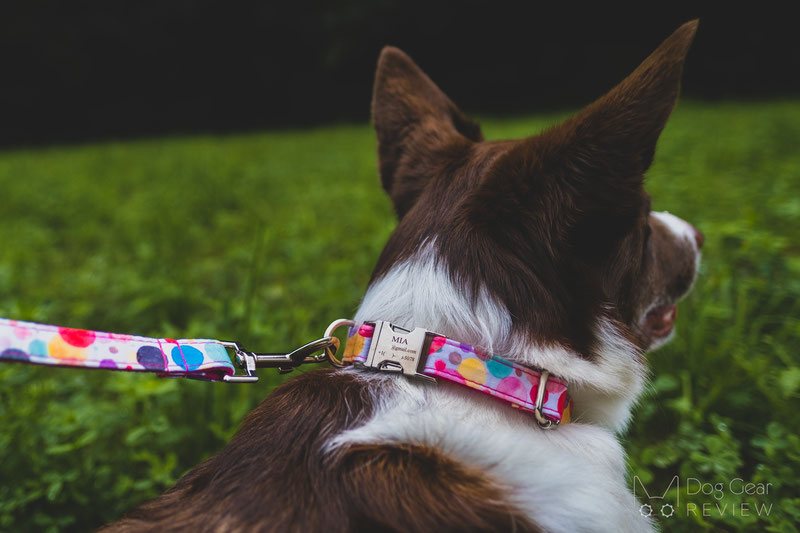 Where to buy
You can find their product list and all information on their website and on Amazon.
Disclaimer: this review contains an affiliate link, which supports Dog Gear Review if you purchase the product after clicking on it without costing you anything extra. Using affiliate links will never compromise us writing unbiased, honest reviews!