About Pet Craft Supply Co
Pet Craft Supply aims to become a one-stop-shop for everything a pet could need, from toys, beds, and accessories to treats. They offer high-quality and durable products and also put a high emphasis on customer support and feedback to continually improve their products.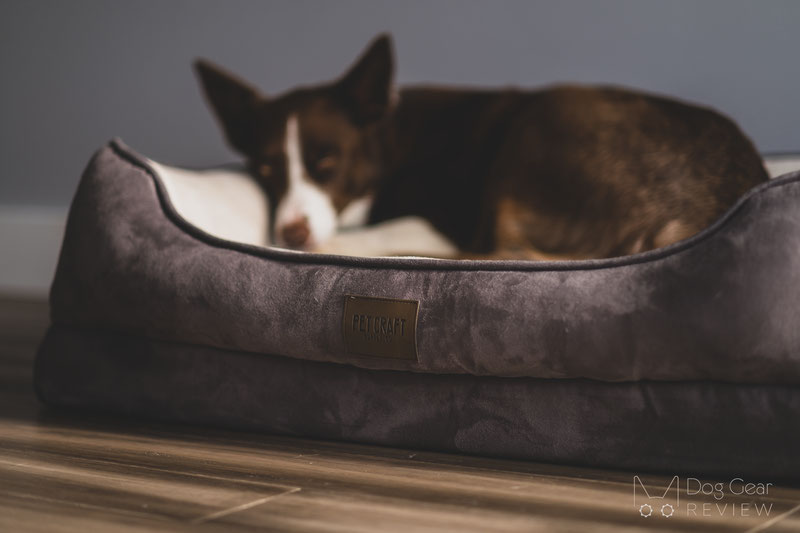 About the Premium Orthopedic Lounger Bed
The Orthopedic Lounger Bed is a thick bed with plenty of filling. It has a non-skid bottom, a soft plush cover on the sleeping area. It has small zippers around three edges, making it easy to assemble, disassemble the bed. The durable outer material has a micro-suede feel, although I couldn't find information on what it is made of.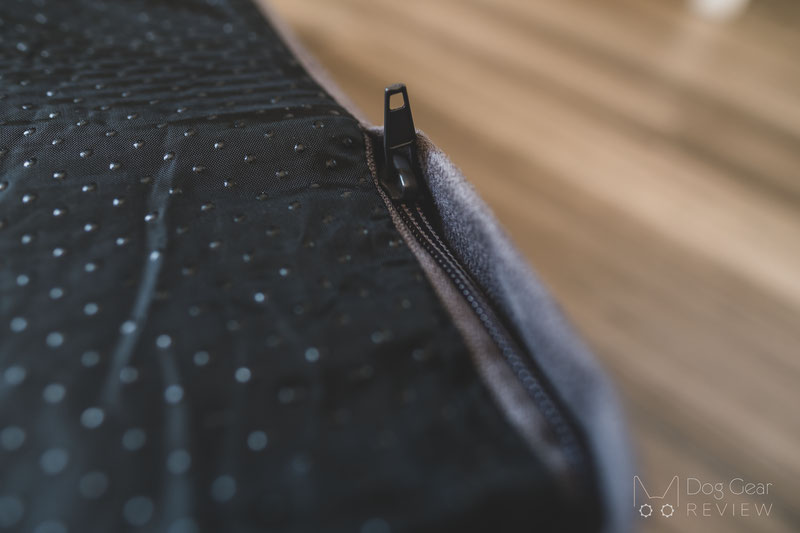 The bottom of the bed is a thick orthopedic memory foam mattress that can relieve joint pain. It is covered with a water-resistant (but not water-proof!) inner liner for extra protection. The mattress and the side bolsters are removable so that you can machine wash the cover separately.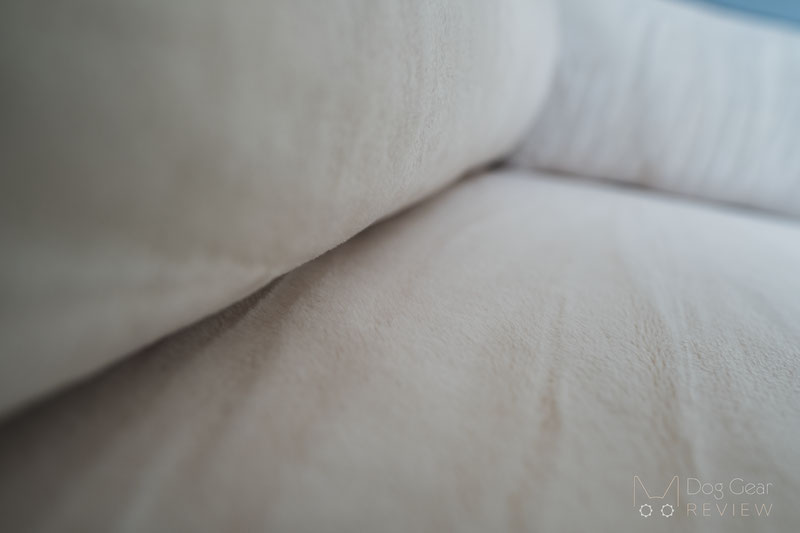 Premium Orthopedic Lounger Bed Review
We received this bed before the winter, and Mia has used it for months. She loves to snuggle into its corners on cold days, and it seems to keep her warm and cozy.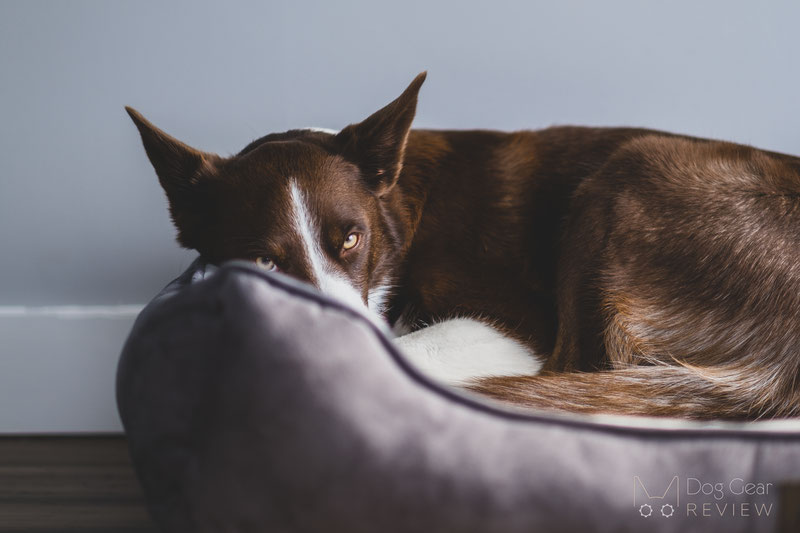 The overstuff side pillows are great if you have a dog who likes to rest their head on it. Mia prefers to curl up by them snugly, so the sides are somewhat pushed out at this point, but the bed keeps its shape reasonably well besides that.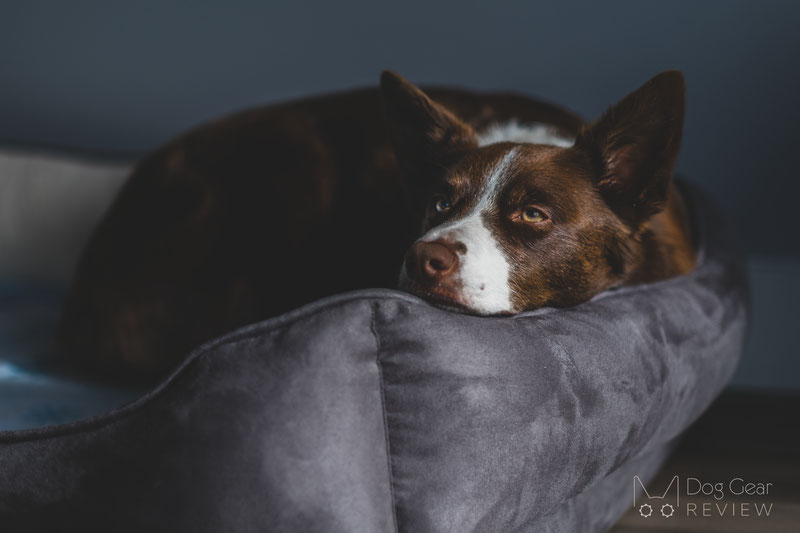 Having three tall bolsters while leaving one side lower is a great feature to help older dogs get in and out of the bed while still giving them the option to snuggle into it. The mattress is soft but dense, not the type where the dog sinks in too much. This helps dogs with joint pain step on it since its surface feels "stable."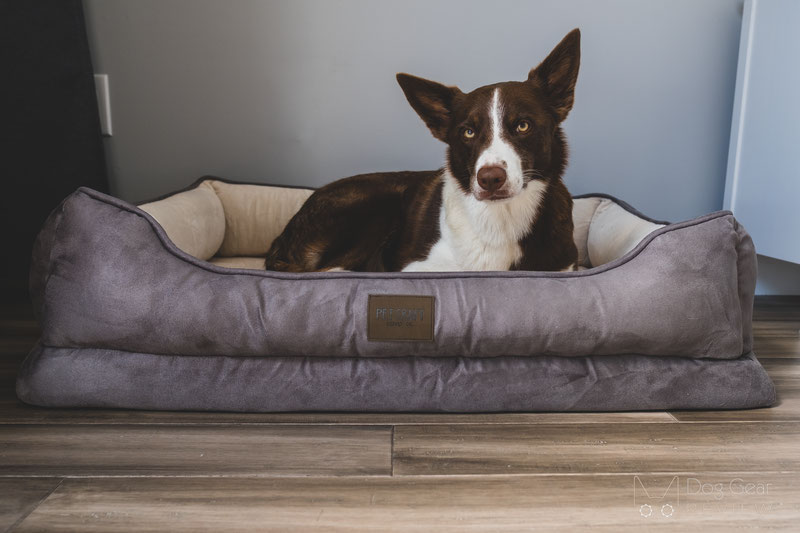 I like to cover the sleeping surface of the bed with a blanket which is easier to clean and replace when the whole bed doesn't need to be washed. Adding a cover is super easy with this bed because you can tuck in the sides of the blanket under the bolsters, so it stays in place better.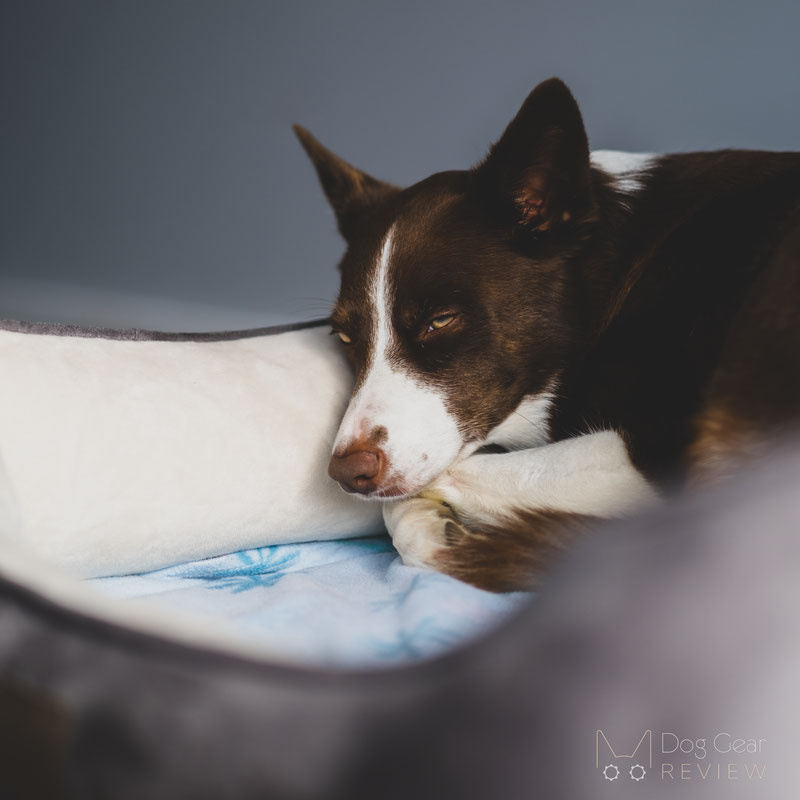 We received the large bed, which has a huge sleeping surface. Although it might look oversized for Mia, she likes to sleep on her back on warmer days, and she easily utilizes all that room.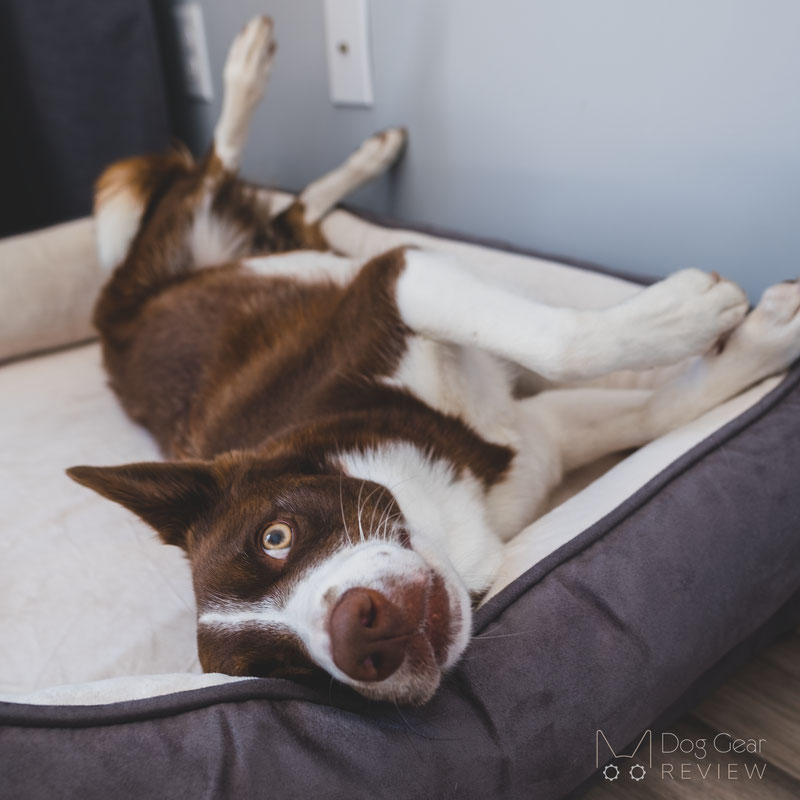 To summarize, this bed is built to last, has a premium feel, and looks great! Mia slept on it almost every day, I washed it multiple times, and it still looks brand new. However, although it has a durable outer layer, it is not chew-proof, so this would probably not be ideal for a puppy.
Altogether, Mia and I are impressed with this bed! I only wish it would come in more sizes, not only medium and large.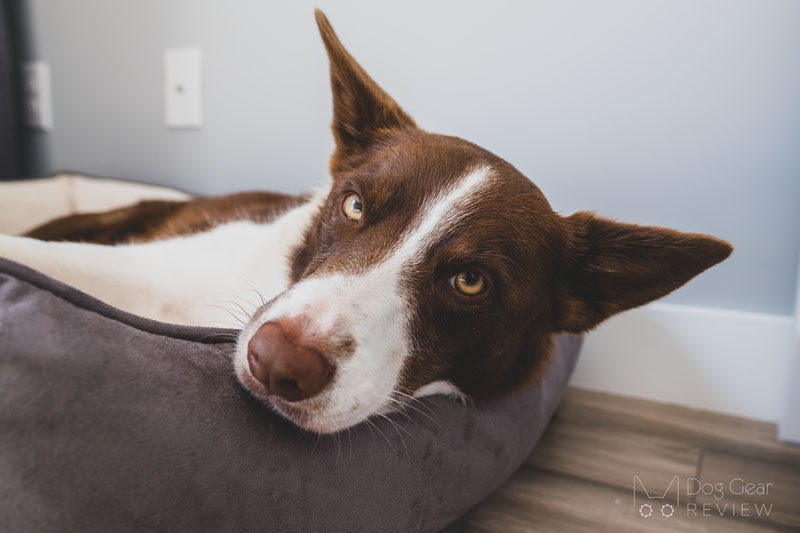 Where to buy?
You can buy all their products through their Amazon site. For reference, Mia's bed is a size Large.
Disclaimer: this review contains an Amazon affiliate link, which supports Dog Gear Review if you purchase the product after clicking on it without costing you anything extra. Using affiliate links will never compromise us writing unbiased, honest reviews!