About Partnered Paw
Behind Partnered Paw, there is Tasha, who started to make collars for her dogs years ago. Her business has grown, and now it's almost her full-time job. Every collar is hand-made to order, so there is room for customization as well!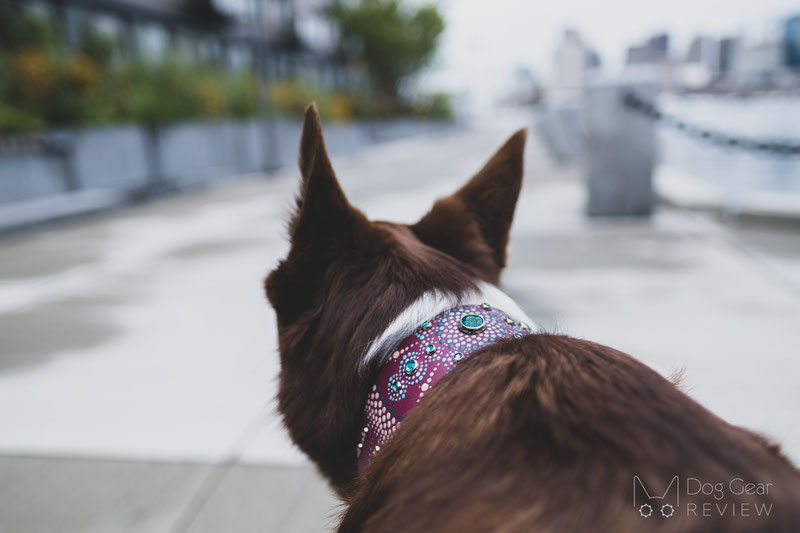 Partnered Paw Custom Collar and Leash Review
We received two 1.5" collars and a leash from Partnered Paw. I especially love these collars because Tasha custom-made them for Mia - we agreed that she would come up with something that best represents her brand and matches Mia well. And she came up with much better designs and color combinations than I would have! So if you are ever unsure about which color or design to go with, I highly recommend asking for her input! ;)
One of the collars is from her new Mandala line. It is hand-painted and features matching crystals. The paint is waterproof and the nickel plated brass also handles water well, so even though the collar looks delicate, you don't need to worry about using it for swims. They are also super easy to clean with a rinse or with a little soap.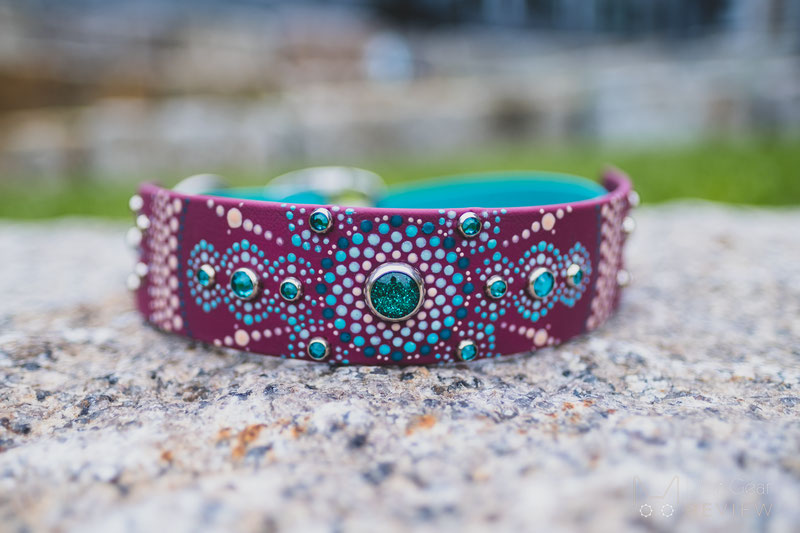 The other collar features an owl that glows in the dark! The owl is a heat transfer vinyl applied with a professional heat press.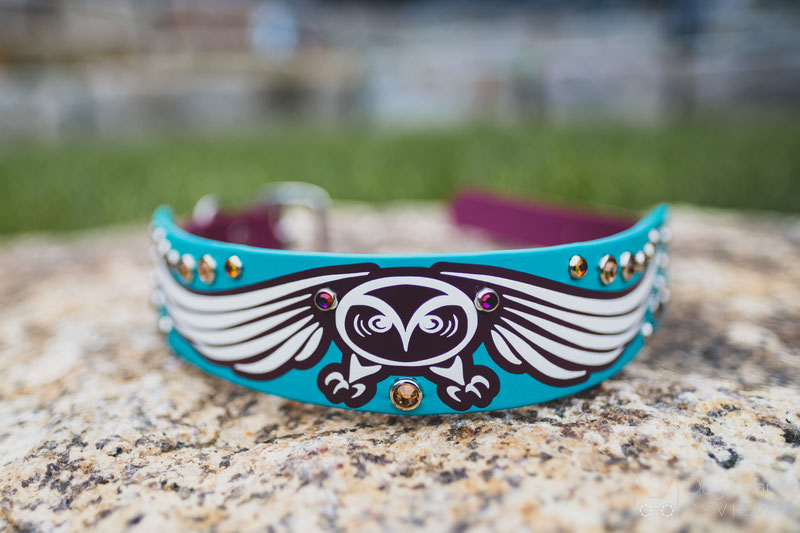 It is surprisingly visible at night and glows for a reasonably long time.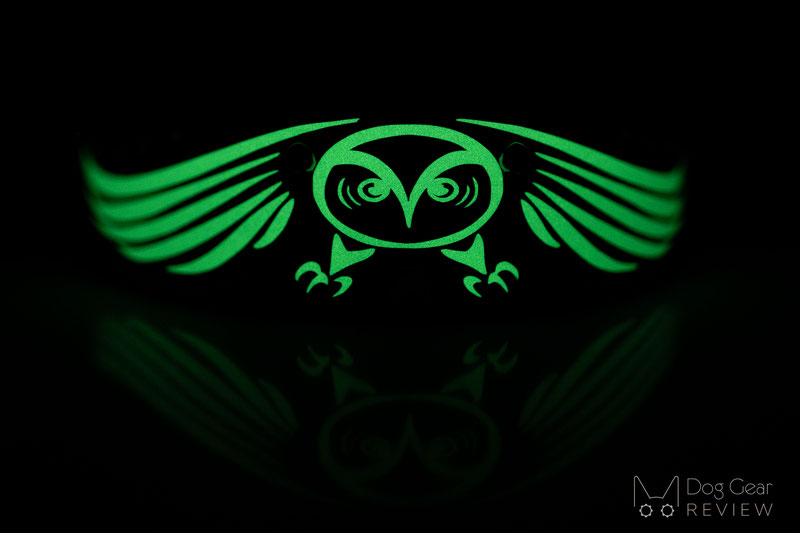 The colors of the two collars are reversed - one has the wine top tapered to the teal Biotene, while the other is the opposite. This way, they are very different but still matching. I love how both collars have the same colors, so the leash also matches both!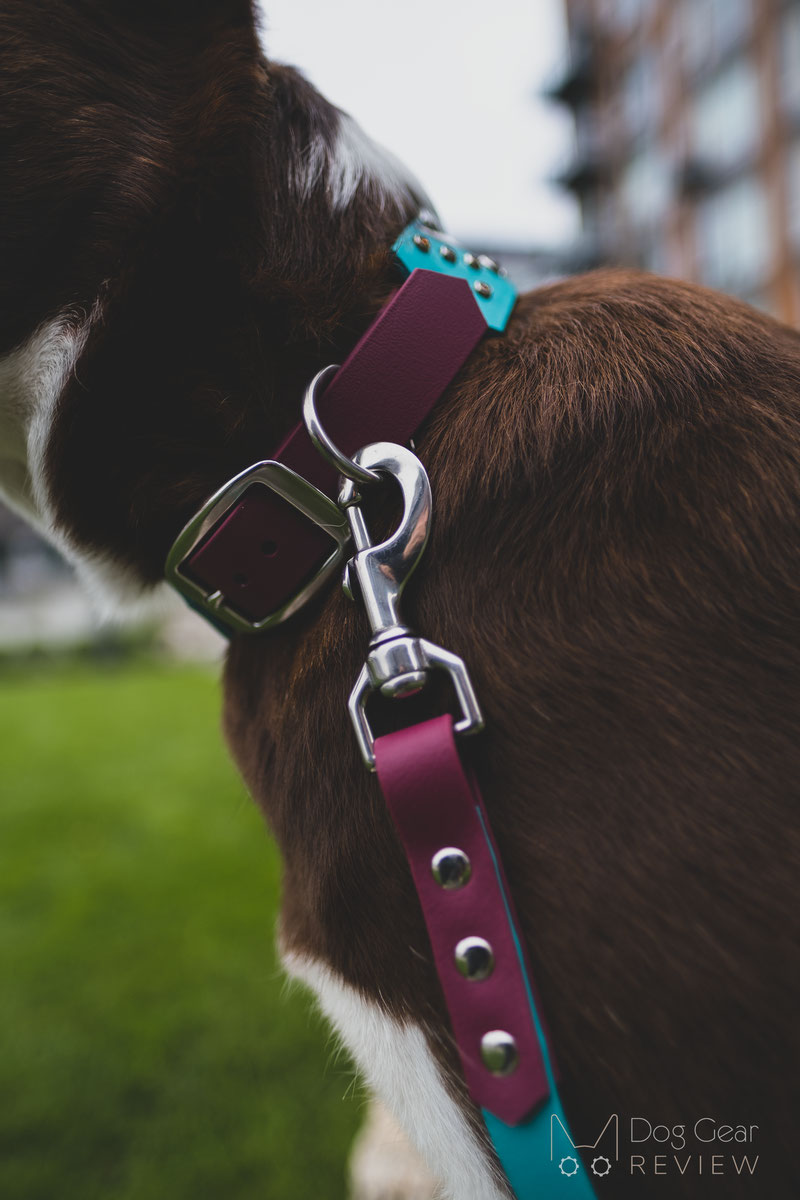 The prongs holding the crystals are sealed on the back of the collar to prevent the hair from getting stuck there - even though there is another layer of Biothane going all around under the top one.
Another great detail is the curved stainless steel buckle and big D-ring. The big buckles make putting on the collars quick and easy.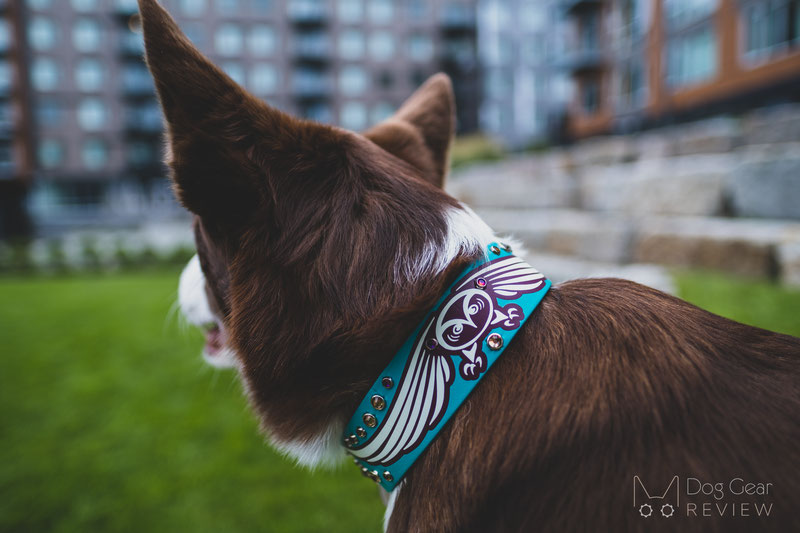 Both collars are made with stunning details, and we haven't had any issues with the crystals loosening or the paint peeling so far, even though Mia can be rough on her gear. Partnered Paw offers unique, well-made collars and leashes, and I cannot bring up any cons on quality or design that we would have experienced while using. At the same time, we got questions and comments about it almost every time Mia was wearing it. :)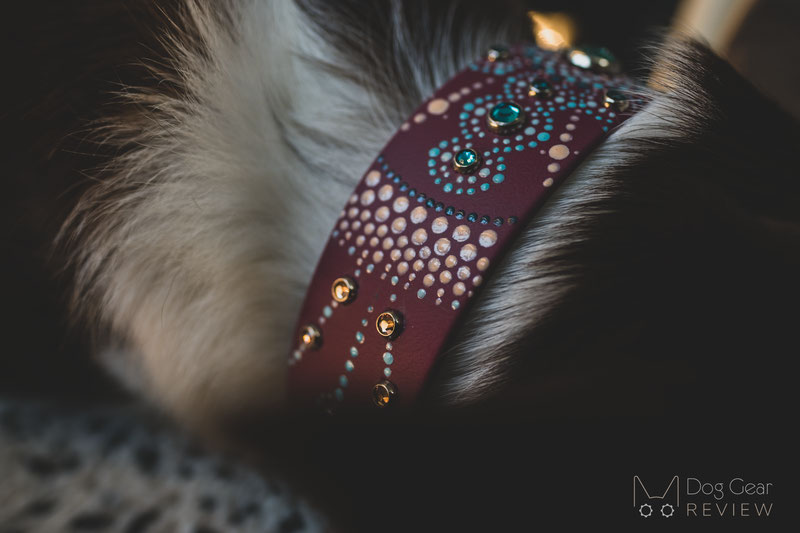 Where to buy
You can find their products on Etsy and can follow them on Instagram or Facebook. All collars are made to order, so there is room for customization!