OneTigris is a tactical-style outdoor gear store selling all kinds of products, from airsoft gear to affordable military-style dog harnesses.
About the OneTigris X COMMANDER Harness
The OneTigris X COMMANDER Tactical Harness is part of OneTigris's new X series, inspired by the world of reactive armors and mechas.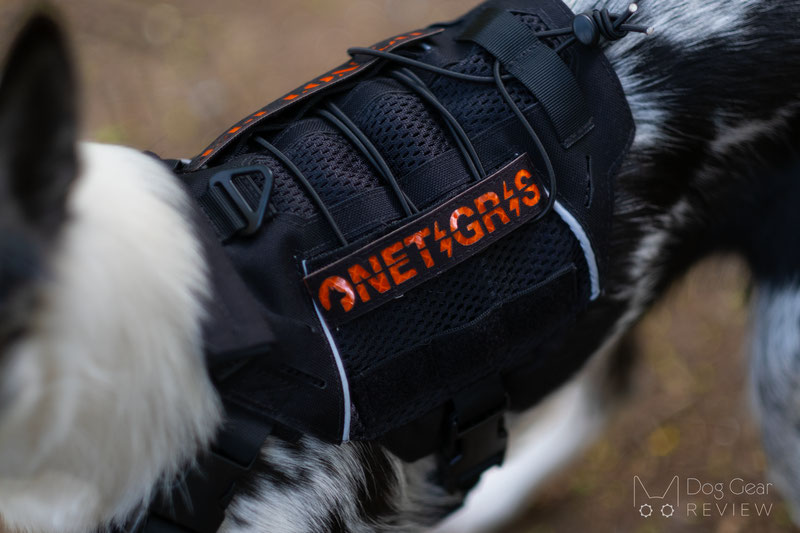 This harness offers a blend of lightweight comfort and durability while maintaining functionality. Crafted from 1000D nylon material fused with resilient TPU (Thermoplastic Polyurethane), and a double-layered high-strength mesh, the X COMMANDER harness is built for durability and breathability.
Weighing between 10 (285g) and 17 ounces (350 g), this light harness is particularly well-suited for warmer weather, and its quick-dry design ensures it won't hold onto extra water after a swim or a muddy trail. The harness currently comes in black and coyote brown but has reflective strips on both sides of the vest, adding visibility in low-light conditions.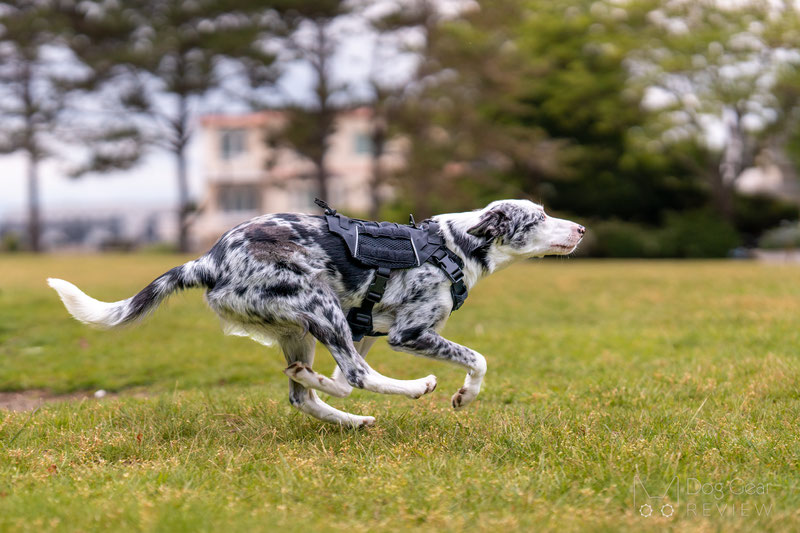 It has a MOLLE system featuring precision laser-cut webbing, allowing you to attach pouches and velcro labels. The harness also offers flexibility in leash attachment, with two Zinc Alloy D-ring options – one on the front chest for no-pull leash control during training sessions and another on the back (closer to the neck) for everyday use, hikes, and outdoor outings.
The four UTX-Duraflex® Buckles make it easy to put on even for gear-shy dogs. It comes in three sizes at the moment: small, medium, and large.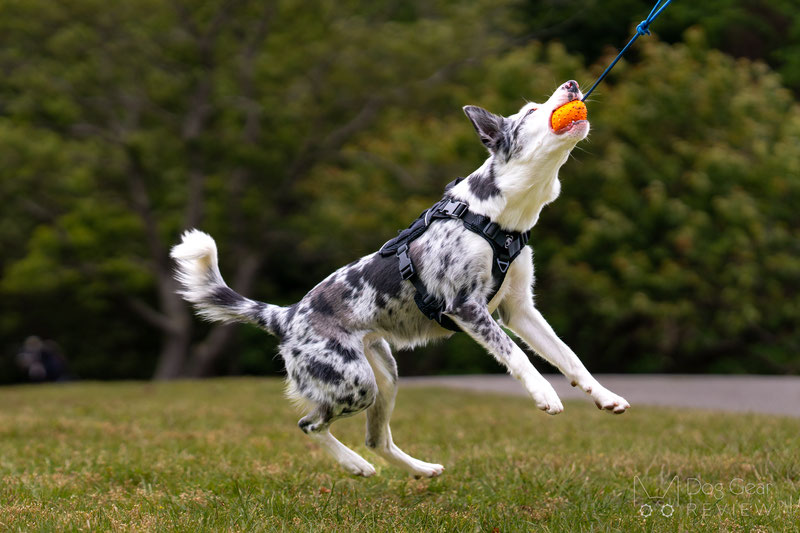 OneTigris X COMMANDER Harness Review
The OneTigris X COMMANDER harness is easily my favorite OneTigris harness we have tested so far, and we had the chance to try out quite a few of them over the years. OneTigris's ongoing investment in research and planning shows with this one!
It is an incredible light harness but still sturdy. The four buckles on the straps allow you not to pull over the dog's head if they are gear-shy or are wearing a bulky GPS collar. Having a symmetrical design with buckles on all straps also eliminates the issue of constant rotation that we have seen with other harnesses featuring one or three buckles.
The two velcro panels on both sides allow you to add four patches.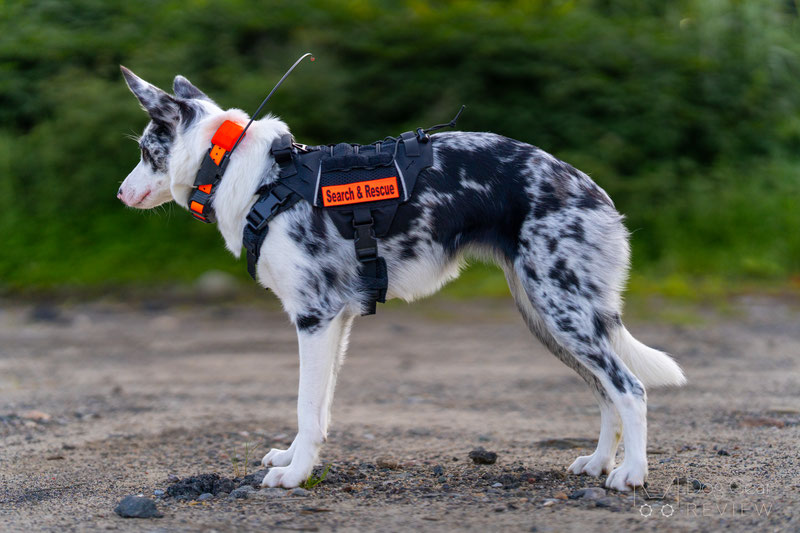 Zulu is a hard-to-fit dog with her deep chest and small neck, and the OneTigris X COMMANDER harness finally fits her perfectly! It doesn't sit too close to the armpit, it doesn't slide down on her shoulders, it doesn't ride up or rotate.
The front no-pull ring is not as effective as other harnesses specifically designed for the no-pull purpose, as the comfortable armpit clearance gives room for the harness to slide up and to the side when pulled by the front ring. The harness is also not a rigid one due to the breathable and light materials, so when the leash is attached to the front ring, it doesn't stay in place, as well as a heavier, more robust harness.
It is still a usable no-pull ring but more for gentle corrections than for a large dog who lunges into the leash.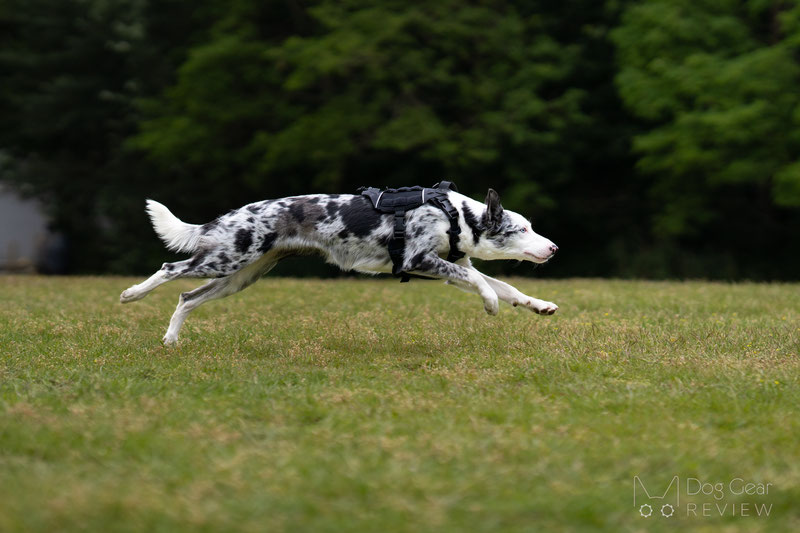 The big handle is easy to grab when you need better control over the dog. It stands out a bit, which always comes with the possibility of getting caught on something in the woods, but it lays fairly low when not used.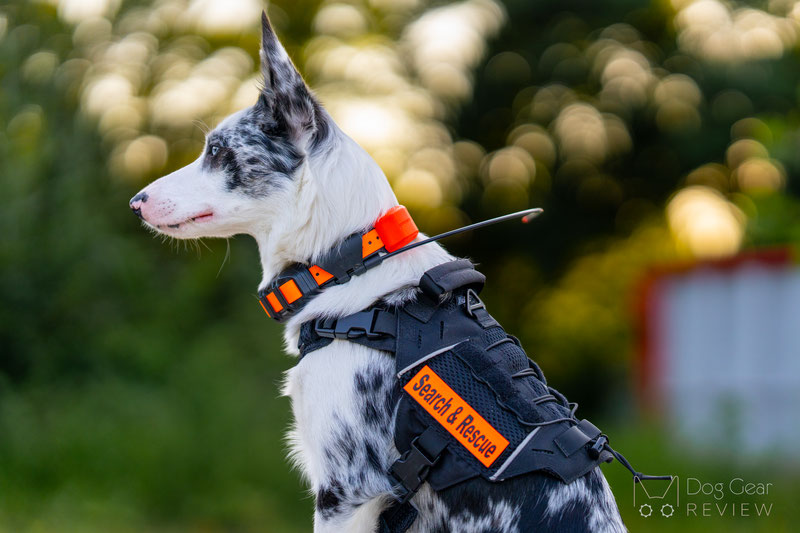 Functionality Review of the X COMMANDER Harness
No-pull correction: It has a no-pull front ring, which works reasonably well.

Running/Biking: You can use it if the dog runs next to you, but this is not a pulling harness. The chest and neck sections are not padded enough, and the leash attachment should be placed farther back for better pressure distribution when pulling.

Hiking: We used it a lot on hikes, and having the handle was excellent to support Zu or to grab while letting others pass us on the trail! It doesn't really soak in water (however, it is not waterproof) and leaves the shoulders free, which is ideal for hiking.

City walks: Works well; the ring closer to the neck gives you good steering power, which is handy in busy environments. The velcro panels allow you to add patches, e.g., if your dog needs more room or is in training.

Easy to put on/adjust: all four straps have plenty of room for adjustment. All straps have buckles, so putting on the dog is easy.

Visibility: This harness currently only comes in black and coyote brown, but it does have reflective parts.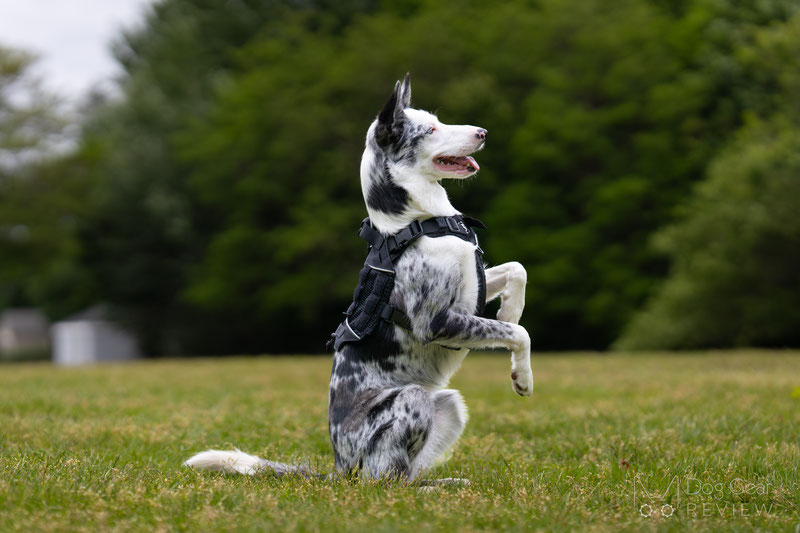 Review Summary
The OneTigris X COMMANDER Harness is a well-made, versatile harness. It is a great option for the summer heat when breathability can significantly help dogs stay cool under the harness, but it is a solid harness to use all year around. It is also great if you want to display patches but also want a low-profile harness that allows for unrestrained shoulder movement.
We have heavily used this harness for casual walks, hikes, and search training over the months, and it is still in good shape. We haven't run into any quality issues with the buckles, sliders, or the material fraying.
Where to buy
You can buy the X COMMANDER Harness on Amazon or on their website, where you can use the "DGRCODE-US10" coupon for 10% off!
You can find sizing information, videos, and detailed descriptions of each product on their page. The X COMMANDER Harness comes in three sizes: S, M and L.
As always, be sure the harness is a good fit for YOUR dog. If you need help deciding, read our article on harness fitting.
Disclaimer: this review contains affiliate links, which supports Dog Gear Review if you purchase the product after clicking on it without costing you anything extra. Using affiliate links will never compromise us writing unbiased, honest reviews!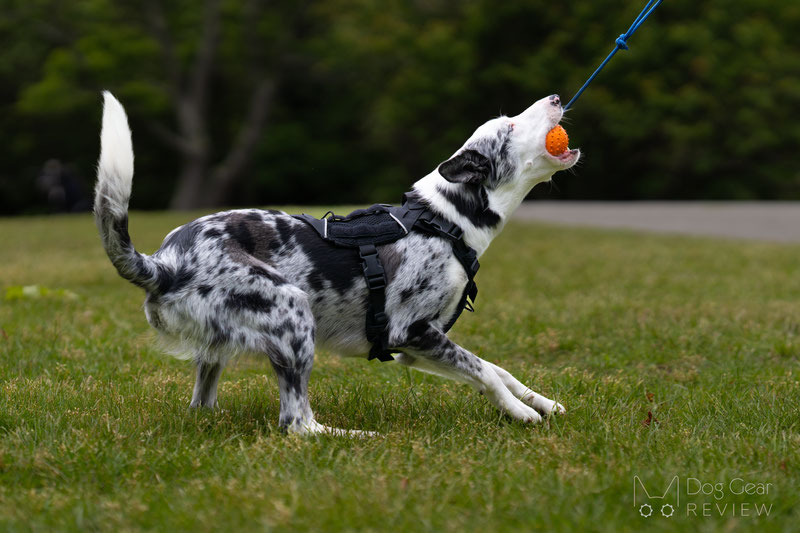 Zulu's measurements
Many of you asked for the dog's measurements in reviews to better understand the different products' fit, so I'm sharing Zulu's below for reference.
Shoulder height: 19 inches (50 cm)
Weight: 29 pounds (13 kg)
Widest chest circumference: 24 inches (60 cm)
Neck circumference for collars: 13 inches (33 cm)
Back lengths: 17 inches (44 cm)