About OneTigris
OneTigris is a tactical-style outdoor gear store selling all kinds of products, from airsoft gear to affordable military-style dog products.
About the OneTigris Dog Sleeping Mat 03
The OneTigris Dog Sleeping Mat 03 is a lightweight, packable mat for traveling or camping. It comes with a small stuff sack and only weighs 1.1 lbs (510 g).
Packed Dimensions: 15"x 6.5" / 38cm x 17cm
Mat Dimensions: 3.2ft x 2.3ft / 97cmx 71cm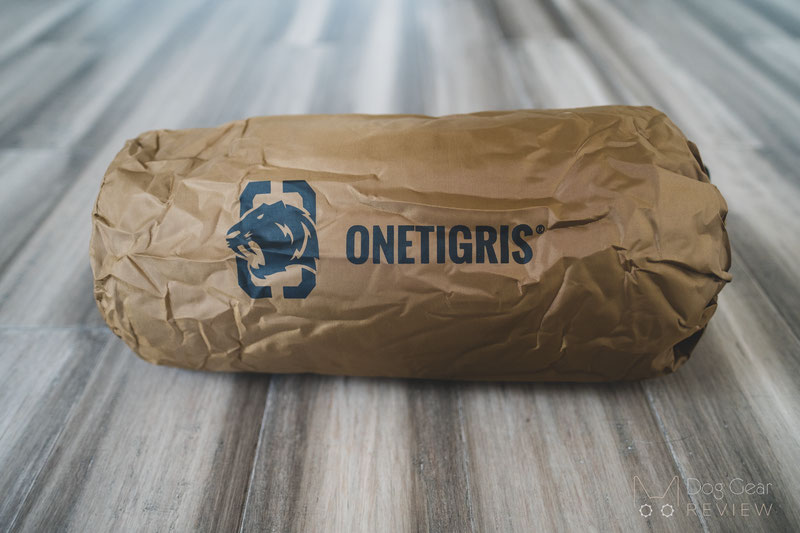 The Oxford Fabric outer shell is very durable and water-resistant, so you don't need to worry about putting it on the ground in any weather. Most of the dirt is easy to shake out or wipe off when dried, but the bed is also machine washable with a gentle cycle. It is filled with Polyester cotton that provides padding and warmth.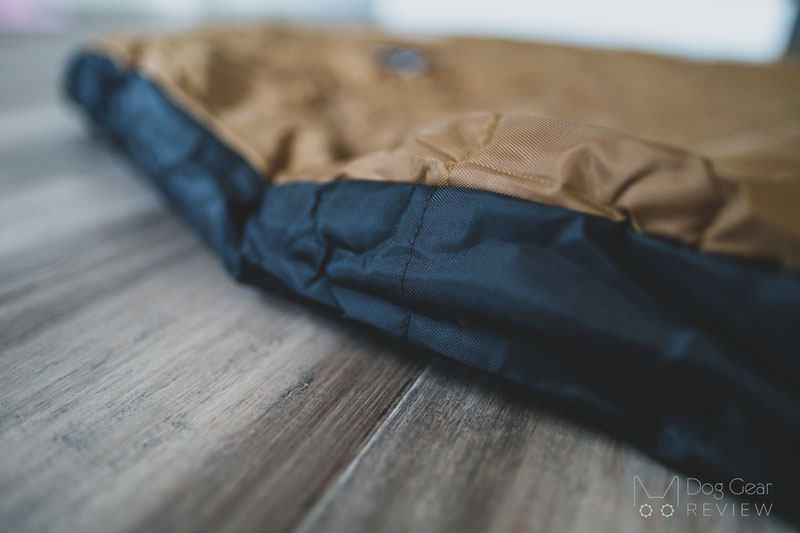 OneTigris Dog Sleeping Mat 03 Review
This Sleeping Mat is the perfect choice for adventures when packability is critical, but you also want to provide extra warmth and comfort for the dog after a long day. We took it with us when visiting friends and used it on chilly outings when I wanted to give Mia a chance to warm up while taking a break.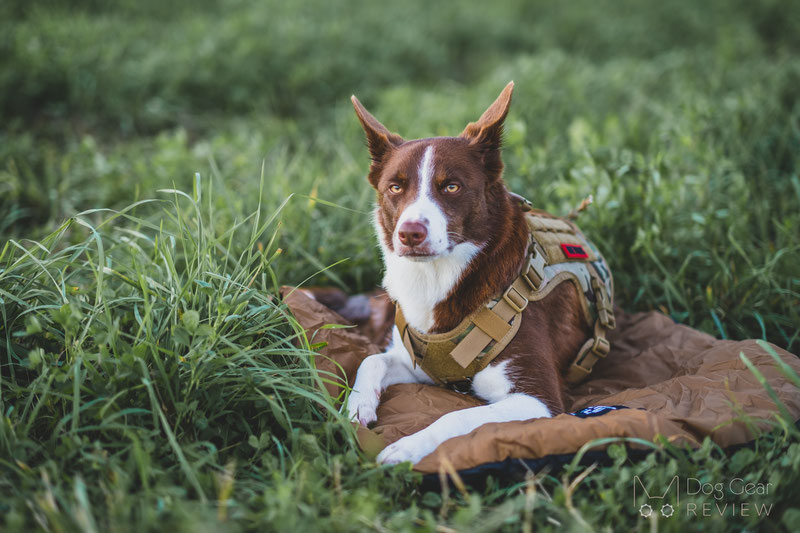 I like to add a bed or blanket to Mia's car crate so she can snuggle into it during the colder months. On search training, the dogs sometimes need to wait hours in the car before or after they work. It's crucial to keep them warm, not only for comfort but also because keeping the muscles warm helps avoid potential injuries.
This year we are using the Mat 03 that arrived just before the weather turned. It keeps Mia warm and cozy in the car while waiting for her turn. It's also easy to keep clean, which is a huge plus when putting a muddy dog back in the car after working in the woods.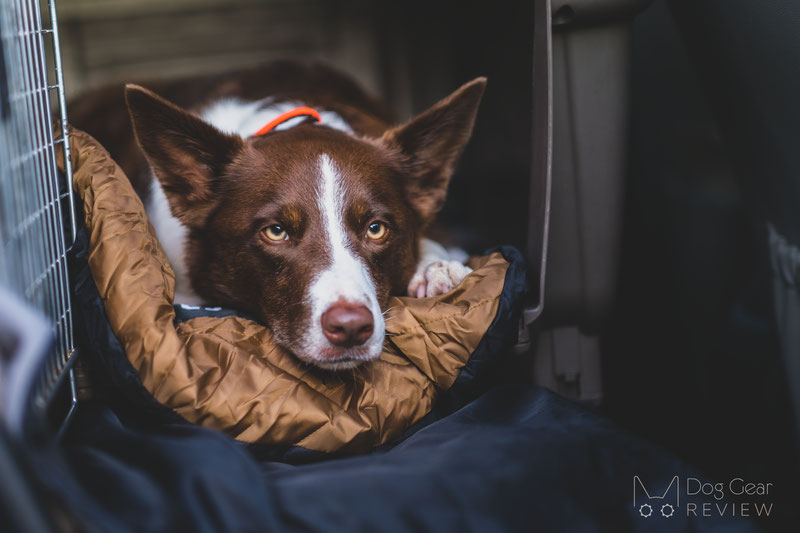 Although the outer material is not entirely waterproof, it keeps most of the mud out and doesn't soak in water from the ground. After multiple rounds in the washing machine, its water-resistance was somewhat degrading, but it still handles water fairly well. Its thickness is an excellent compromise between packability and support - it provides a fair amount of comfort and insulation while still not taking up much space.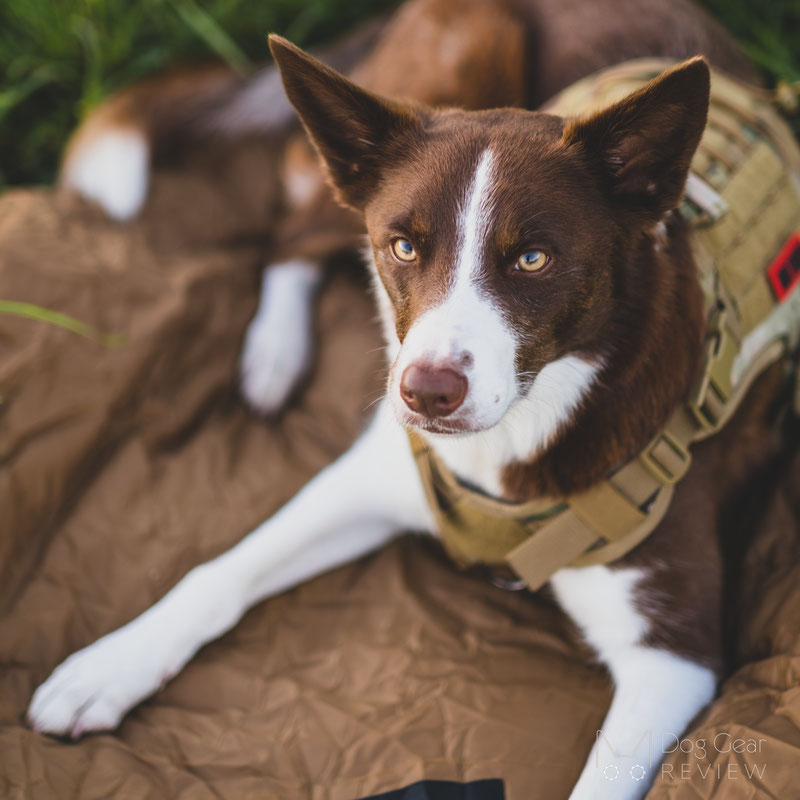 After a muddy adventure, it dries up quickly, and the ease of cleaning makes it a no-brainer to have it in Mia's car crate. We have been using it for months, and the outer material still looks new, and the filling didn't clump and is still fluffy.
To summarize, this is a great sleeping mat to add to your camping or travel gear for your small or medium-sized dog - I only wish it would come in more sizes!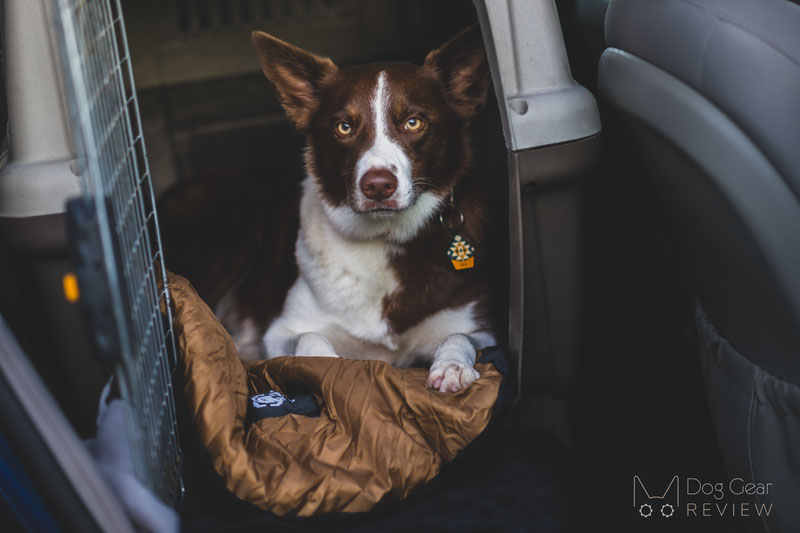 Where to buy and code
You can buy this Mat on Amazon and on their website where you can use the "DGRCODE-US10" coupon for 10% off!
The Mat 03 comes in three colors and one size.
Disclaimer: this review contains affiliate links, which supports Dog Gear Review if you purchase the product after clicking on it without costing you anything extra. Using affiliate links will never compromise us writing unbiased, honest reviews!