About OneTigris
OneTigris is a tactical-style outdoor gear store, selling all kinds of products from airsoft gear to affordable military-style dog harnesses.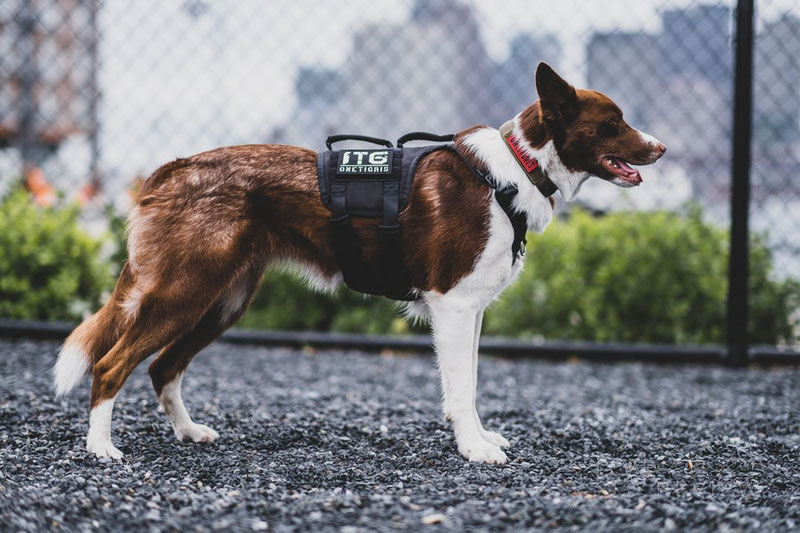 OneTigris Collar 05 Review
This adjustable nylon collar is their small dog collar, so it only comes in one size and two colors. The lengths is 9.8"-15" (25 cm-38cm) while the width is 1" (2.5 cm).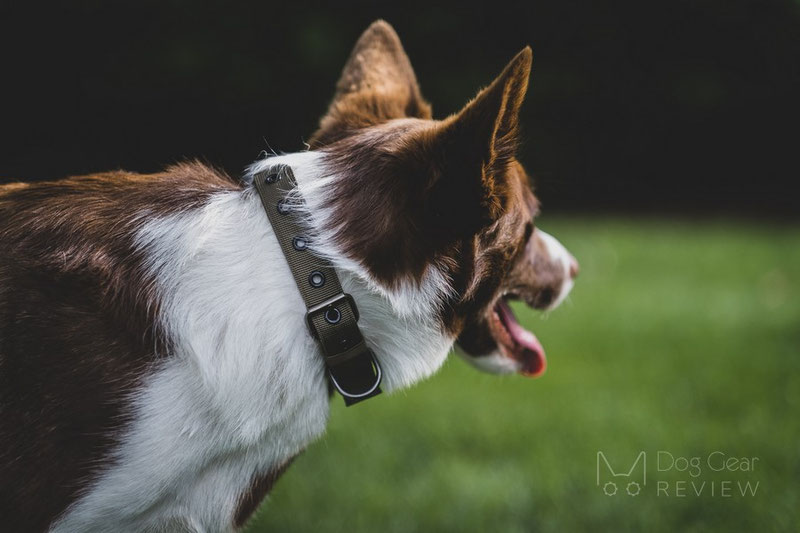 The best feature of this collar is the loop panel, which allows you to have replaceable patches on it like your dog's name or "Do Not Pet," "In Training," or whatever you need.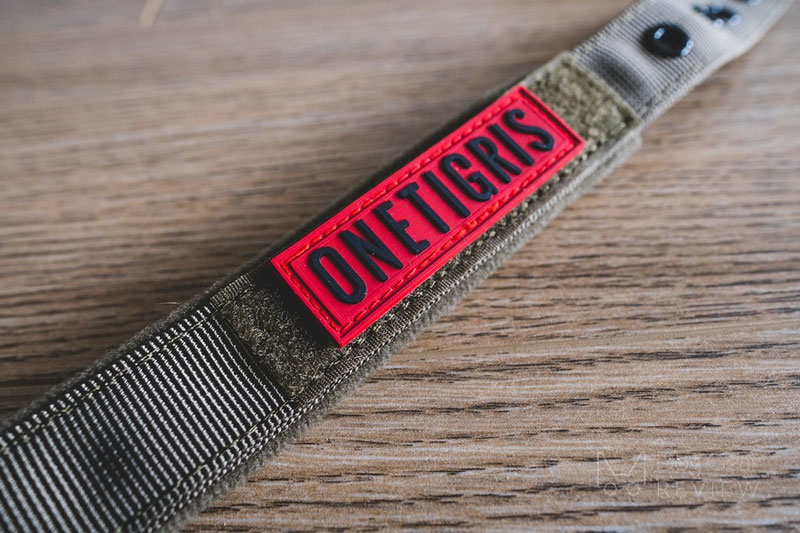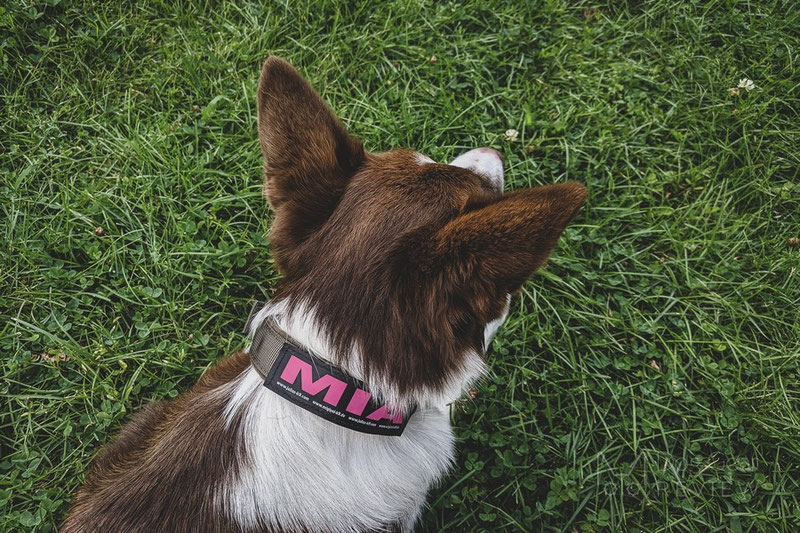 There are two elastic loops that you can use to tuck in the excess strap after adjusting. Both of these are strong and hold the strap in place nicely, but on the other hand, it takes a little time to pull the straps through them.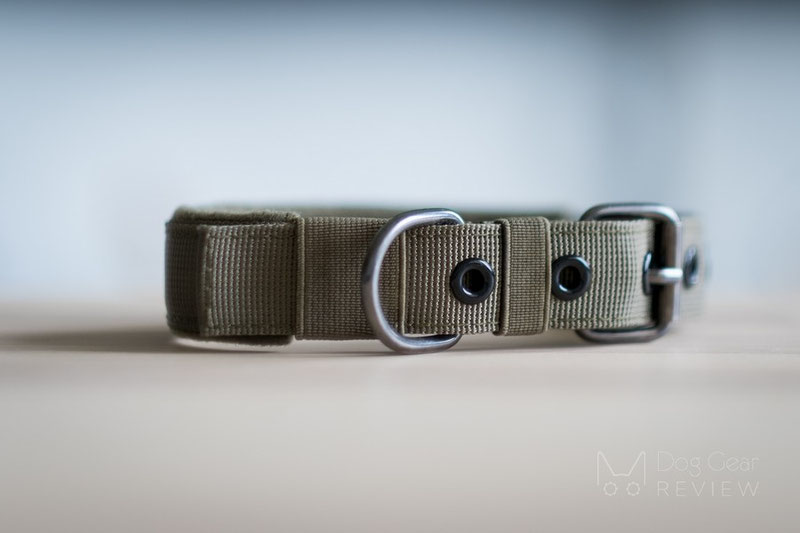 The inside of the collar should be lined with neoprene to prevent chafing. Without having extensive knowledge of these materials, our collar seems to be padded with some kind of fleece instead. Regardless, it is soft, did not look worn after using it for months, and it dries very fast!
The collar's width is enough to be visible on Mia's shorter hair, but probably this wouldn't be the case on a fluffier dog.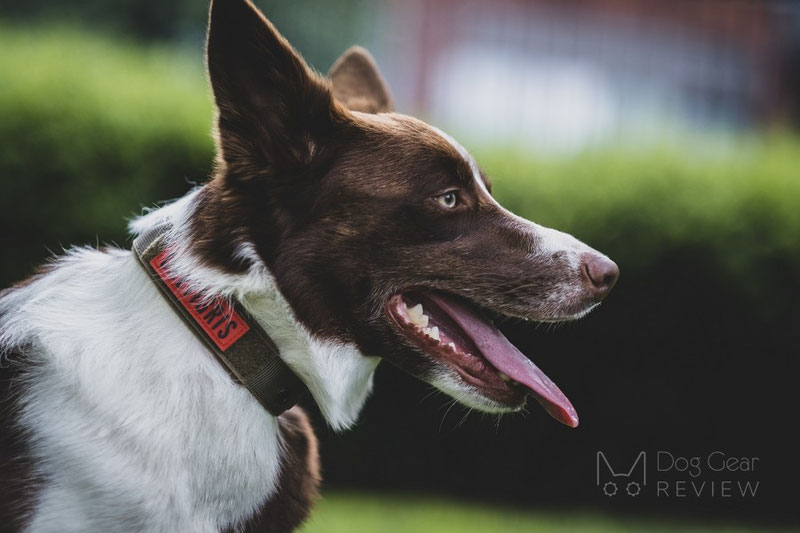 Altogether this is a nicely made collar! The lining, the double elastic loop for the excess strap, and the velcro patch panel are nice extras that show that this collar was made with attention to details.
Where to buy and Code!
They just stopped offering this collar but you can check out their website for their other collarsand you can use the "DGRCODE-US10" coupon for 10% off!
Disclaimer: this review contains affiliate links, which supports Dog Gear Review if you purchase the product after clicking on it without costing you anything extra. Using affiliate links will never compromise us writing unbiased, honest reviews!