Update: OneTigris discontinued this product at the beginning of 2023.
About OneTigris
OneTigris is a tactical-style outdoor gear store selling all kinds of products, from airsoft gear to affordable military-style dog products.
About the OneTigris Achilles Bomber Style K9 Jacket
The Achilles Bomber Style K9 Jacket is OneTigris's first dog coat. Like their other products, it focuses on durability while featuring a military style. The sturdy outer material is wind and water-resistant; the inside is lined with hair-resistant fabric, while the inner filling is heat retaining fiberfill. To make it even more practical, it is fairly dirt resistant, but is also machine washable!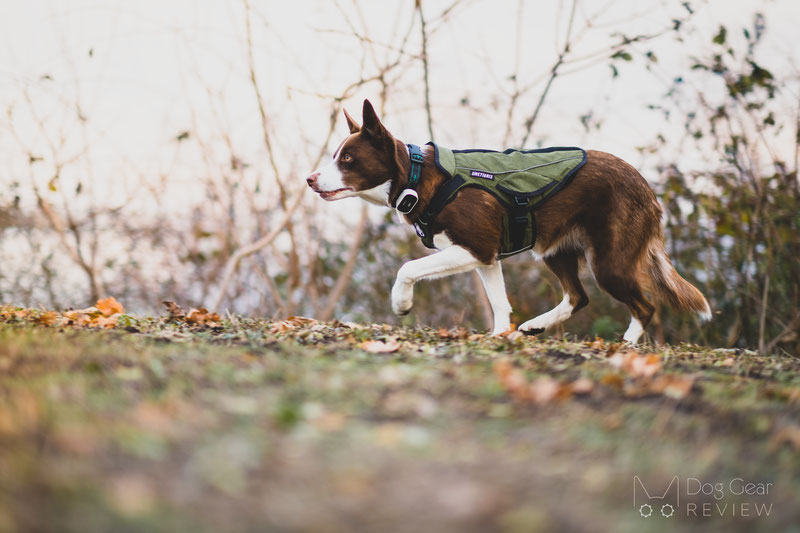 The jacket was made with great attention to all details - like hidden UTX-Duraflex® buckles and reinforced stitching where needed.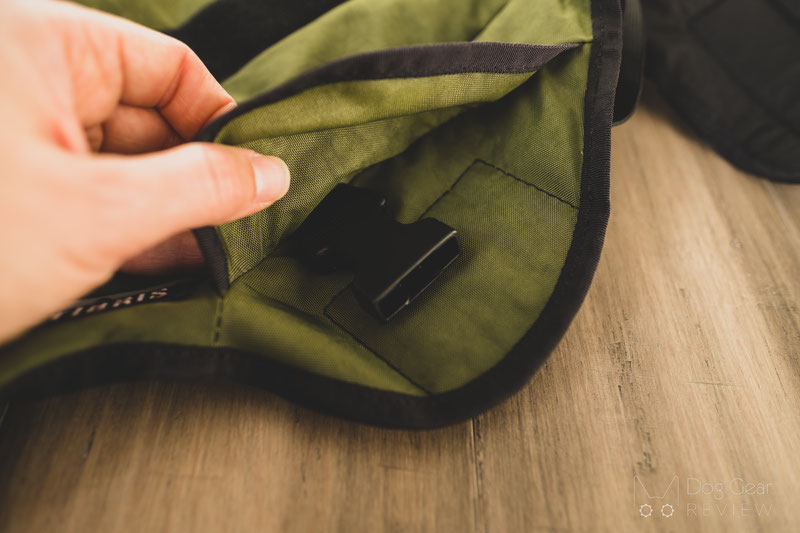 It also has a velcro patch panel along the back and reflective trimming on the sides and front for enhanced visibility in the dark.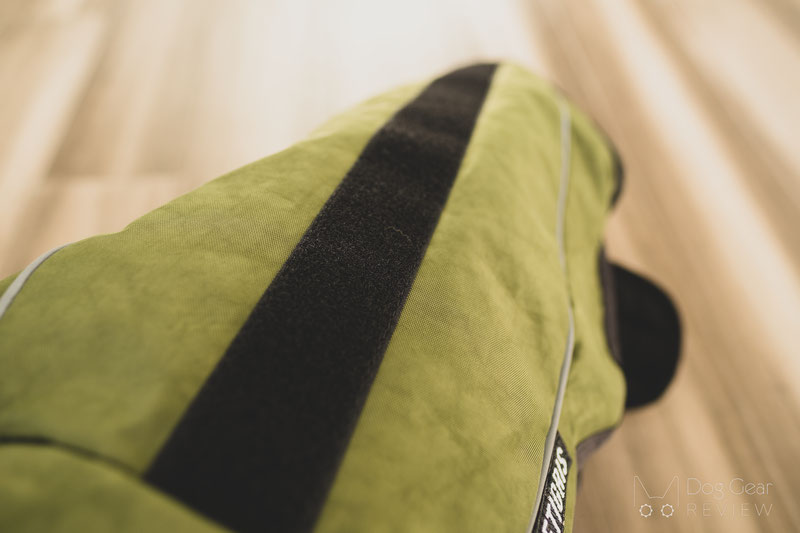 All the straps are adjustable to ensure a non-restrictive, comfortable fit.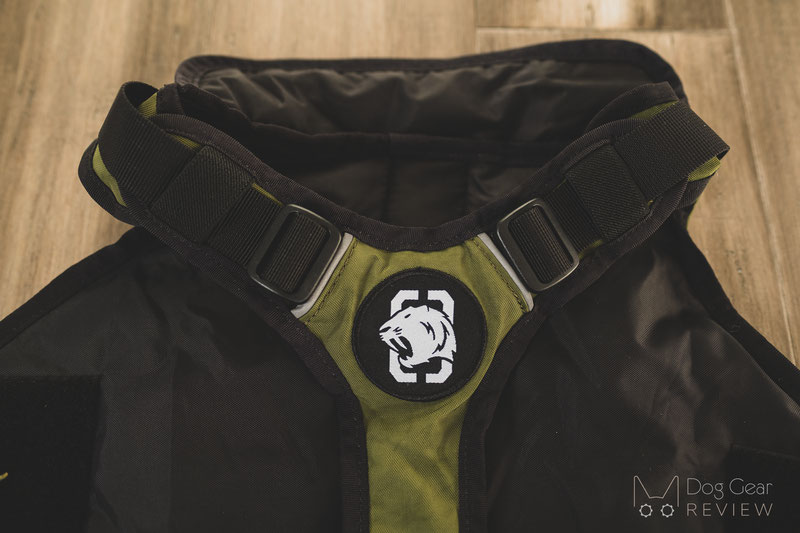 It also has elastic leg loops to keep the back of the coat from flipping up in the strong wind.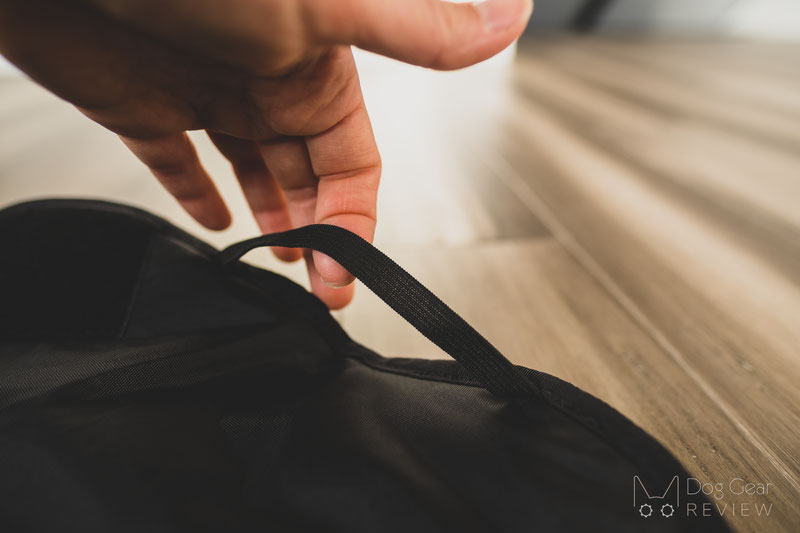 OneTigris Achilles Bomber Style K9 Jacket Review
This jacket is undoubtedly made of excellent materials, and it has a sturdy feel. I wouldn't ever be worried about it tearing even if Mia is running through thick undergrowth. I think it is a great start as their first jacket on the market; however, there is some room for improvement that I also brought up to them.
Their design team is always looking into improving their products, so I'm sure they will be out with an updated version, but for now, let's look into the details of this one!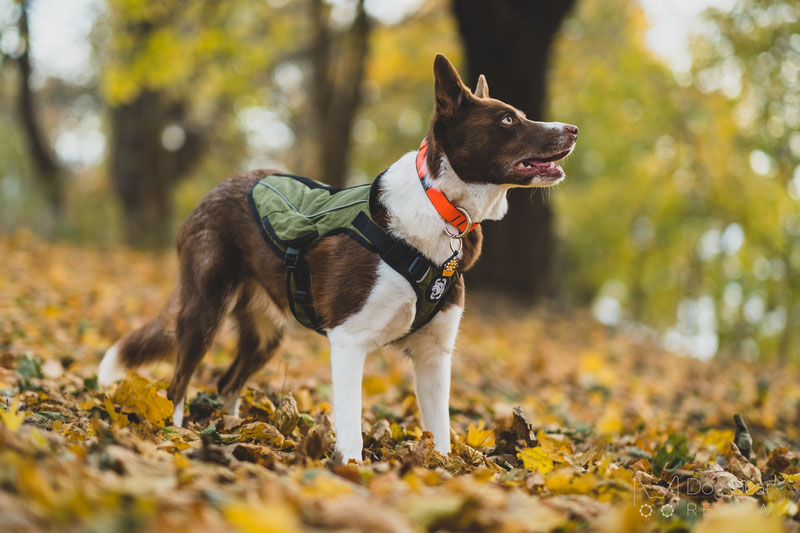 The main problem with the design is that it is way too short on most dogs I have seen it so far. I discussed sizing up with their team, but a bigger size would have been too large and would slide down on her shoulders. This is the best fit we can get in their current sizing, which only covers 2/3 of her back.
Unfortunately, this makes using it a little pointless for dogs with similar body shapes to Mia since it doesn't have enough coverage to keep the dog warm. It doesn't block the wind on the crucial areas (like the chest and abdomen where dogs lose heat), and it also doesn't provide meaningful protection in the rain. It primarily covers the back, where dogs tend to be insulated reasonably well anyway.
If you are interested in our article from last year, which checked different dog coats through a thermal camera, click here!
To be fair, Mia is a narrow and long dog; the proportions of this coat would fit a broader and/or deeper-chested dog a lot better. There are photos of a Weimaraner wearing the jacket on their product site; the fit looks great, so it comes down to the dog's body shape.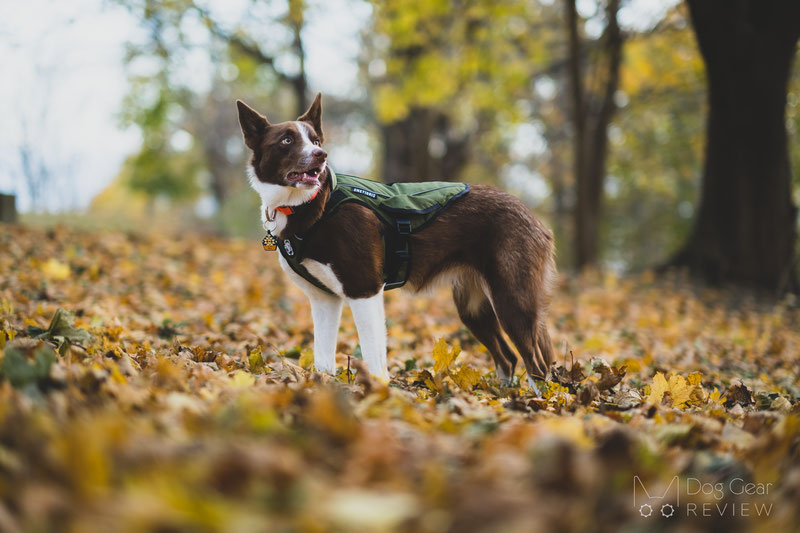 To focus on the pros, I like how the design of the straps doesn't restrict Mia's shoulders and her movement. Even the buckle is placed high up to avoid chafing. Adding the leg hoops is a helpful touch, but it's only helpful if the coat reaches the end of the dog.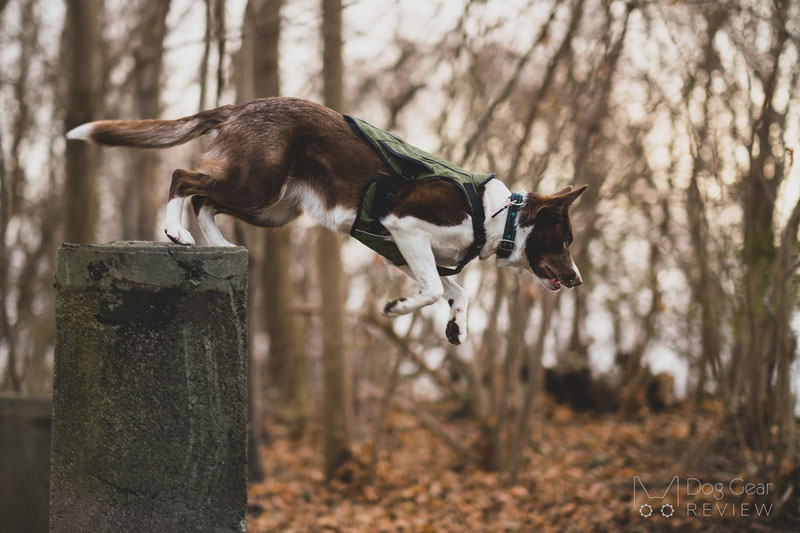 Review Summary
To summarize, the thickness and sturdiness of this coat are outstanding, especially in this price range. The Achilles jacket has the potential to be a fabulous coat as soon as they redesign its proportions to fit different dogs better. Unfortunately, for now, it's mainly a cool-looking vest on most dogs rather than a functional winter coat as they advertise it.
If you like the look, carefully check their sizing guide to see if it would fit your dog better than it did Mia. We cannot bring up any cons to its durability or functionality as long as it provides good coverage on a dog!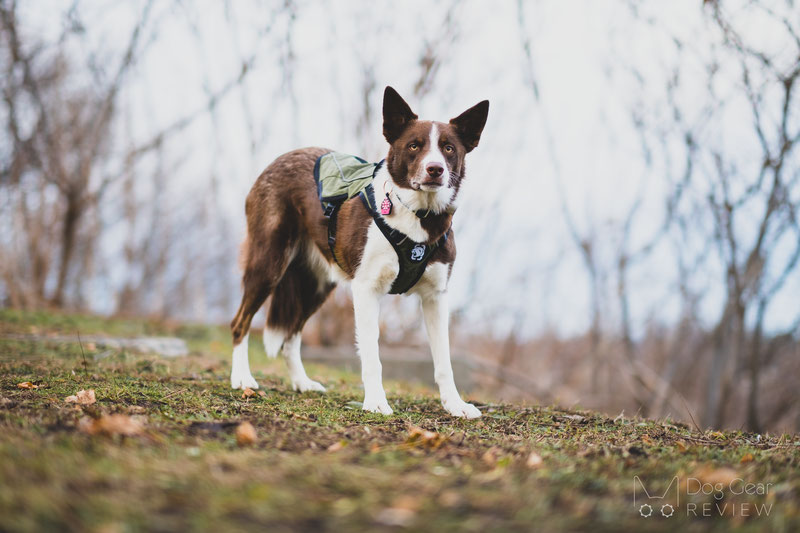 Where to buy?
Update: they discontinues this poroduct at the beginning of 2023.
Mia's measurements
Many of you asked Mia's measurements to better understand the different products' fit. Your best chance of finding a good fitting gear is always to measure (and remeasure) your dog. Even we grab the measuring tape before getting a new product - even though we tested a lot of them, and have a good feeling of her size by now.
I share her measurements below, but don't go ahead and order the same size just because your dog is similar to Mia ;)
Shoulder height: 19.5 inches (50 cm)

Weight: 37-44 pounds (17-20 kg)

Widest chest circumference (where the most harness would have the chest strap): 25-26 inches (63-65 cm)

Neck circumference for collars: 15-16 inches (38-40 cm)

Back lengths: 22 inches (56 cm)