About Non-stop Dogwear
Non-stop Dogwear was founded in Norway only ten years ago, and today you can find their products in over 1,000 stores in 22 countries. Their focus is on pulling harnesses, and other equipment for skijoring, canicross, etc., but they also offer dog jackets, collars, leashes, and other products.
Their newest jacket is called Trail Light, and we were happy to be one of the first to test and review it! :)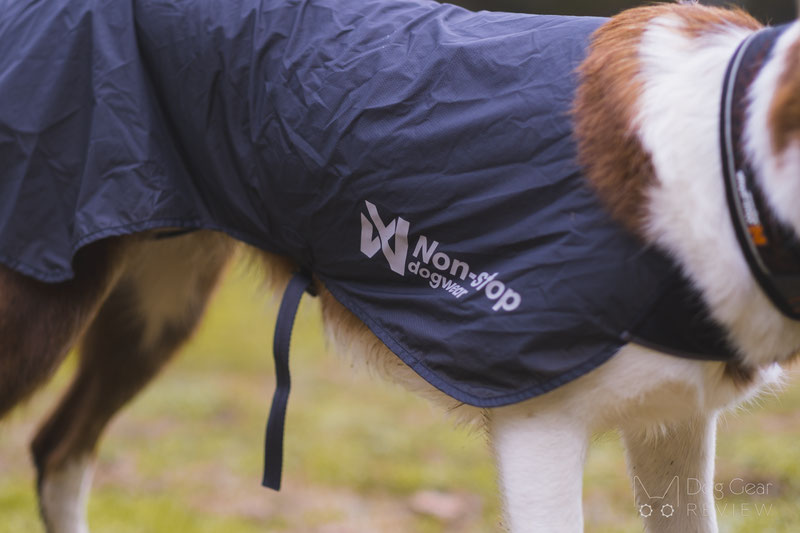 The Details of the Non-Stop Dogwear Trail Light Jacket
The Trail Light is an emergency dog jacket that protects from the wind, rain, and snow. It was developed with dog musher Dallas Seavey to ensure it is functional enough to handle the freezing winds of Alaska.
It was designed for adventurers who need to be prepared for the weather to change suddenly and need a packable jacket that provides adequate protection from the elements when they are off the grid.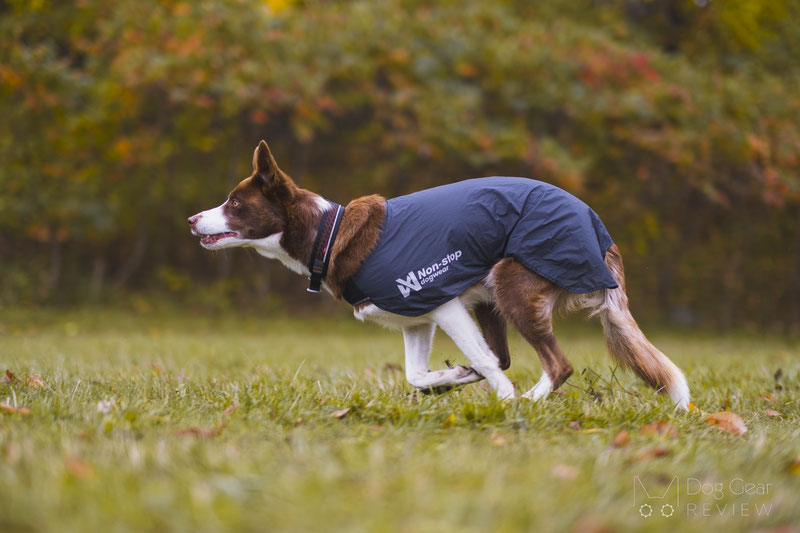 It is waterproof (10.000 mm) but breathable (50.000 g/m2/24hrs), has a nylon shell, and is lined with a PU membrane.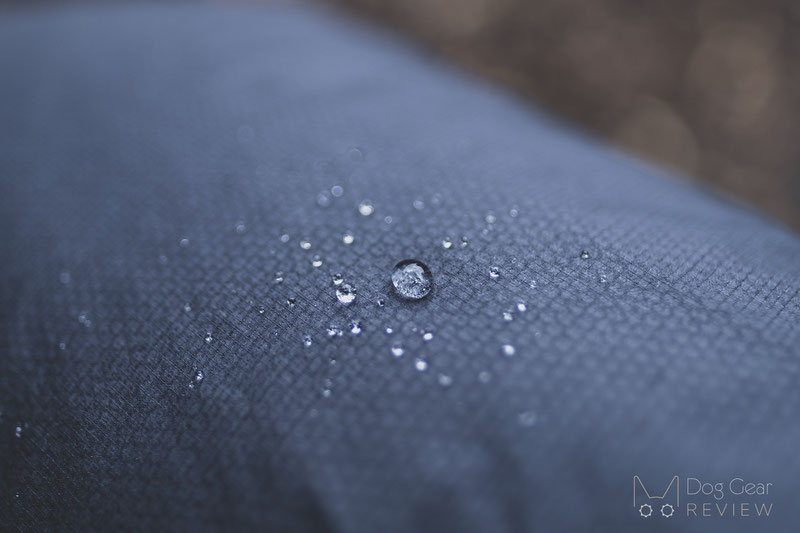 Trail Light Dog Jacket is unbelievably packable, weighing only 17-48 grams, depending on the size. I could fit Mia's jacket in my pocket! It also packs into itself (into the little stretch pocket on the neck strap), so you don't even need to bring an additional bag for it.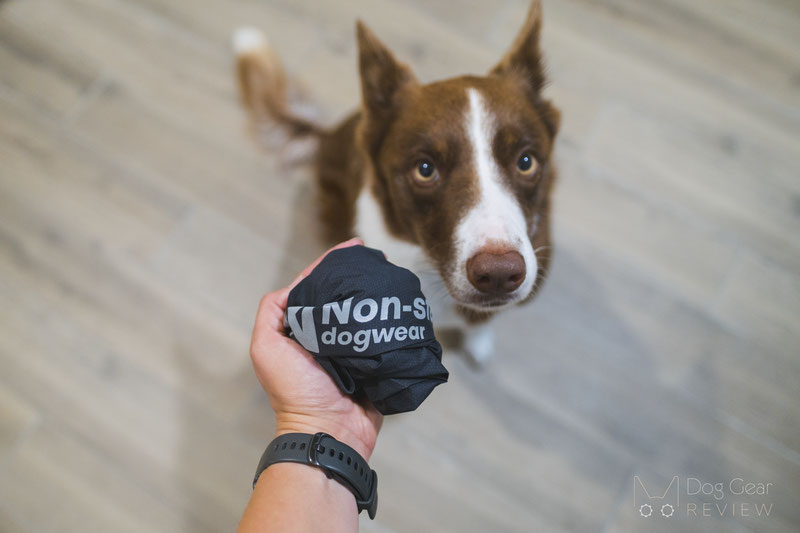 It has a stretch mesh neck section, adjustable chest straps, and elastic loops around the back legs to ensure it stays in place even in strong winds or when the dog is running off-leash. The bungee neck adjustment adds another way to fine-tune the fit for each dog.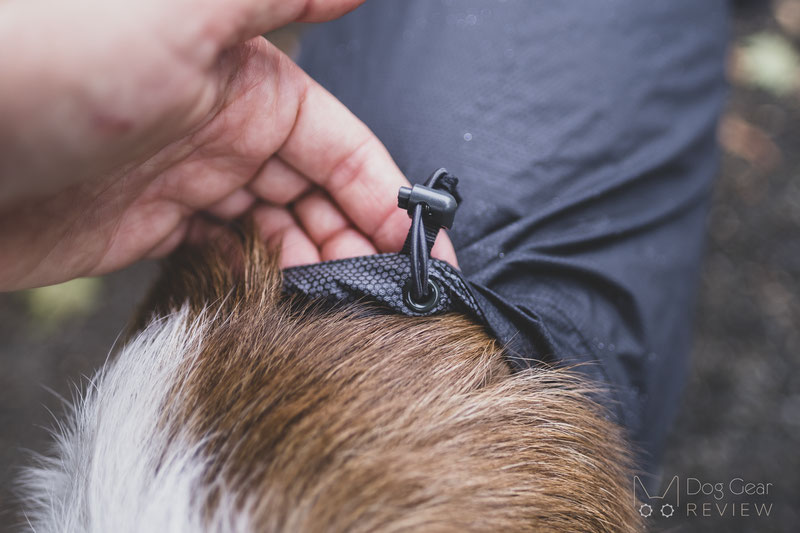 Non-Stop Dogwear Trail Light Jacket Review
The Trail Light Jacket is not made for everyone. If you are looking for a raincoat for daily city walks or a warm coat for your chilly dogs, Non-Stop Dogwear offers other products that are better suited for these scenarios.
This jacket was made for adventurers who need a highly packable coat that is still durable and protects the dog from suddenly changing elements. It's also a great addition to the dog's first aid kit for backpacking trips or bigger hikes i case you need to stay out and keep your dog dry and warm while help arrives.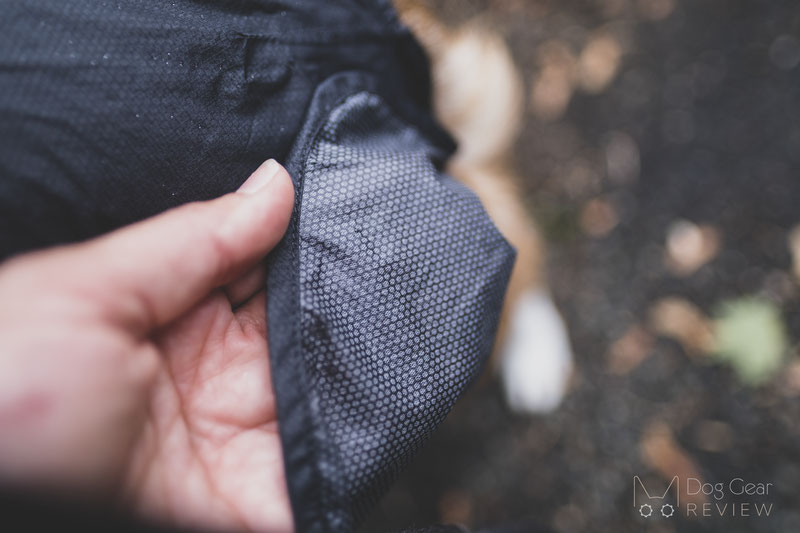 The material is incredibly thin and light but proved to be super durable. Since it leaves the belly and the chest area mostly open, it is not enough to keep most dogs warm during a freezing storm. On the other hand, this also ensures that an active dog can maintain their body temperature and cool down when needed while staying dry.
If the dog needs extra warmth, you can always add a base layer and have the Trail Light Jacket over it to keep them dry and protect them from the wind.
The light material also means that the coat gets creased when packed up, and it will float around the dog if the leg loops are not used, or the straps are not adjusted properly.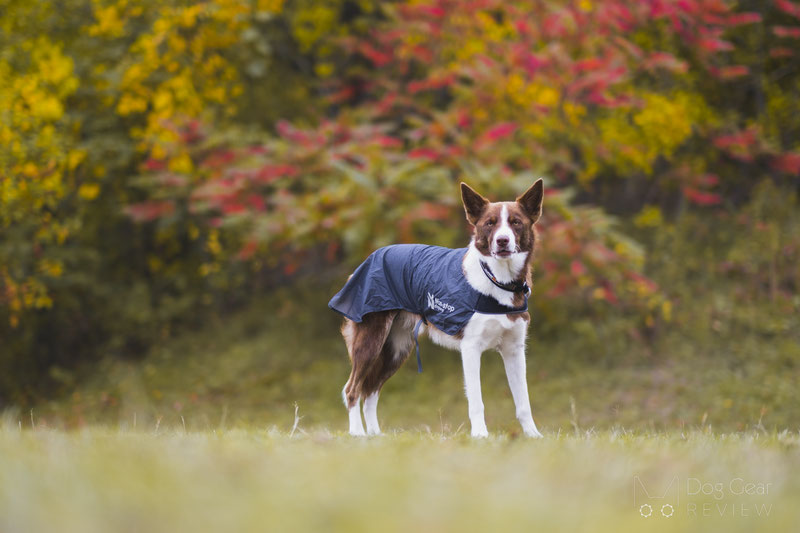 This jacket fits the dog like a glove, thanks to the leg straps and the thin, soft material. It is very important to provide effective protection from the weather without restricting the dog's movement while they navigate rough terrain.
The leg loops are elastic and wide; they shouldn't chafe the dog's tights (although this is important to check for each dog), so the jacket can be worn over long hiking days. If your dog has very sensitive skin and has had trouble with leg loops before, this jacket might not be a good option for you because it doesn't stay in place without them and will not be a functional jacket.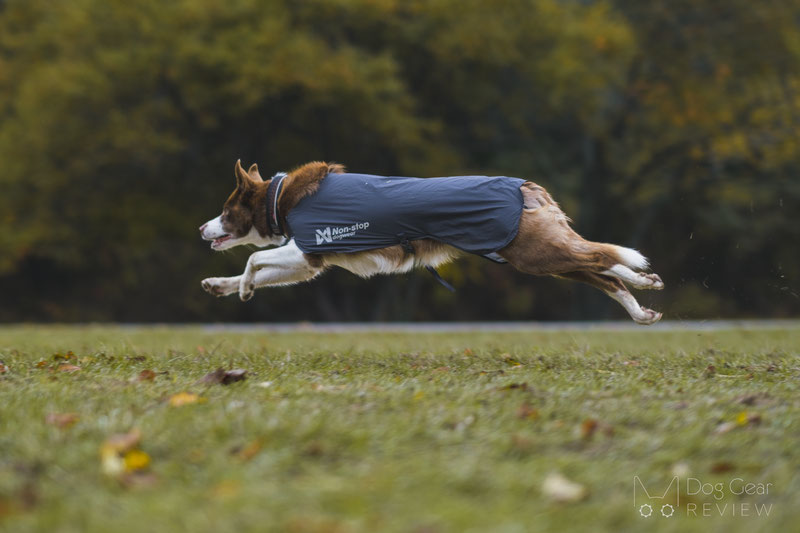 This emergency jacket is easy to keep clean by simple rinsing at the end of the day, but it can go through the washing machine (max 30°C / 86 F) and tumble dry at low temperature if needed. The jacket should be reproofed with a waterproofing formula at least once a year.
It only comes in one color and has a reflective logo on both sides.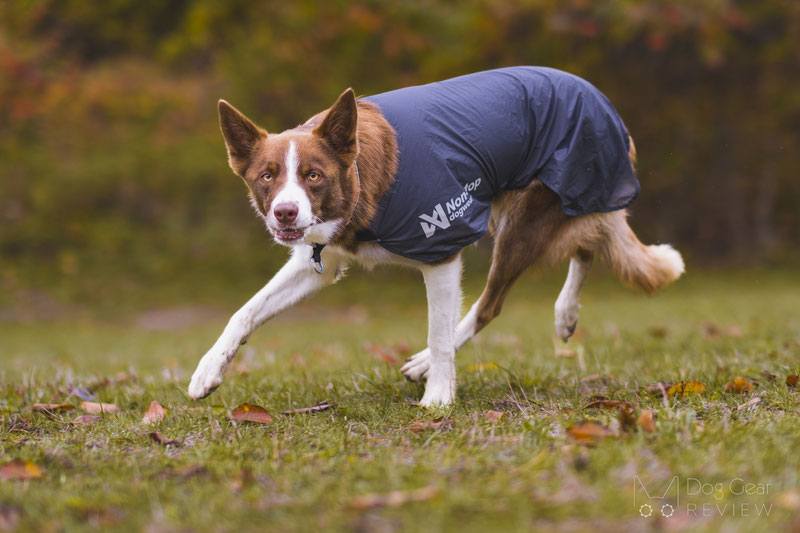 For reference, Mia is wearing the size 60 Trail Light jacket.
Review Summary
The Trail Light Emergency Dog Jacket is a simple but highly functional and comfortable coat. Its packability makes it a no-brainer investment for backpackers, hikers, or anyone with an adventure pup who has limited backpack space but needs to prepare for extreme weather changes.
With this jacket, Non-Stop Dogwear created a product that was not available for dogs before. This is also reflected in its price point, but it was designed for a niche market with particular needs and fulfills all those needs perfectly.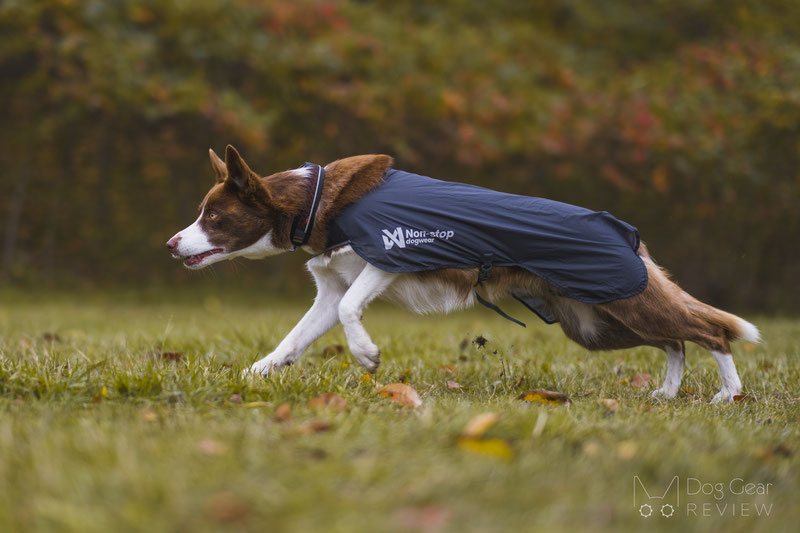 Where to buy & Code
You can buy all their products on their website and probably find retailers and stores in your country.
We are happy to announce that we have an ongoing collaboration with Non-Stop Dogwear! You can use the code**"DogGearReview"**to get 20% off sitewide globally! Using affiliate links will never compromise us in writing unbiased, honest reviews, while it is a way for you to support our work while also getting a discount.
Mia's measurements
Many of you asked Mia's measurements to better understand the different products' fit. Your best chance of finding a good fitting gear is always to measure (and remeasure) your dog. Even we grab the measuring tape before getting a new product - even though we tested a lot of them, and have a good feeling of her size by now.
I share her measurements below, but don't go ahead and order the same size just because your dog is similar to Mia ;)
• Shoulder height: 19.5 inches (50 cm)
• Weight: 37-44 pounds (17-20 kg)
• Widest chest circumference (where the most harness would have the chest strap): 25-26 inches (63-65 cm)
• Neck circumference for collars: 15-16 inches (38-40 cm)
• Back lengths: 22 inches (56 cm)