About Non-stop Dogwear
Non-stop Dogwear was founded in Norway only ten years ago, and today you can find their products in over 1,000 stores in 22 countries. We love their passion for designing durable and quality products to "release their potential," as their slogan says.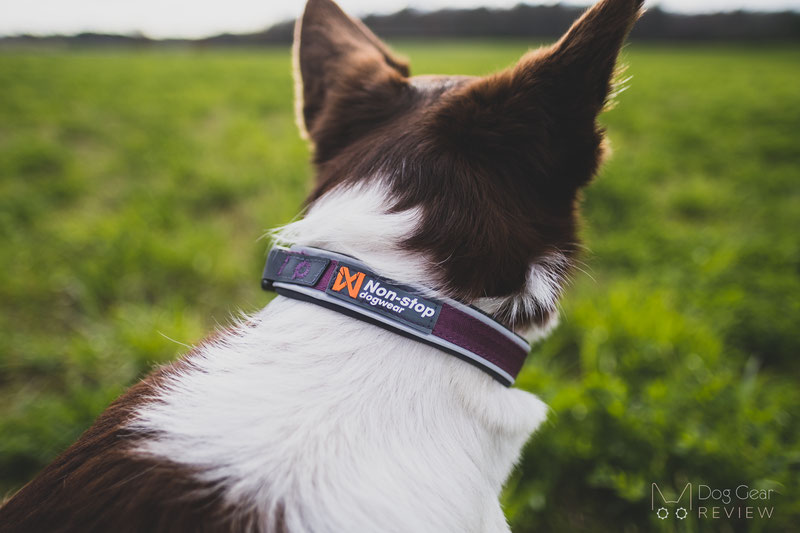 About the Roam Collar
The Roam Collar is one of their newly released products that we got to test over the last months.
It is a padded, minimalistic, and lightweight collar that's also adjustable.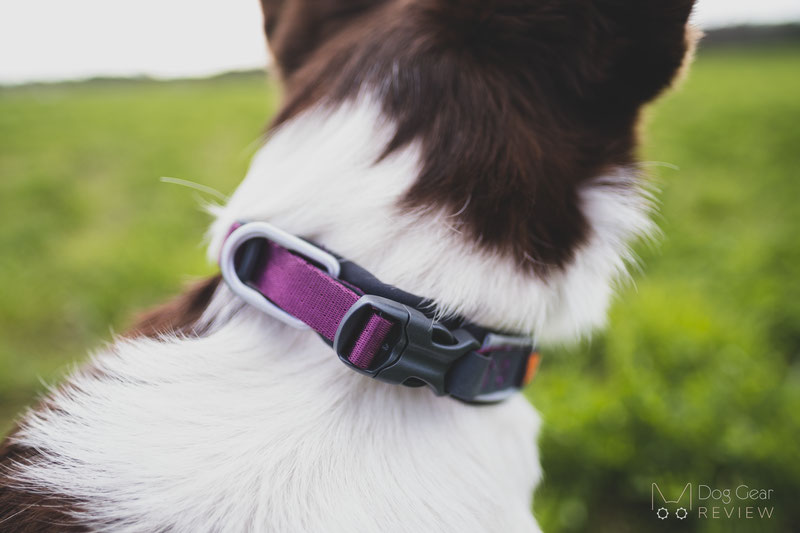 It comes in 6 sizes & 5 colors! The colors match their harnesses, so we finally have a perfectly matching collar for their Ramble harness.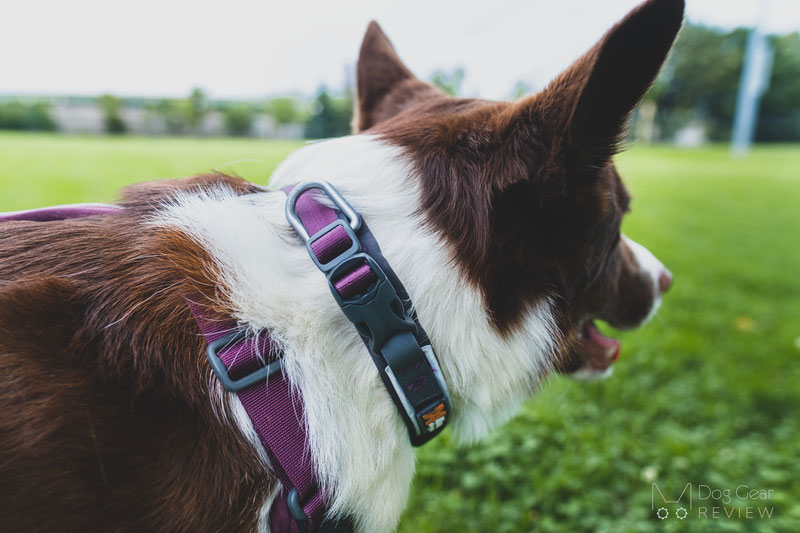 It features a plastic buckle and a lightweight but large Aluminum D-ring that makes attaching the leash very easy. The collar also features two reflective stripes for visibility.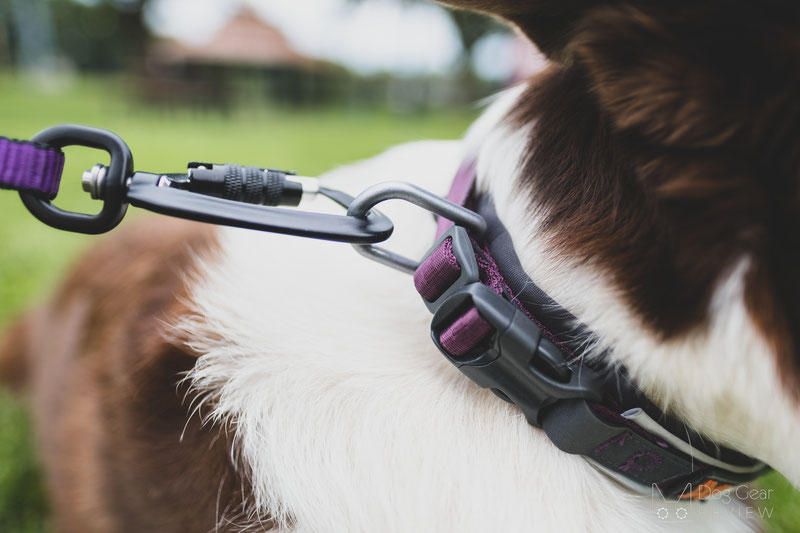 The buckle needs to be pulled through the D-ring before securing it to distribute the potential pulling force. This also adds extra security because if the Duraflex buckle would fail for any reason, first it gets stuck in the D-ring instead of slipping off the dog immediately, giving you time to fix the problem.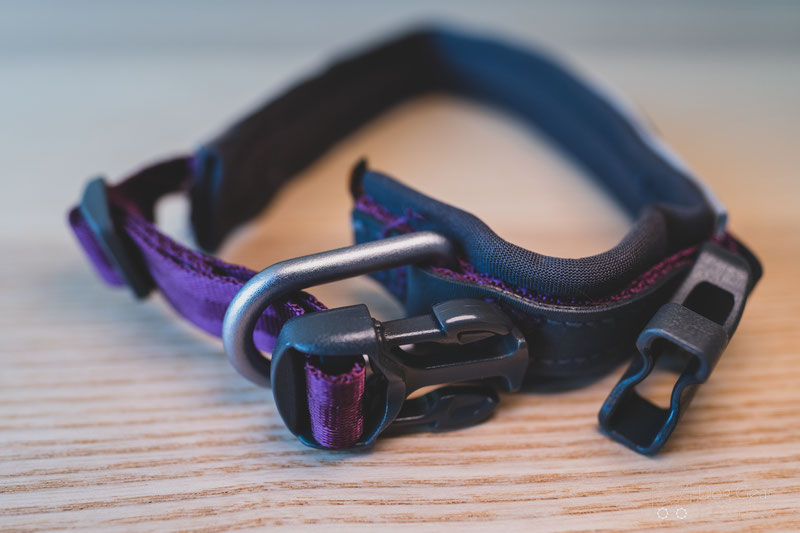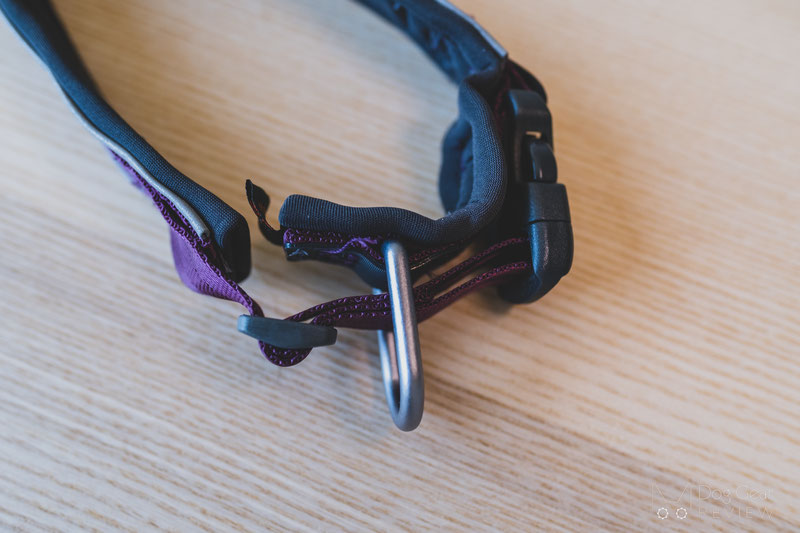 The inside of the collar is padded with soft neoprene to prevent chafing.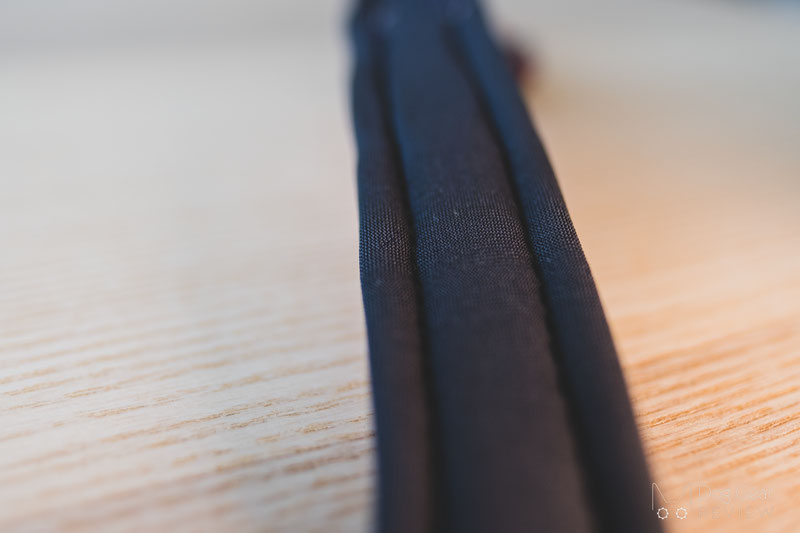 Every detail on this collar is very well-made, durable, and even has Hypalon reinforcement where needed. For reference Mia was between size S and M, and we ended up going with the Small size.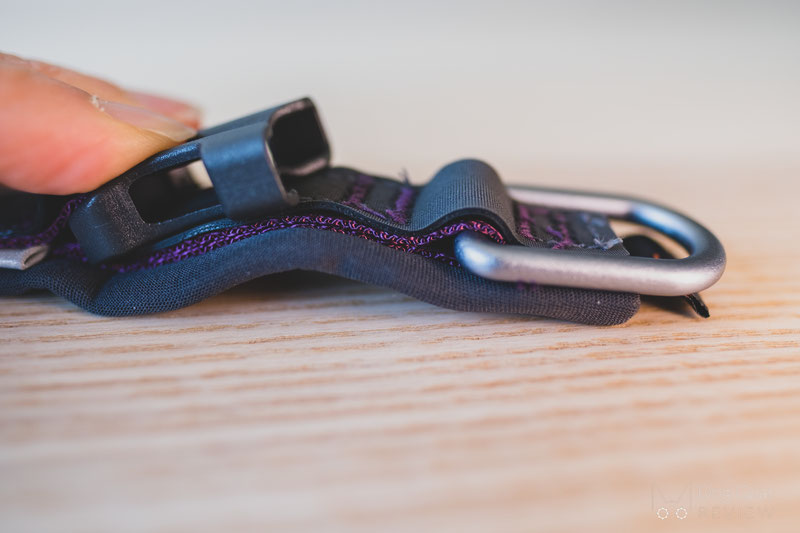 Roam Collar Review
While the collar is sturdy, the adjustable section is just a strap. Mia was between sizes, and I went with the smaller one to ensure it will be a secure fit, but I should have sized up. This size gets lost in her (not even long) fur easily and is currently loosened all the way, so the adjustable strap is a significant section of the length of the collar. This is only an esthetic concern because the relatively long strap section gives a very different feeling to the otherwise thick, padded collar.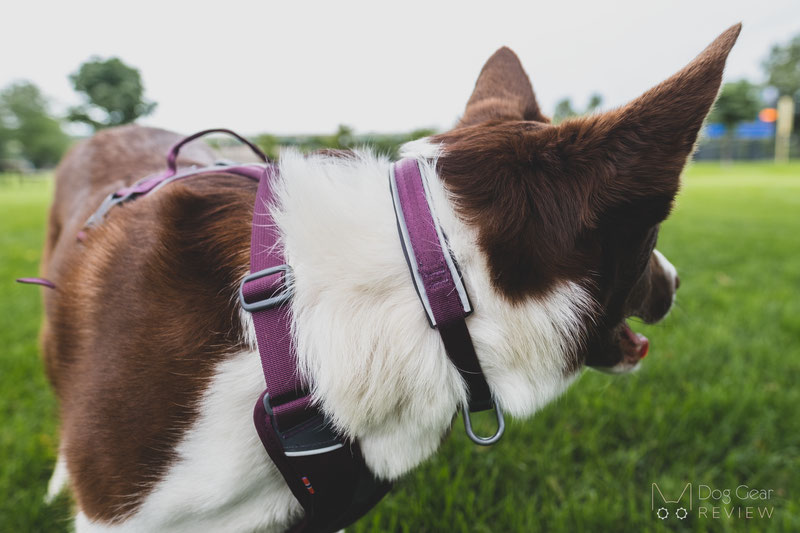 The big Aluminum D-ring has a unique shape, and it worked very well for us. It makes attaching a leash easy, and it is very scratch-resistant. If you check closely, it has scratches/peeling from months of use, but they are barely visible.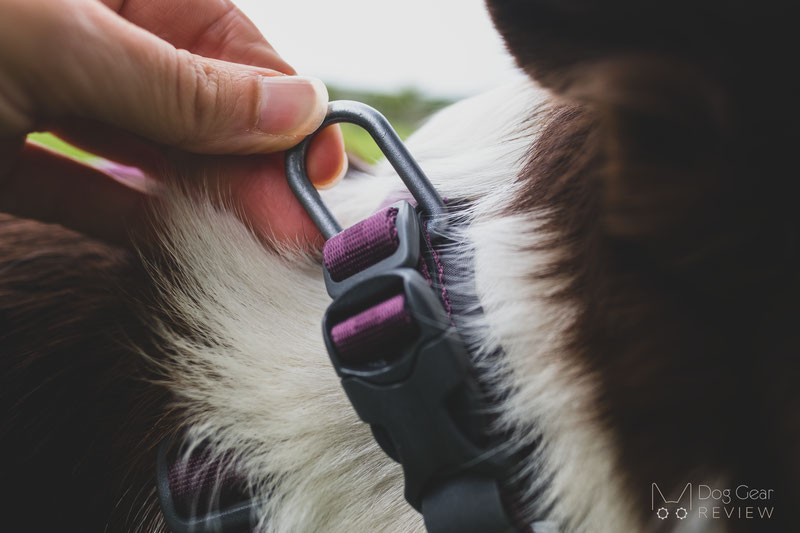 Altogether this is a well-made, stylish, but minimalistic everyday collar that will not chafe the dog's hair. The details and colors are stunning, and if you are getting their harnesses, you can be sure the Roam collar will match their unique colors!
Where to buy & Code
You can buy all their products on their website and probably find retailers and stores in your country.
We are happy to announce that we have an ongoing collaboration with Non-Stop Dogwear! You can use the code "DogGearReview" to get 20% off sitewide globally! Using affiliate links will never compromise us in writing unbiased, honest reviews, while it is a way for you to support our work while also getting a discount.