About Non-stop Dogwear
Non-stop Dogwear was founded in Norway only ten years ago, and today you can find their products in over 1,000 stores in 22 countries. We love their passion for designing the best-fitting dog harnesses to "release their potential," as their slogan says. Their focus is on pulling harnesses and other types of equipment for skijoring, canicross, etc. but they also have a few harnesses more suited for everyday dog walks.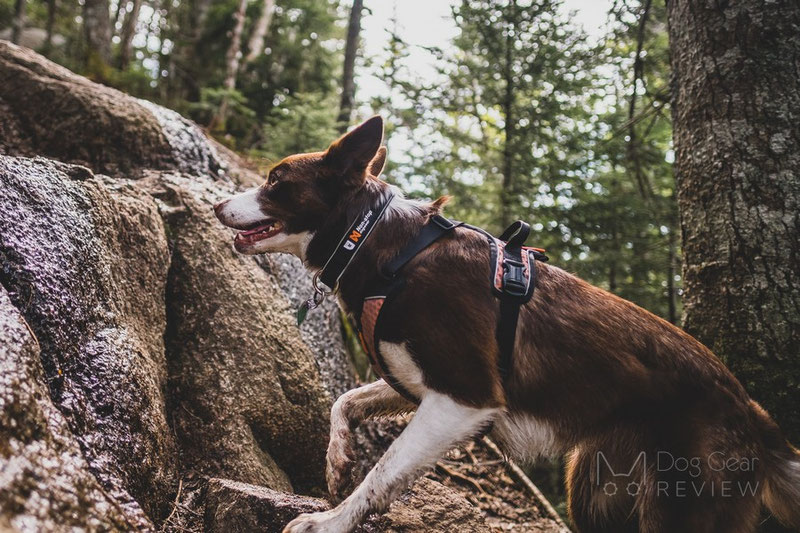 About the Polar Collar
We haven't posted about the Non-stop Dogwear Polar collar separately, but you have seen us using it while testing many of their other products.⁠ We finally wanted to have a separate review on it after using it for many hikes over the last year.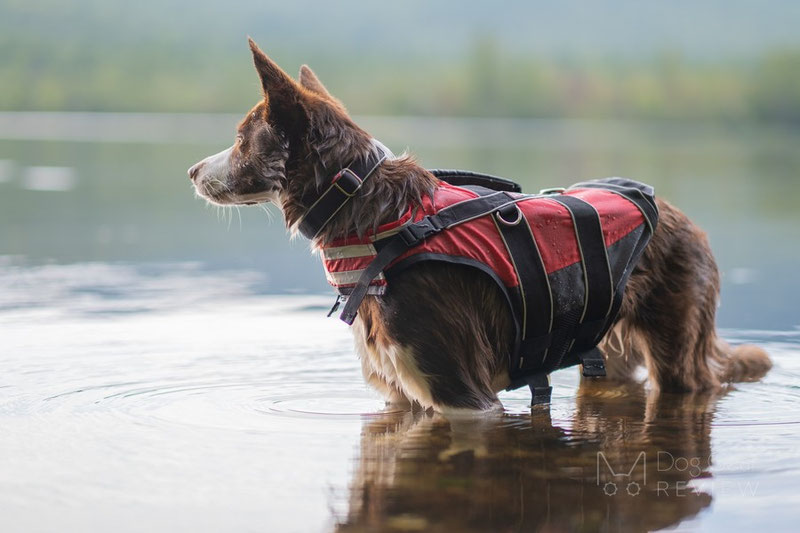 This is a thicker collar with an enclosed foam padding inside, which doesn't soak in water. For reference: the material is similar to the straps of the Line or Freemotion harness if you have that. The leash attachment point is a big, stainless steel ring (not a D-ring), which is easy to find even on a longer haired dog.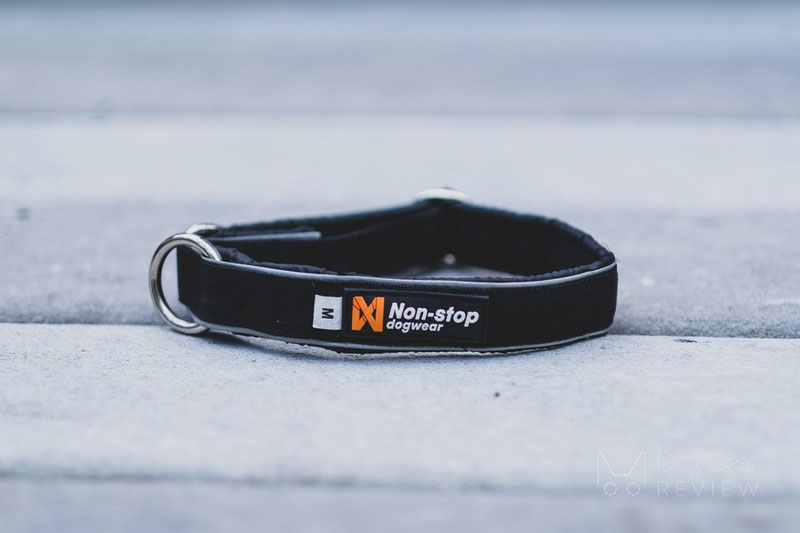 There are two versions of this collar. The one we tested has to be adjusted with a slider when taking it off or putting it on since it is a static collar. There is another version called "Polar Collar Click" with a Duraflex buckle on it for more comfortable use.
⁠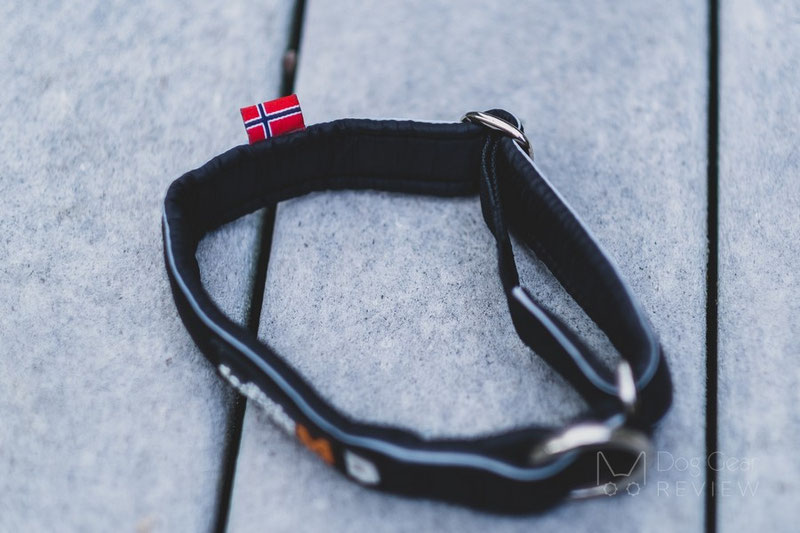 Polar Collar Review
⁠ Before getting it, we weren't too excited about the black collar because we assumed it wouldn't be visible on Mia, but the 3M reflective lines make it highly visible even in the dark! While many other collars get lost even in Mia's medium hair, if they are not brightly colored, this one always stays visible due to the thicker material.⁠ The soft rip-stop outer material is anti-rub and seems to be gentle on the fur.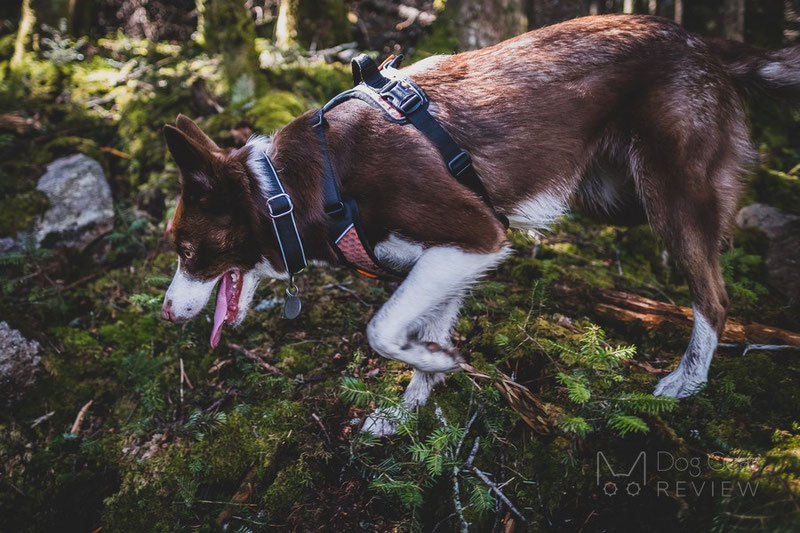 Due to the thickness of the material, the slider isn't easy to move - but holds well once adjusted. This collar was developed for active dogs who need to have a durable collar on for a more extended period; it's not the best option if you want to take it off and put it back often. Not having the buckle makes this collar even more durable since there isn't a plastic piece that could theoretically break due to extreme cold or pressure.
To summarize, this is a very well made, durable collar that doesn't look worn and isn't smelly even after using it for many hikes and swims over the last year. The only thing we wish is that it could be available in the same colors as the Line harness ;)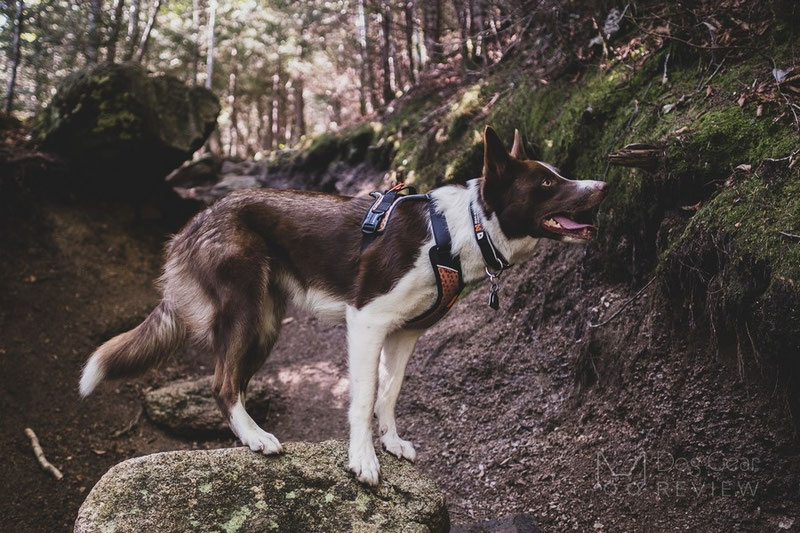 Where to buy & Code
You can buy all their products on their website and probably find retailers and stores in your country.
We are happy to announce that we have an ongoing collaboration with Non-Stop Dogwear! You can use the code "DogGearReview" to get 20% off sitewide globally! Using affiliate links will never compromise us in writing unbiased, honest reviews, while it is a way for you to support our work while also getting a discount.