About Non-stop Dogwear
Non-stop Dogwear was founded in Norway only ten years ago, and today you can find their products in over 1,000 stores in 22 countries. We love their passion for designing durable and quality products to "release their potential," as their slogan says.
About the Ly Sleeping Bag
The Ly sleeping bag is lightweight, packable, and water-resistant. It has a top, and a bottom part held together by a zipper that can be fully opened up.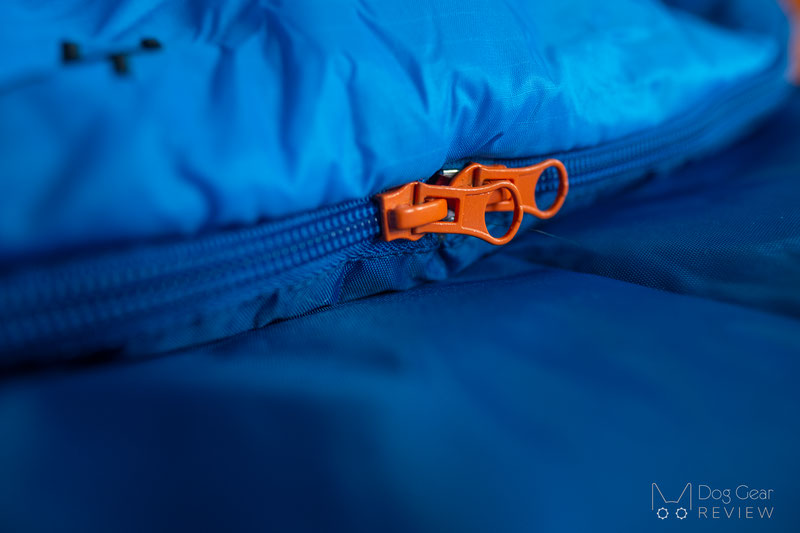 You can open this zipper and use the bottom part as a separate bed or just somewhat cover the dog with the partially attached top layer. The base is a thicker, well-insulating layer with fleece lining and 8 000 mm water-resistance nylon fabric.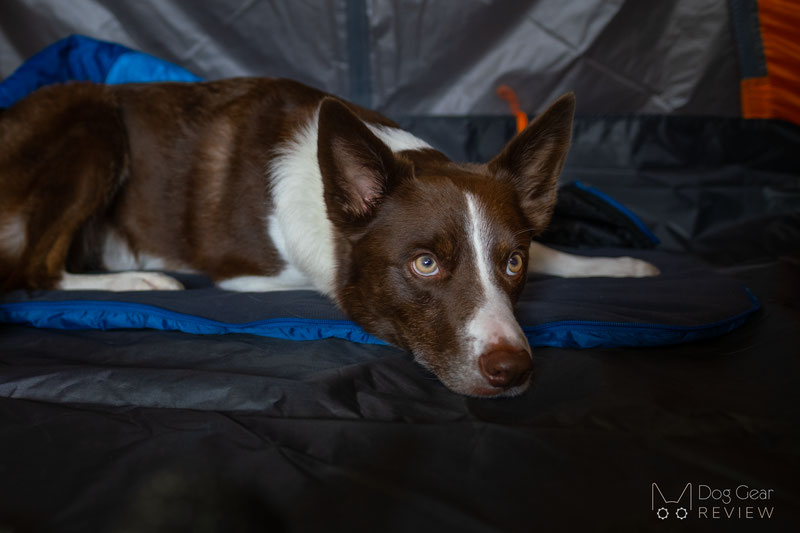 The top of the bag is insulated with a thermal synthetic fiber and has an airy, light feeling similar to their Blest Jacket . The outer layer is a ripstop shell rated to 5 000 mm, so it repels the water.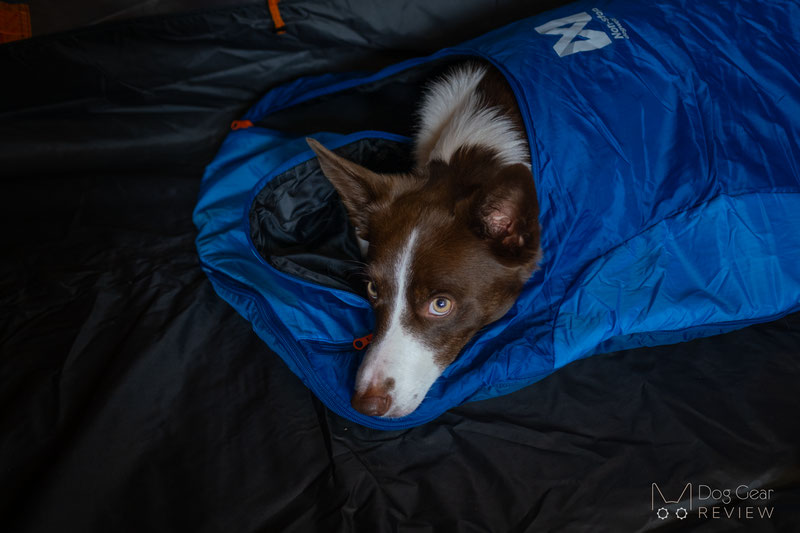 The top layer has an additional big opening with a zipper that opens one side for the dog's head. It has a zipper on both sides so you can easily narrow the opening as needed.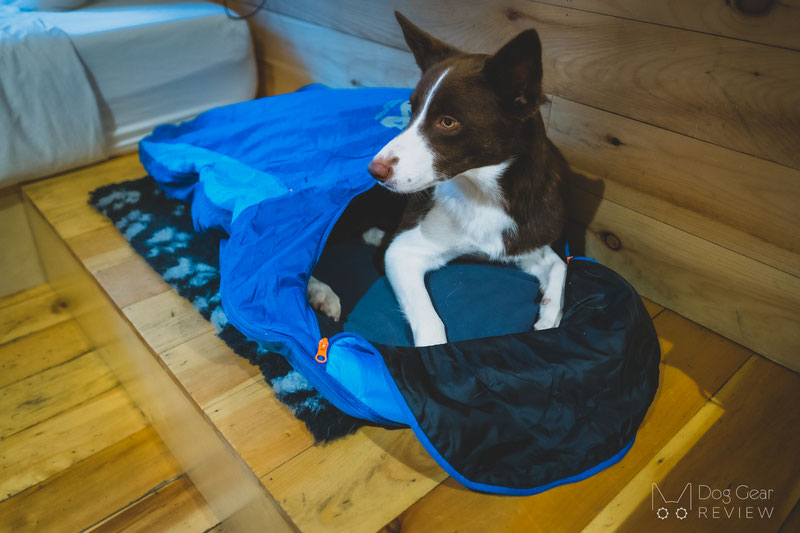 Disclaimer
I want to mention that since COVID mixed up our plans, we have only used this sleeping bag a few times so far. I planned an extended camping trip and wanted to write the review after that, but Mia started having health issues, so we postponed it again. So I wanted to go ahead and publish this review as is for now, and I will update it in the future if we run into anything worth mentioning.
Ly Sleeping Bag Review
If you are going for overnight hiking trips, long hikes, or camp with your pup, you probably know how important it is to bring along the right gear that's also lightweight. Especially as it gets cold, it's essential to provide a dry, comfy and warm spot for the dogs to take a break and recover during the adventures.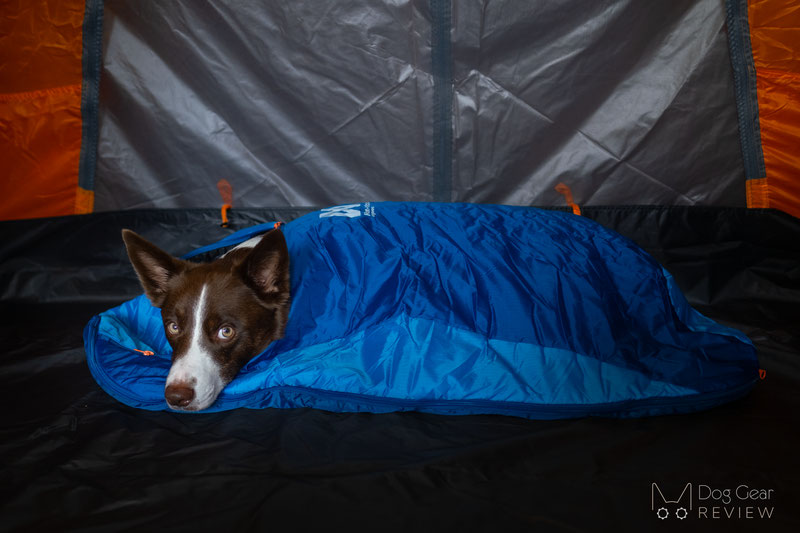 The durable and water-repellent outer layer makes the sleeping bag ideal to use outdoors as well. Even if you are not spending the night in the wilderness, you can easily have the Ly bag on you and just set it up for your pup to have a nap during the day. It can especially be helpful on snow because dogs are usually fine handling the cold as long as they are active, but they get cold soon if you stop to take a break.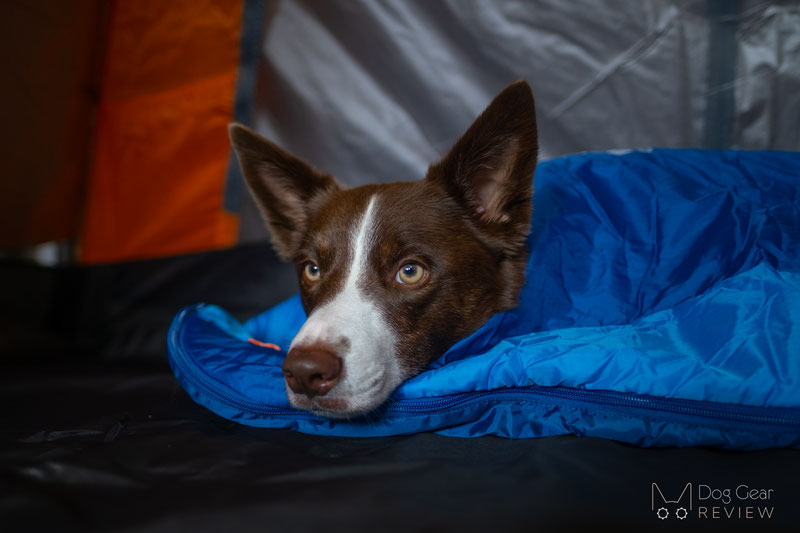 Mia loves sleeping on softer surfaces, so I try to carry something for her when I can. If we place a blanket or towel, she will probably be curled up on top of it in a second, so it wasn't a surprise that she like the sleeping bag as well. I tried teaching her to go in through the head opening and curl up inside, but she disliked this idea even after a fair amount of treats. I know many dogs who love walking into the bag this way, but I just ended up unzipping the side for Mia. This way, she can lie down as she would on a regular bed, and I can just cover her with the top.
For shorter breaks, she was fine chilling with the zippers mostly closed, but she moves around a lot during the night while sleeping, so I ended up leaving the main zipper open on two sides to give her room to move. If we would camp in colder temps or have a dog with shorter hair, I would probably spend some time practicing her sleeping in a closed sleeping bag at home just so they are comfortable with the situation before a trip.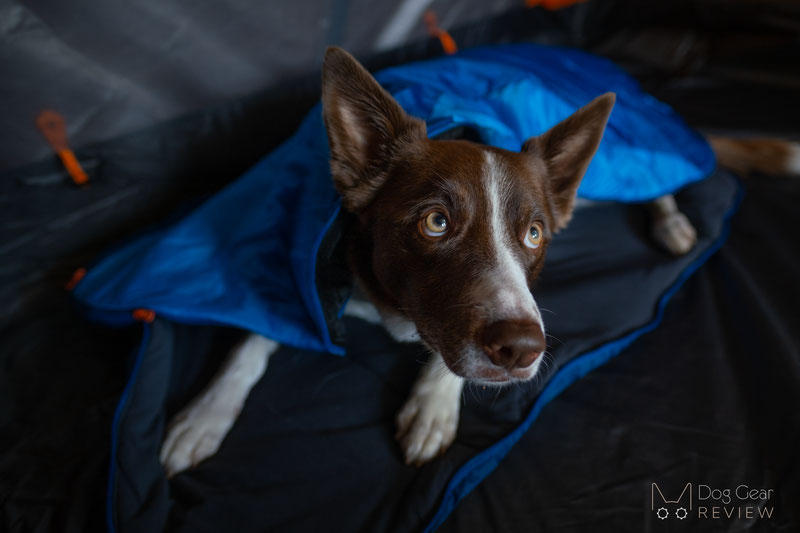 The Sleeping Bag is available in 3 sizes and comes with a compression bag for easy packing.
Summary
This bed is well-made, light, and provides comfort and warmth to the dog wherever you go. The outer ripstop material seems durable and is easy to clean, so you don't have to worry about using it outdoors. It's also machine washable max on 30 Celsius (86 Fahrenheit), which is an excellent feature if your dog also likes to get dirty while on an adventure.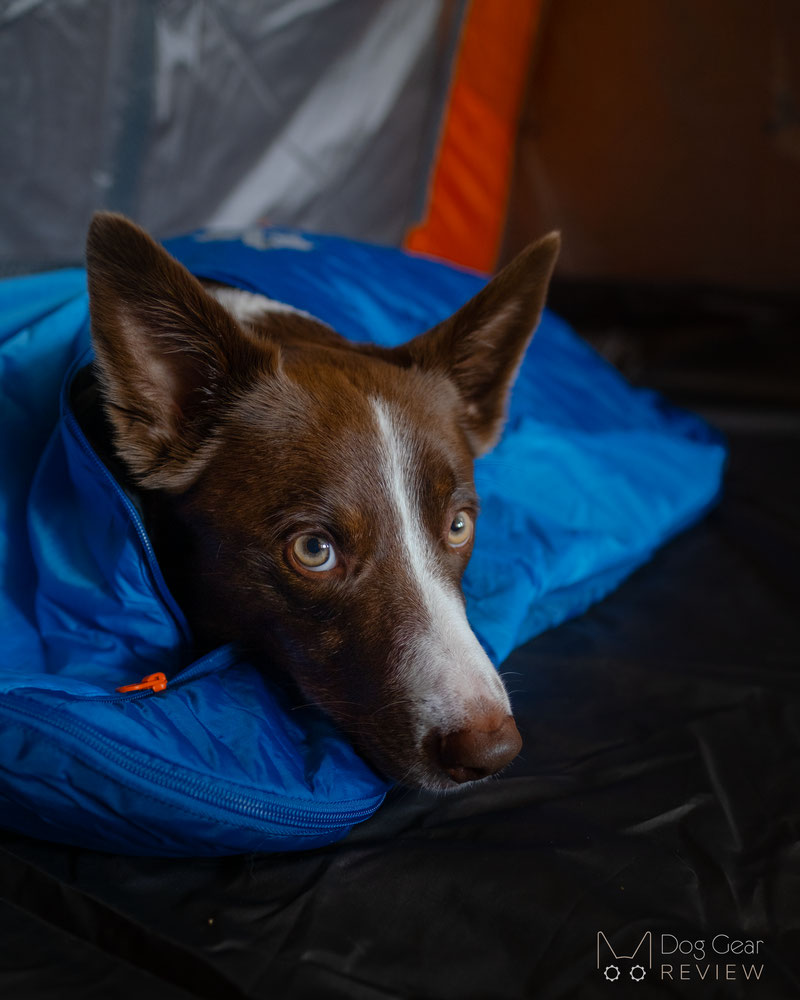 Where to buy & Code
You can buy all their products on their website and probably find retailers and stores in your country.
We are happy to announce that we have an ongoing collaboration with Non-Stop Dogwear! You can use the code "DogGearReview" to get 20% off sitewide globally! Using affiliate links will never compromise us in writing unbiased, honest reviews, while it is a way for you to support our work while also getting a discount.