About Non-stop Dogwear
Non-stop Dogwear was founded in Norway only ten years ago, and today you can find their products in over 1,000 stores in 22 countries. We love their passion for designing durable and quality products to "release their potential," as their slogan says.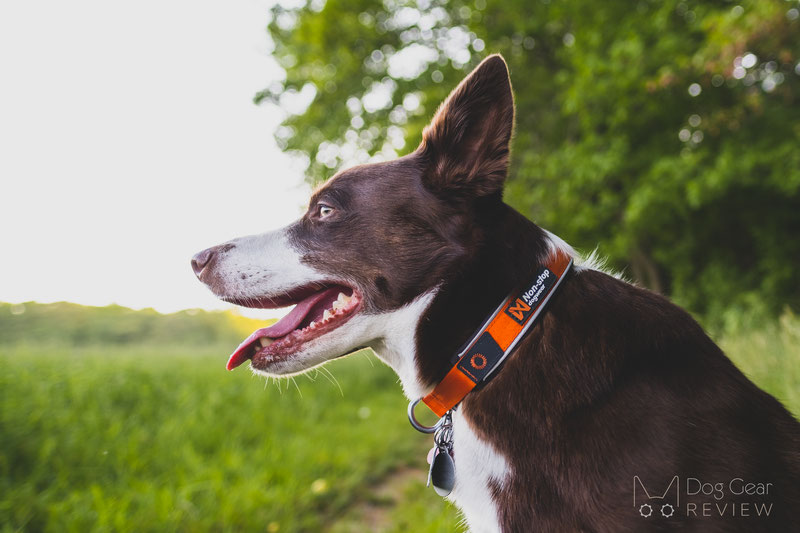 About the Cruise Collar
The Cruise collar is a lightweight but well-padded collar with a semi-slip design. The inside of the collar is covered with neoprene which is gentle on the fur.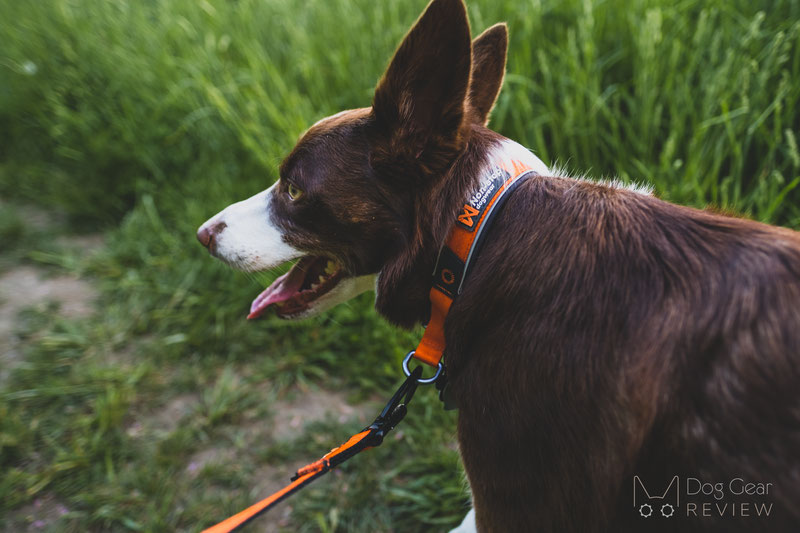 There are The Cruise collar is a lightweight but well-padded collar with a semi-slip design. the collar, which makes it very visible at night. The collar is well-made, durable, and has Hypalon reinforcements where needed.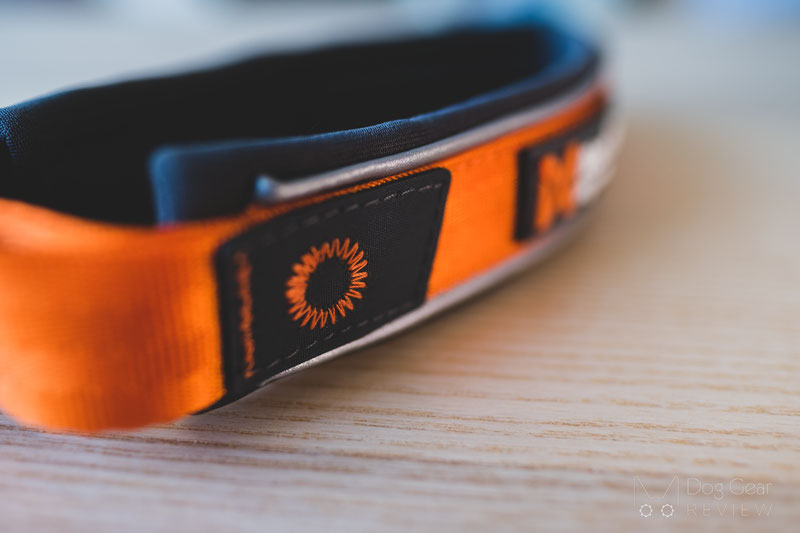 The aluminum D-ring is lightweight but strong and barely shows any signs of wear after months of use. There are some scratches on it, but the ring's color makes them almost invisible unless you look closely.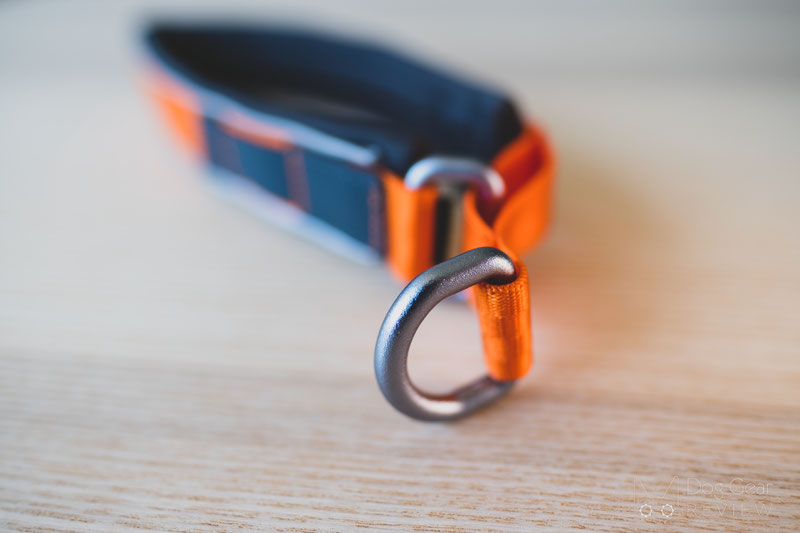 The collar also features a minimalistic loop that you can use to attach a LED light or a tag. It doesn't stick out from the collar curve at all to avoid getting stuck on something while the dog is off-leash.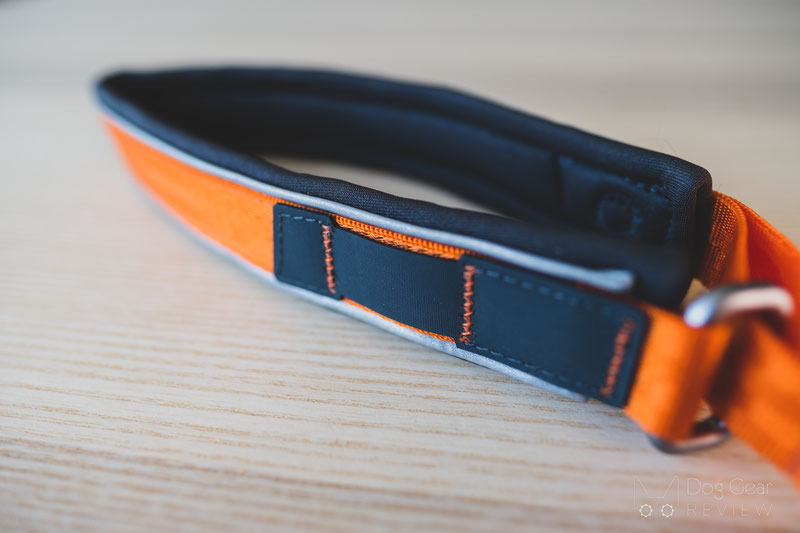 Cruise Collar Review
The Cruise collar is a minimalistic everyday collar that was designed with excellent attention to detail. All seams and edges are perfect, the materials are durable, and there is no sign of tear and wear on it so far. The orange color is very bright and visible even from a distance.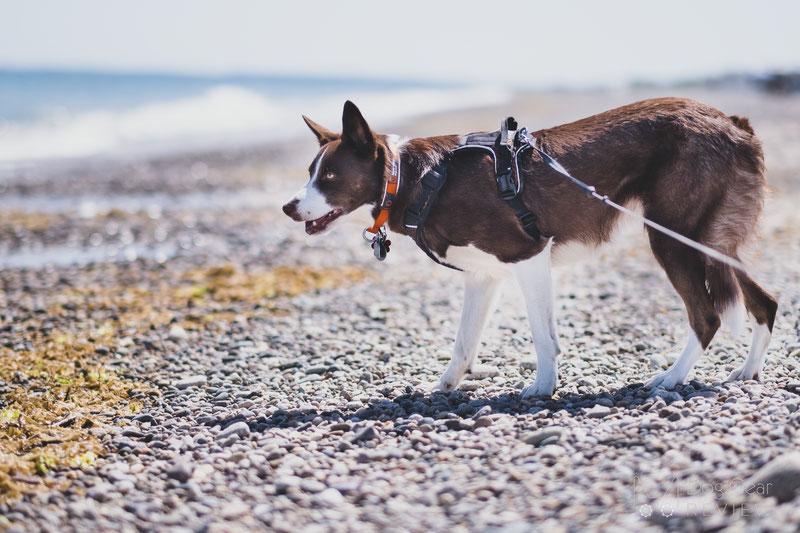 The only complaint I would have is that this thin collar gets lost easily even in Mia's short hair unless I push the fur under it for the photos. A wider collar would increase the visibility much more, although this is more like a personal preference than an actual problem.
Mia was between the Small and the Medium size, and I went with the Small to ensure that the martingale design will be a safe size and she cannot back out from it. However, after trying it on her, I wish I would have gone with the Medium. A bigger size would be easier to pull over her head and be looser so it would not get lost as much in her hair. It would also be easier to quickly attach the leash to the D-ring since I wouldn't need to look for it in her fur.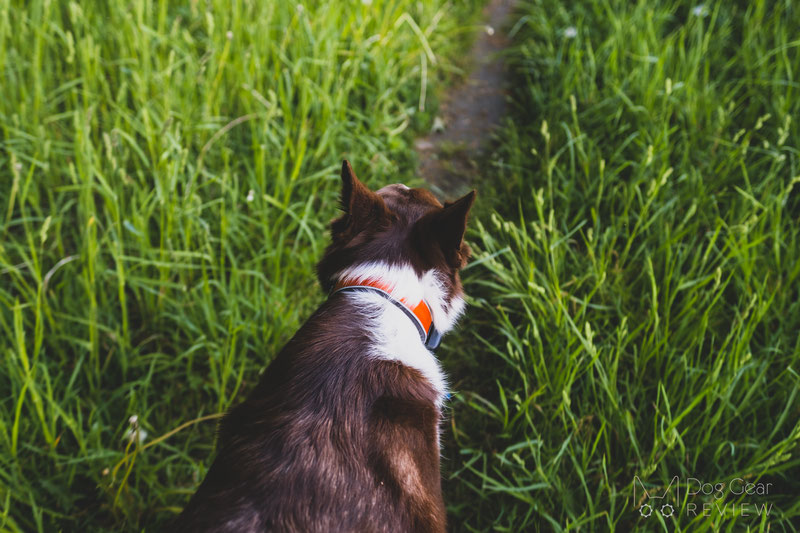 Where to buy & Code
You can buy all their products on their website and probably find retailers and stores in your country.
The Cruise collar is available in orange and black, in sizes XXS-XXXL. For reference, Mia was between size S and M, and we went with the Small size.
We are happy to announce that we have an ongoing collaboration with Non-Stop Dogwear! You can use the code "DogGearReview" to get 20% off sitewide globally! Using affiliate links will never compromise us in writing unbiased, honest reviews, while it is a way for you to support our work while also getting a discount.