About Muttluks
Muttluks is a Canadian company launched in 1994 as a homemade small business offering dog boots. Today they offer many pet products, and they have an 11,000-square-foot production facility in Toronto, Ontario.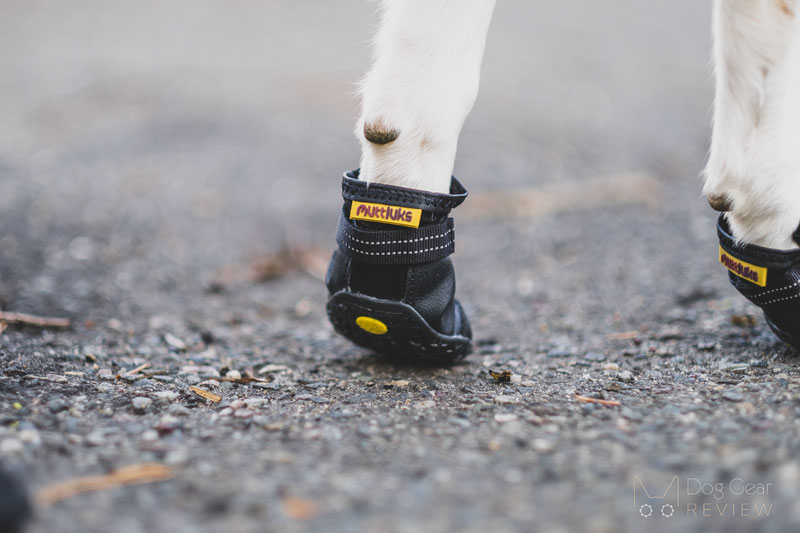 Do dogs need boots?
The question of whether dogs need boots is a common one among pet owners. The answer, however, isn't straightforward as it varies from dog to dog and depends on various factors.
Different types of boots serve different purposes. For example, boots can protect a dog's paws from extreme temperatures, such as hot pavement or cold snow. They can also prevent paw drying and cracking caused by salted roads during winter walks. Additionally, boots can provide traction on slippery indoor surfaces and protect paws from sharp objects on rocky terrain.
The decision to use boots ultimately comes down to your dog's individual needs and sensitivities. Some dogs may require boots more than others, depending on their breed, size, age, and health conditions. It's essential to observe your dog's behavior and how they react to different terrain and temperatures to determine if boots are necessary.
We wrote an article about things to keep in mind when using boots on hikes over the summer since there are just as many pros as cons around the topic. We also have another article on the different types of winter boots, the differences between summer vs. winter boots, and much more.
If you want to read more educational posts, check out our Articles page!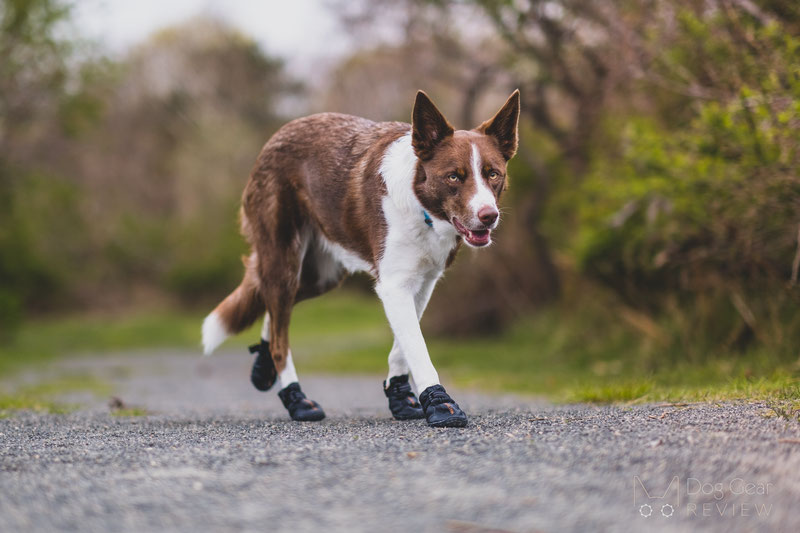 What size of boots does my dog need?
When it comes to choosing the right size of boots for your dog, it's essential to follow the sizing guide provided by the manufacturer. Most companies provide sizing instructions on their product site, so be sure to check before purchasing.
To measure your dog's paws accurately, place a sheet of paper on the ground and have your dog stand on it. Lift the opposite leg to put weight on the paw you want to measure and draw lines on both sides of the paw. You can then measure the distance on the paper later without causing any stress to your dog.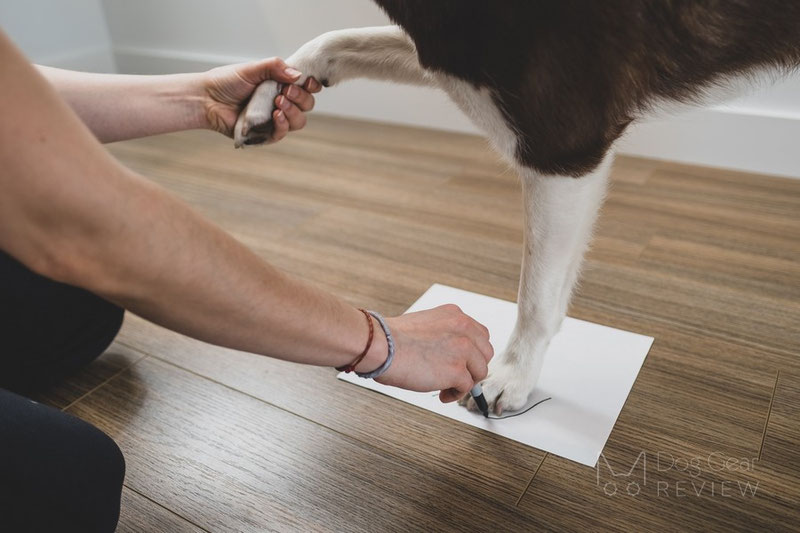 Some companies ask for the paw's width, while others size based on the paw's length, so it's crucial to check the sizing guide for each brand.
It's recommended to measure all of your dog's paws since the front paws may differ in width from the back paws. You also need to ensure a snug fit, as loose-fitting boots can cause your dog to lose balance and chafe their feet.
Avoid the common misconception that leaving the straps looser or ordering a size larger will make the boots more comfortable for your dog. Just like hiking in oversized boots, ill-fitting shoes can cause discomfort and pain for your pet. Therefore, aim for the most precise measurement possible for optimal comfort and performance.
The details of the Mutt Trackers Boots
The Mutt Tracker is a year-round boot to protect from cold and hot pavement. Muttluks have a chart showing how to choose between their boots based on the temperature and durability. Muttluks is their most versatile boots.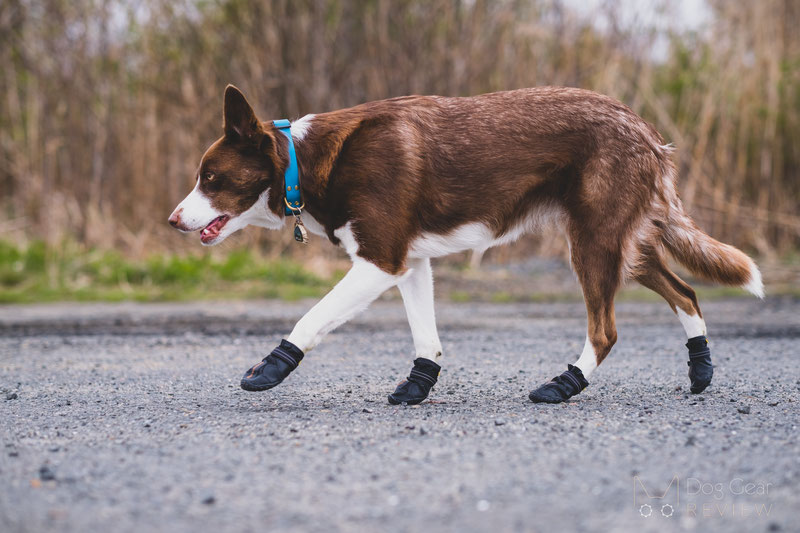 The Mutt Tracker has a durable rubber sole and a waterproof fabric on top, so it's ideal for keeping the paws dry on muddy hikes or when the roads are salted during the winter.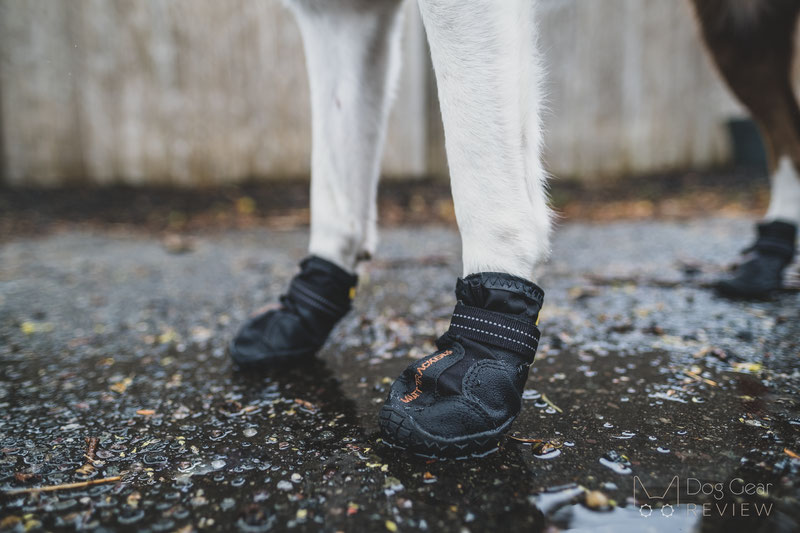 The front part is reinforced, which helps with durability if you hike in rocky areas. The boots are secured with one velcro strap that stays in place well.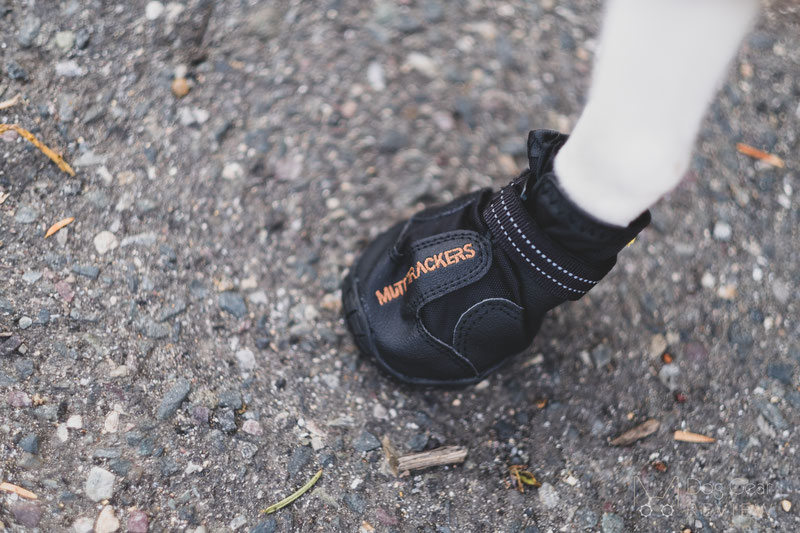 Muttluks Mutt Trackers Boots Review
The Mutt Trackers are light and well-fitting boots that are easy to put on due to the big opening and only needing to handle one strap. They come in 10 sizes and are sold in twos, ensuring you can find the right size for your pup! Mia needed size 5 for her front paws and size 4 for the back paws.
These boots are on the shorter side, which is great because it is not pushing against Mia's carpal pads, and in Mia's case, the straps are not secured over her dew claws either. This will, of course, be different for different dogs, but it should fit most dogs well in general. So far, we haven't had any trouble with them rotating, falling off, or the velcro straps opening up.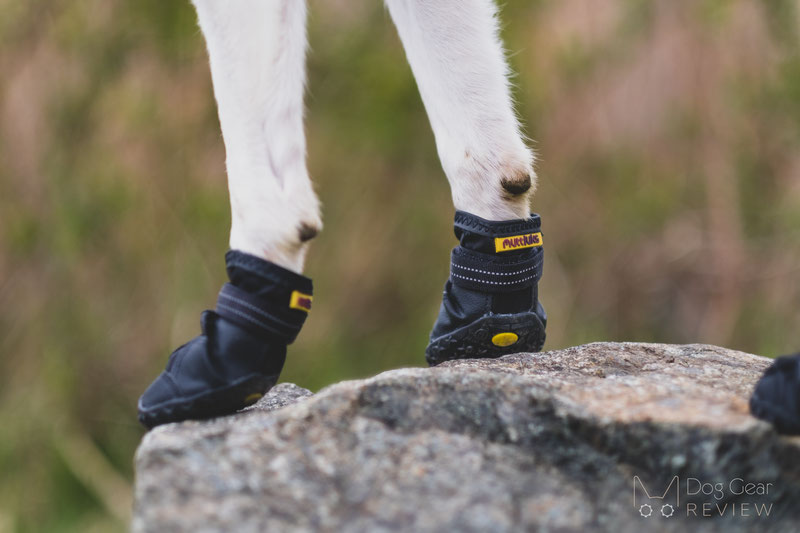 The disadvantage of having versatile boots is that they will not excel in extreme weather. The rubber sole can handle hot surfaces, but the boots are not breathable, which will cause the paws to become wet as they sweat (dogs do sweat on their paws!). This can cause rubbing and chafing of used over a long period.
Muttluks have many different designs geared toward winter use and deep snow because this short design and only having one strap could let the snow in the boots, which, after melting, could cause the same issue with chafing.
These are not really a concern during shorter daily walks but is something to consider if you are doing some serious hiking.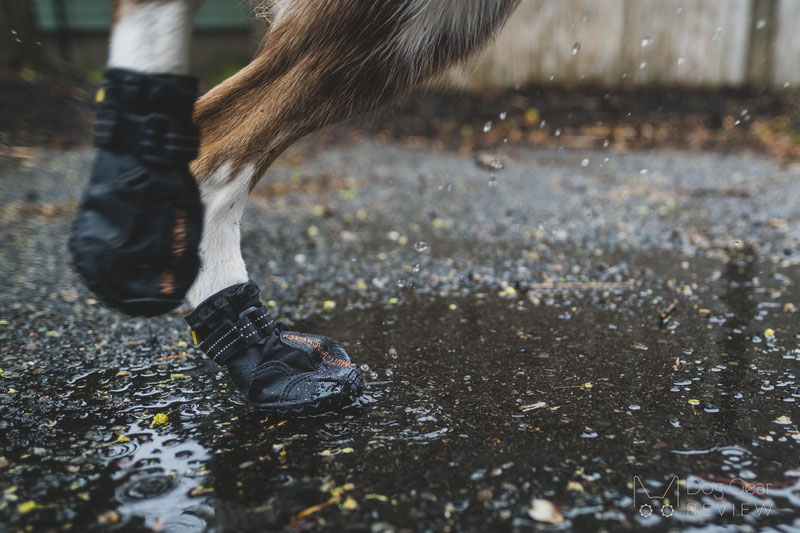 Altogether these are great boots for many situations, and they are fantastic to have in your backpack if a paw injury needs protection in any weather. Having waterproof boots is very helpful if there is a cut that you need to bandage and keep clean while hiking back out.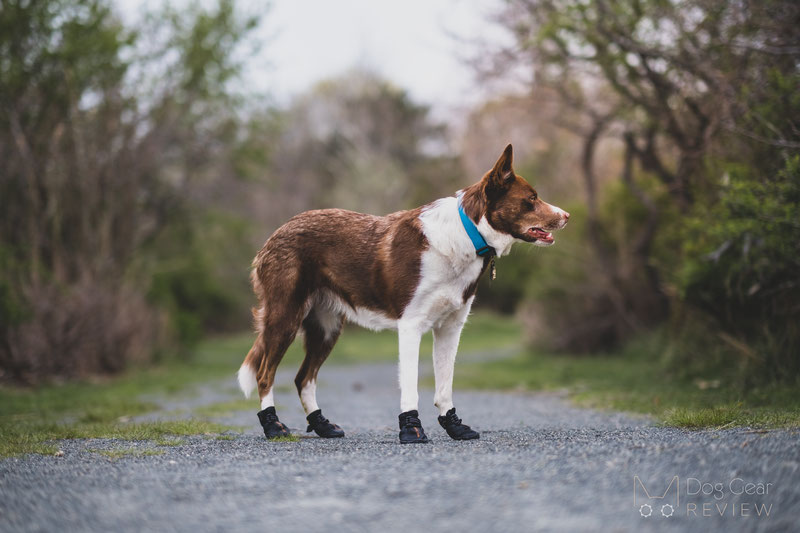 Where to buy?
You can find the Winter Boots on their website and on Amazon.
Disclaimer: this review contains an affiliate link, which supports Dog Gear Review if you purchase the product after clicking on it without costing you anything extra. However, using affiliate links will never compromise us writing unbiased, honest reviews!