Muttluks is a Canadian pet products company that was founded in 1994 by Marianne Bertrand. The company started as a home-based business selling high-quality boots for dogs and has since expanded to include a line of pet products, including paw balms and dog coats. The company prides itself on compassion and sustainability, sourcing local suppliers and raw materials to reduce its carbon footprint. Muttluks also uses omnidegradable plastic packaging, which biodegrades naturally in soil or water through microbial action.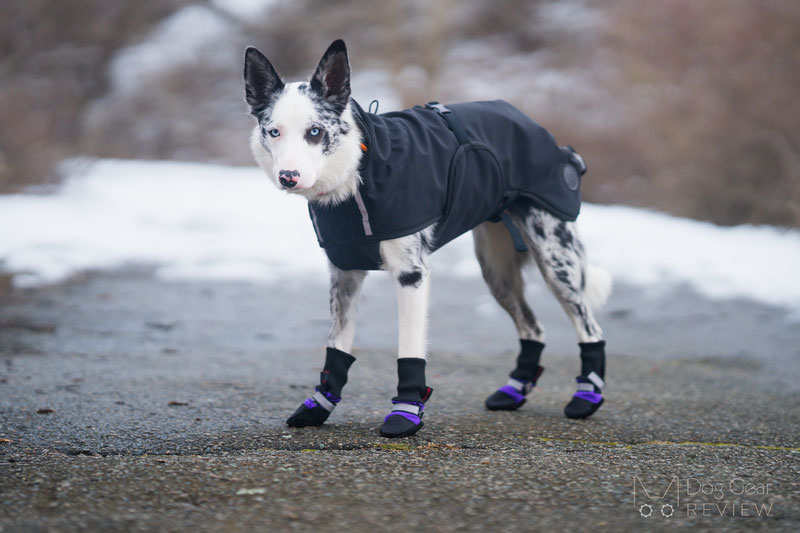 Do dogs need boots?
The question of whether dogs need boots is a common one among pet owners. The answer, however, isn't straightforward as it varies from dog to dog and depends on various factors.
Different types of boots serve different purposes. For example, boots can protect a dog's paws from extreme temperatures, such as hot pavement or cold snow. They can also prevent paw drying and cracking caused by salted roads during winter walks. Additionally, boots can provide traction on slippery indoor surfaces and protect paws from sharp objects on rocky terrain.
The decision to use boots ultimately comes down to your dog's individual needs and sensitivities. Some dogs may require boots more than others, depending on their breed, size, age, and health conditions. It's essential to observe your dog's behavior and how they react to different terrain and temperatures to determine if boots are necessary.
We wrote an article about things to keep in mind when using boots on hikes over the summer since there are just as many pros as cons around the topic. We also have another article on the different types of winter boots, the differences between summer vs. winter boots, and much more.
If you want to read more educational posts, check out our Articles page!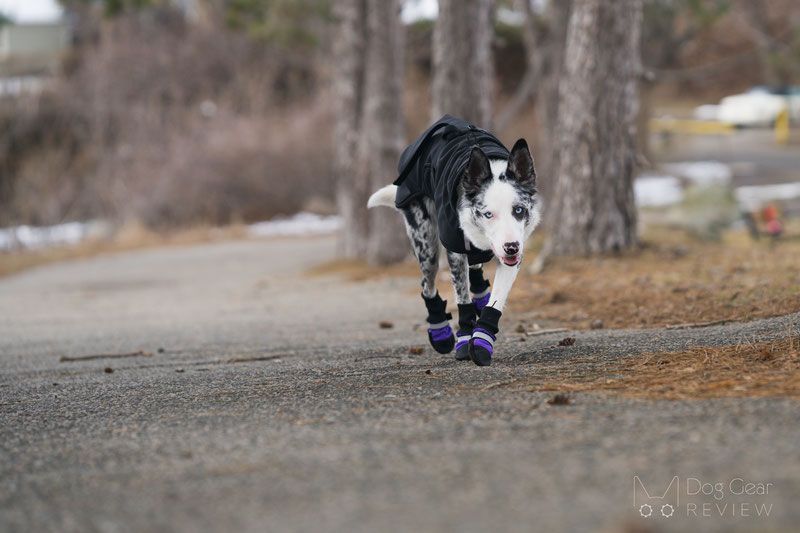 What size of boots does my dog need?
When it comes to choosing the right size of boots for your dog, it's essential to follow the sizing guide provided by the manufacturer. Most companies provide sizing instructions on their product site, so be sure to check before purchasing.
To measure your dog's paws accurately, place a sheet of paper on the ground and have your dog stand on it. Lift the opposite leg to put weight on the paw you want to measure and draw lines on both sides of the paw. You can then measure the distance on the paper later without causing any stress to your dog.
Some companies ask for the paw's width, while others size based on the paw's length, so it's crucial to check the sizing guide for each brand.
It's recommended to measure all of your dog's paws since the front paws may differ in width from the back paws. You also need to ensure a snug fit, as loose-fitting boots can cause your dog to lose balance and chafe their feet.
Avoid the common misconception that leaving the straps looser or ordering a size larger will make the boots more comfortable for your dog. Just like hiking in oversized boots, ill-fitting shoes can cause discomfort and pain for your pet. Therefore, aim for the most precise measurement possible for optimal comfort and performance.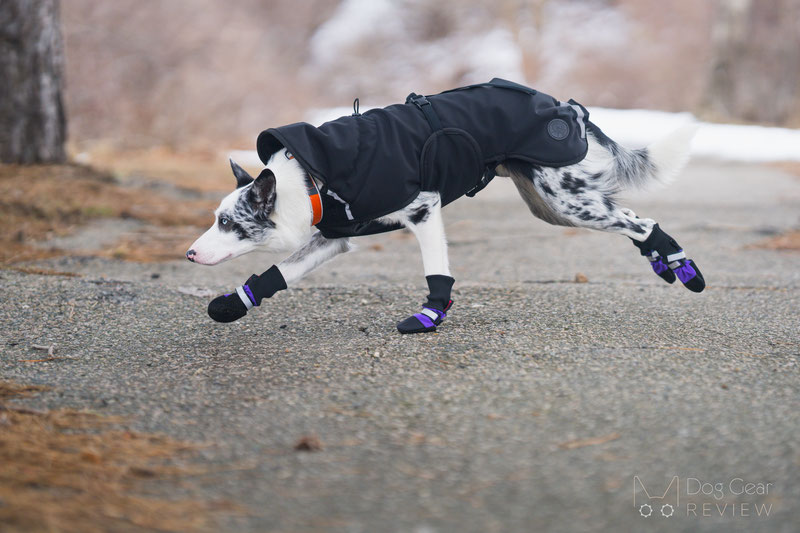 The details of the Original Fleece-Lined Muttluks Boots
The Muttluks Original Dog Boots have been on the market for almost three decades and they withstand heavy use by many dogs over the years. These boots are designed and made in Canada and are designed to protect the dogs' paws from the cold, ice, and snow during the winter.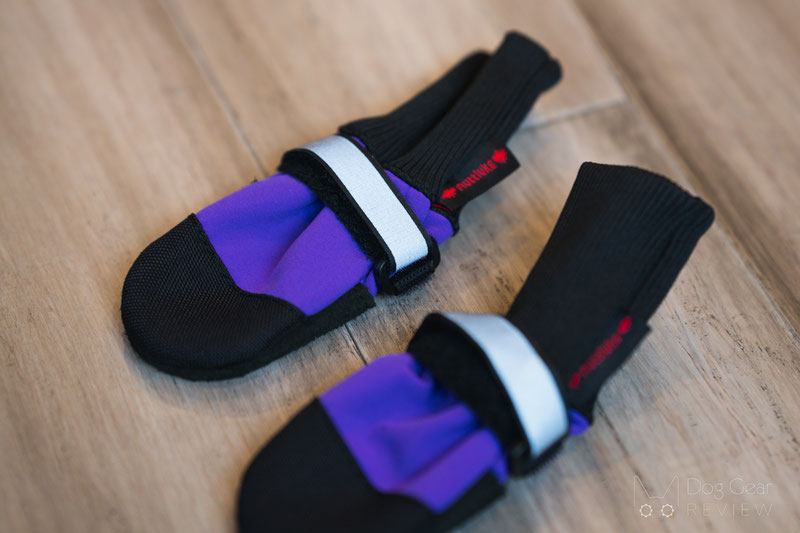 The boots feature a fleece inner lining for warmth, treated leather soles for flexibility and comfort, and velcro straps for a secure fit. The reflective straps increase visibility for nighttime walks.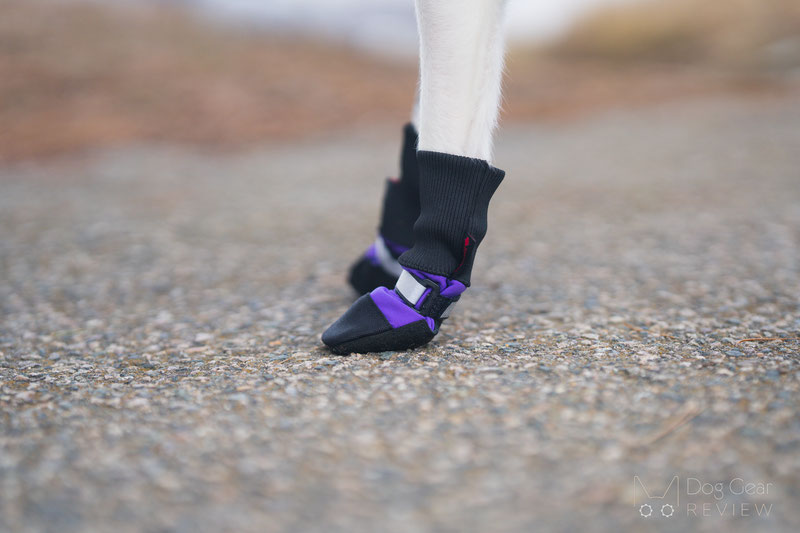 The boots are machine washable, but the sole requires leather treatment after each wash.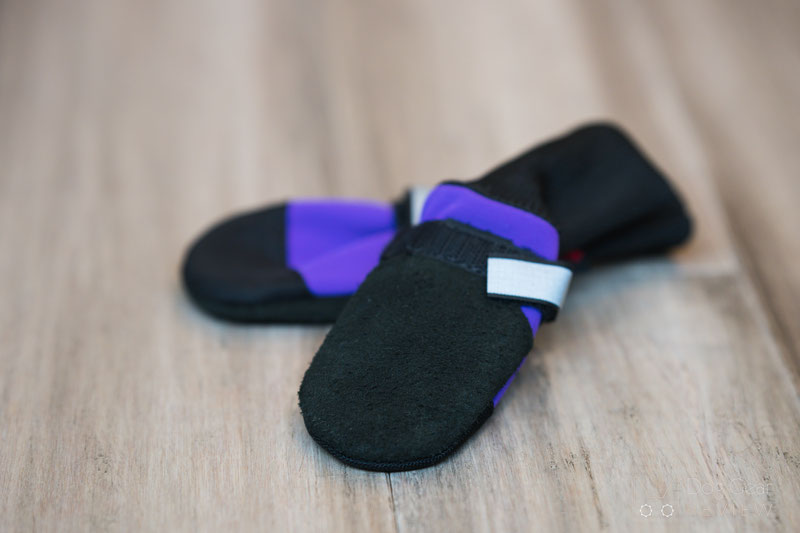 Original Fleece-Lined Muttluks Boots Review
I was worried Zulu, who's not a big fan of wearing anything, would have a tough time with the tall Original Fleece-lined Muttluks - especially since it was only her second time wearing boots. Surprisingly, she took to them like a champ! After a quick leash training session, she was comfortable walking around with them without any complaints.
Even though these boots are tall, they are light, and soft and the leather soles make wearing them more comfortable than boots with rigid rubber soles.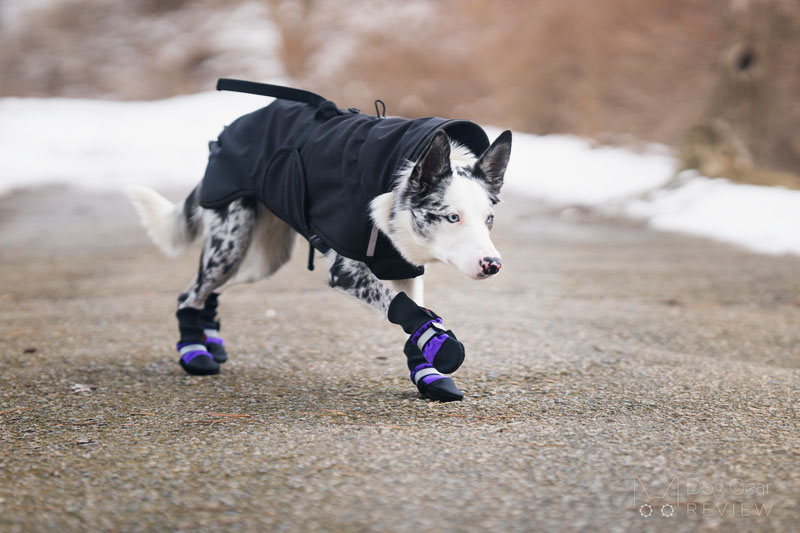 I also thought it would be hard to pull on the long boots, but the stretchy cuffs made it easy. The boots stayed on well during our walks when the straps were properly tightened. The long cuffs are great because they keep the carpal pads protected if the dog runs around on icy snow and keeps the snow from getting in the boots.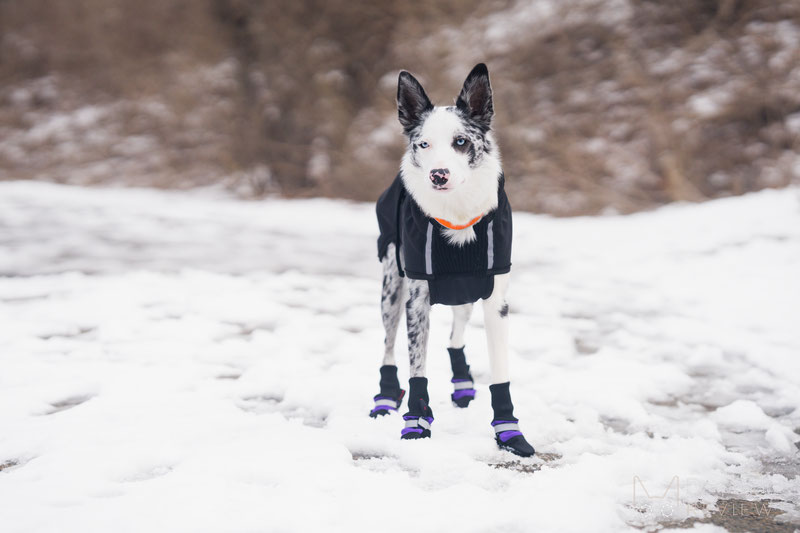 Finding boots that stay on Zulu's feet is hard because she has tiny stick legs - especially the back ones. Her front paws are around 6.5 cm (2.6"), her back legs are 6 cm (2.4") and the size XS boots fit all her paws well!
We used the boots in the snow, and on asphalt and they still look great and didn't chafe Zulu's paws or dew claws so far - although we didn't use them for very long hikes.
The leather sole doesn't make these boots an ideal option for rainy walks, especially when the roads are salted but since they are high and fleece-lined they are best used in sub-zero or at least cold weather regardless.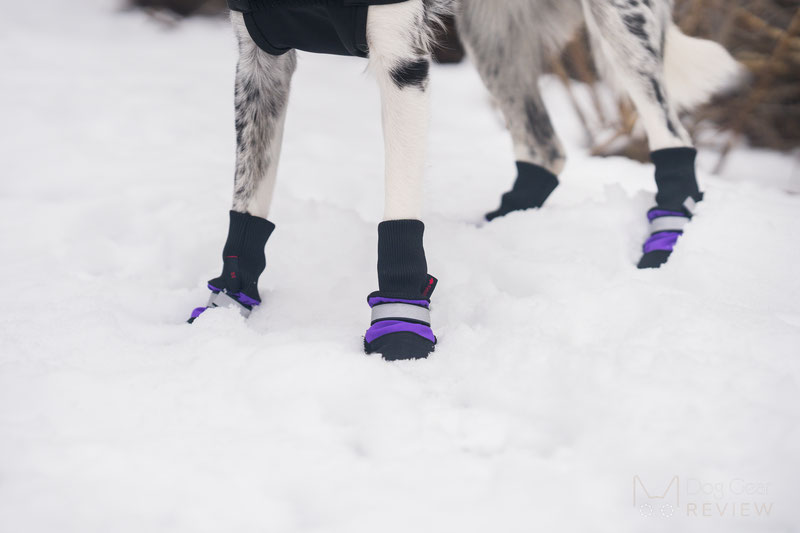 Where to buy?
You can find the Original Fleece-Lined Muttluks Boots on their website and on Amazon.
Disclaimer: This review contains an Amazon affiliate link, which supports Dog Gear Review if you purchase the product after clicking on it without costing you anything extra. However, using affiliate links will never compromise us writing unbiased, honest reviews!