About Musher
The Musher brand was born in Transylvania in 1997 when Laszlo Both had trouble finding proper sledding equipment. After lots of research, he started making his gear, including harnesses for his Huskies, and improved and changed the design as needed. When other locals with the same problem started reaching out to him, Musher was born!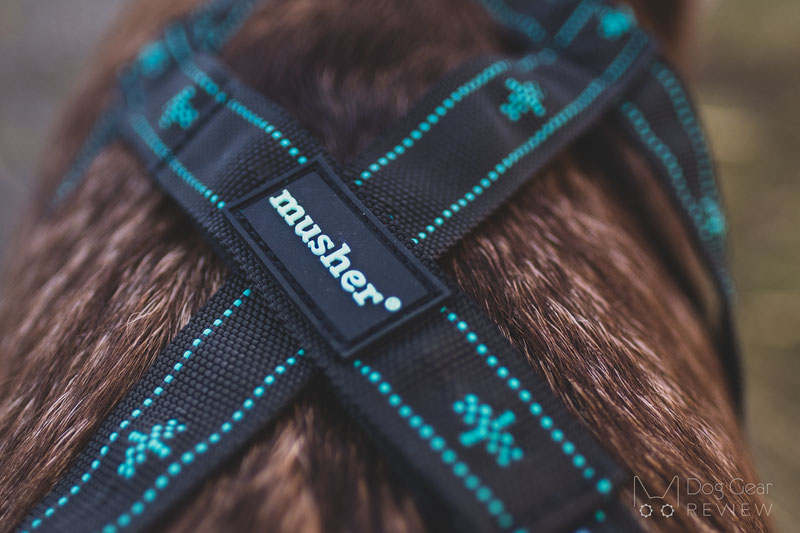 About the Musher Takotna Harness
The Takotna harness is Musher's newest X-back harness. When writing the review, it comes in 12 colors and 3 sizes. If you need custom sizing, you can always reach out to them!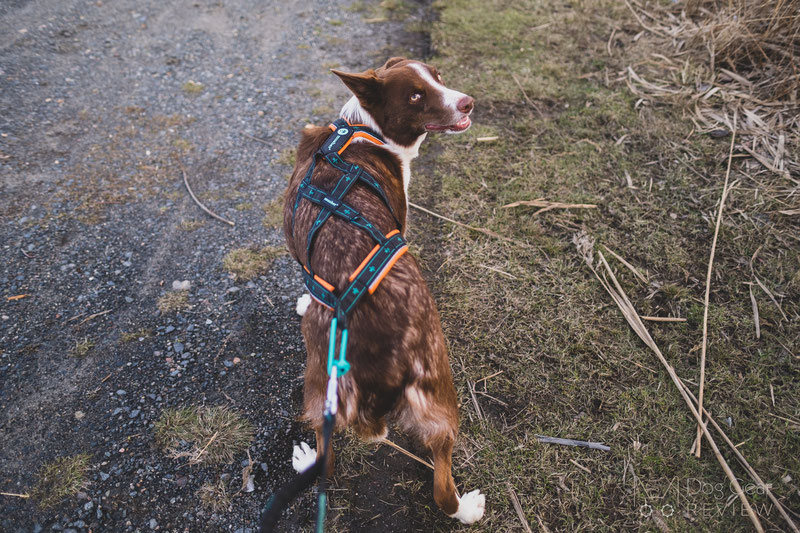 The harness is generously padded with a water-repellent, durable but doghair-friendly material. It can be easily cleaned in machine washing under 30 C (86F), but it shouldn't be placed in the dryer.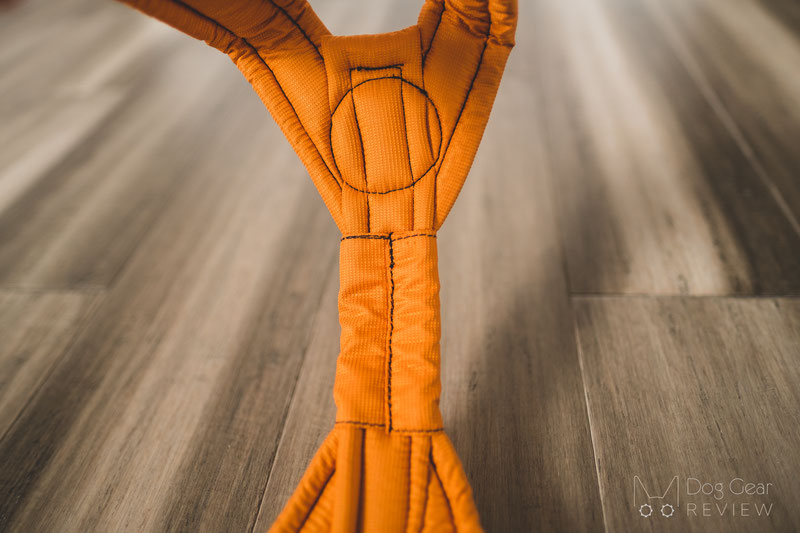 It is a super light harness, weighing 155-170 grams (5.5-6 ounces) depending on size. The straps are 25 mm (1") wide, while the lining is 35 mm (1.4"), and there are reflective elements all over the harness for better visibility.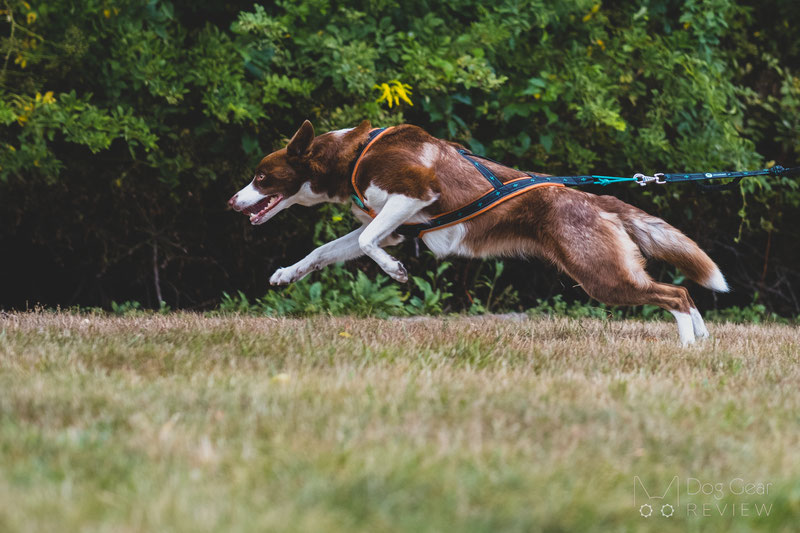 Musher also sells matching collars, bungee leashes, and even running belts, so you can mix and match your full canicross set from their website!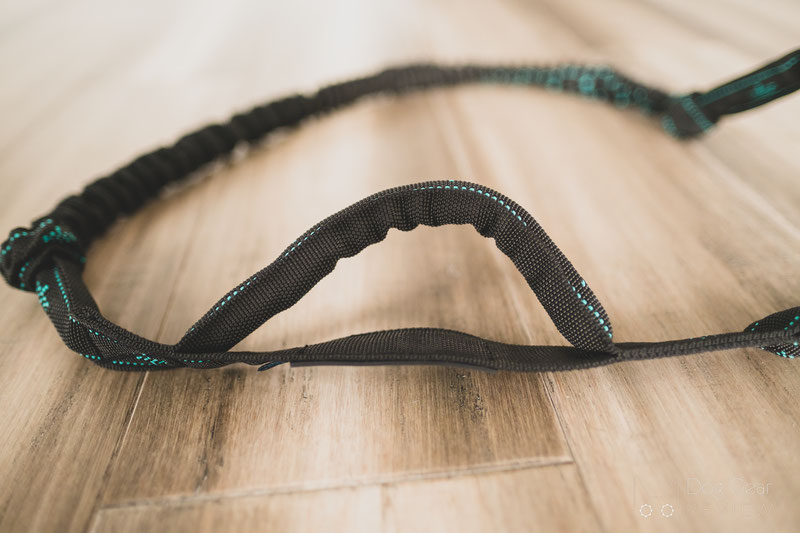 Musher Takotna Harness Review
The Takotna harness is a light, well-fitting harness that is comfortable for the dog during activities with a higher pulling point - like skiing, bikejoring, or canicross.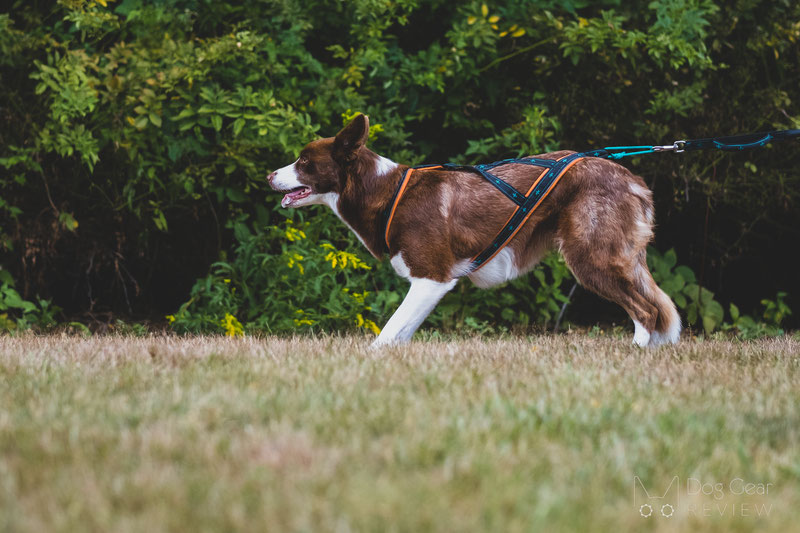 This is not a rigid harness, so it rides up when there is no pressure on it, so it's hard to take photos of it alone that properly show the fit. I got comments on social media posts saying it is too small because it is not fully extended on Mia unless she pulls me. It is not a harness that stays in place well during off-leash time or if the dog tends to lag behind you and sometimes needs to be pulled forward.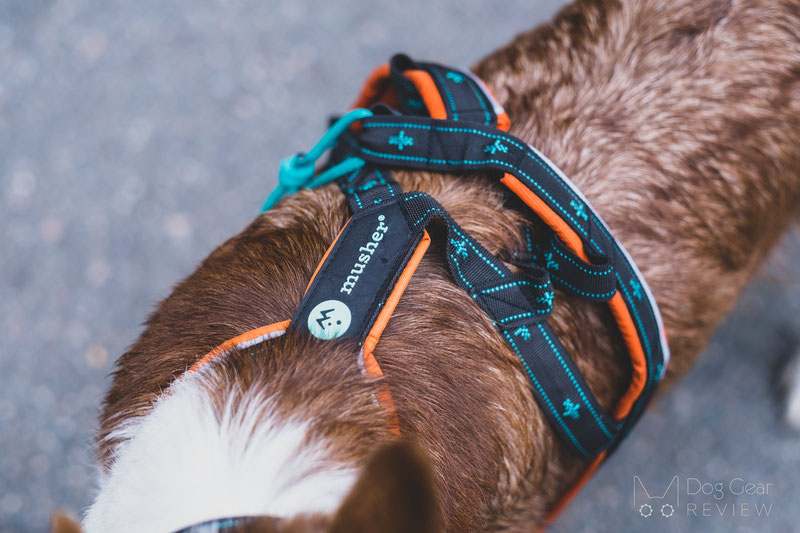 The harness we first received was a Medium. It looked great on Mia until we went for the first run, where I noticed it was too big. The harness was behind her ribcage even when she was lightly pulling, even though the neck section fit her perfectly, so Musher made and sent us a custom harness with a Meidum neck and a shorter "body".
Below you see the original Medium harness with light leash pressure: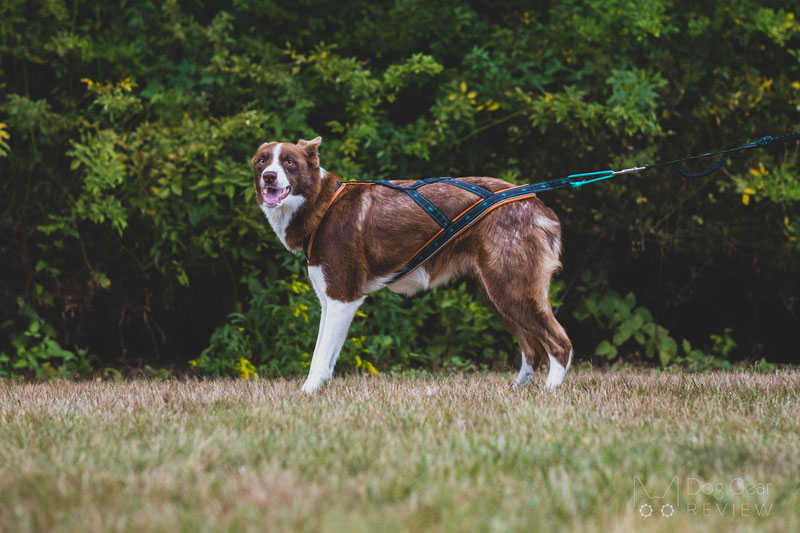 And below is the new, shorter harness that fits perfectly when she is pulling! All other photos in the review are of this custom harness.
The difference might look slight, especially for someone not using pulling harnesses, but it makes a big difference in real life. Finding a well-fitting harness is always important, but it is crucial when the harness is used for pulling sports since there is a lot more pressure on it.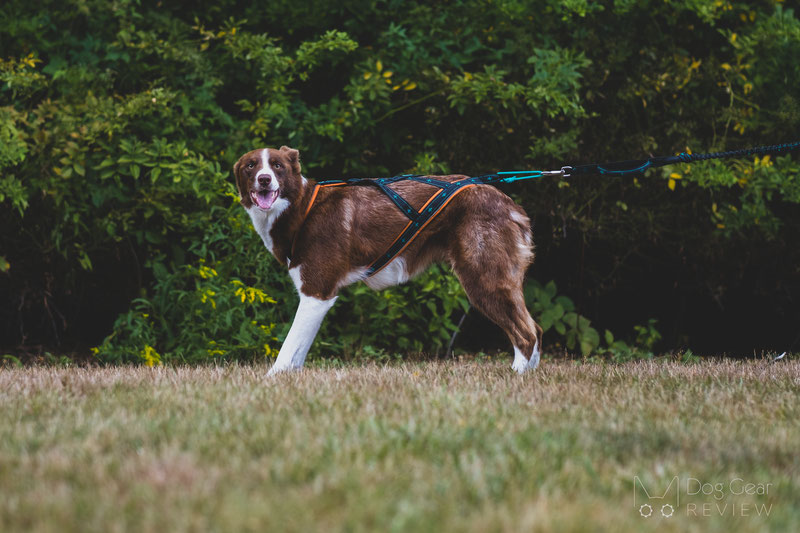 We used this harness over the summer, it got muddy and dirty, and it still looks new after a rinse! There is not a single thread coming loose, and there is no sign of any tear or material weakness. It is a well-padded, well-fitting X-back harness that worked very well for canicross!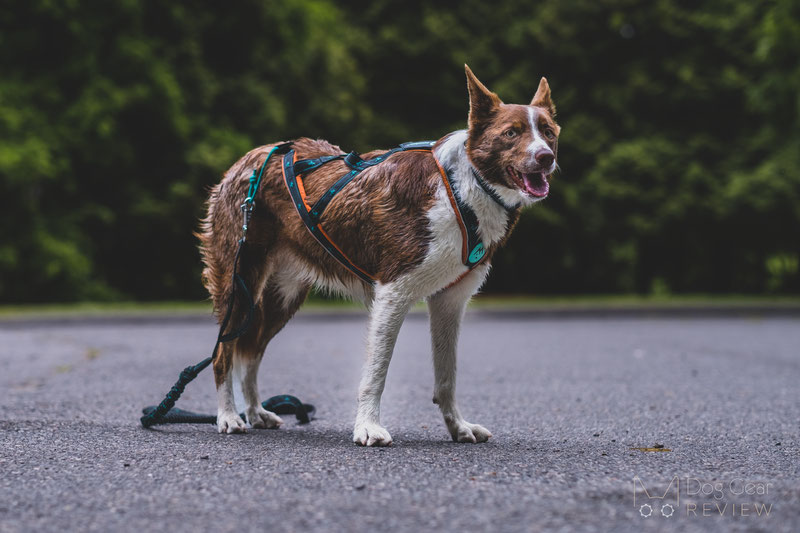 Review Summary
My favorite thing about this harness is how low maintenance it is! Super packable and light, and after a rinse/wash, it looks new again. It fits Mia like a glove; it is comfortable and perfectly distributes the pressure on the chest.
It has all the features you want from an X-back harness for a great price, and the company is also great at helping anyone figure out sizing and answering any questions you might have.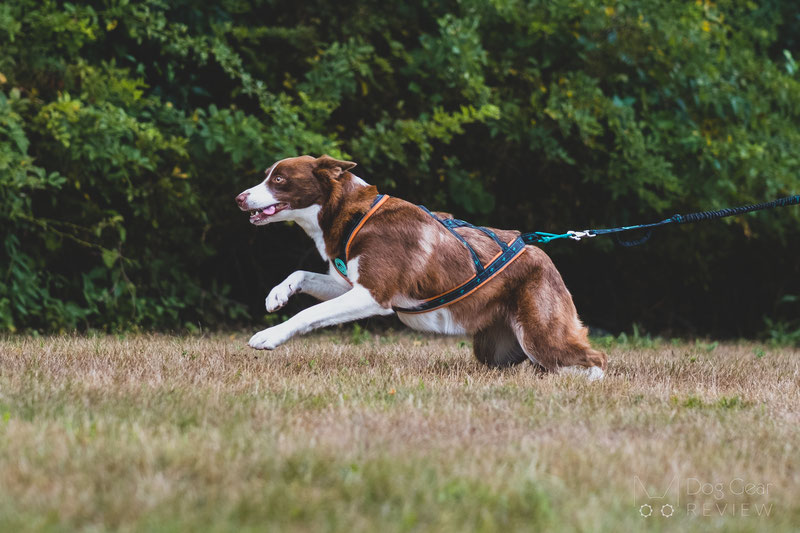 Where to buy
You can buy the Takotna harness on Musher's website.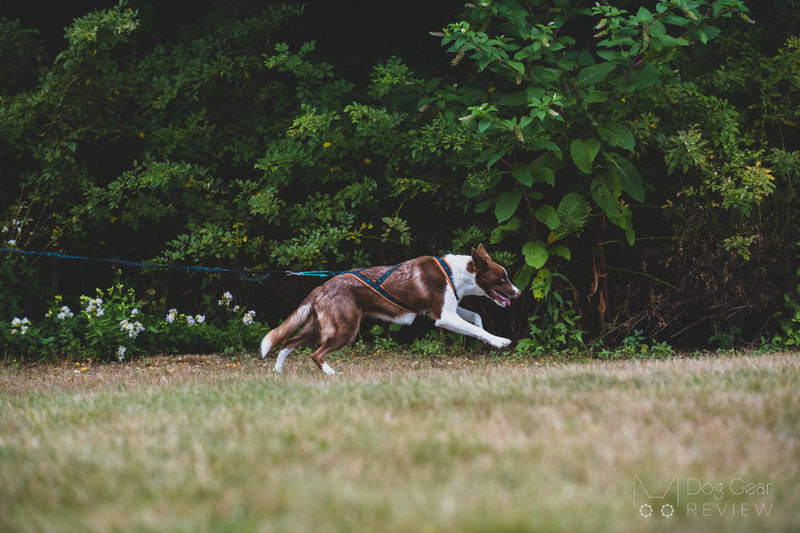 Mia's measurements
Many of you asked Mia's measurements to better understand the different products' fit. Your best chance of finding a good fitting gear is always to measure (and remeasure) your dog. Even we grab the measuring tape before getting a new product - even though we tested a lot of them, and have a good feeling of her size by now.
I share her measurements below, but don't go ahead and order the same size just because your dog is similar to Mia ;)
Shoulder height: 19.5 inches (50 cm)

Weight: 37-44 pounds (17-20 kg)

Widest chest circumference (where the most harness would have the chest strap): 25-26 inches (63-65 cm)

Neck circumference for collars: 15-16 inches (38-40 cm)

Back lengths: 22 inches (56 cm)