About MOD
We got these two stunning leash & collar combos from ModLeash for testing! They are a brand new company with an interesting concept: they sell their Starter Sets (the two patterns on the photo) only for $10/each! You get a leash or a collar separately for $5! To make this price even more competitive, they offer free shipping and free returns in the US.
With buying one of these sets, you become a MOD member and have access to limited edition designs as well. ;)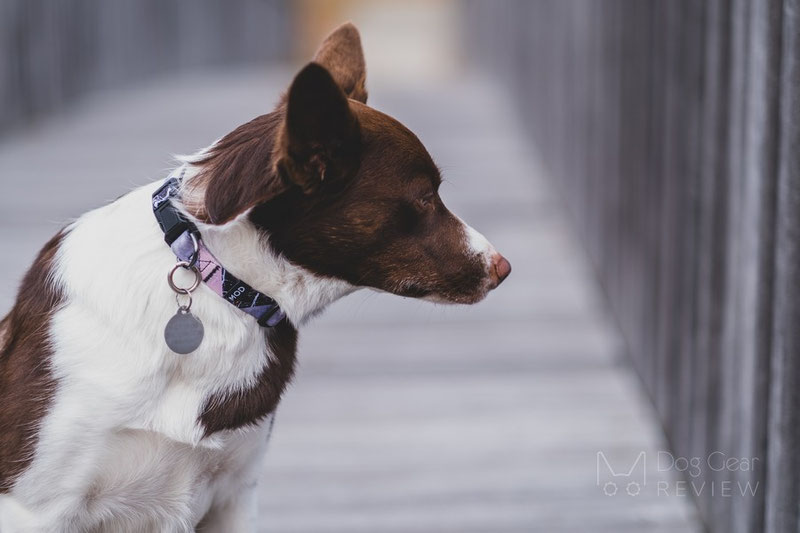 Starter Sets
MOD offers two different starter sets: the black one is called "Art Doggo," the pink is "Blanco Pinco." Both come in three sizes with different width for both the leash and the collar.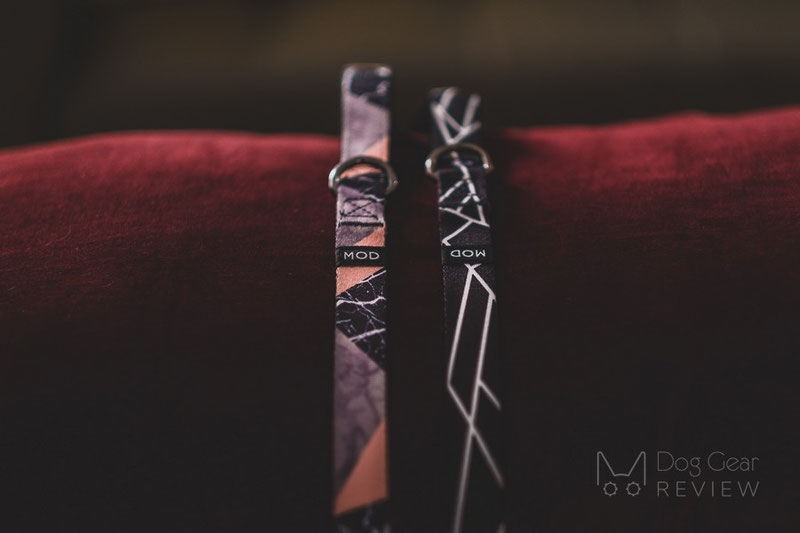 The two designs are identical in everything, besides their color. They have nylon webbing, metal hardware, and plastic sliders & buckles.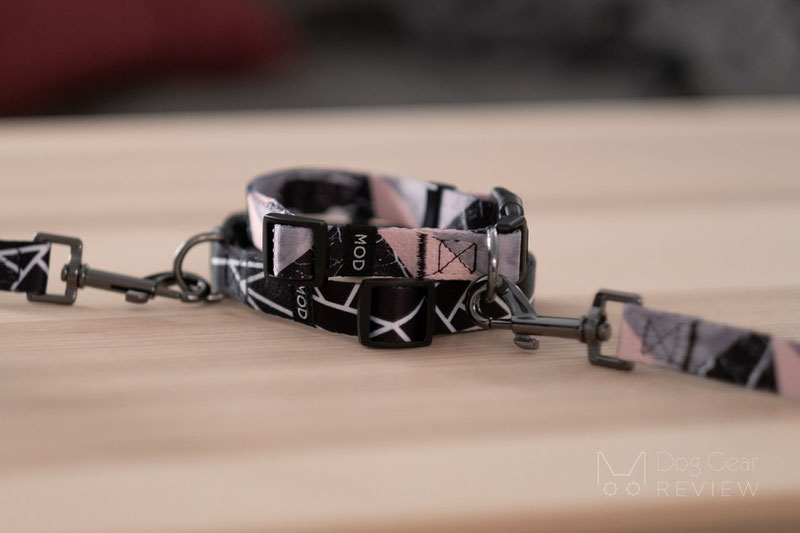 Review of the MOD Collar and Leash combo
We tested the Blanco Pinco set for almost two months to see how it holds up. The shiny material of this set is quite resistant to dirt. It does soak in the water on a rainy day, but it was easy to brush the mud off once it dried.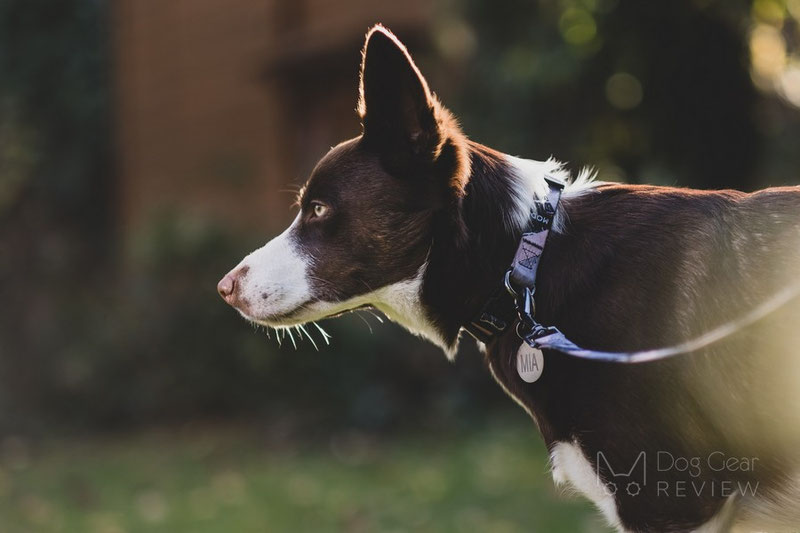 Great little detail of the leash is the soft, padded handle and the extra ring under the handle that you can use to put the leash around your shoulders when your dog is off-leash.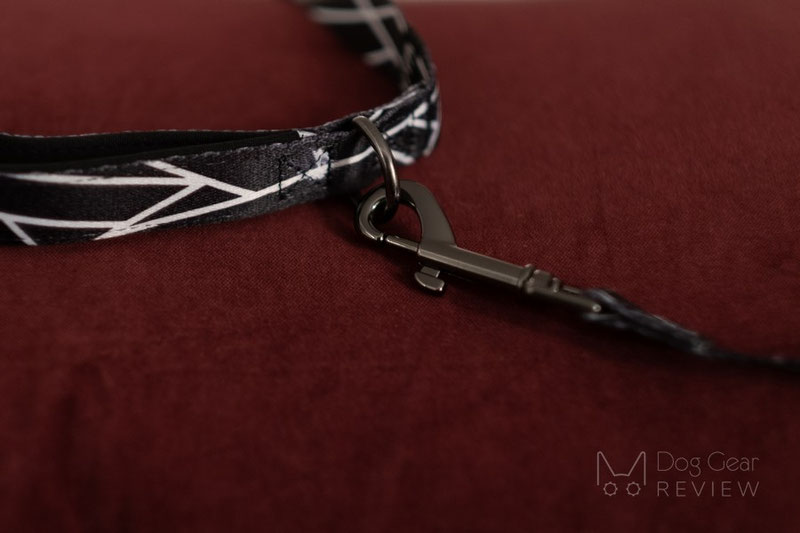 The plastic buckles seem to be strong and are easy to open. We haven't had any trouble with them even when we used them well below freezing point.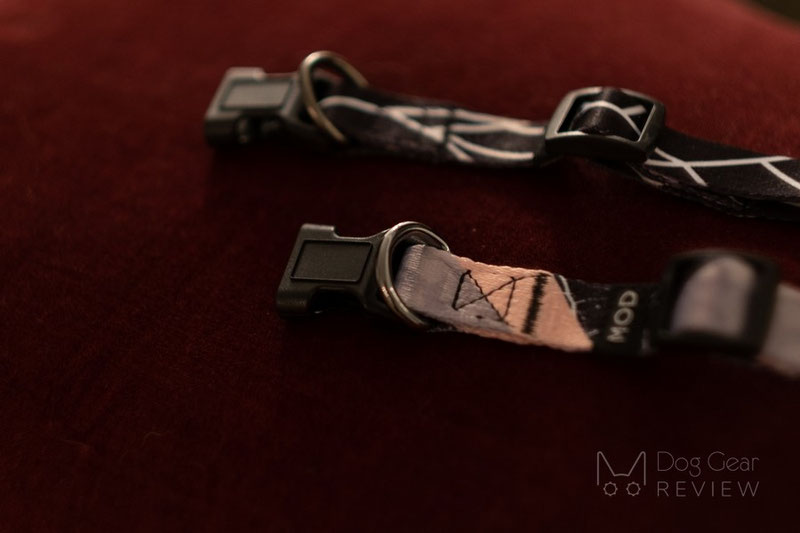 The carabiner and the rings have a beautiful, shiny finish, but unfortunately, both of these started to peel off after a few weeks, as you see on the two photos below.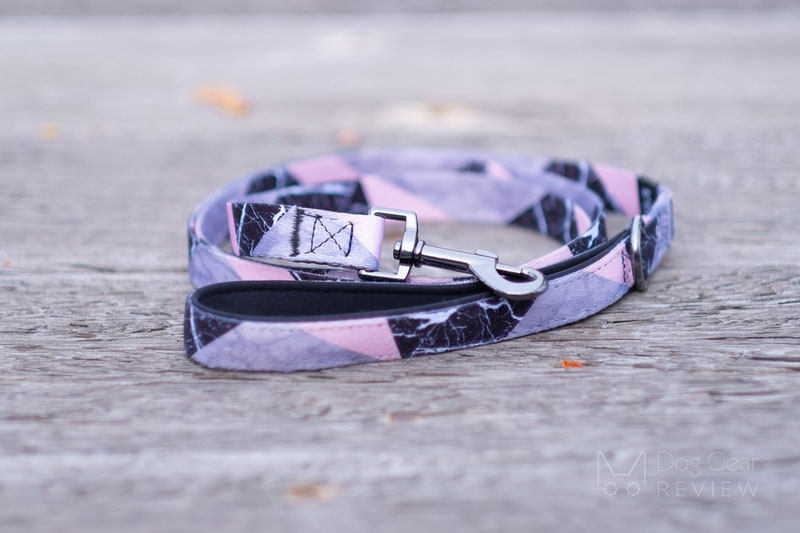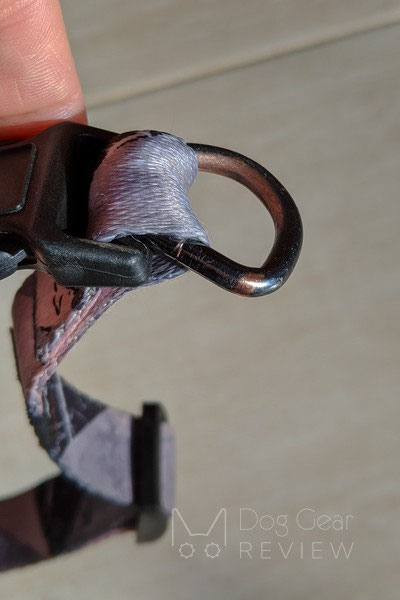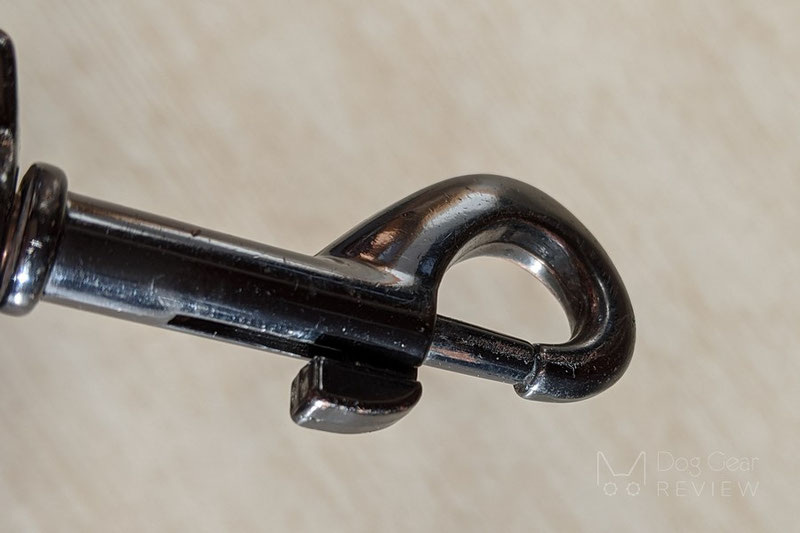 To summarize, these are beautiful sets, especially for this price. They do look like high-end, exclusive sets, and people did stop us to ask about them. :) I also have to say that they are probably not the most durable ones on the market - which is fine with us for this price.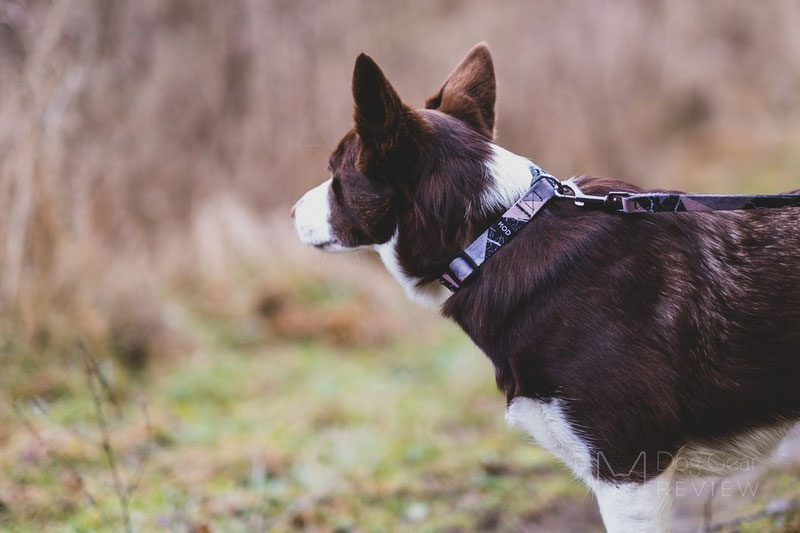 Where to buy
You can find their starter sets and the limited edition sets as well on their website.