Joseph Secreti is a professional dog trainer and the owner of Maximum Canine as well as Dog Runner USA. He has competed with dogs and has earned titles in Schutzhund, IPO, and IGP with his Belgian Malinois and Rottweilers.
Joe became interested in dog treadmills when looking into ways to incorporate nutrition, health, and fitness into the cross-training of his dogs. He tried different brands of electric treadmills and found Dog Runner Belgium to be the gold standard. He partnered with IGP Belgian Champion and Dog Runner co-partner Nick Vannerom to create Dog Runner USA to bring the Dog Runner electric treadmills to North America.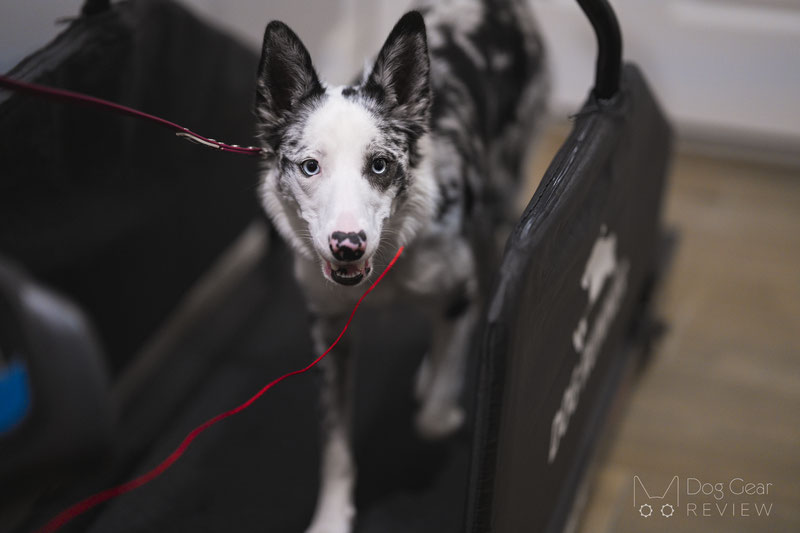 Dog Treadmills
Let's start with talking about treadmills in general! Most think they are only for lazy people who don't want to take their dogs out, but they are actually utilized for many different reasons in different fields.
Treadmills can be an essential part of the exercise routine during times when it's too hot or too cold to spend extended time outdoors safely. They are also used for building endurance and muscles in a low-impact way, in a controlled environment, and to prepare sport or show dogs for events. Vets use them for gait analysis, and they can also be used for rehabilitation after an injury (with the supervision of a physical therapist/vet).
We received so many questions on treadmills while using this one that I ended up writing three articles discussing the most frequently asked topics: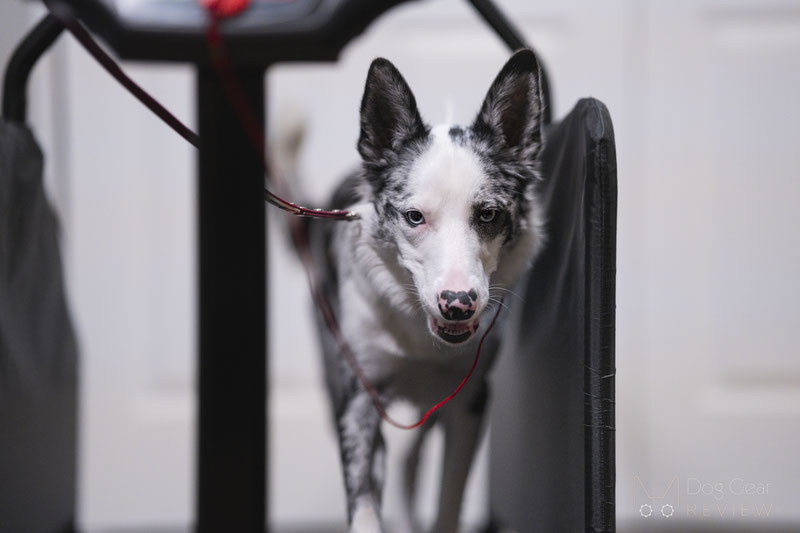 About the Maximum Canine Dog Runner Tracks
The Dog Runner Tracks is a treadmill that offers high quality at a budget-friendly price compared to Maximum Canine's higher-end treadmills. It has a running surface of 52" x 16" and dimensions of 64" x 22" x 40".
It has a maximum weight allowance of 198 lbs, a speed range of 0.5-8 mph, a 2.5 HP engine, and a 3-position manual slope adjustment. It also has an LCD screen and programs, as well as the option to design your own programs.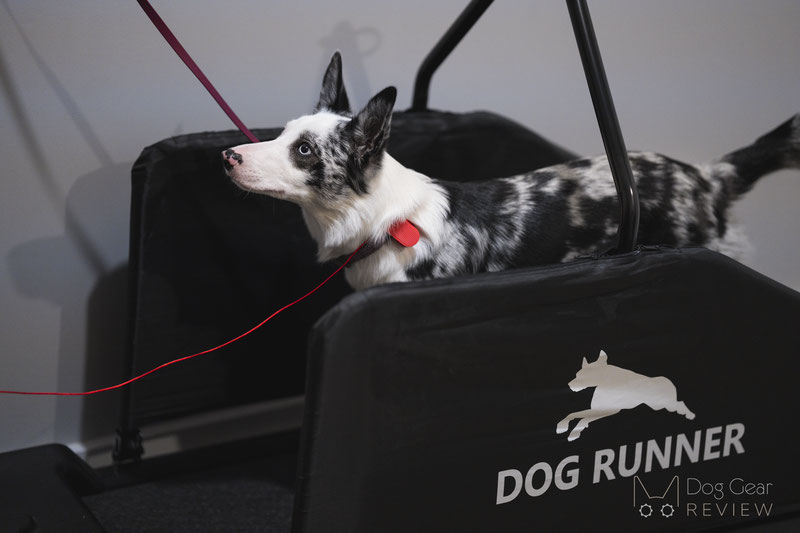 The emergency stop clip is a simple but essential addition to a treadmill. It attaches to the panel with a magnet, while the plastic clip is on the dog's collar.
This clip ensures that if the dog slows down or stops for any reason, the magnet will slip off the panel, automatically stopping the treadmill. This prevents any potential injuries or scares for the dog, such as falling off the end of the treadmill. It is a simple yet essential addition to the treadmill, providing peace of mind while using it.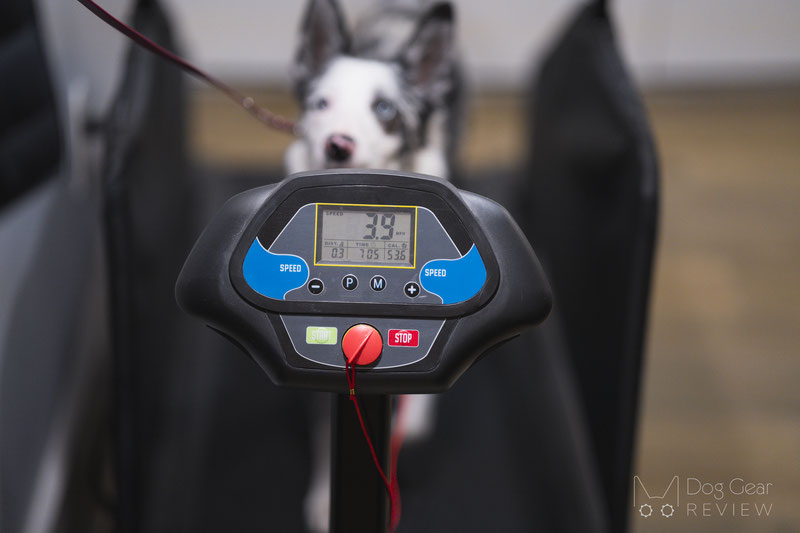 Maximum Canine Dog Runner Tracks Treadmill Review
We appreciated having the treadmill here over the winter because the early sunset made it challenging to take the dogs for walks without risking encounters with coyotes who keep attacking dogs in our neighborhood.
The treadmill provided a safe and convenient way to ensure our dogs received regular exercise and remained healthy. Additionally, we found the treadmill a great addition to our daily routine on busy days when our schedule didn't allow for extended walks. While it's important to note that the treadmill cannot replace outdoor walks, sniffing time, and the benefits of training, it greatly complements our dog's exercise routine.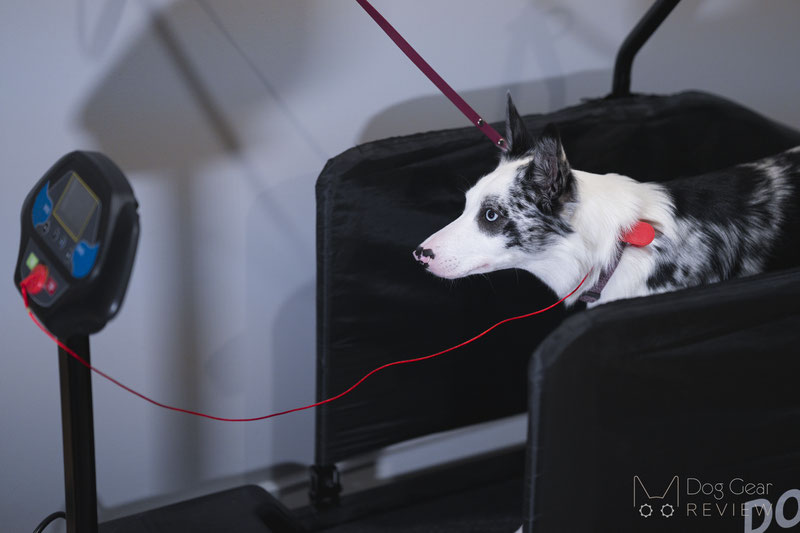 I was also excited to test this treadmill because, during Mia's last months, her coordination was affected by medications and seizures, making it challenging to exercise her as she required. Her behavior problems and anxieties also got easier to trigger outdoors, so the treadmill was a valuable solution for keeping her happy and healthy.
I was initially concerned that the sound and movement of the treadmill might be overwhelming for Mia, but she and our other dog Zulu adapted to it quickly. I made this video on how I introduced it to them and it only took a few tries before they were eager to jump on it and ask for a run.
The Dog Runner Tracks provided a safe and effective way to exercise the dogs despite the challenges posed by Mia's medical conditions and the coyote presence in our neighborhood. The treadmill offers a low-impact solution for building endurance, which is ideal for dogs with joint issues, such as Mia, and for growing dogs, like Zulu, who are still developing and need to be protected from an excessive impact on their joints.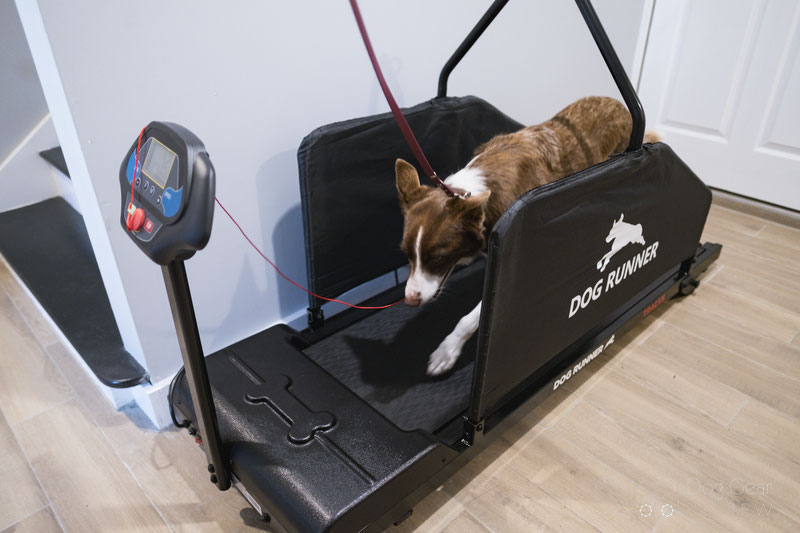 The Dog Runner Tracks treadmill offers an intuitive user experience with a simple-to-use panel and a smooth, responsive speed adjustment. One unique feature of this treadmill is the calorie counter, which can be a helpful tool for monitoring the dog's exercise and weight management. However, it's worth noting that the accuracy of this feature may vary depending on each dog's individual characteristics (like weight, size, etc.).
Assembly of the treadmill may require some effort, but the provided instructions are clear and easy to follow. The treadmill is heavy-duty equipment designed for regular use. While it is not collapsible or designed to be stored against a wall, the inclusion of wheels on the front makes it easier to move around.
The size of the treadmill is well-suited for dogs of various sizes, with the company recommending a running surface that is 1.25-1.5 times the length of the dog's body; however, they noted that this could significantly differ depending on the dog's structure, natural movement, and gait.
It has a leash attachment point on the bar going over the treadmill, but we haven't used that as I preferred to hold the leash and guide the dogs to find the middle position on the treadmill. Even though you can attach the harness or collar to the treadmill, leaving a dog unattended while exercising is never recommended.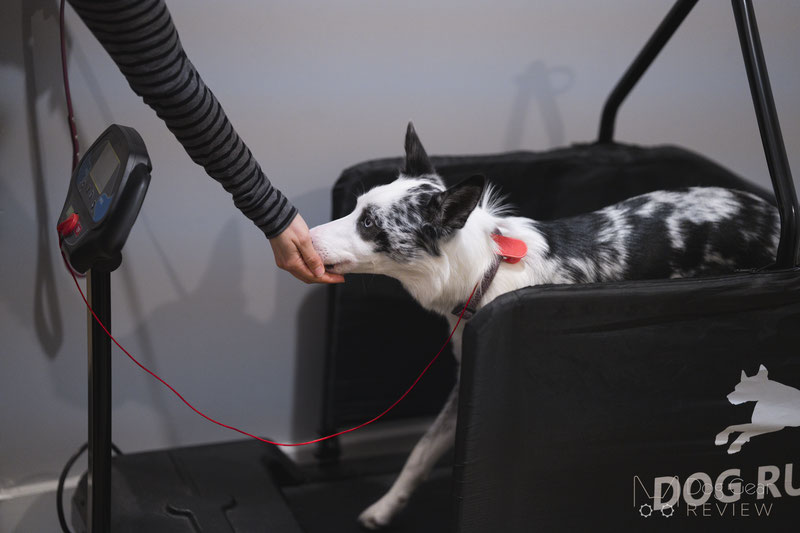 Summary
The Dog Runner Tracks is an excellent option for dog owners looking for a safe and convenient way to ensure their dogs receive more regular exercise. The treadmill has an intuitive user interface, an emergency clip, and a good range of speed options that work for various dogs and training goals. It is a well-made, solid piece of equipment that seems durable.
Overall, the dogs enjoyed using it, and I haven't encountered any quality or functionality issues while using it for over three months.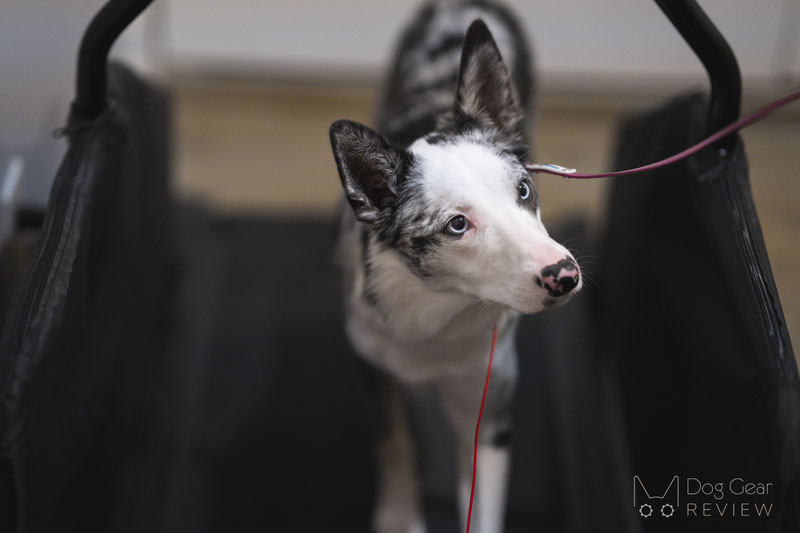 Where to buy
You can buy the Maximum Canine Dog Runner Tracks and their other treadmills on their website.
Zulu's measurements
Many of you asked for the dog's measurements in reviews to better understand the different products' fit, so I'm sharing Zulu's below for reference.
Shoulder height: 19 inches (50 cm)

Weight: 29 pounds (13 kg)

Widest chest circumference: 24 inches (60 cm)

Neck circumference for collars: 13 inches (33 cm)

Back lengths: 17 inches (44 cm)