Lumac is a micro company that originated in Northern Sweden and was founded by an Estonian-French couple who worked as sled dog tour guides and trained long-distance race dogs.
The company is now based in France, where the couple was influenced by the local canicross scene, broadening their knowledge and skills in sled dog sports. The company prides itself on offering high-quality products made from materials sourced from the European Union. They focus on attention to detail, such as ensuring there are no hanging sewing thread ends and minimizing sharp webbing corners.
This micro company offers a unique blend of influences from Northern, Baltic, and Western Europe and is backed by hands-on experience in pulling sports.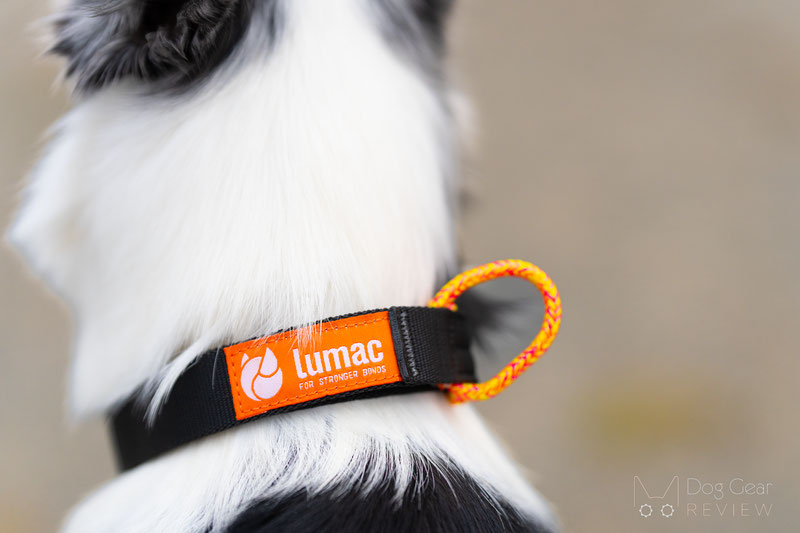 Lumac ECO Leash Review
The Lumac ECO series leashes were born out of their desire to create rope leashes using their rope sewing machine and technical threads for sewing. They had access to climbing rope leftovers and a source of leather leftovers made in Italy. Responding to customer demand for padded handles on rope leashes, Lumac decided to combine the two, resulting in a stylish and eco-friendly leash that helps reduce the amount of waste material that would otherwise end up in landfills or be burned.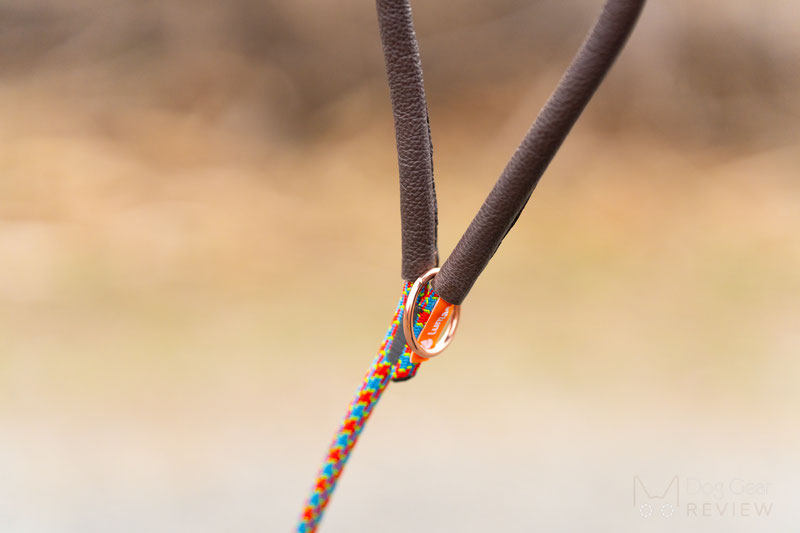 It's such a new product that there isn't much information on the website about it yet, but it will be available in various diameters and colors; each leash is carefully crafted by combining the rope with a matching leather color.
Lumac's ECO series leash also features a bronze carabiner made in Italy with a minimum of 250kg break load, renowned for its quality and durability, as well as a pinkish metal ring. This leash is predominantly made of European materials - except for the pink ring.
The stitching used on the rope is the same material and technique that they use on their sleddog lines - strength tested by large sleddogs.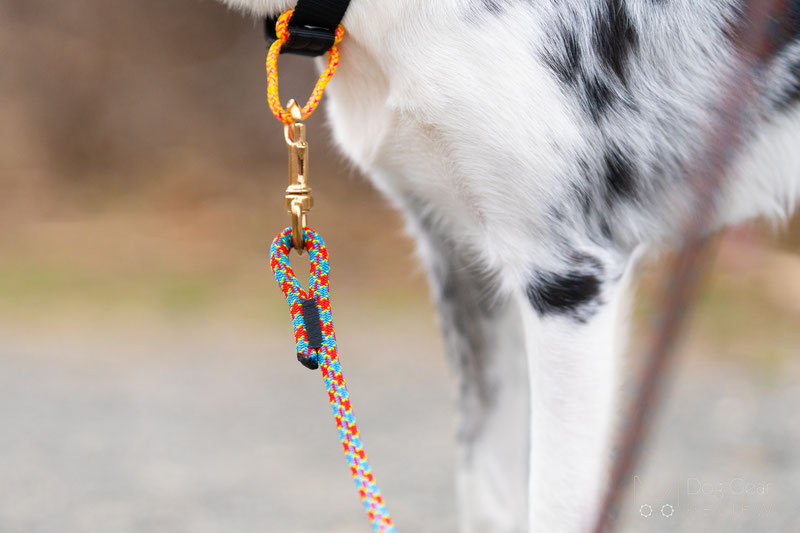 The Lumac ECO series leash is the perfect combination of style, durability, and sustainability, making it a reliable choice for any eco-conscious pet owner. The combination elegant leather handle and the rope material makes this an interesting and durable leash that we enjoyed using over the last few months.
I enjoy that the rope is not as thick and bulky as most rope leashes - The ECO leash is light and sophisticated but still durable, making it a versatile option for different situations.
nOring Collar Review
The Lumac nOring collar is a lightweight racing collar designed for sleddogs to reduce line swing. Removing the metal hardware from the collar saves 10-20 grams of weight from the dog's neck and, most importantly, stops the collar from rotating, which is important for multi-dog setups.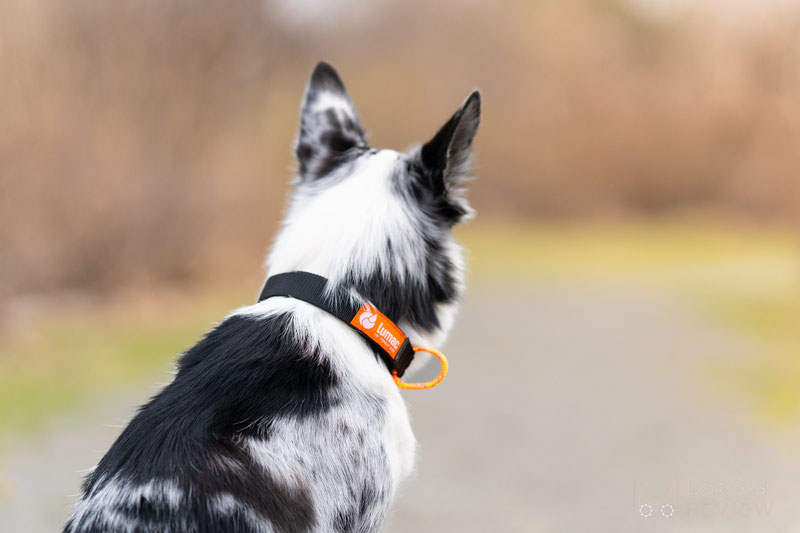 The collar features 25mm nylon webbing with 2,2 tons of break load, a polyester rope, and a black metal tri-glide sewn with V92 thread for adjustment. The orange loop is rated for 500 kg.
Currently, it comes in one color and one size, which fits medium to large dogs, but there is a plan to introduce more sizes and colors in the near future that will match the ECO leash colors.
While the rope loop is not as wear-resistant as metal rings, the collar is fully functional and recommended for use during races - and is safe to use as an everyday collar as long as it is carefully monitored for signs of tear and wear.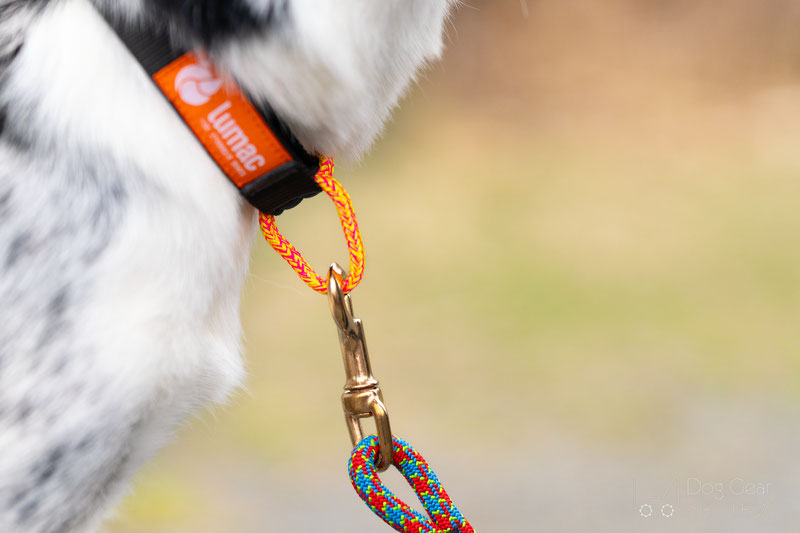 There are days when having a colorful set on Zulu makes my day, but there is also something beautiful about the simplicity of the nOring collar with the pop of color on the loop. The nOring collar comes with a slider (no buckle) to avoid any chance of the collar opening up on a race. This also means that you need to adjust it whenever putting it on the dog and taking it off to ensure a safe and comfortable fit.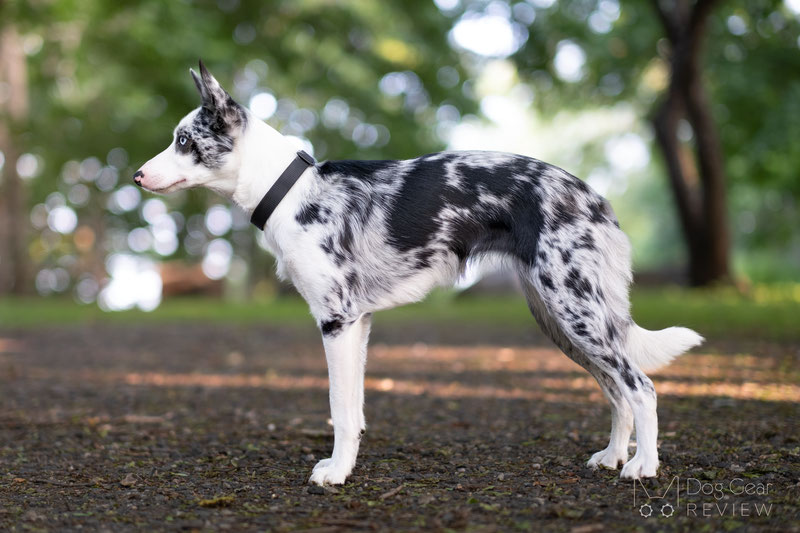 Review Summary
Lumac's ECO Leash and nOring Collar are functional, sustainable, and beautifully designed products that offer a reliable choice for eco-conscious pet owners. The ECO Leash combines rope and leather to create a stylish and eco-friendly leash, while the nOring Collar is a lightweight racing collar that reduces line swing. Both products showcase Lumac's commitment to quality and attention to detail, making them excellent options for dog owners looking for durable and environmentally-friendly gear.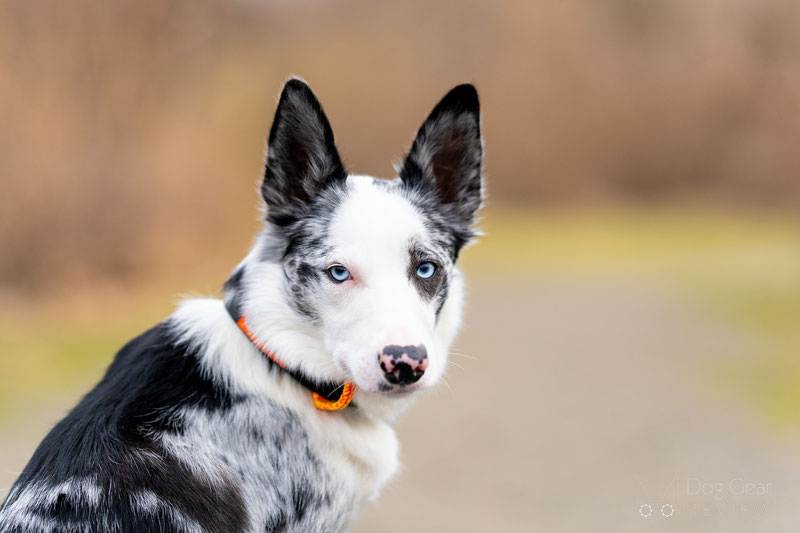 Where to buy
You can buy the ECO leash and the nOring Collar on their website.