Kurgo is a company founded by brothers Kitter and Gordie Spater, inspired by their love for dogs and the outdoors. The company creates travel and safety products to make adventuring with dogs easier and safer. Kurgo's products are designed to be simple, durable, and need-based to enhance the time spent outdoors with your pup.
Kurgo values the bond between dogs and their owners, striving to create consistently high-quality products backed by a lifetime warranty. The company is passionate about the impact they have on their customers' lives, and their products aim to make it easier for pet owners to go everywhere with their best friend - as their motto simply says: "Go Together".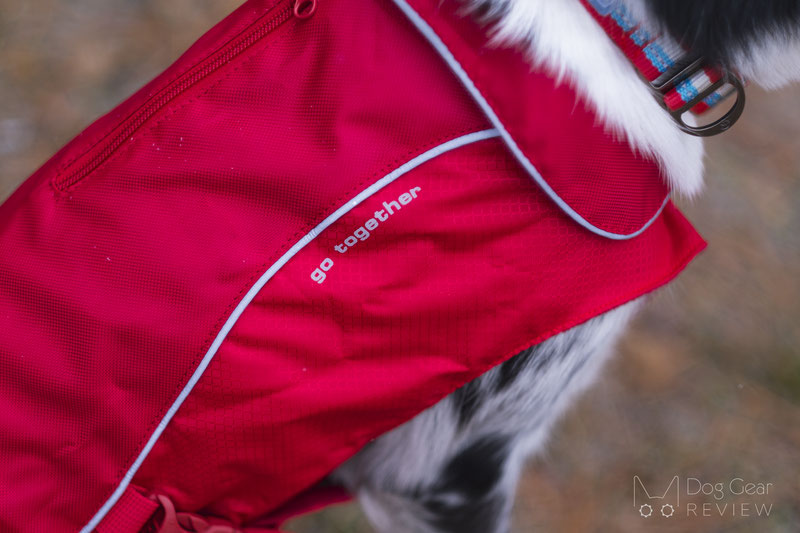 The Details of the Kurgo North Country Dog Coat
The North Country Dog Coat is made from water-resistant, 190 gsm fleece-lined, 1050D ripstop material designed to keep the dog warm and dry in harsh weather. The two-way zipper on the back allows easy access to the dog's collar or harness, while the two adjustable chest straps with Nifco quick-release buckles ensure a perfect fit. The collar can be flipped up for extra protection or folded down to provide more comfort.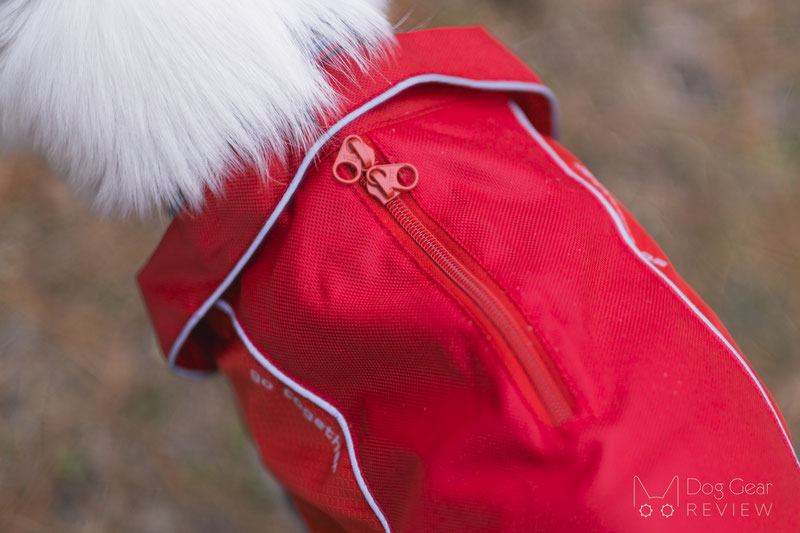 The North Country Coat is also designed with safety in mind. With reflective piping and a red LED strip, this coat makes your dog visible even in low-light conditions. The LED light is removable, making it easy to wash the coat.
You can machine wash it on a gentle cycle with cold water, or hand wash and air dry it.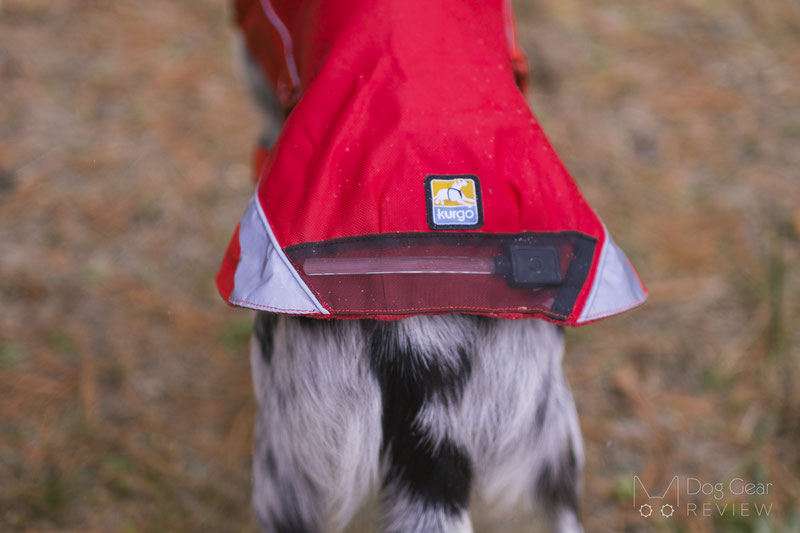 The Sizing of the Kurgo North Country Dog Coat
We originally received the Small North Country Coat for Zulu which should have been her size based on the sizing chart. Although the neck and chest straps fit well, the rest of the coat was awkward and didn't fit her body shape properly - similarly to the small Kurgo K9 Core Sweater we also reviewed.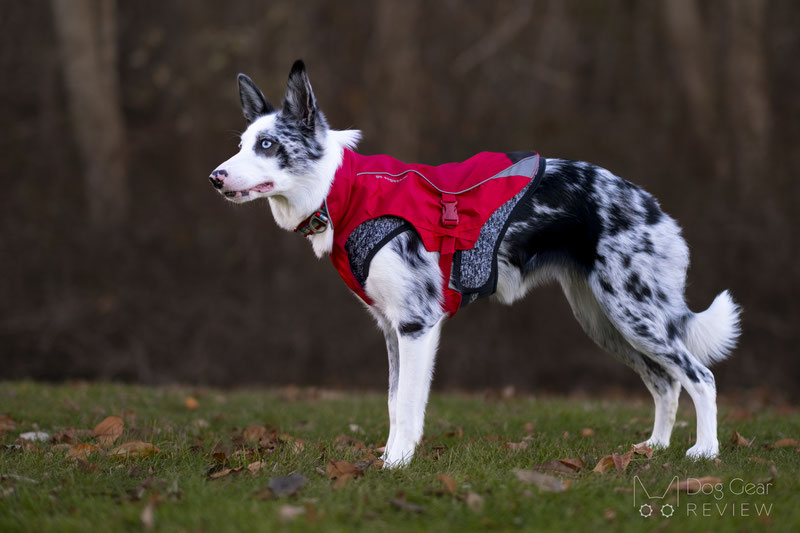 We reached out to Kurgo and after discussing Zulu's measurements, we decided to size up to a medium. The medium coat provided good coverage for her back, but the neck and chest sections were too loose despite tightening the chest straps all the way.
While the coat was a functional fit, it felt a bit baggy overall.
Zulu is a hard-to-fit dog with her deep chest and small neck but the Kurgo products fit Mia similarly as well. Many dog owners have expressed similar concerns as Kurgo's sizing chart offers only five sizes, which can be limiting for dogs that fall between sizes.
Despite the looser fit of the medium coat, we used the North Country Coat for many outings over the winter. After looking at the design and trying both sizes, we feel this coat is probably a better fit for wider dogs rather than skinny, narrow breeds with a deep chest.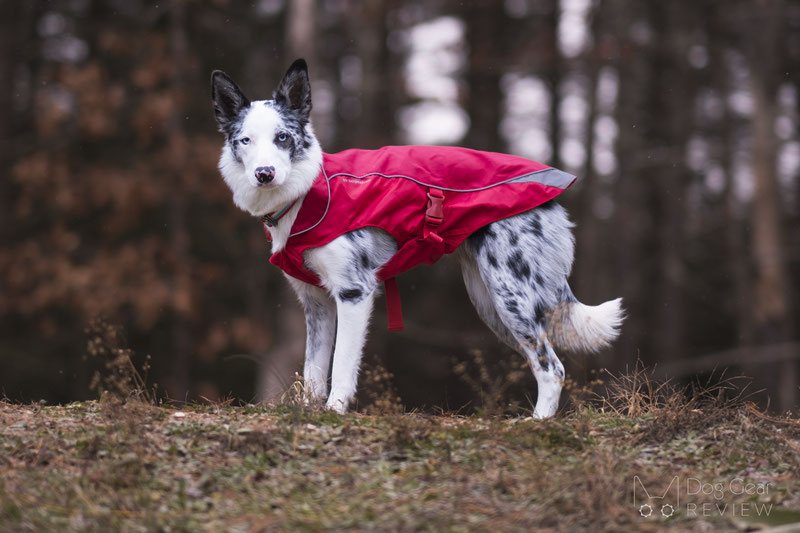 Kurgo North Country Dog Coat Review
We've been using the North Country Coat extensively this winter and it's been a reliable and high-quality coat. The outer material has proved to be very durable and held up well even while running through the bushes.
In addition, the water-resistant layer has worked great on many rainy walks and kept Zulu dry. The fleece inner lining is excellent for keeping dogs warm on chilly days, but it does have a tendency to soak up water and mud. We've found that it takes some time to dry out, so it may not be the best choice for a long walk in heavy rain.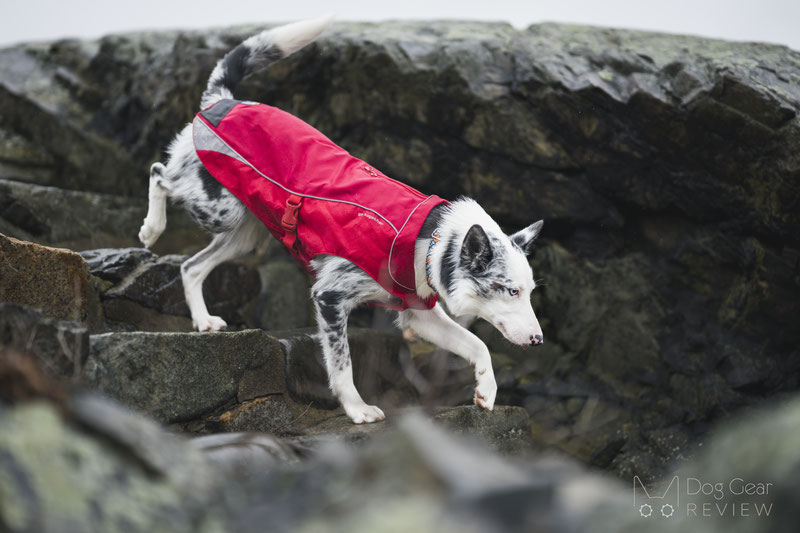 The reflective lining all around the coat makes the dog highly visible in the dark and the LED strip is an awesome, innovative addition to the coat's safety features. It's easy to turn on/off by pushing a big button and you can choose between a flashing or a solid mode. While the battery has held up well for us, it would be even more convenient if the LED strip were rechargeable, as opposed to requiring battery replacements.
A helpful note: upon receiving the coat, be sure to remove the LED strip from its pocket and remove the plastic tab to engage the battery.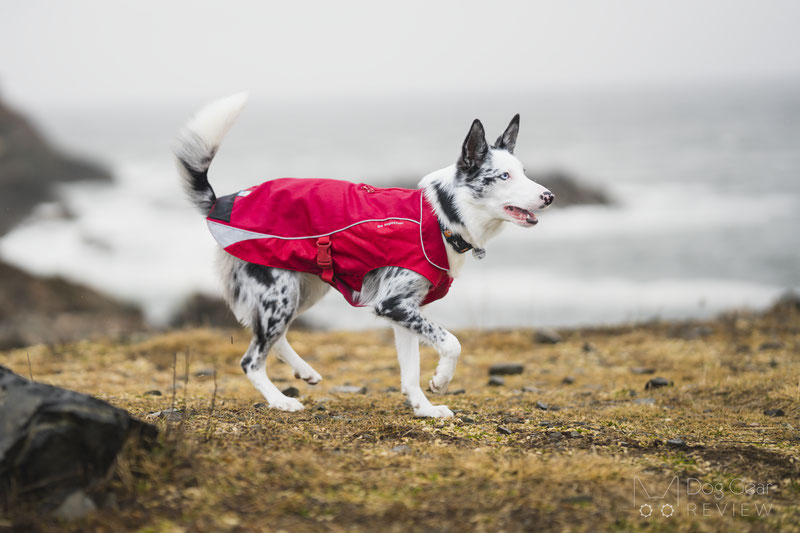 Despite this coat being on the bigger side for Zulu, it stayed in place perfectly well and wasn't too wide between her front legs either. The coat's back stayed in place even in strong winds since the coat has a more rigid material. The buckles were easy to use and I haven't had any trouble opening them even after a walk in sub-zero temperatures.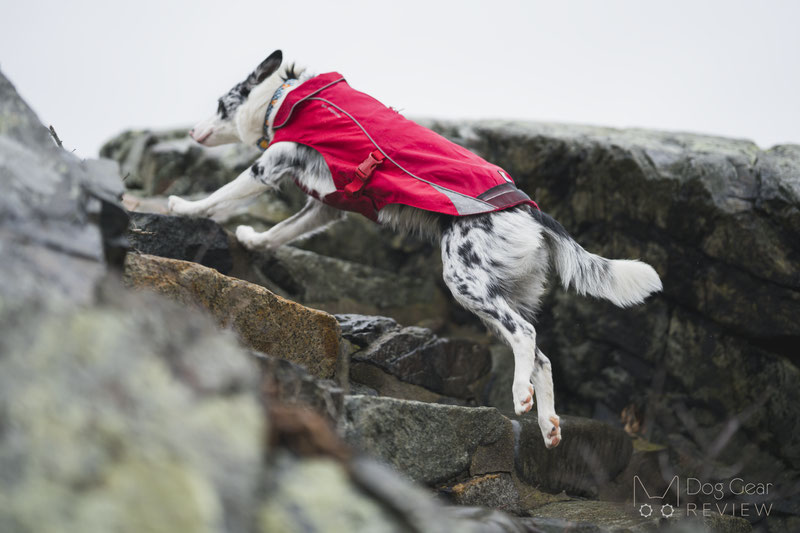 Review Summary
The Kurgo North Country Dog Coat is a well-designed coat for dogs, created by dog people who understand what dogs need. The durable outer material held up well during heavy use on the trails, and the LED strip has been really helpful on evening city walks.
The only downside is that the fit can be hit or miss depending on the dog, but overall, it's a great, low-maintenance coat that you can rely on when you head out on an adventure with your pup.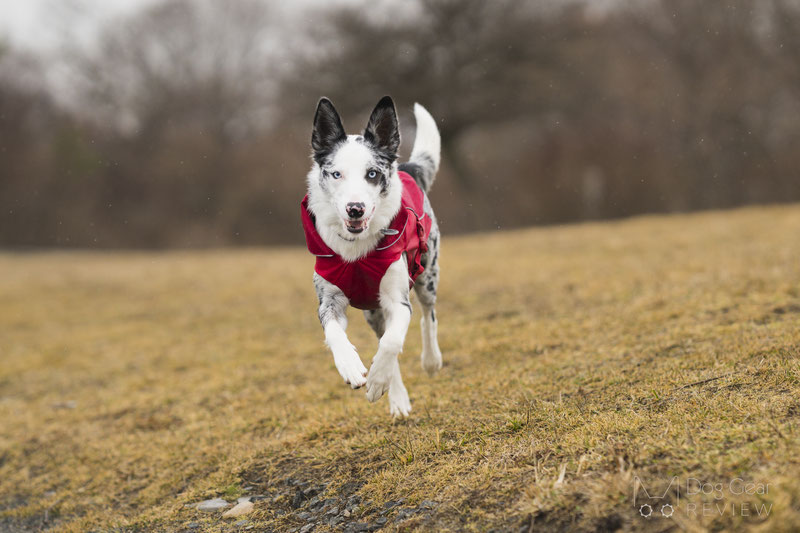 Where to buy
You can buy the Kurgo products on their website, on Amazon, and through many other resellers!
Disclaimer: This review contains an Amazon affiliate link, which supports Dog Gear Review if you purchase the product after clicking on it without costing you anything extra. Using affiliate links will never compromise us in writing unbiased, honest reviews!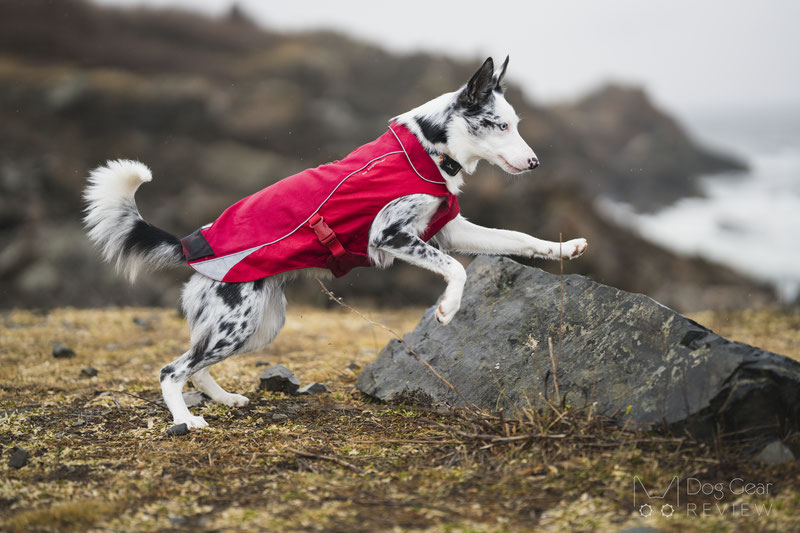 Zulu's measurements
Many of you asked for Zu's measurements in reviews to better understand the different products' fit, so I'm sharing it below for reference.
Shoulder height: 19 inches (50 cm)

Weight: 29 pounds (13 kg)

Widest chest circumference: 24 inches (60 cm)

Neck circumference for collars: 13 inches (33 cm)

Back lengths: 17 inches (45 cm)