Kurgo is a company founded by brothers Kitter and Gordie Spater, inspired by their love for dogs and the outdoors. The company creates travel and safety products to make adventuring with dogs easier and safer. Kurgo's products are designed to be simple, durable, and need-based to enhance the time spent outdoors with your pup.
Kurgo values the bond between dogs and their owners, striving to create consistently high-quality products backed by a lifetime warranty. The company is passionate about the impact they have on their customers' lives, and their products aim to make it easier for pet owners to go everywhere with their best friend - as their motto simply says: "Go Together".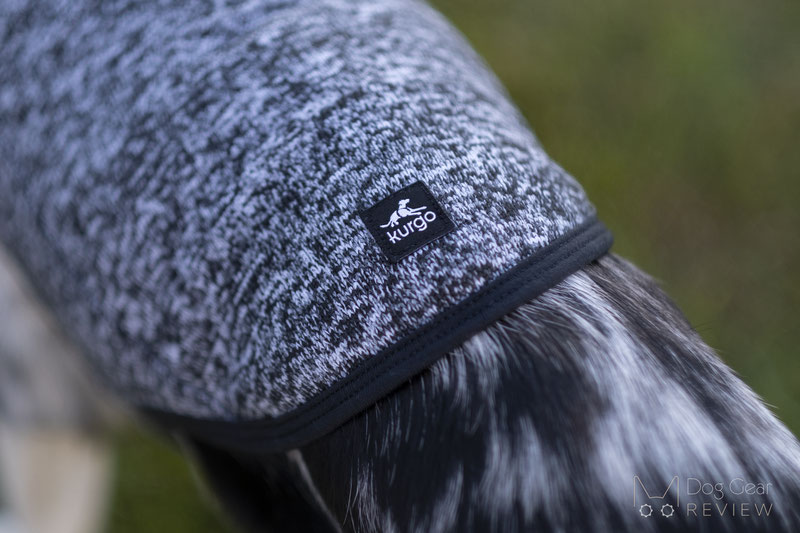 The Details of the Kurgo K9 Core Sweater
The K9 Core Sweater is a versatile sweater, designed to keep dogs warm without restricting movement. Constructed with 10 oz. knit fleece, it can be used as a standalone sweater in cool weather or as a base layer during winter.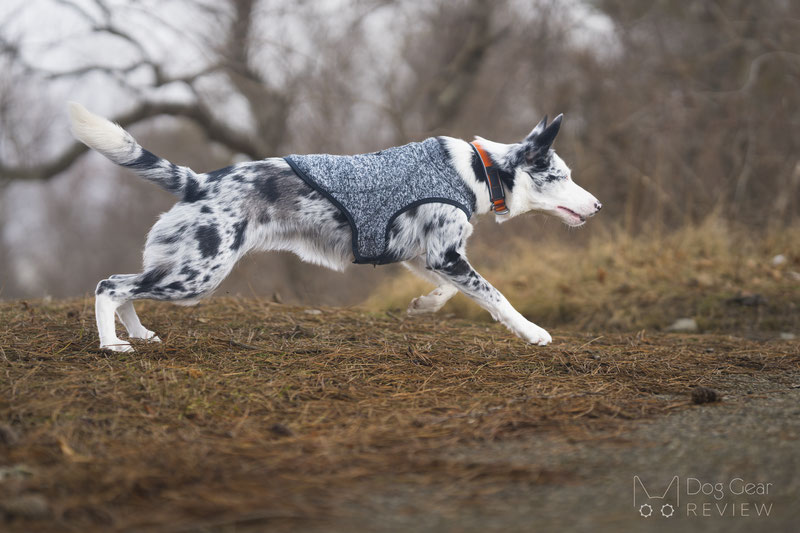 The sweater features a 2-way zipper on the back to access harness attachments and hook and loop closure around the chest. The sweater also has reflective accents around the neck/back and is easy to put on and take off. It can be machine washed gently, however, it's recommended to hand wash and air-dry it.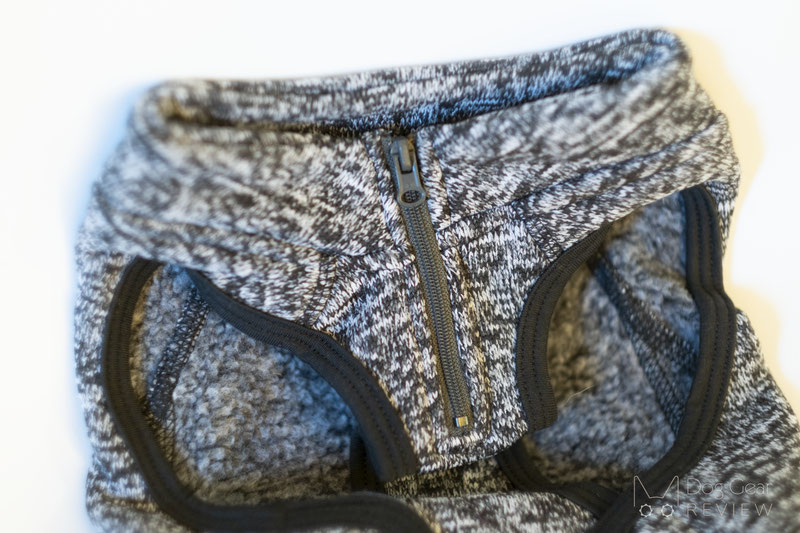 Sizing of the Kurgo K9 Core Sweater
We received a Small sweater for Zulu which is her size based on the sizing chart.
Although the neck and chest measurements were realistic and fit her well, the rest of the sweater was a bit awkward and short on her. As the name suggests this sweater is not meant to cover the whole body but rather to keep the core warm so it did its job. Based on our experience with the sizing of the North Country Coat, the medium sweater would probably have been too big for Zulu.
Since we mainly used this sweater as an extra base layer under other coats, not having larger coverage was not a concern. If I would look for a standalone sweater for her, a medium would have probably worked better even if it's a baggier fit.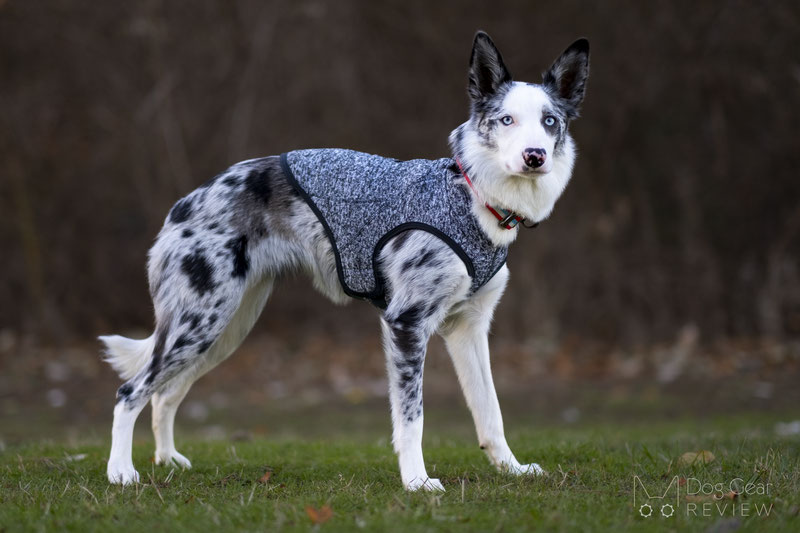 Zulu is a hard-to-fit dog with her deep chest and small neck but the Kurgo products fit Mia similarly as well. Many dog owners have expressed similar concerns as Kurgo's sizing chart offers only five sizes, which can be limiting for dogs that fall between. Looking at the design, this coat is probably a better fit for wider dogs rather than skinny, narrow breeds with a deeper chest.
Kurgo K9 Core Sweater Review
The K9 Core Sweater was Zulu's first coat and the soft and stretchy material really helped this gear-shy dog accept wearing something. After the first minute, she didn't mind wearing it at all since it's such a low-profile, soft sweater that doesn't restrict movement or chafe the dog.
Zulu used this sweater on chilly but dry morning walks and as a base layer under thinner water and windproof coats. Multiple layers make the wardrobe more versatile and easier to adjust as the weather changes.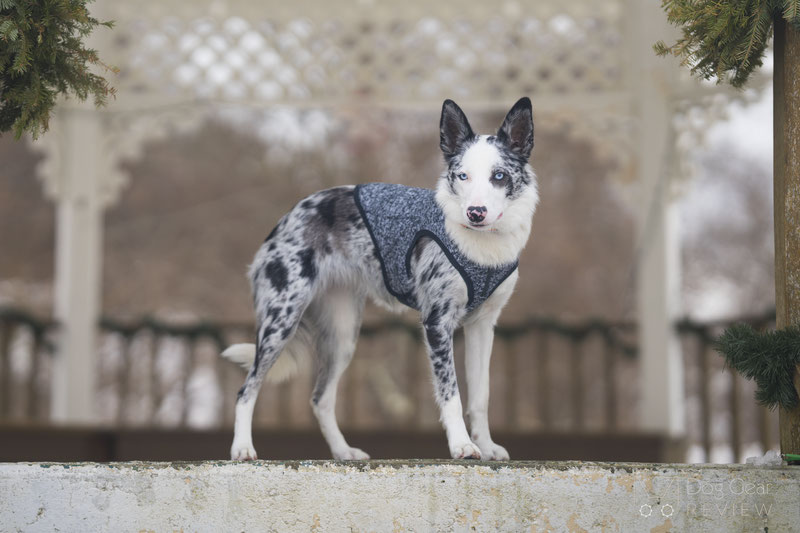 The cut makes this sweater seamlessly fit under another coat and has minimal sections on the underside of the dog that could soak up water while worn under a waterproof top layer. The zipper on the chest (front) piece makes it easier to pull it over a big head and we never experienced it sliding open while Zu was wearing it.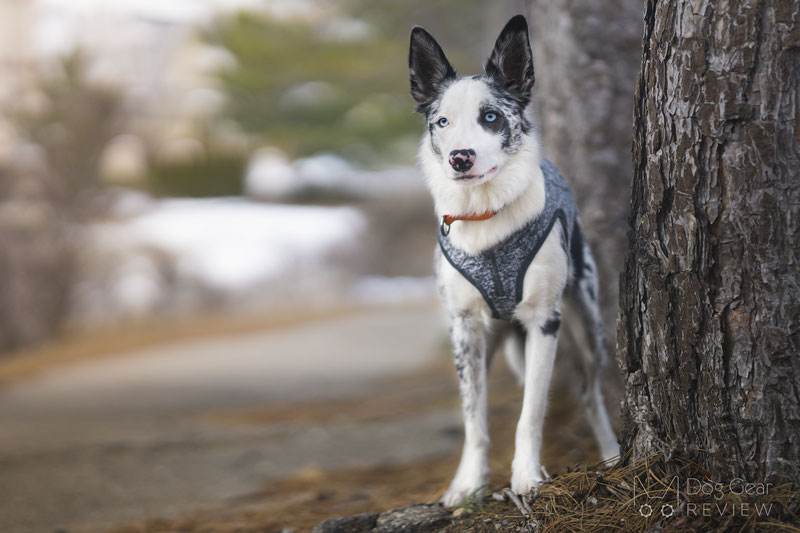 Review Summary
If you are looking for a durable coat that can handle running through dense woods and mud, this is not for you. However, if you need a low-profile base layer to add a little extra warmth to your walks or while the dog waits in the car, the K9 Core Sweater is a great option!
When ordering it, pay close attention to the back length to better understand how it will fit your dog. If it will be used as a standalone layer or over a harness, don't hesitate to size up with dogs between sizes to achieve a bigger coverage.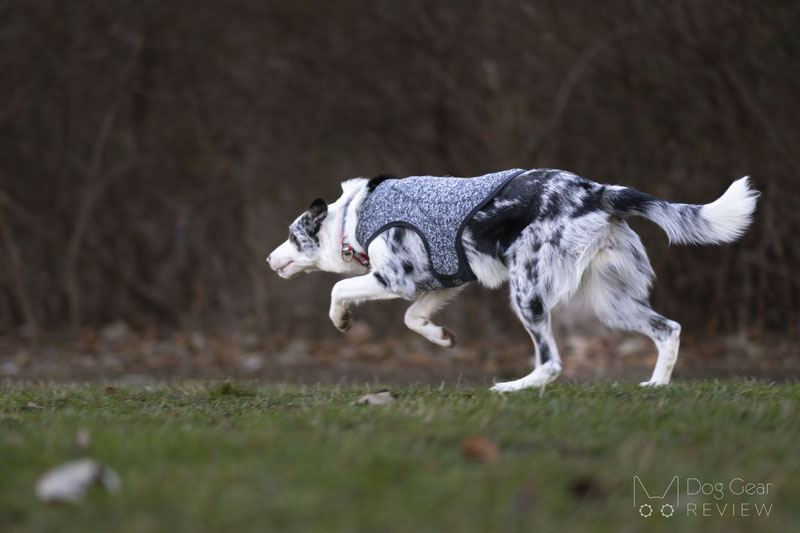 Where to buy
You can buy the Kurgo products on their website and on Amazon and through many other resellers!
Disclaimer: This review contains an Amazon affiliate link, which supports Dog Gear Review if you purchase the product after clicking on it without costing you anything extra. Using affiliate links will never compromise us in writing unbiased, honest reviews!
Zulu's measurements
Many of you asked for the dog's measurements in reviews to better understand the different products' fit, so I'm sharing Zulu's below for reference.
Shoulder height: 19 inches (50 cm)

Weight: 29 pounds (13 kg)

Widest chest circumference: 24 inches (60 cm)

Neck circumference for collars: 13 inches (33 cm)

Back lengths: 17 inches (45 cm)