FunnyFuzzy is the brainchild of pet lovers aiming to cater to their pets in innovative ways while reimagining the pet ownership experience. Inspired by their dog's color preferences, the founders crafted a pet lifestyle brand that designs products from a pet's perspective, incorporating colors like blue and yellow that dogs can see.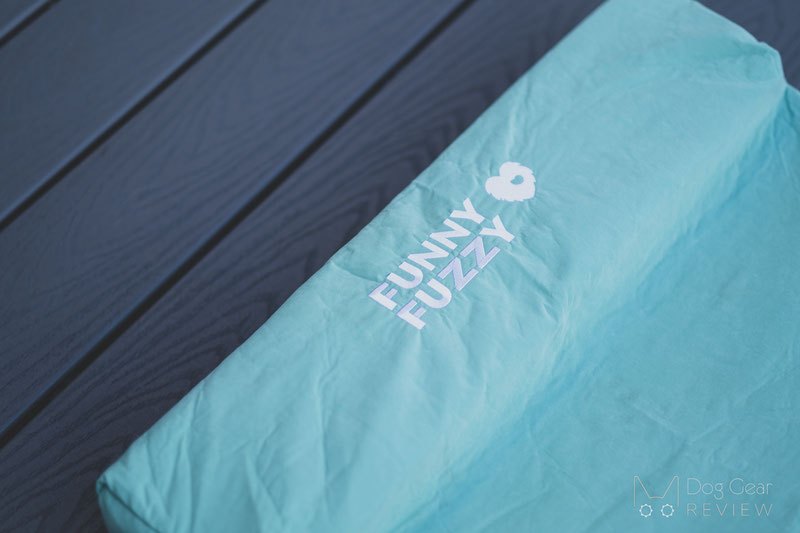 About the FunnyFuzzy Ocean Dog Bed
This FunnyFuzzy dog bed is designed for summertime when dogs are less interested in cuddling into a fluffy bed but still want to be comfy.
It has a high-bounce foam base with a pillow on one side.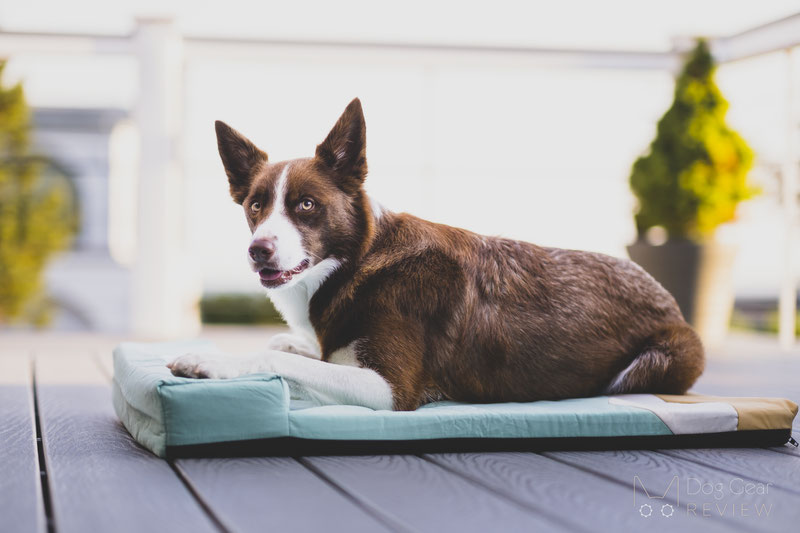 The stylish cover is cool to the touch, machine washable, and has a non-slip bottom and a hidden zipper on one side. The colors are a lot more vibrant in real life!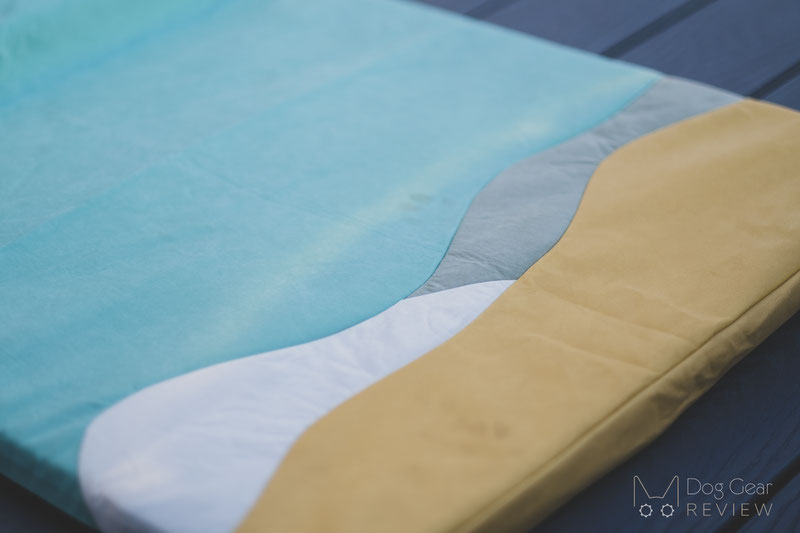 FunnyFuzzy Ocean Dog Bed Review
The Ocean Dog Bed arrived vacuum packaged in a small bag, so it took some time for the creases to soften out - I would say they were not completely gone until the first round in the washing machine.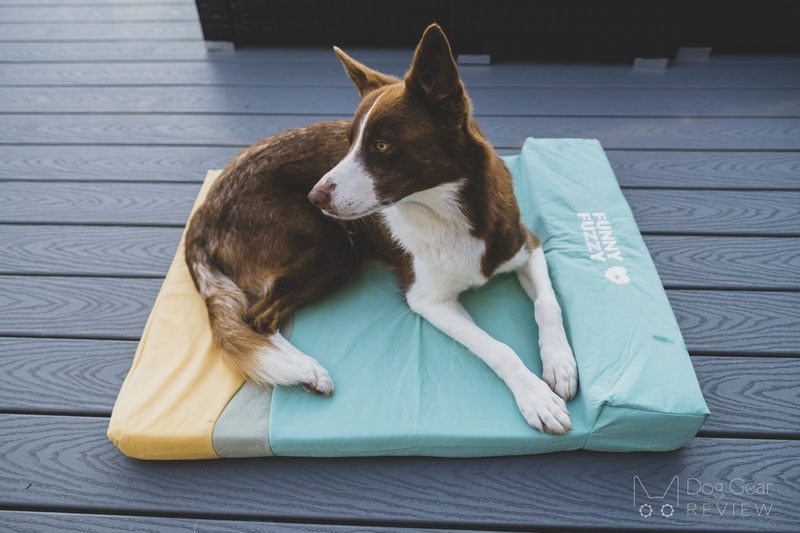 The medium bed was a perfect size for Mia, and since it's a low-profile bed, we heavily utilized it on our deck during summer afternoons. The little pillow is a great addition to provide head support for dogs who like it, while it doesn't take up as much usable area as a bed with tall pillows all around. This was designed with warm days in mind!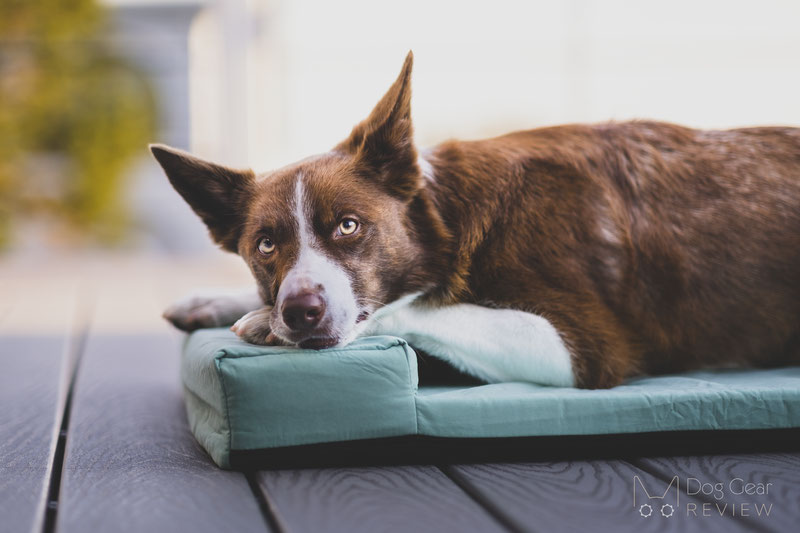 The cover provides a very cool "matte" surface, and the sewing is beautifully done between the different materials! My only problem was that any dirt or wetness really showed on the fabric. It quickly got dirty looking, even though we only used it on the relatively clean deck.
It went through the washing machine and the dryer with no issues, though!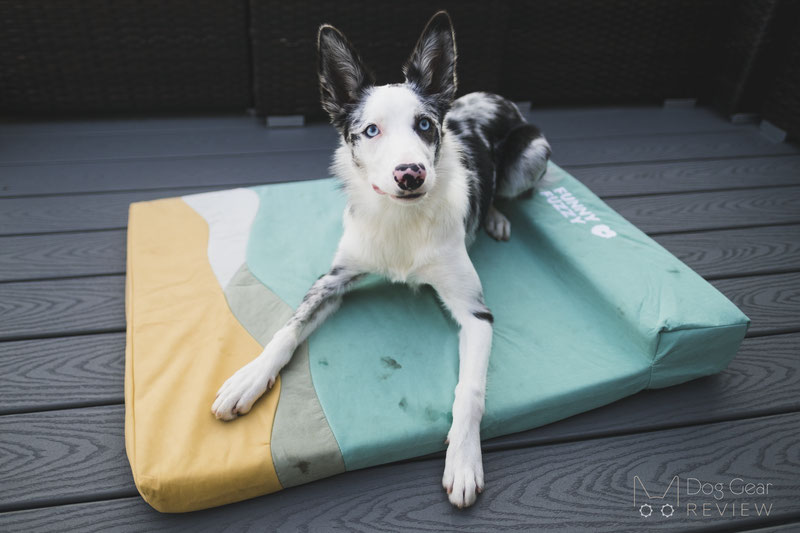 The only upgrade I wish they would have is a protector (ideally waterproof) layer around the foam base. This bed just has the "naked" foam in the cover, which is not ideal if the dog has an accident or if it gets wet since mold could form on the spongy surface.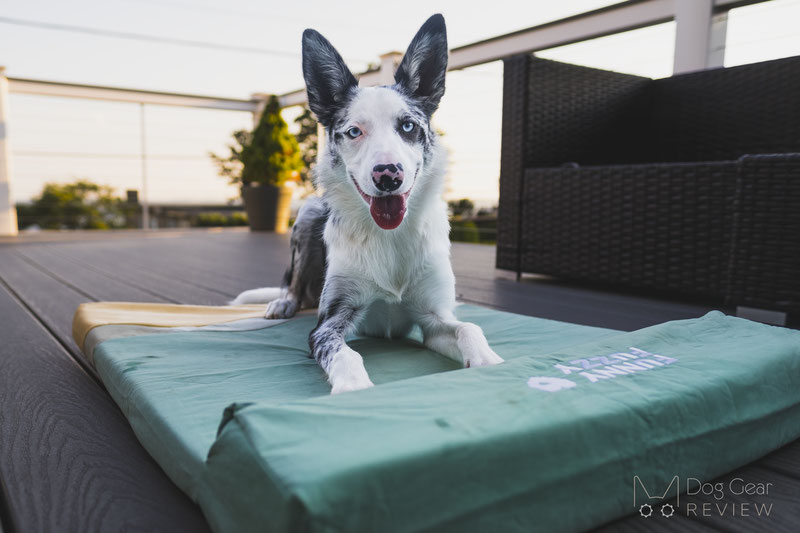 Altogether this is a very stylish and functional bed that is comfortable for the dog but not bulky to fit the design of most homes easily!
Where to buy the FunnyFuzzy Ocean Dog Bed?
You can buy this bed on FunnyFuzzy's website.
For reference, our Ocean Dog Bed was the Medium size, in Maldives Mint Green.