About FunnyFuzzy
FunnyFuzzy's products are not only practical but aesthetical! They offer well-made products from beds to feeders, but what's common in all of them is their high-quality and creative, outstanding design.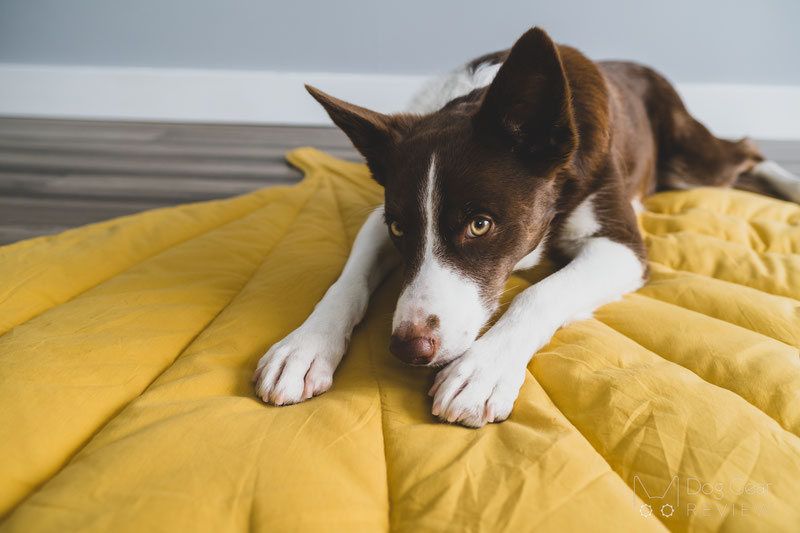 About the FunnyFuzzy Leaf Shape Dog Blanket
The Leaf Shape Dog Blanket comes in four different shapes and colors - perfectly matching their Donut Bed that we also reviewed. This is a soft blanket made of 100% cotton with polyester stuffing.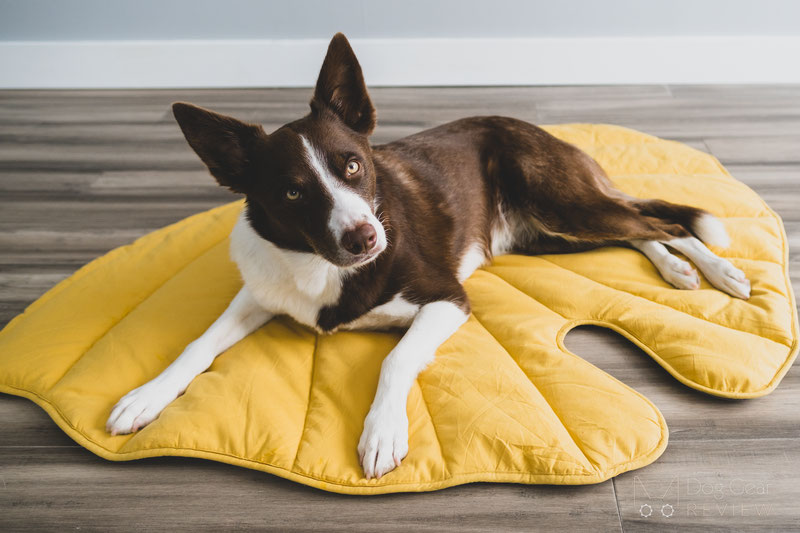 Both sides are soft, so it can be used as a blanket, a mat, or to cover a sofa for protection. You can even choose to use the other side if you want to switch things up from time to time.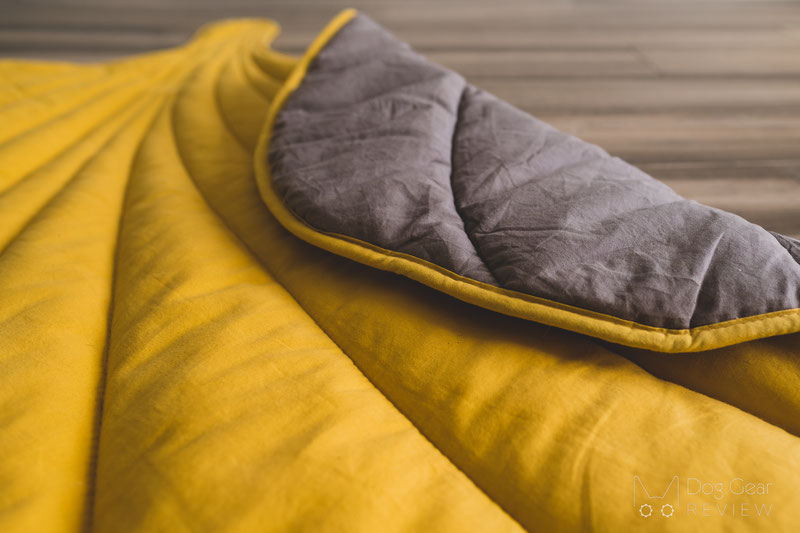 FunnyFuzzy Leaf Shape Dog Blanket Review
This stylish mat generated tremendous interest every time we posted about it or had guests over. It is so well made and stylish that it decorates every area. Nice touch to add a comfortable dog mat to an area you don't want to occupy with a large dog bed. It's also very packable, making it an excellent option for traveling.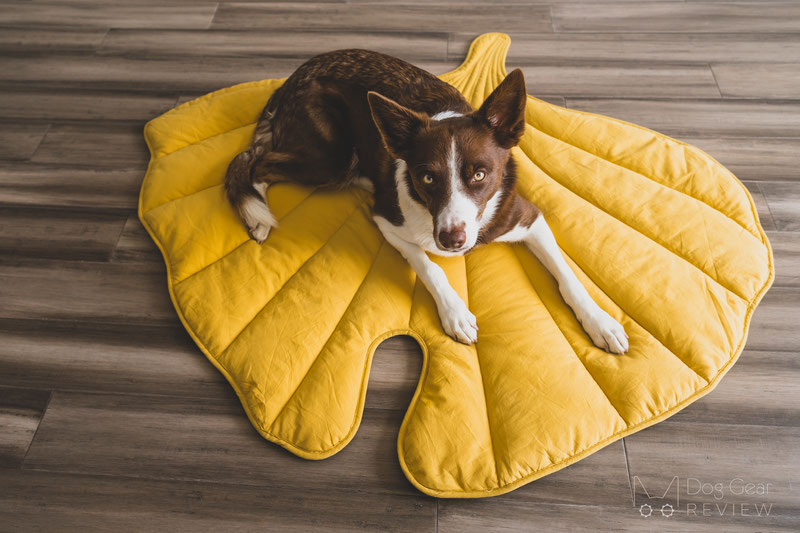 Since Mia has thick beds, I wasn't sure if she would choose to sleep on this mat, but this became one of her favorite napping spots as soon as I put it down. It is thick and padded enough to be comfortable but still low profile enough to be placed anywhere in the home.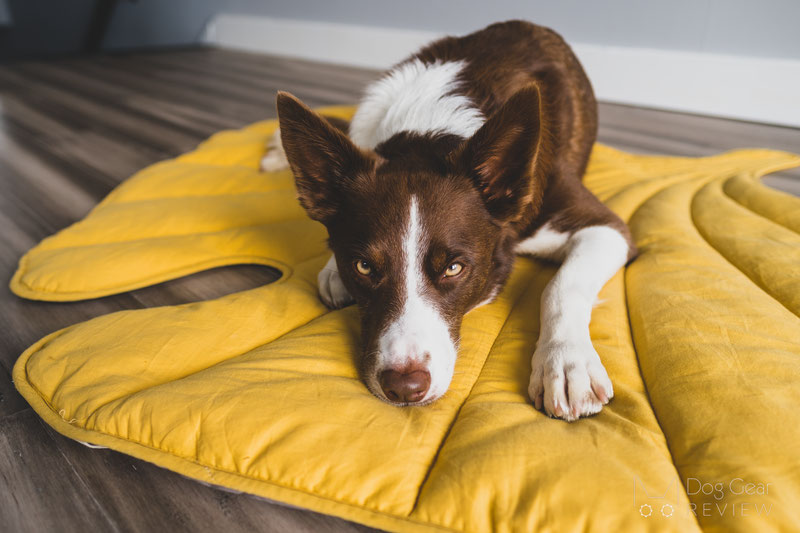 Since it's not a thick, "rigid" mat, you can add it on top of another bed or use it to tuck in your pup on a chilly night. It's machine washable for easy care.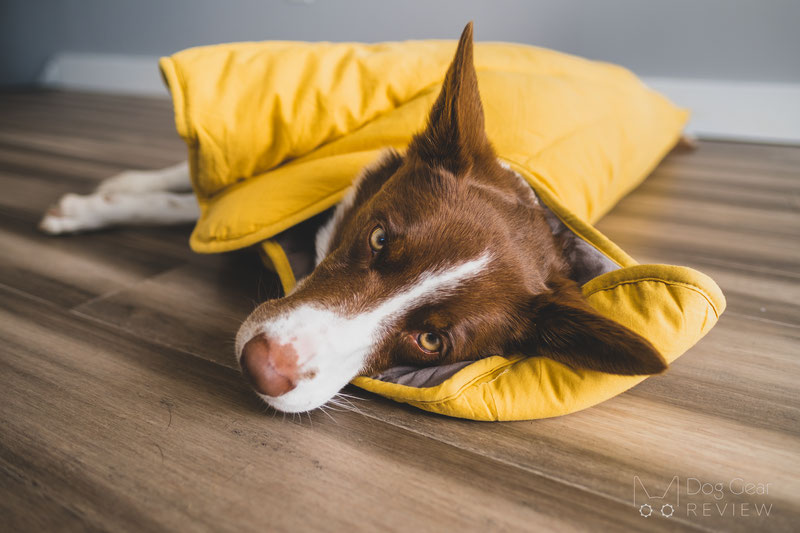 Where to buy?
You can buy this blanket on FunnyFuzzy's website.