Esani Road Co is a micro company, with Selina doing all the work and magic behind the scenes. They first got on my radar with their stylish, handmade dog bowls, but recently, they are focusing on their stunning paracord gear. Selina's dedication and craftmanship testify to the power of passion-driven entrepreneurship in an era dominated by mass-produced items.
Esani Paracord Collar Review
The set we received was part of the limited-release Galaxy collection. I could pick between three color combinations, and we decided on the black hardware and a black Cobra buckle as it matches the collar and Zulu's colors so well! We received a collar and a matching leash with a traffic handle section close to the dog for better control at busy places.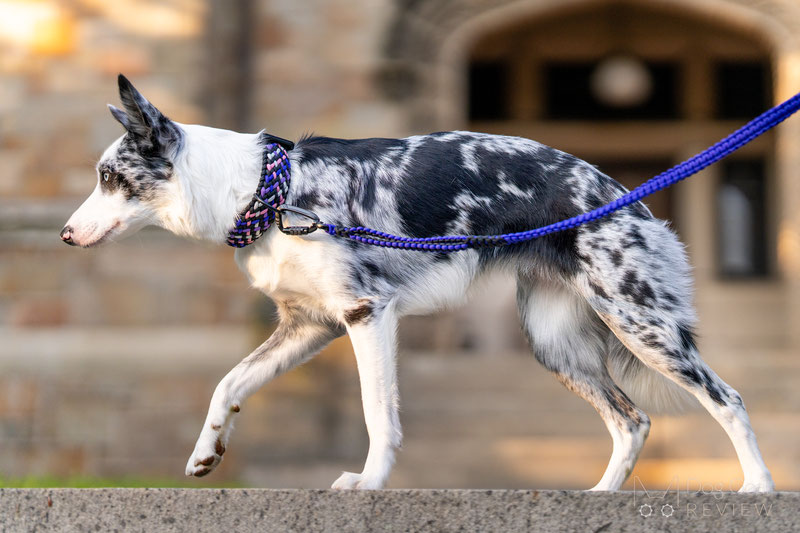 Paracord collars tend to be weighty, especially with the addition of a Cobra buckle, and this set is no exception. Our Esani paracord collar is very well-made and robust, conveying a sense of durability when held while appearing elegant on the dog.
The striking color combination of this collar is called "Zenkia," and it looks even better on Zu than we imagined it would!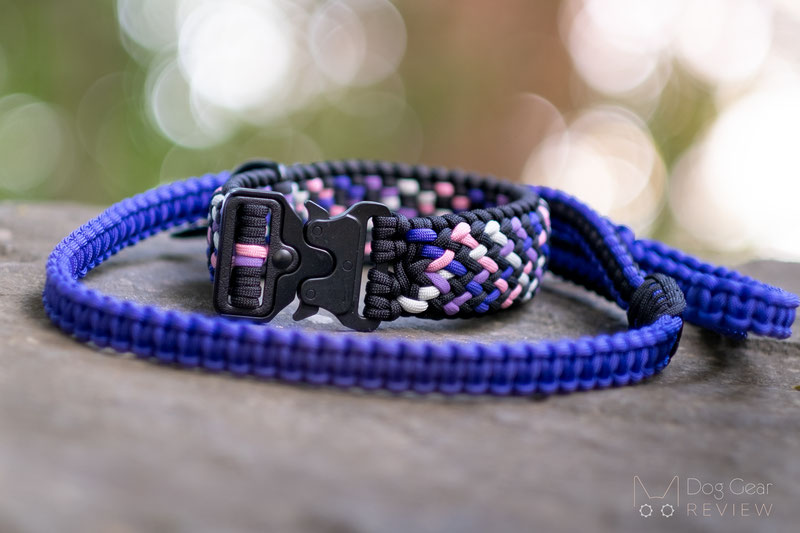 The hardest part about getting a paracord collar is the sizing, as it lacks adjustability once made. Despite my experience testing dog products for Dog Gear Review over the past five years and using Zu's existing collars for reference, I made an error in sizing, resulting in this collar being slightly too large for her, which was my mistake.
The rigidity of the woven paracord would make it possible for her to slip this collar even more easily - so I'm hopeful she will grow into it eventually.
To address this issue, Selina is contemplating the addition of a Biothene section to allow for adjustability, offering the best of both worlds. However, it is only a tentative plan for now.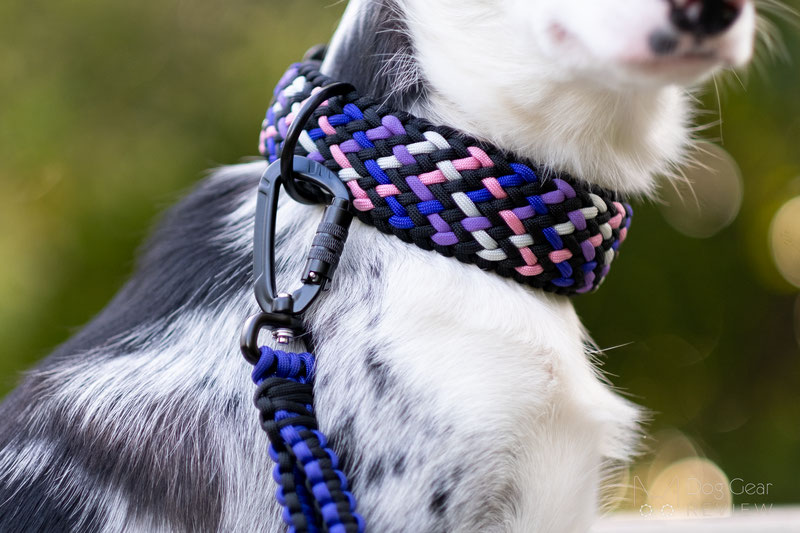 When choosing a paracord product on their website, you can choose from many colors and decide on hardware and also fit. The magic of handmade products is that you can always reach out with your ideas and see if Selina can make that happen for you. She was super responsive and easy to work with!
Review Summary
Esani Road Co offers stunning and durable handmade products with plenty of customization options and flexibility to find what you are looking for! If you have any concerns with sizing, take photos of the measurements around the dog's neck and ask Selina before ordering.
I would love to try a combination of Biothane and paracord in the future if that becames a possibility!
Where To Buy
As their website is currently down and their shop is temporarily closed, I will leave their Instagram here for reference, where you can see her awesome products and reach out with any questions.