About DogWear Adventure
DogWear Adventure is a newly launched small company in Canada that was created from the need to find a well-fitting and comfortable boot for their dog for hikes after none of the options on the market worked for them. They are looking for solutions not to compromise comfort and security when it comes to dog gear.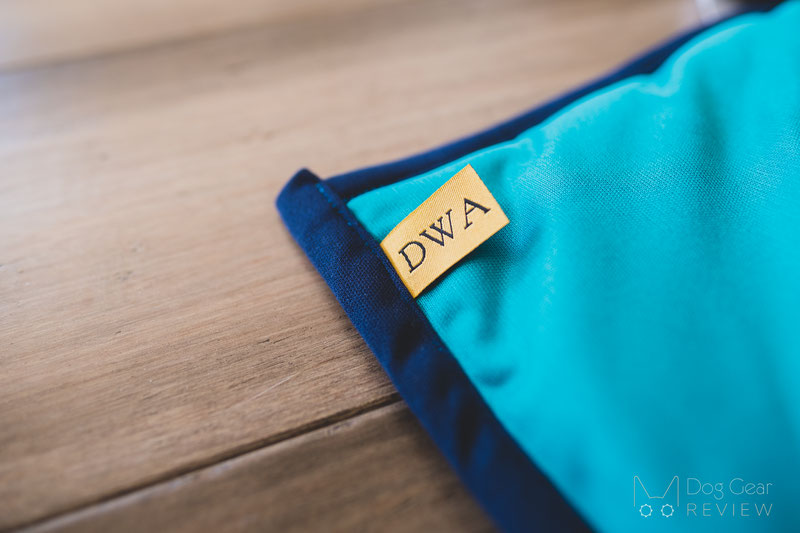 About the DogWear Adventure Waterproof Dog Mat
This mat was designed for adventures when packability and comfort are equally important.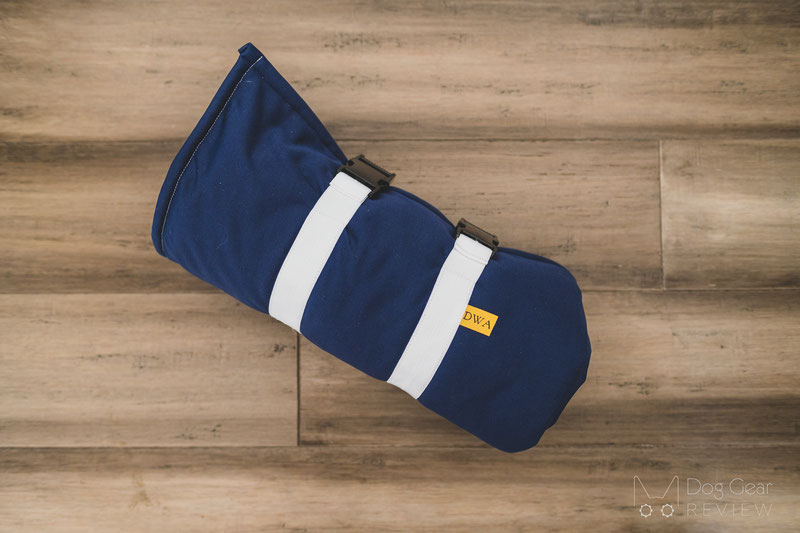 It is made of waterproof and durable polyester with Thinsulate 100g and Radiantex and only weighs 332 grams (11.7 ounces). It insulates up to -20 Celcius (-4 F), making it ideal for winter trips.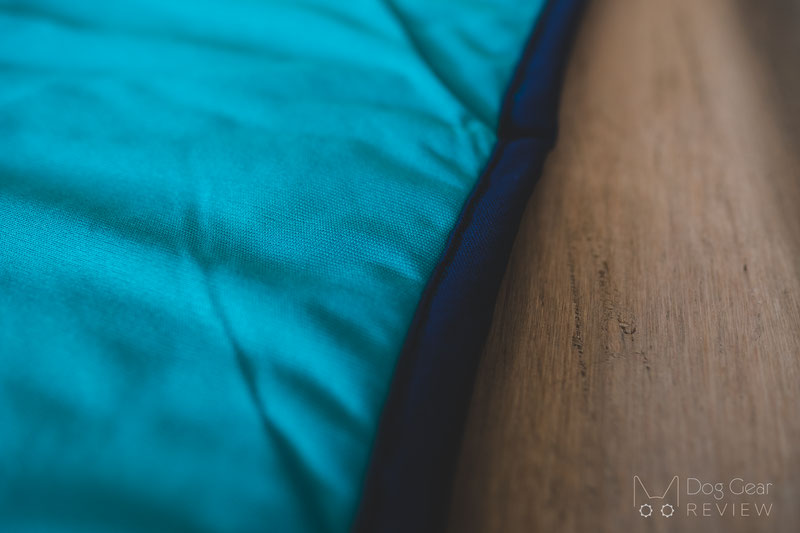 DogWear Adventure Waterproof Dog Mat Review
I like to use mats like this when we stay over somewhere or are traveling. It helps Mia settle down to have her own place, but it doesn't take up too much space. It would also be great when teaching a dog to settle down in a dog-friendly restaurant or bar since it is easy to clean with a wet cloth and pack up when it's time to go, but it is padded enough to be a comfortable spot.
The only thing I would keep in mind is that the elastic straps with the buckles are sewn onto the mat, so if you have a pup who chews things up, keep an eye on them so they don't destroy and/or swallow the plastic buckle and the elastic strap!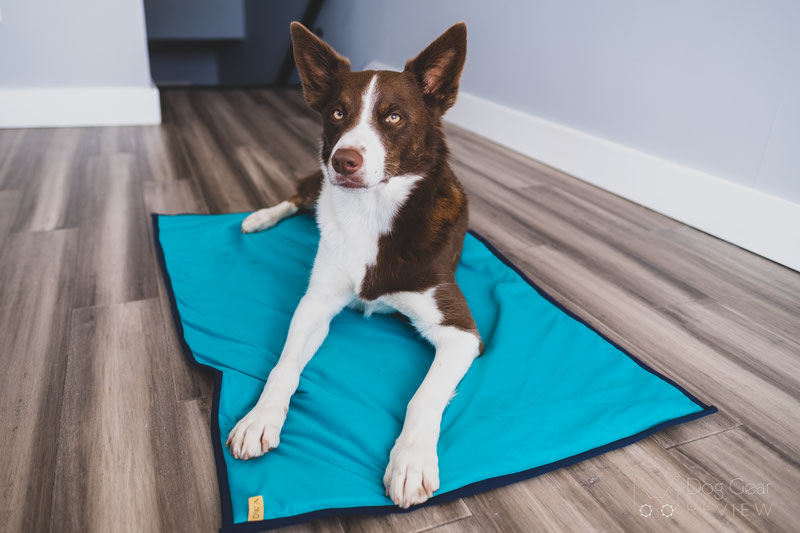 It is also an excellent choice for hiking or camping on chilly days because you don't need to worry about putting it down on any surface; the material can handle rough use. Some dogs are OK on the ground, but some prefer a dry and warm spot to recharge, and this mat can provide just that.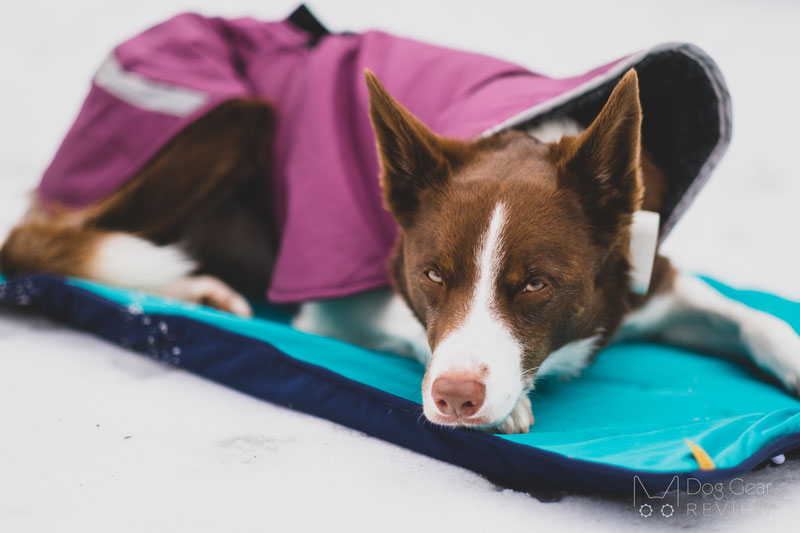 Altogether this is a great, low-profile mat that can be handy in many different situations!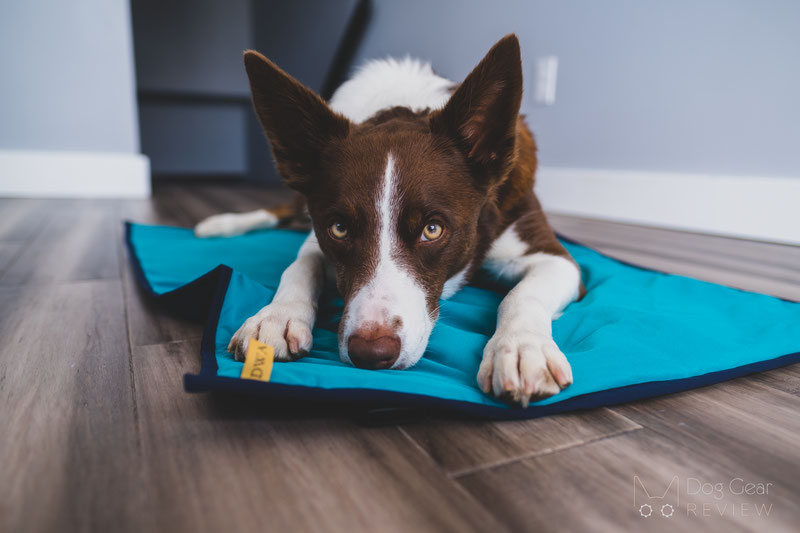 Where to buy?
You can find the Winter Boots on DogWear Adventure's website and you can find them on Instagram.
It comes in three sizes (small-medium-large); the one in the photos is a Medium.