Dog Cooling Mats
Dogs naturally look for a cooler surface to lay on when it's hot, so providing a cooling mat is a great way to help them stay cool over the summer.
Many cooling beds use some type of gel, which is great material unless the dog happens to be a chewer. For this reason, most of the new gel cooling mats use a non-toxic gel, but not all so make sure to double-check this before buying.
Other beds/mats use ice, a much safer solution around chewers. If you choose a mat with ice, ensure there is some insulation/padding around the ice so the surface doesn't get overly cold for the dog. Just like when you need to apply ice on yourself - you want limited contact through a cloth or another insulating layer.
About the Cooler Dog Hydro Cooling Mat
The Cooler Dog Hydro Cooling Mat we received from Clean Run uses a FlexiFreeze® Ice Sheet containing 88 built-in ice cubes containing only water. Having separate cubes is excellent because if one gets poked, you don't need to replace the whole cooling sheet; you still have plenty of other cubes for cooling. If you do need to replace the ice sheet, you can do that separately without buying a new mat.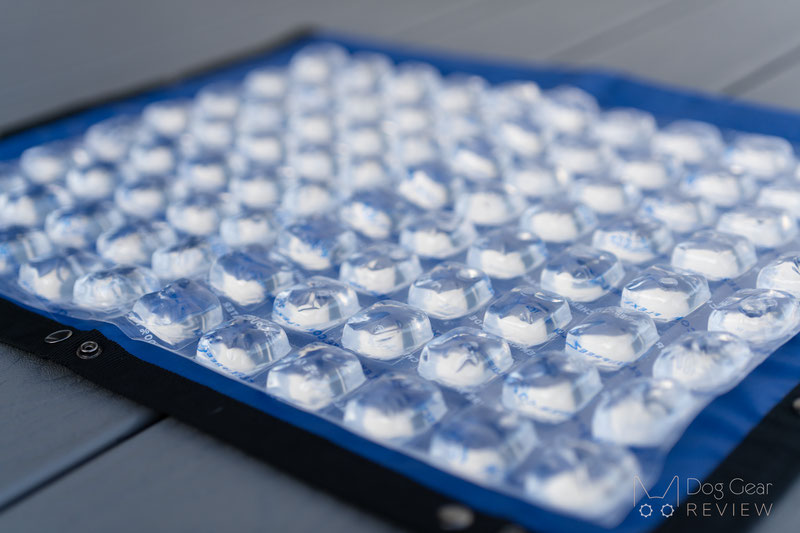 The mat's triple-layer structure means that there is insulation around the ice sheet: a closed-cell foam on the bottom and a waterbed cushion on top. This ensures that the cooling effect can last for hours and that the mat's surface doesn't get uncomfortably cold.⁠ The two outer sheets also ensure that this is a thicker, padded mat that provides comfort and support for the dog lying on it.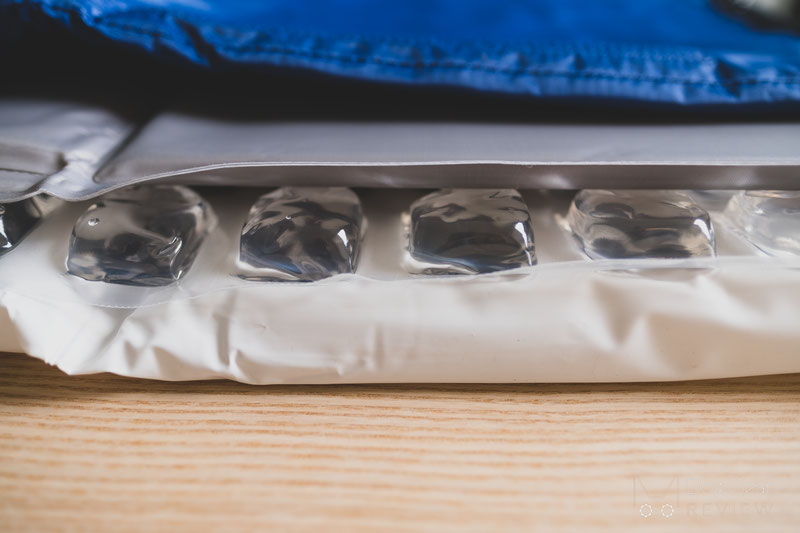 Another feature of the mat is that it has snaps on three sides, so you can combine multiple of these to cover the area you need. The one we have is a Single Mat size (18 "W x 23 "L x 1.25" H). This size is a little too small for Zu to lie on entirely, but I use it in her car crate or over her elevated outdoor bed, where it works well, even if it doesn't cover the whole area.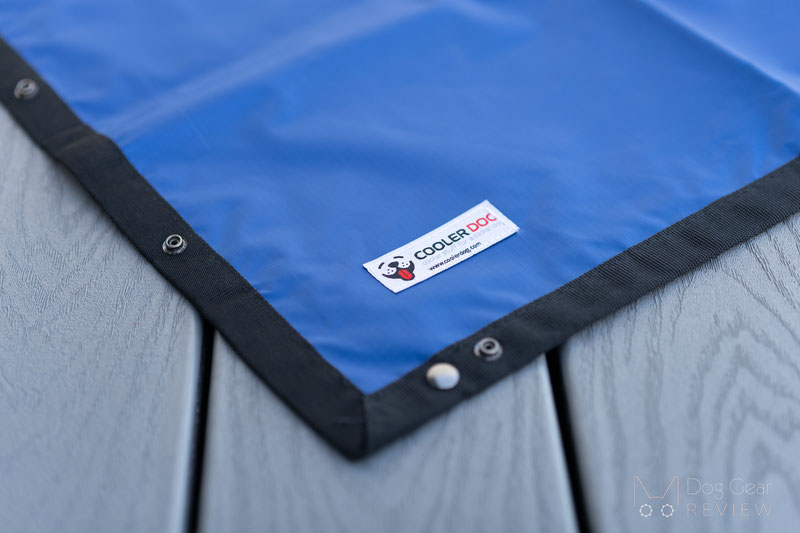 Cooler Dog Hydro Cooling Mat Review
The Cooler Dog Hydro Cooling Mat is a heavily tested product as we first started to use it three years ago with Mia during our search and rescue training days when the dogs waited in the car. We have used this over multiple seasons now, and it is a crucial addition to our summer car setup.
The outer material is very durable and machine washable. It does not look new after a few summers of getting muddy, and dirty dogs on it, but there are still no material issues like fraying or scratches from their nails. The material is a bit slippery, so neither dog enjoyed having it under them while driving since they don't have a good grip and slide around a lot more, but they are both on the sensitive side when it comes to surfaces.
Over the years, a single ice cube on the sheet got pocked, but all the others are intact and handling the heavy use very well.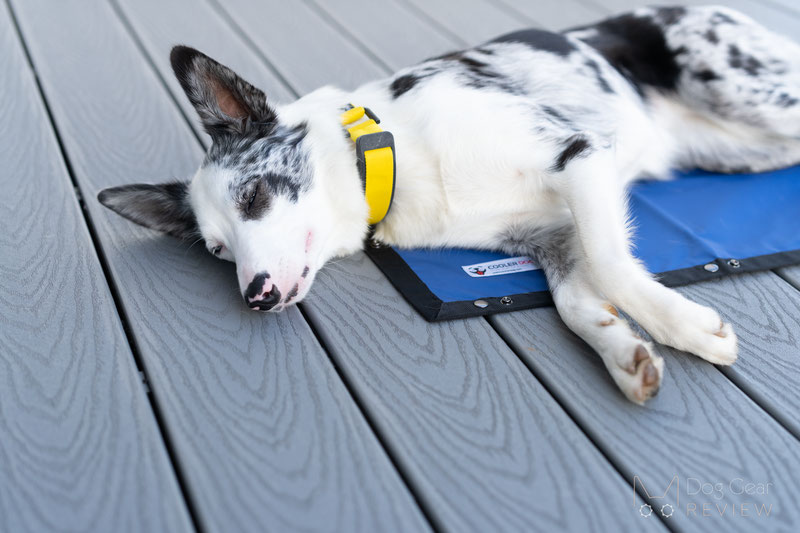 I usually keep the ice sheet in a cooler while we drive to a training location and add it to the mat once we arrive and the temps are climbing up to maximize the usable time. Although the length of the cooling effect depends on outside factors, it usually stays cool to the touch for 3-5 hours. I appreciate that the surface isn't freezing cold even at the beginning, as you do not want to make the dog uncomfortable with staying on a too-cold surface - especially in a crate where they cannot move away from it.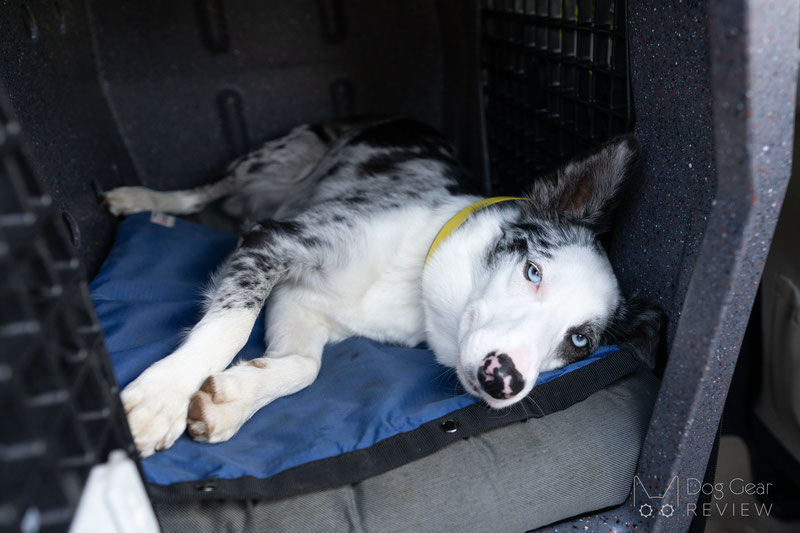 Review Summary
In summary, the Cooler Dog Hydro Cooling Mat, featuring a unique FlexiFreeze Ice Sheet with 88 individual ice cubes, offers efficient cooling through a triple-layer design. This design includes insulation, a waterbed cushion, and closed-cell foam, providing lasting cooling effects and comfortable support for the dog.
As mentioned above, we have been using this cooling mat for years, making our summer car setup much safer and more comfortable - first for Mia and now for Zulu. The mat has shown remarkable durability over several seasons of use, remaining resistant to wear and tear. The flexibility of attaching multiple mats together is great. However, this might limit fitting into specific crate sizes or finding an ideal size for dogs in between sizes since the size doesn't scale up as "smoothly" as other mats.
This is a well-thought-through, high-quality cooling mat you can use for years!
Where to buy
You can buy all the Cooler Dog Hydro Cooling Mat through Cleanrun or Amazon.
Disclaimer: this review contains an Amazon affiliate link, which supports Dog Gear Review if you purchase the product after clicking on it without costing you anything extra. Using affiliate links will never compromise us in writing unbiased, honest reviews!