Canelana is a Norwegian company that specializes in producing premium wool products for both humans and dogs. Their product range includes wool sweaters, jackets, mittens, and training vests for humans, as well as wool dog coats and beds.
At Canelana, quality is of utmost importance. All of their products are crafted using only the finest wool materials, ensuring durability, comfort, and longevity. Moreover, their commitment to ethical and sustainable wool production makes them a responsible and conscious choice for customers who care about the environment.
Canelana's dedication to customer satisfaction is evident through its exceptional customer support, which makes working with them a great experience. They ship to many countries so don't hesitate to contact them for shipping options and costs.
About
The Dog Poncho from Canelana is a practical solution to keep dogs dry and comfortable during rainy days while waiting in the car or at a campsite. Made of soft and breathable merino wool, this thick poncho provides comfort for chilly dogs.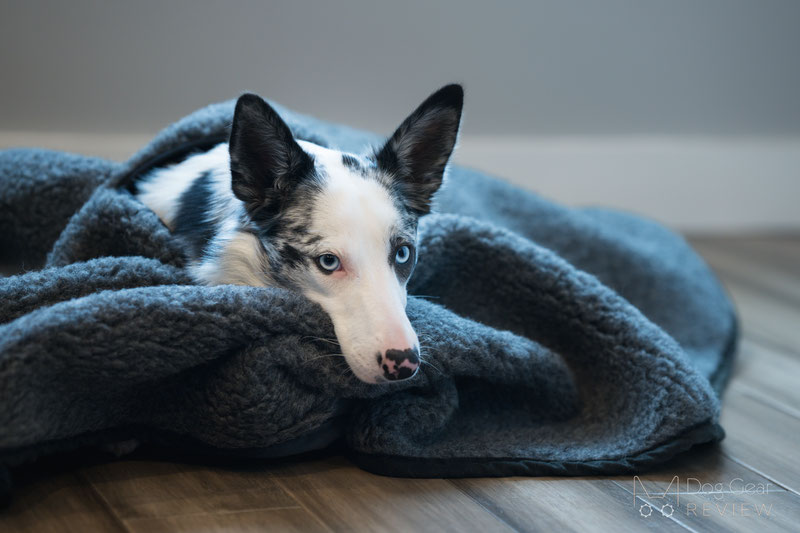 It is a square blanket with a hole for the head. It is made of 100% merino wool and it is a thick, soft blanket.
The Canelana dog poncho comes in different sizes and features an opening for the head in the middle of the blanket for the 100/100 and 70/70 sizes. For the 140/140 size, the hole is placed 2/3-1/3, making it shorter in the front and longer at the back. However, if you prefer the hole in the middle for the 140/140 size, it is available among the products listed for humans. The simple design allows for easy and comfortable wear for dogs and provides additional warmth and protection during cold weather.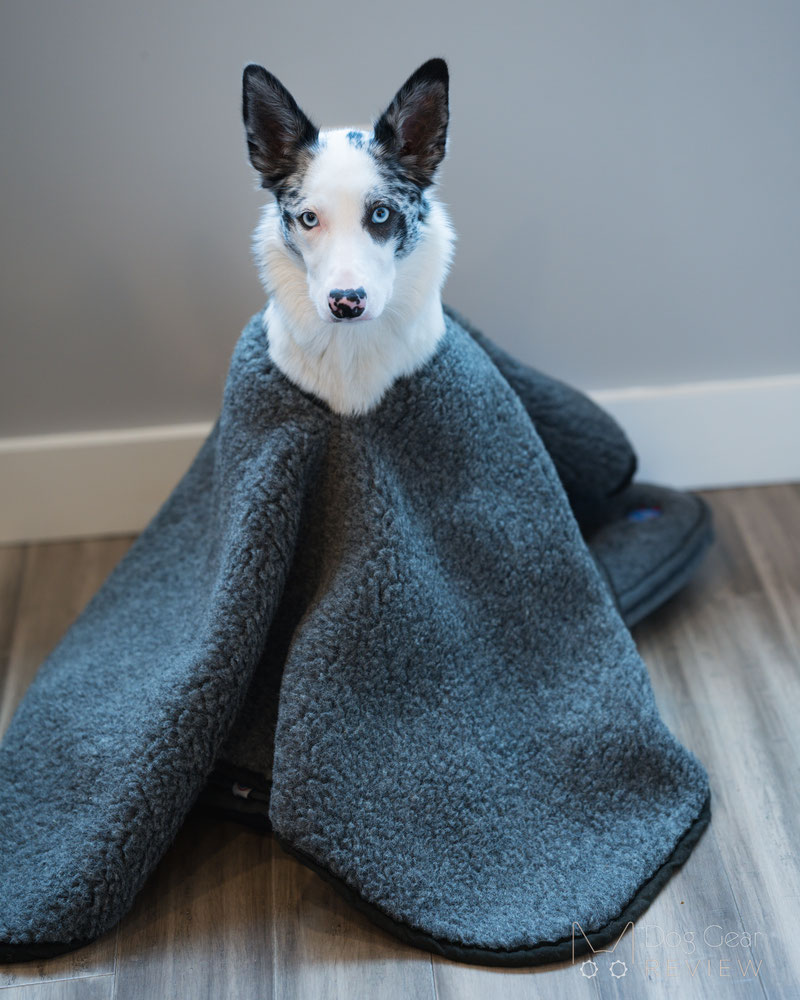 Thoughts on Wool
As we tested Canelana's wool products, we also took the time to research the benefits and concerns associated with using wool in clothing. Wool is a renewable and biodegradable material, making it a great option for reducing waste from synthetic materials in the fashion industry.
When purchasing wool products, it is important to consider how the wool is sourced and the treatment of the animals. Canelana produces all of its products in Poland, sourcing wool from various countries, including Germany, Poland, Estonia, New Zealand, and South America. These countries adhere to the EU's strict regulations on all aspects of production, including animal welfare.
It's worth noting that mulesing, a controversial practice in which skin is removed from a sheep's hindquarters to prevent flystrike, is only prevalent in Australia, and Canelana does not source wool from such a place.
While we acknowledge that the reality of animal farms may not align with the idealized image of happy sheep, using synthetic materials and contributing to microplastic pollution is not an optimal solution either. Ultimately, making ethical and environmentally responsible purchasing decisions requires taking all aspects of a product into account.
We aim to provide you with all the relevant information on Canelana's products so that you can make an informed decision based on the facts at hand.
Here is some additional information about the dyeing process from Canelana's supplier:
"We buy wool after washing or sweating, which we further wash and dye in the process. The company that performs these services has certificates and also uses appropriate agents and dyes that are friendly to the environment and to humans because of the direct contact of woolen products with human skin, but also in contact with animals. Production takes place at two carding departments where the woolen tape is prepared and knitting where the material is produced. These processes are mechanical, and no chemicals are used. Only the stabilization process in the final stage requires gluing the fabric "stiffening" with textile glue. The dyeing process is absolutely non-toxic, and the dyes used by the service provider do not contain harmful substances."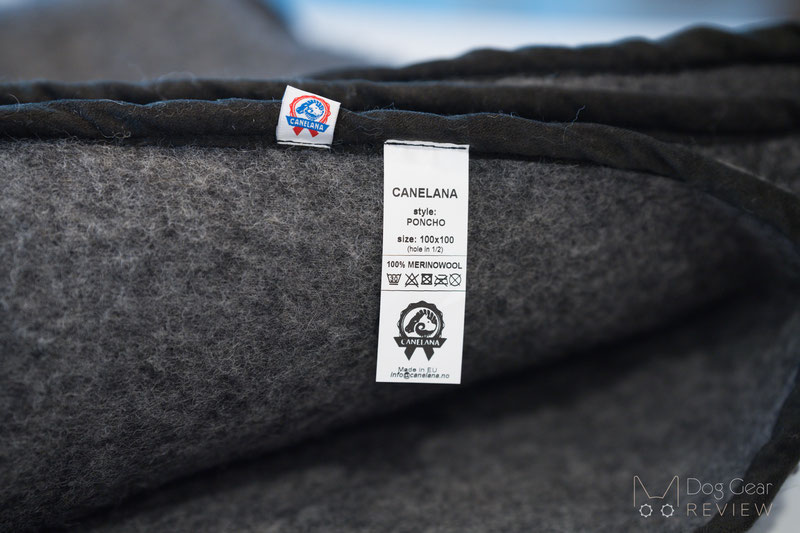 Review
Canelana created this 100% merino wool poncho to keep dogs warm while waiting in the car, at an event, or while camping. It is a square blanket with a hole in the middle.
Zu waits in the car when we train, which gets chili during the winter. The poncho is a great alternative to constantly adding and removing a coat throughout the day, which can be time-consuming and annoying. Additionally, unlike a coat that doesn't cover a dog's legs, this poncho keeps the entire body warm and comfortable in the crate.
This might not be a product for everyone, but I like Canelana's unique approach to making work, sport, and adventure dogs comfortable.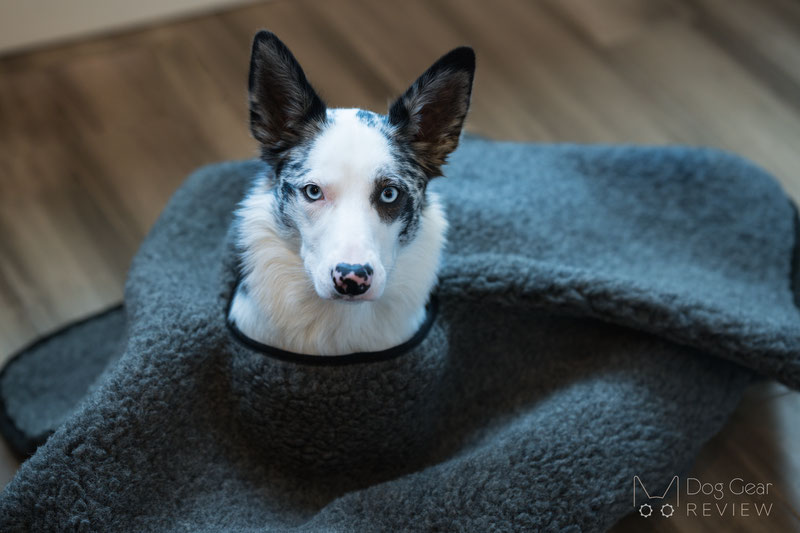 Canelana's wool poncho doubles as a thick and high-quality wool blanket that dogs can snuggle into even if you don't want to use it as a poncho.
Wool may not be wind or waterproof, but it has several benefits for keeping dogs warm and comfortable. The tiny air pockets within the wool create a thermal barrier, even when it gets wet, and the excellent breathability helps regulate the dog's body temperature. Additionally, wool dries quickly and is non-static, reducing the amount of fur sticking to it.
It can be machine washed on the wool program with wool detergent. However, you'll find that most of the dirt is easy to shake off, making cleaning even simpler.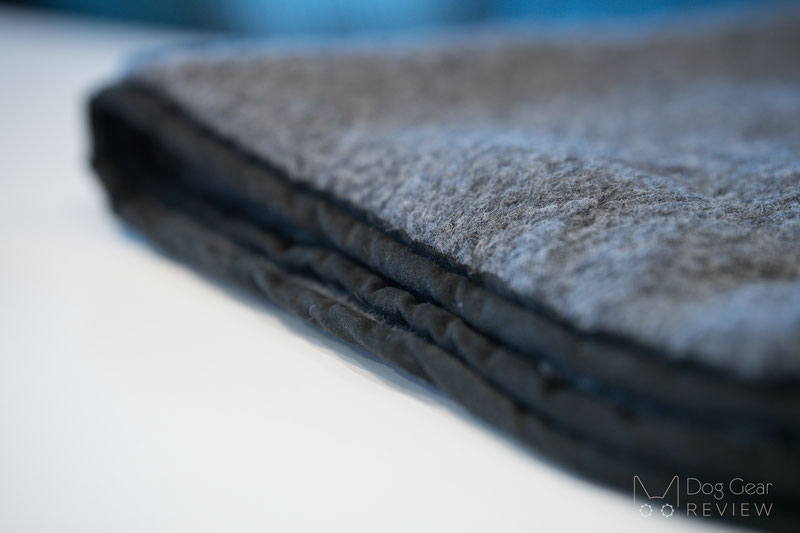 At first, I was concerned that Zulu might get tangled in the poncho. I made sure to straighten out the sides, creating a tent-like structure, instead of tucking it in around her, unless I was there to assist. This method worked perfectly, especially when Zulu was in the crate and not moving around too much.
However, if your dog is particularly active or likes to circle frequently to change positions, the poncho may not be an ideal option. Additionally, it is not recommended to leave your dog unattended while wearing the poncho in case it tightens around their neck or causes them to become tangled and freak out.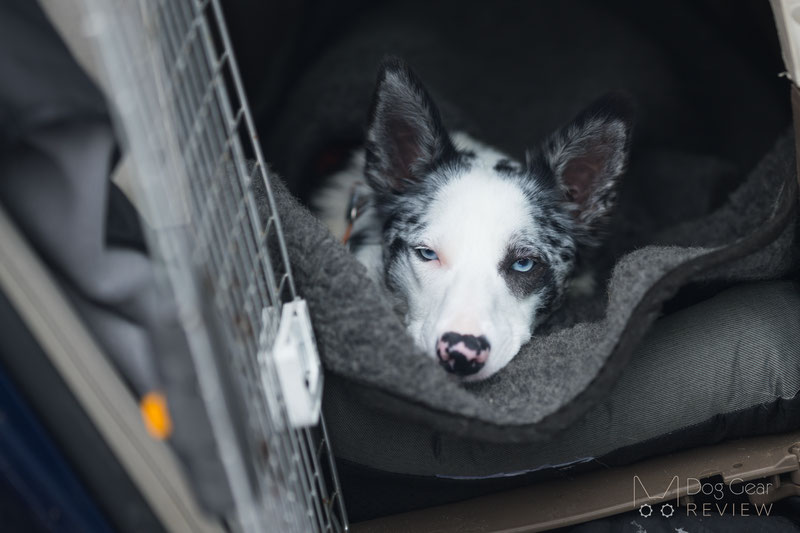 Where to buy?
You can buy the Canelana Dog Poncho on their website.