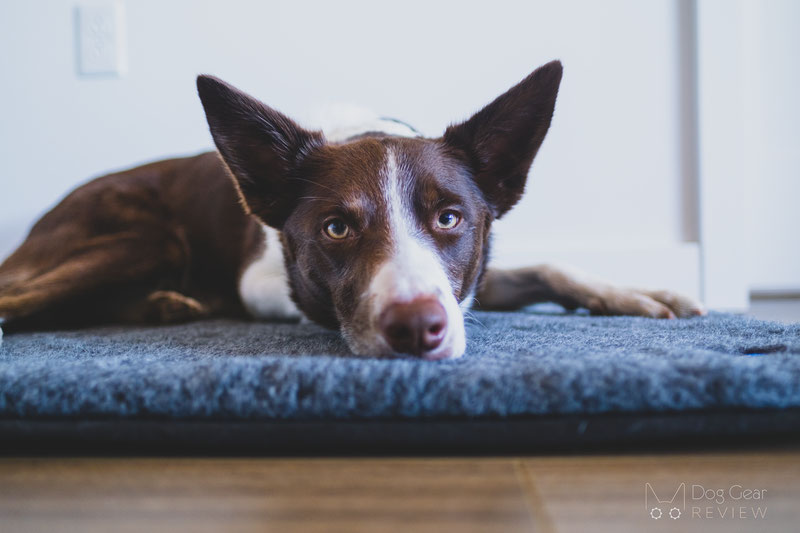 Canelana Wool Mattress with Waterproof Underside Review
About Canelana
Canelana has a wide range of products from (human) training vests, mittens, wool sweaters, jackets to wool dog coats, beds, and mattresses. The products we received from them were very well-made, high-quality. Their customer support also made working with them a great experience!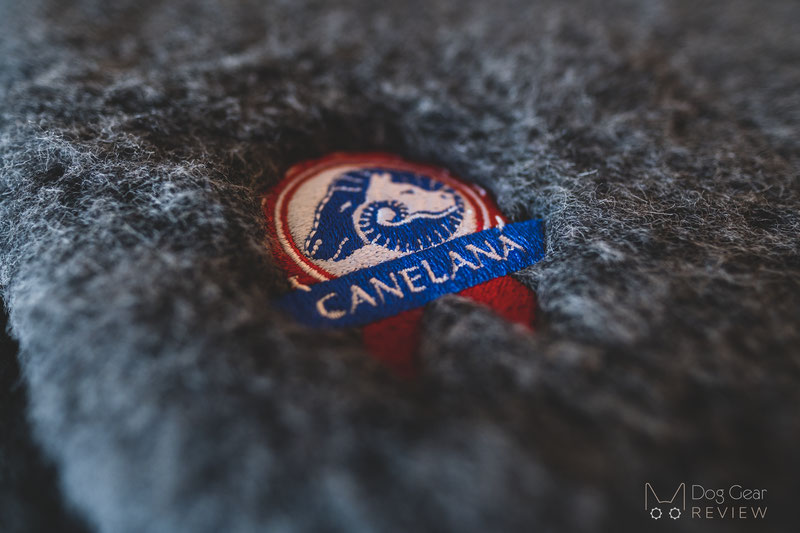 About the Canelana Wool Mattress
Canelana offers a few different beds for different scenarios. The "Wool mattress with waterproof underside" is a bed that you can take with you for outdoor competitions or for a camping trip because the skai bottom makes it easy to clean.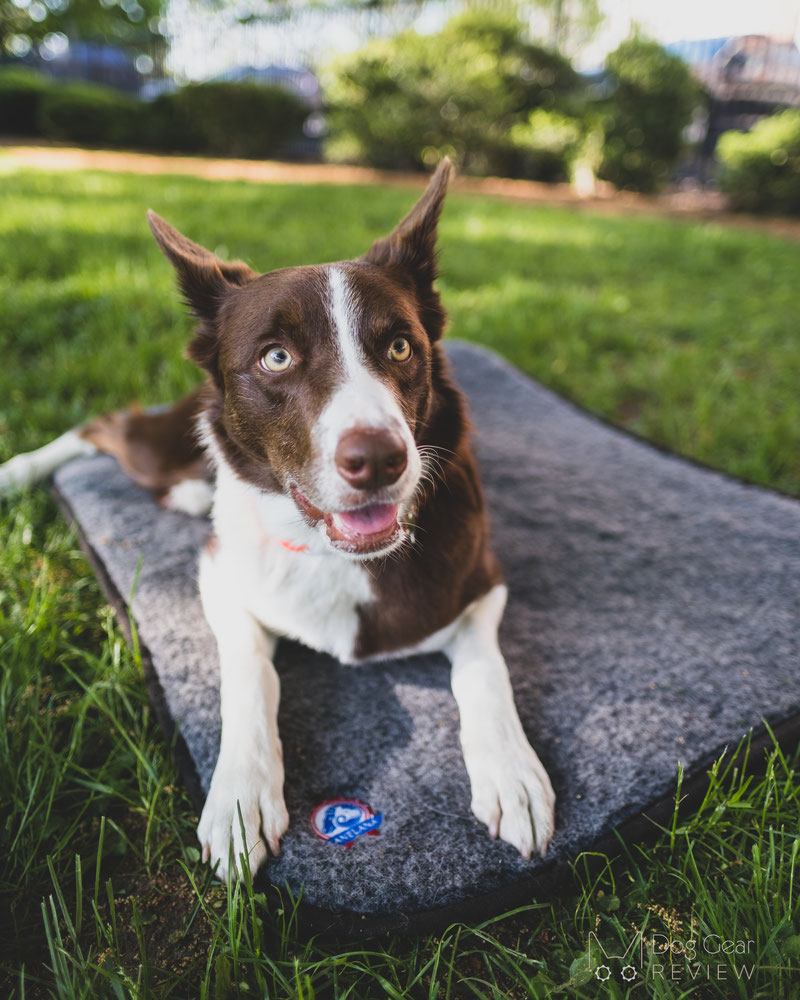 The top of the bed is pure wool with a zipper that allows you to wash the outside cover separately. The middle layer is a 2 cm (0.8") thick foam which provides comfort but doesn't make the bed overly soft.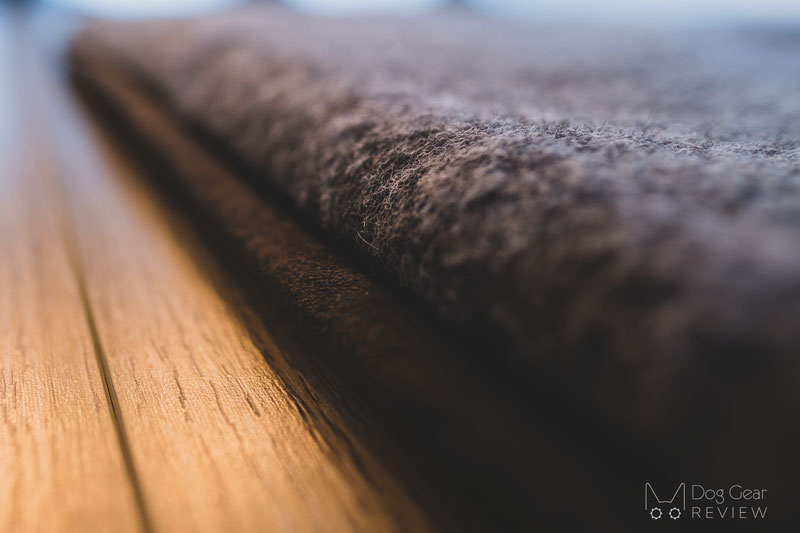 The bottom of the bed is made of skai, which is an artificial leather. It is durable, easy to clean, and gives some "stiffness" to the bed's shape.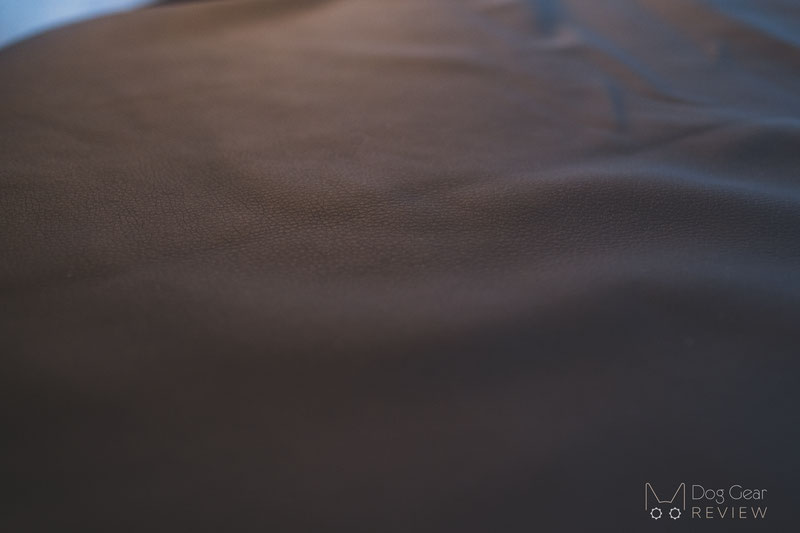 Canelana Wool Mattress Review
This bed is very similar to their Wool bed that we reviewed before, but this one has a skai underlayer as well.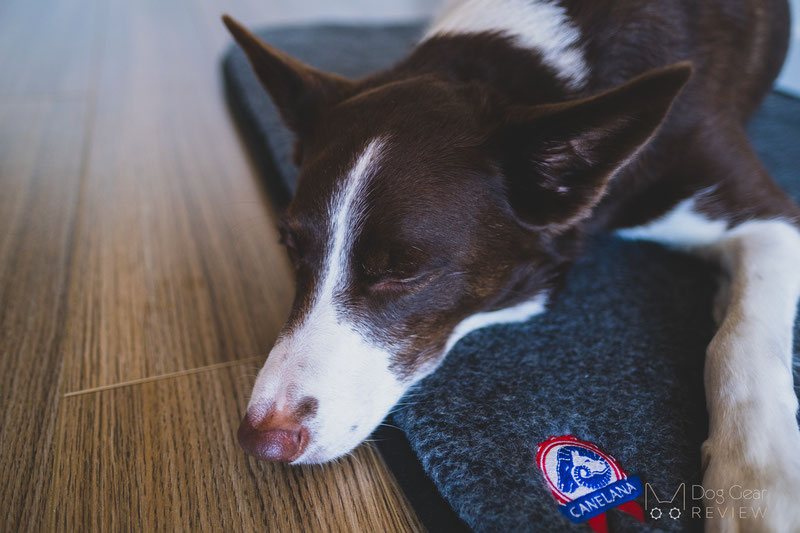 The advantages of using wool mentioned in the previous review also apply here. Wool is far less likely to be static than other materials. The air is dry in our apartment over the winter, and many times I saw and heard Mia sparking when walking off the other beds that made her uncomfortable. This was never a problem with this bed! As a result, there is also less hair getting stuck to the material than with other beds.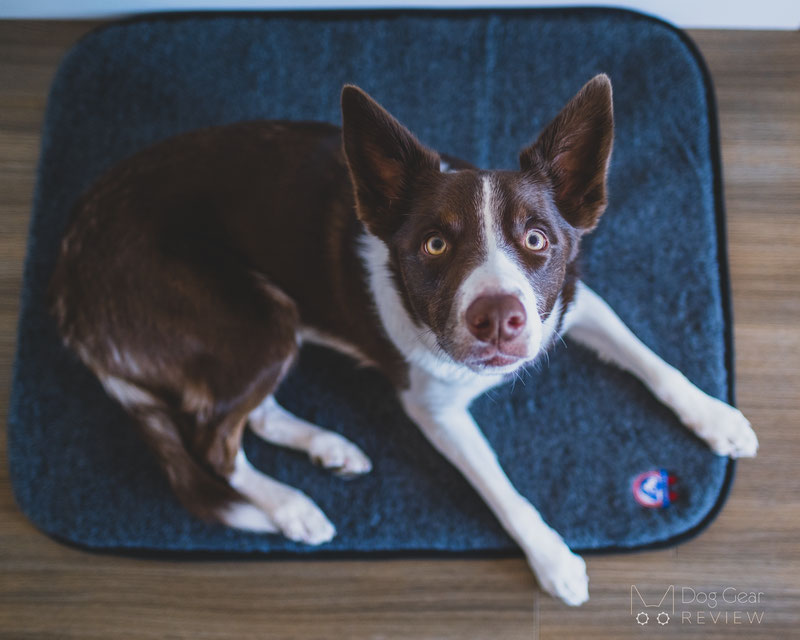 While this bed is still surprisingly light and packable, the skai bottom makes it a little stiffer. This might make it harder to stuff a slightly bigger bed into a crate and make it harder to pack it if you don't have enough room for it to be flat.
I used this bed in Mia's car crate to give her a little extra warmth during the chillier morning/evening trainings. I like how it stayed in place in the crate without sliding around while driving or when Mia jumped in/out of the crate.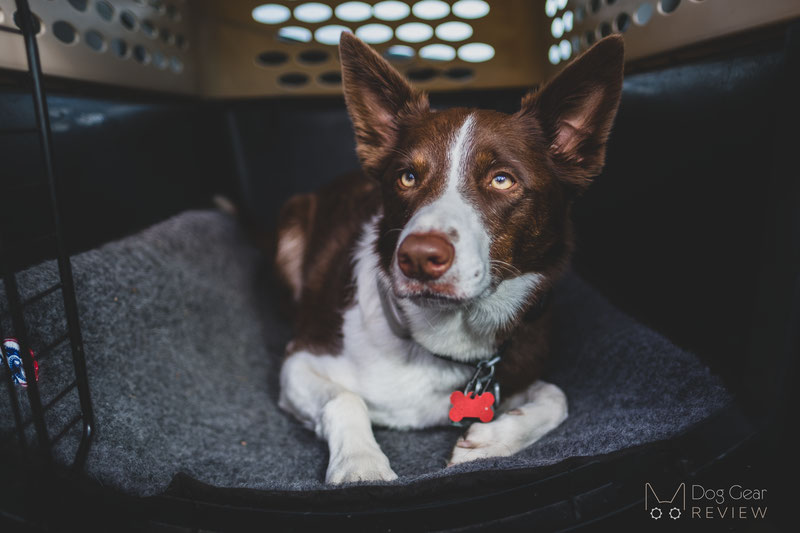 It was also great to use as a placemat outdoors. Some leaves and dirt got stuck to the top wool layer but nothing that would be hard to shake off. While wool is excellent at handling getting wet, this bed doesn't have a waterproof liner covering the foam mattress. Wool itself is pretty resistant against mold and dries quickly, but the inner foam needs to be removed from the cover to air dry to avoid molding.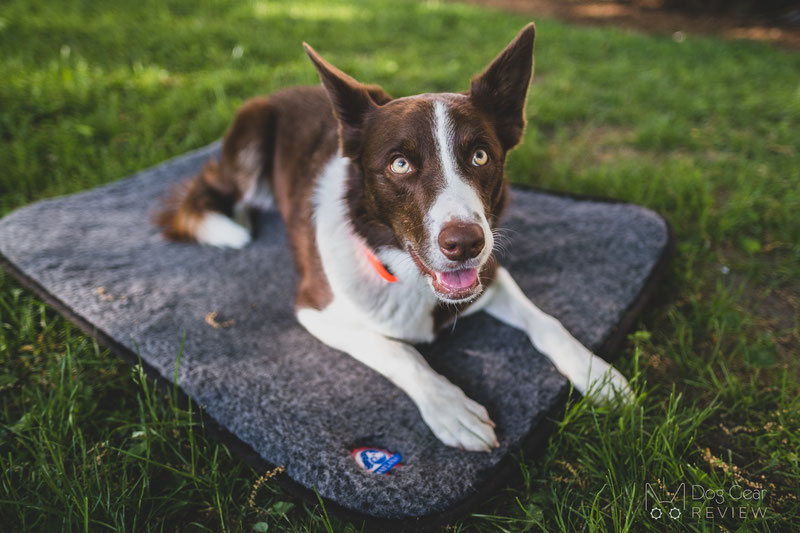 Thoughts on Wool
Since we started testing Canelana's products, I also spent some time looking into the advantages and concerns around using wool to get the whole picture.⁠ ⁠ I believe that wool is an excellent material to move towards in the clothing industry since it is renewable and biodegradable. Our society creates an incredible amount of waste by using synthetic materials, so I believe cutting that wherever we can is a great idea.⁠ ⁠ When buying wool products, the biggest concern is how the wool is sourced and how the animals were kept and treated. Canelana produces all its products in Poland, and the wool is bought from various sources: mainly from Germany, Poland, and Estonia. Their supplier also indirectly buys New Zealand and South American wool from a German broker. All of these countries are EU members and under EU laws and regulations for all aspects of production, including animal welfare.⁠ As a note to address the primary concern of most, as far as I know, Australia is the only country where mulesing is used, and Canelana does not use wool from a source where this is accepted. ⁠ ⁠ I know animal farms' reality is still far from a happy sheep's ideal life, and I will not pretend that this isn't a problem. On the other hand, using synthetic materials and contributing to the microplastic pollution isn't ideal either.⁠ While we could debate this much longer, I just wanted to point out that making environmentally friendly and ethical buying decisions is never as easy as one would think before looking into all aspects of a product.
We just want to give you as much information on Canelana's products as we can, so you can make an informed decision based on all the facts on hand.
Here is some additional information about the dyeing process from Canelana's supplier:
"We buy wool after washing or sweating, which we further wash and dye in the process. The company that performs these services has certificates and also uses appropriate agents and dyes that are friendly to the environment and to humans because of the direct contact of woolen products with human skin, but also in contact with animals. Production takes place at two carding departments where the woolen tape is prepared and knitting where the material is produced. These processes are mechanical, and no chemicals are used. Only the stabilization process in the final stage requires gluing the fabric "stiffening" with textile glue. The dyeing process is absolutely non-toxic, and the dyes used by the service provider do not contain harmful substances."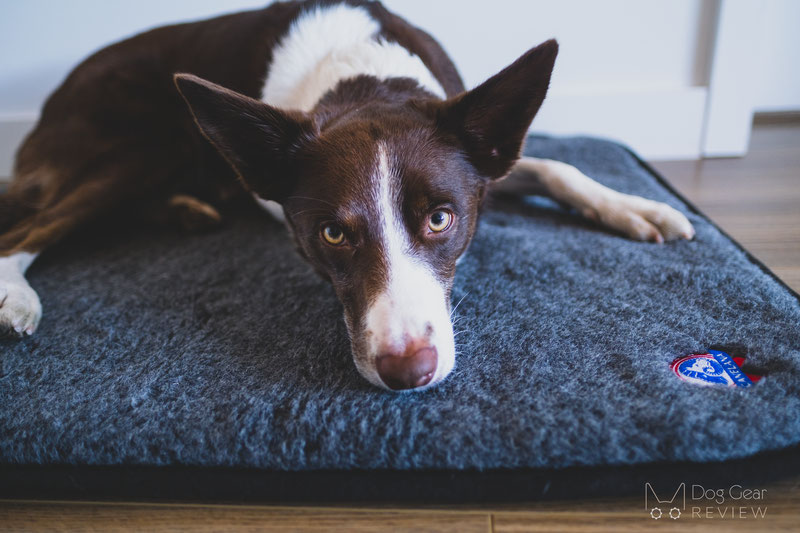 Summary
This bed is well-made, light, and provides excellent comfort to the dog wherever you go. The unique wool outer layer makes it more or less anti-static, breathable, and odor-resistant, which are all great features for a bed, and the skai bottom provides protection on any ground!
If your dog needs more joint support while sleeping or needs a waterproof layer around the padding, this is probably not an ideal choice for you, but we highly recommend everyone else to look into this bed!
Where to buy
You can buy all their products on their website. The bed comes in five sizes.
Mia's bed is the 70/90 size, which is a very comfortable fit for her.