About Bubark
Bubark is a small Hungarian business, hand-making stunning collars and shipping them worldwide.
Bubark Boho Collection Review
The Boho Collection features colorful two-toned collars with a unique design.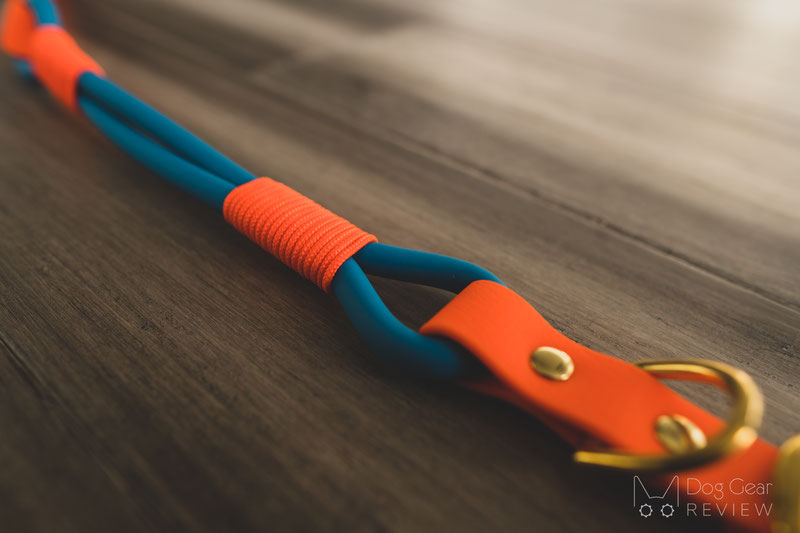 It is made with the combination of BioThane coated webbing and rope BioThane, while the paracord adds another unique touch to this design. BioThane is strong, waterproof, and easy to clean!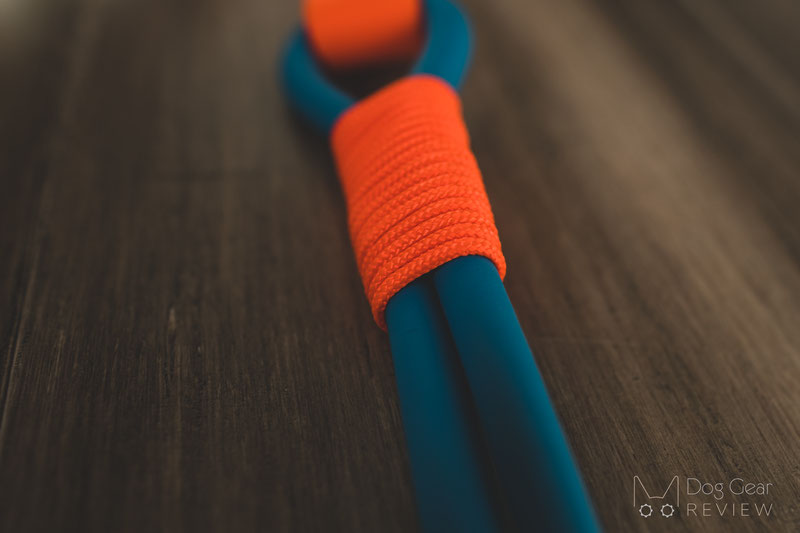 You can choose to get the collar with the width of 3/4 inch (1.9 cm) or 1 inch (2.5 cm), while the rope BioThane is 5/16 inch (8 mm) in diameter. The length is custom-made for each dog!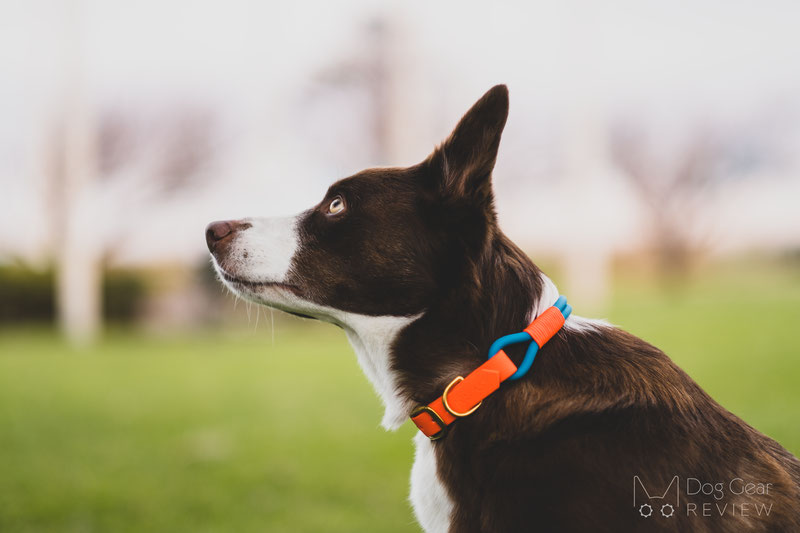 This collar is even more impressive in real life than in photos! All the edges of the BioThane are nicely sealed, the brass hardware is robust, and all the small details are well-made.
After using this collar for months, it still looks new, and there are no scratches on the hardware either. However, there is some concern about brass discoloring white-haired dogs' fur. Brass will not rust but will tarnish over time; however, that can be cleaned from both the hardware and hair.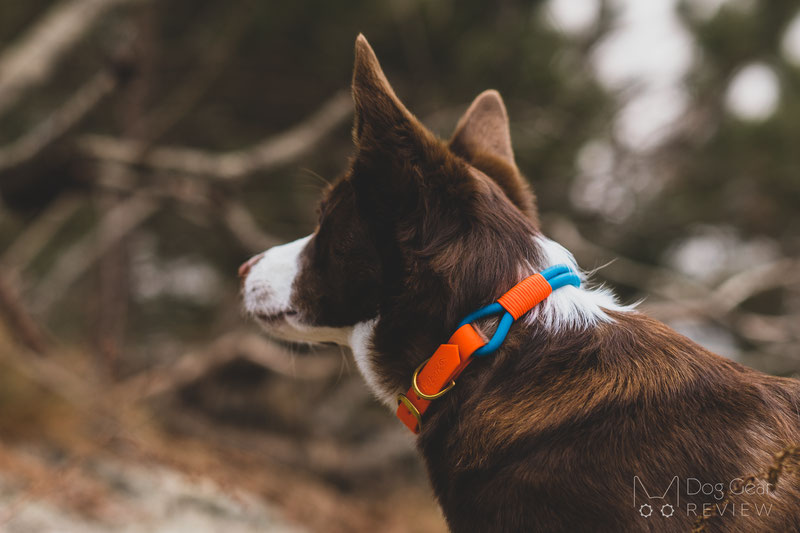 Other Bubark Collars
Bubark offers other types of collars (both from BioThane and webbing) and comes up with new collections from time to time. If you have something specific in mind that you don't see on their website, you can always reach out to them and see if they can bring that to life. Most collars are also available with different hardware options.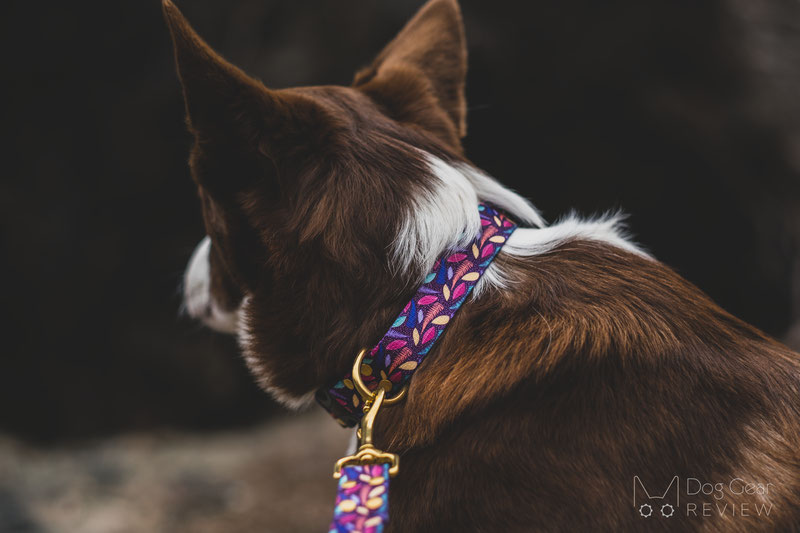 The adjustable polyester webbing collar we received has a stunning pattern called Funky Ferns and features a unique, curved YKK buckle that smoothly opens and closes. The webbing is patterned on both sides, making the leash looking great from every angle. This set is beautiful and smart in all details: it even has an extra rig on the leash handle for a waste bag holder.
We used this set for months as well, and there is still no sign of tear and wear on it. It feels and looks elegant and soft, but it is also durable and can handle everyday use!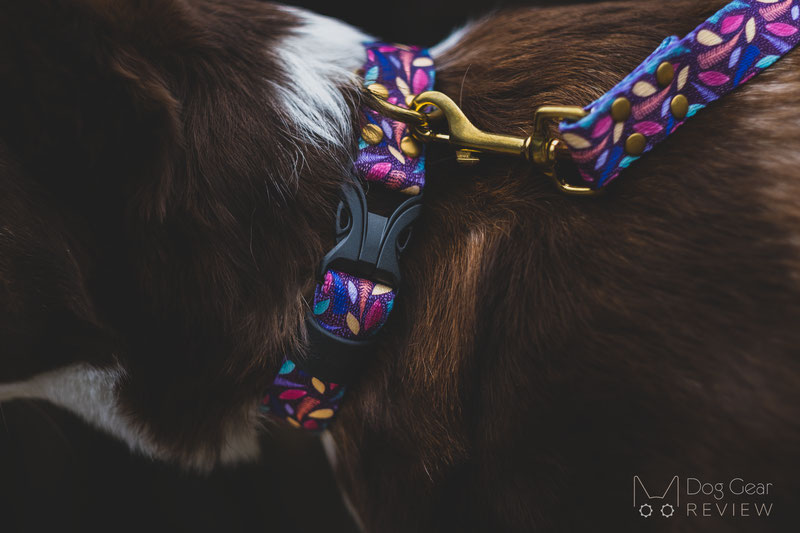 Where to buy
You can find Bubark's products on their online shop and follow them on Instagram and Facebook.